The 4th Annual Modern Phoenix Home Tour
Village Grove, Scottsdale 2008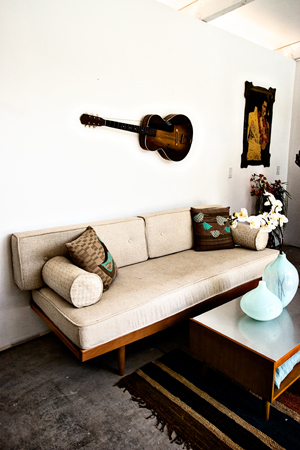 The Hibbards have been working for 3 years on this contemporary reinterpretation of their Schreiber home, taking a completely DIY approach to both design and construction. The home was purchased from an original homeowner in 2005, and the home was remarkably intact but in pretty rough shape. They doubled the size of their kitchen by enclosing their back patio with a floor-to-ceiling glass wall. The custom kitchen cabinetry is by Hibbard Custom Cabinets, and the ceiling has been treated with Baltic birch veneer plywood to draw the eye upward and continue the warmth of wood. The wall between the entryway and former dining room has been removed to create better flow toward their new indoor/outdoor fireplace.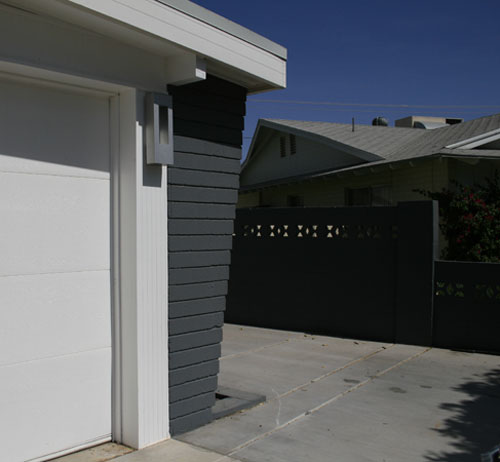 Featuring one of the biggest lots in Village Grove at over 13,000 square feet, the front yard includes a welcoming courtyard area, and the back yard features an all-new detached cabana with original aqua slide. The Pebbletec flooring material unifies indoors and out.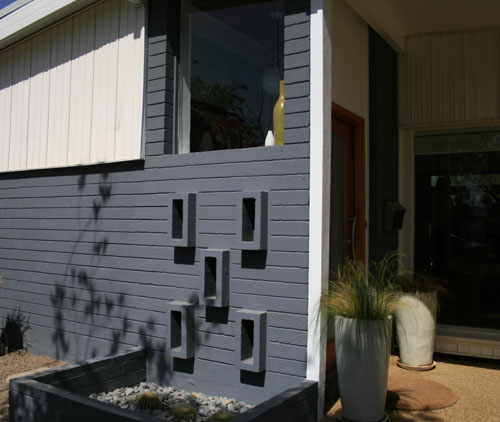 This home blends the best of Midcentury Modern with Contemporary Modern design in furnishings, color palette and architecture. The home has also been given a total system upgrade including: windows, foam roof, electrical, plumbing and mechanicals, resulting in energy savings.