Concrete Casting 101 Workshop
for Modern Phoenix Week 2008 by Gore Desgin Co.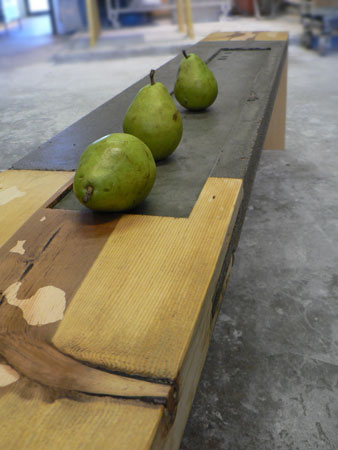 The beautiful wabi-sabi ModPhx table prototype is made of pine planks, Quickrete 5000, metal inlay and soy-based sealer for roughly $40.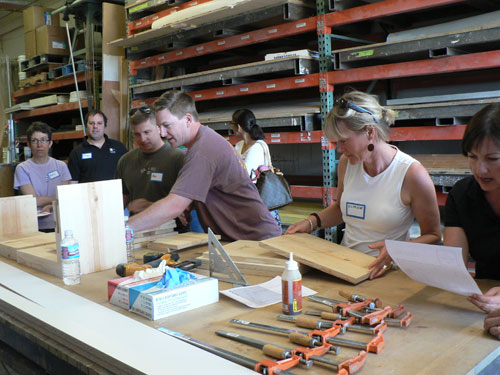 Working off the Sketchup plans, workshop participants puzzle out the pre-cut boards to assemble and glue the legs.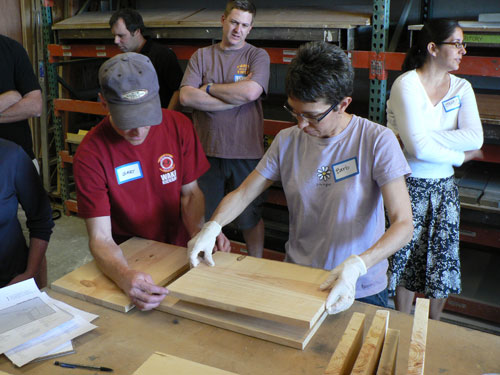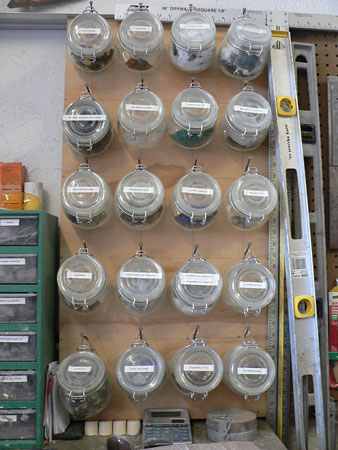 The Gore Design Co. arsenal of inlay options included fossilized mammoth bone, jasper, ancient coins and found objects.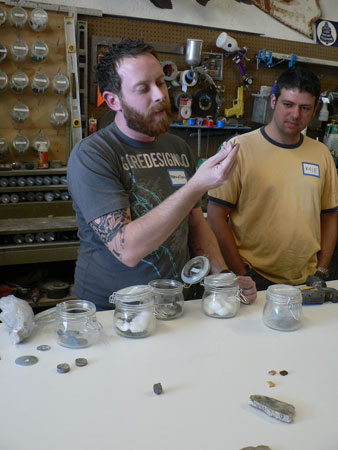 Workshop leader Brandon Gore describes the first roman coin style to be mentioned in the Bible.
The inlays are added along with some stairstepping voids.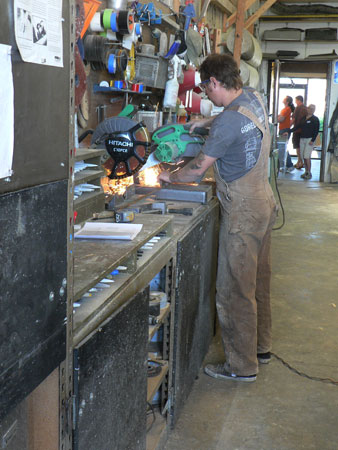 Studio artisan Jeremy cuts rebar down to size for reinforcement.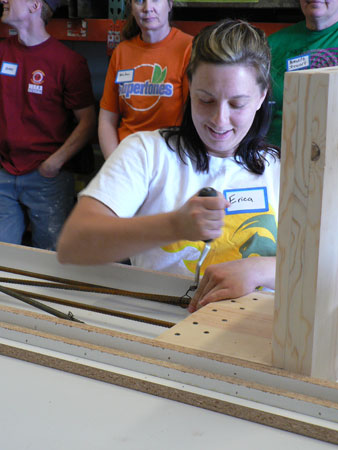 Erica tries out one of the cool tools of the day, a rebar wire tying hook.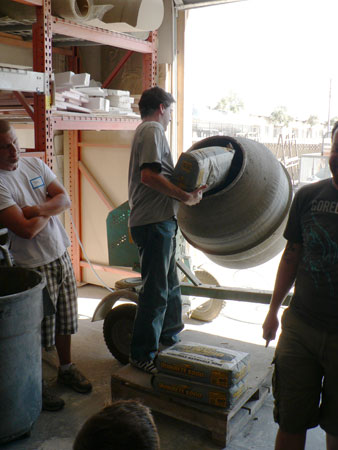 Time to mix and pour!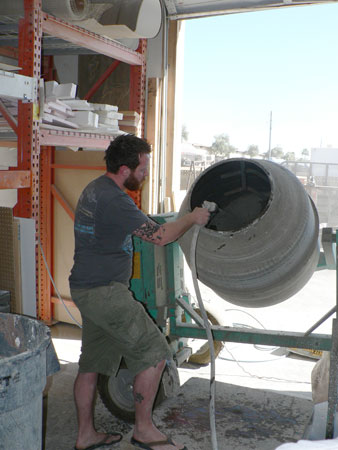 Brandon made sure everyone had a chance to come up and feel the right consistency for the concrete mix. Note the construction-grade flip-flops! ;-)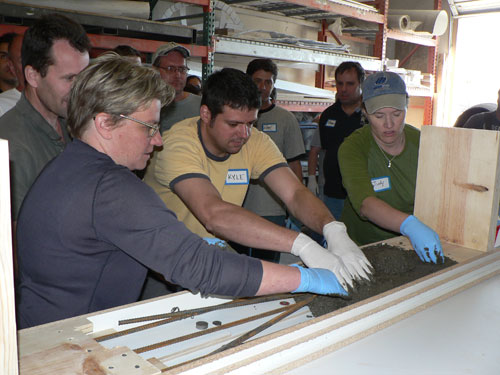 The concrete is hand-packed in, then vibrated and screed off.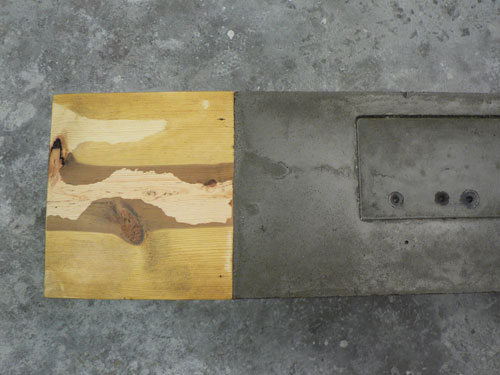 The finished product (after it had time to cure) went home to a lucky winner, as did this first prototype.