The Danley Residence in Ralph Haver's Windemere
Photos and story by Shawn and Tiffany Danley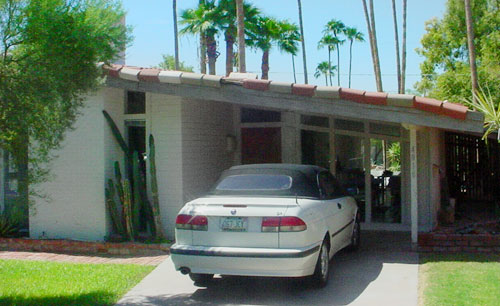 We bought the house in late Oct. 2004. First item was to re-build the front and rear gable ends as well as replace all of the fascia with new 2x10. The home had numerous leaks due to the deteriorated underlayment beneath the concrete tile so we ripped it off and replaced it with fiberglass shingles.
Shortly after we tackled the task of new exterior paint in tones of gray and an Onyx Black fireplace. We thought the chimney color was a big risk but many of the neighbors have said that it compliments the house nicely.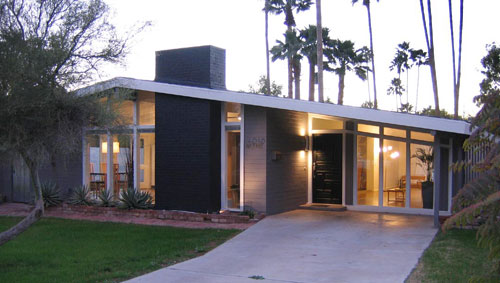 January, 2004. Still a lot of work to do!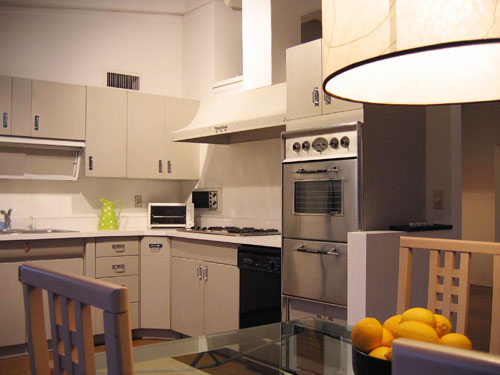 Our Haver kitchen has the original steel cabinets, double oven, cook top, hood, and
NuTone
radio/intercom system that still works!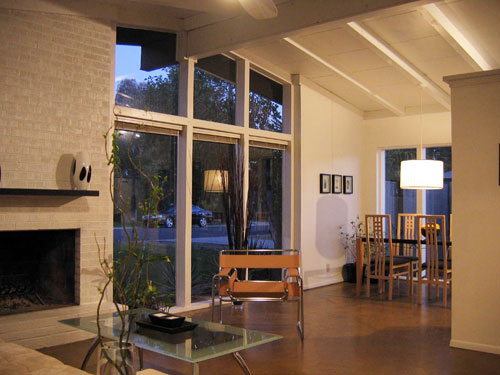 Future plans include: re-paint the interior, new Low-E windows throughout the sides and rear of the property, an entire overhaul of the backyard, a tandem garage/pool house in the rear, gut and redo the baths,and bring the laundry inside. Although the home has made a huge transformation, the work is far from done.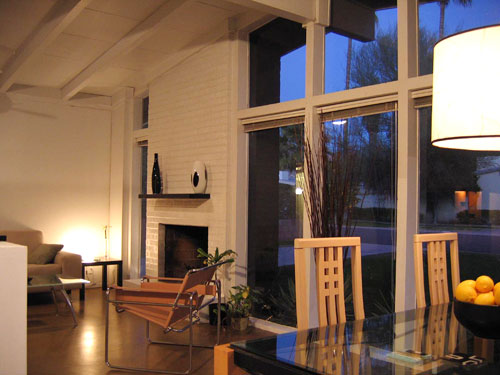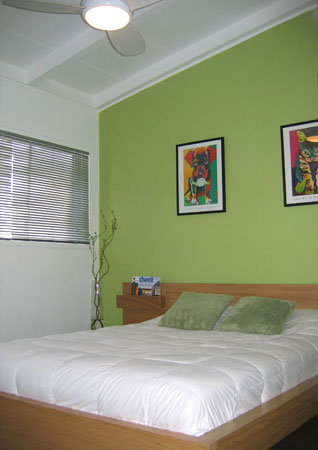 Master bedroom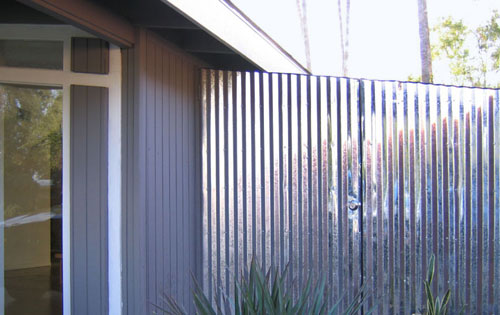 Back gate.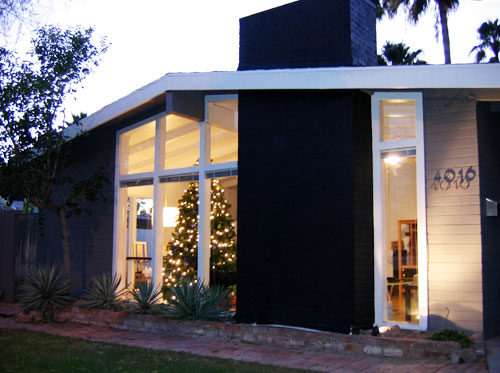 All dressed up for the holidays. View more homes in the
Windemere Neighborhood
.