Carlos Terrace
At Craycroft and Kelso in Tucson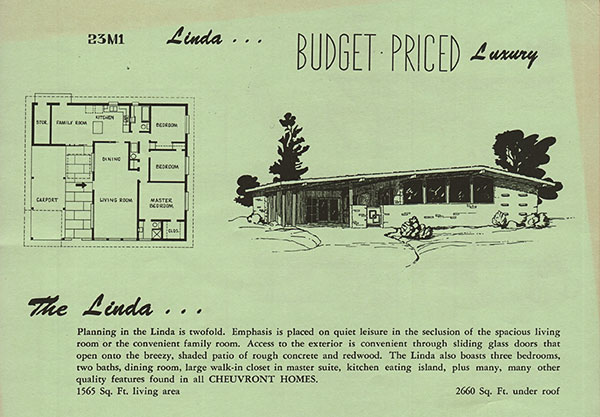 These tract homes called "The Linda" bear a strong resemblance to Haver's
Town and Country neighborhoods
of Phoenix, but use a regionally-appropriate mortar wash and rustic brick. They are mixed in with other homes that appear Haver-esque. Carlos Terrace is one street north of the cul-de-sac that hosted the
1958 Tucson Parade of Homes
. Developer J. Howard Cheuvront's marketing materials cited Haver as the designer of the Linda model, but the provenance of the other models is yet unknown. Some bear a strong resemblance to other Haverly motifs such as clerestory windows, "Lucky 7" shaped slot window and partially enclosed Patio-Ports.
View the full vintage brochure
at the Tucson Preservation Foundation's website.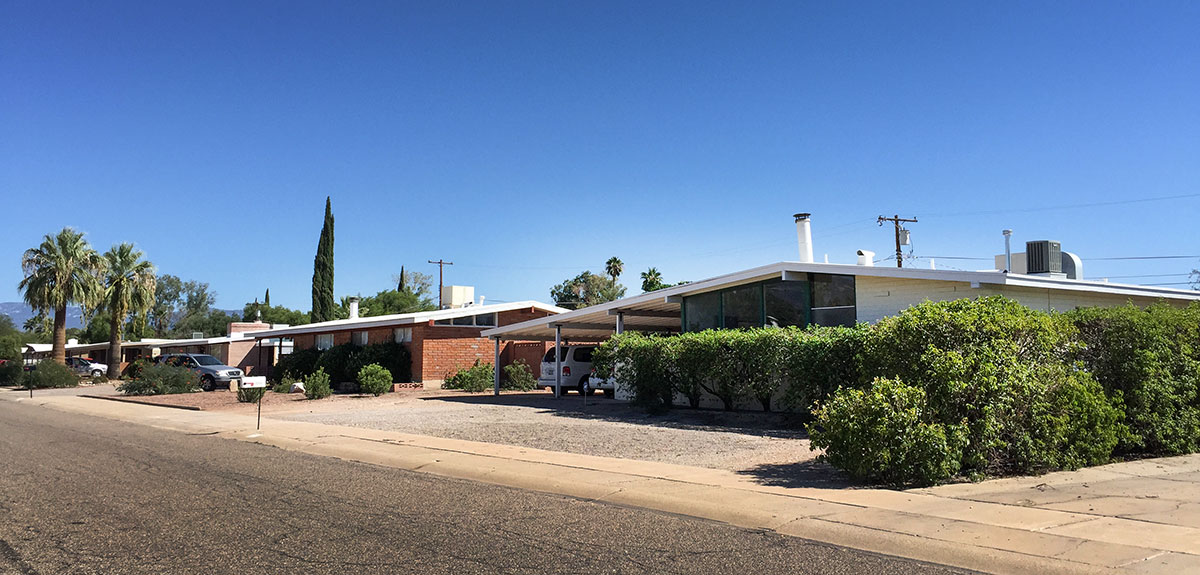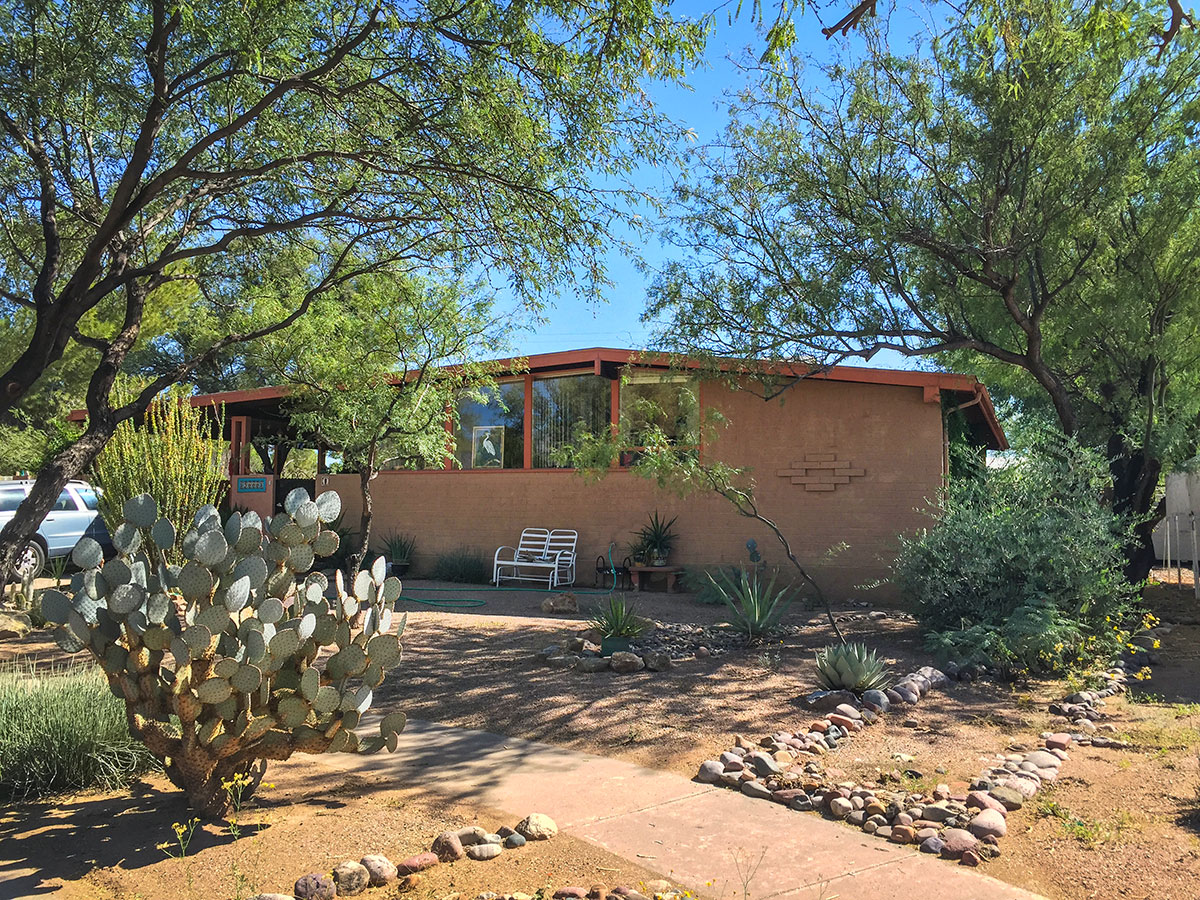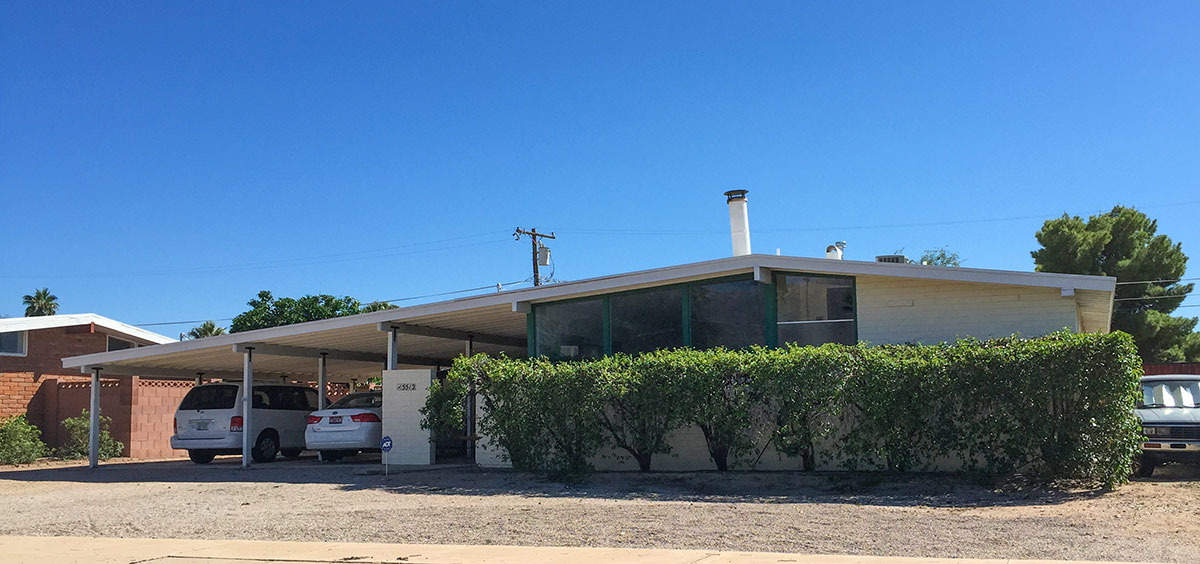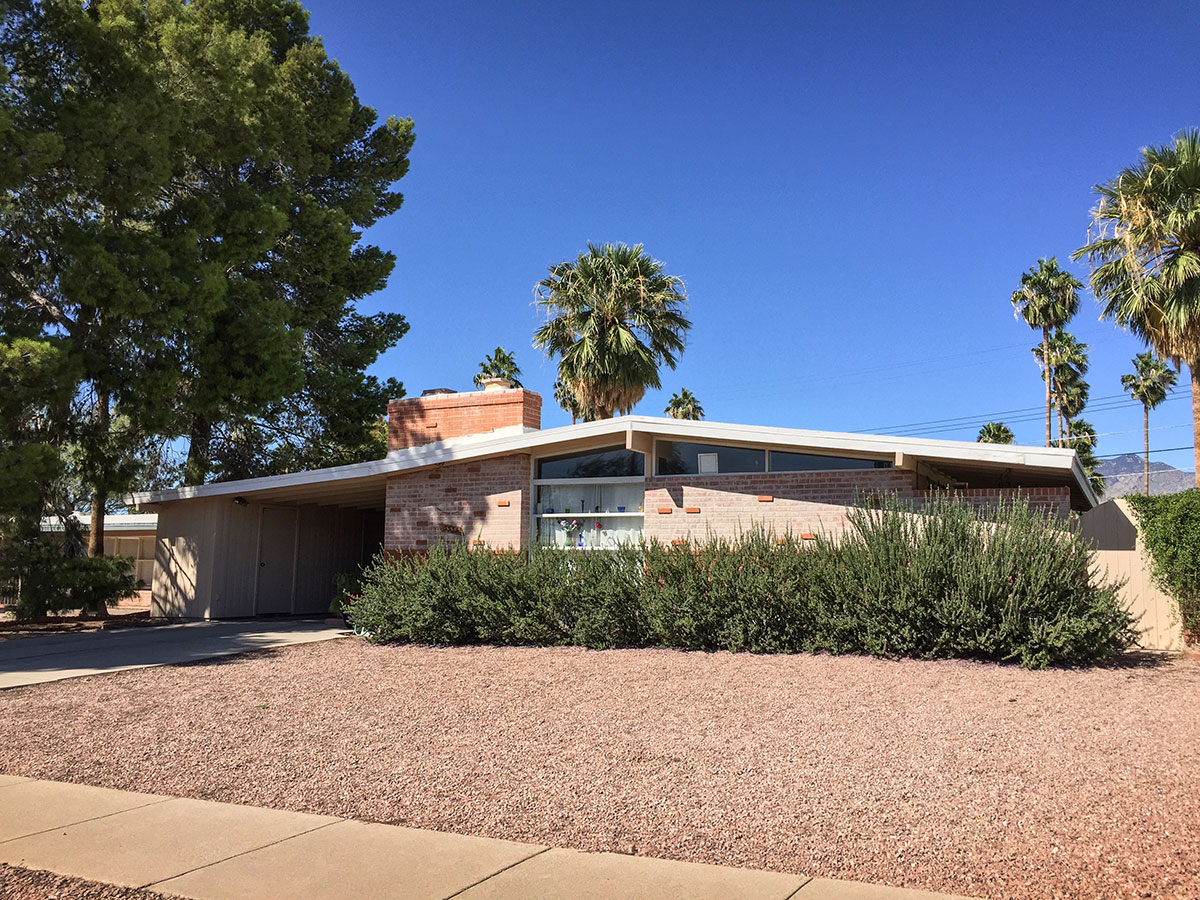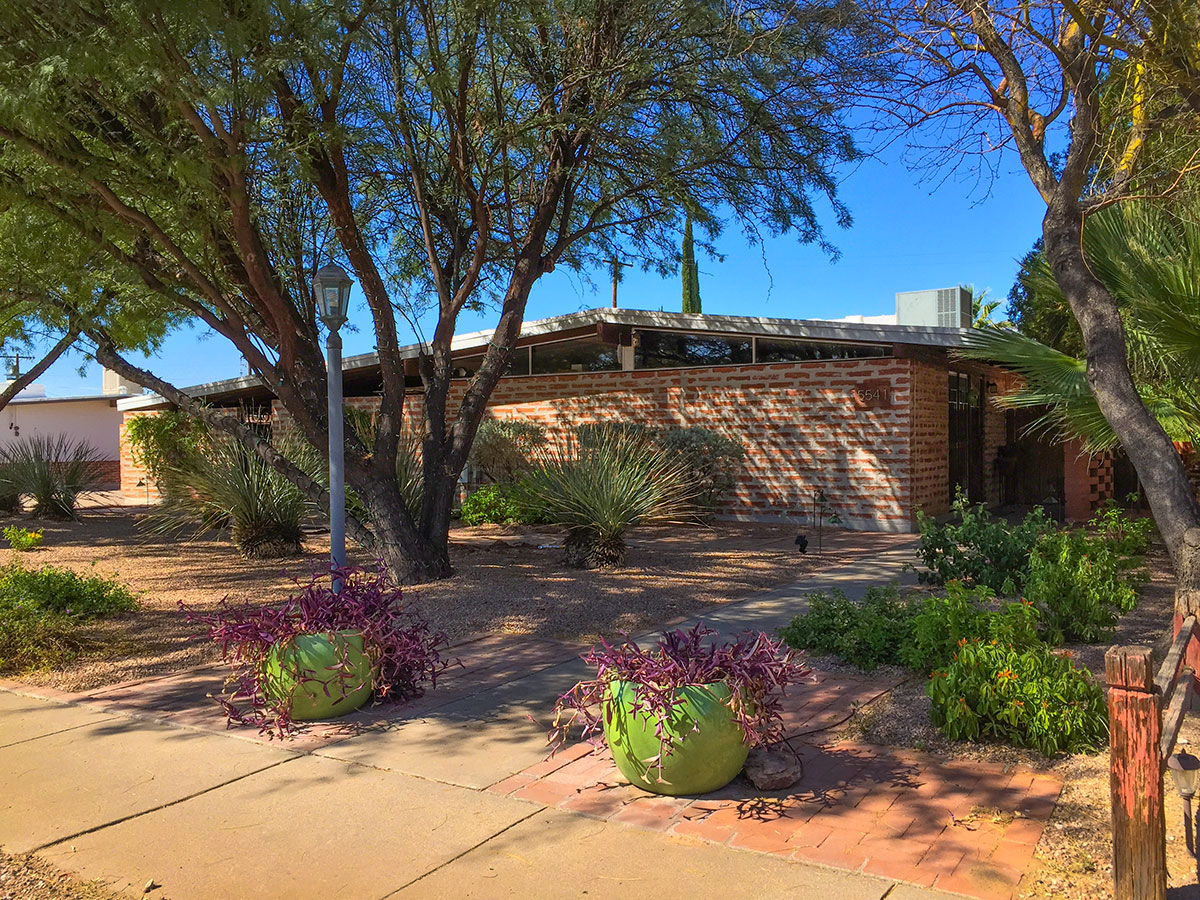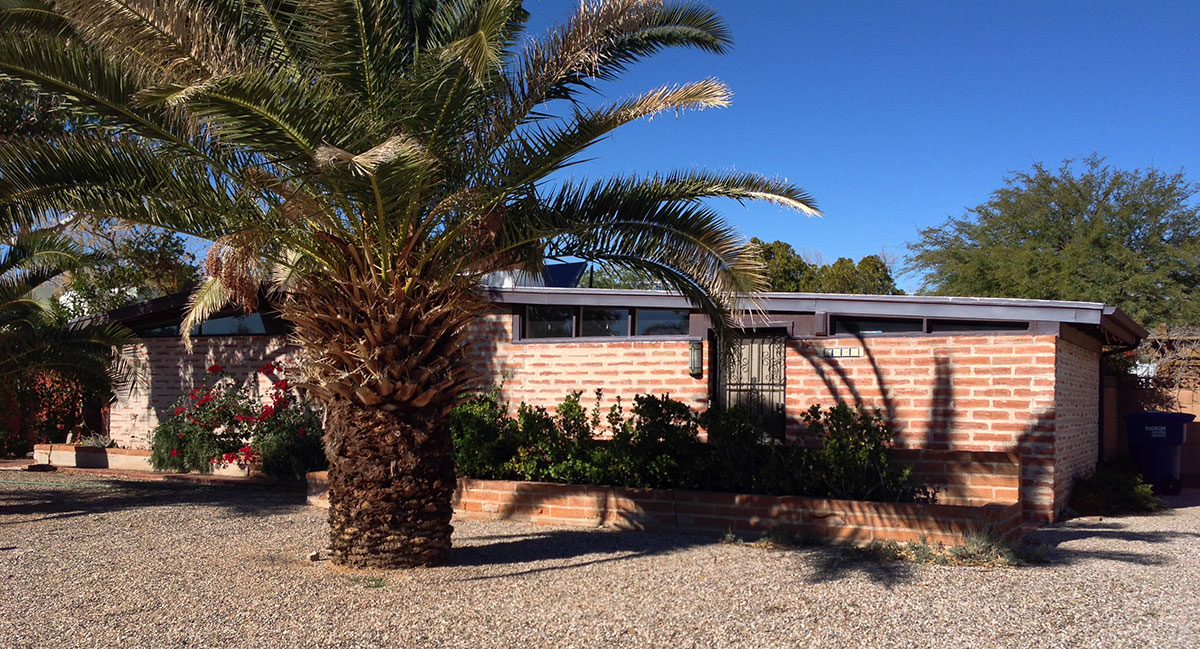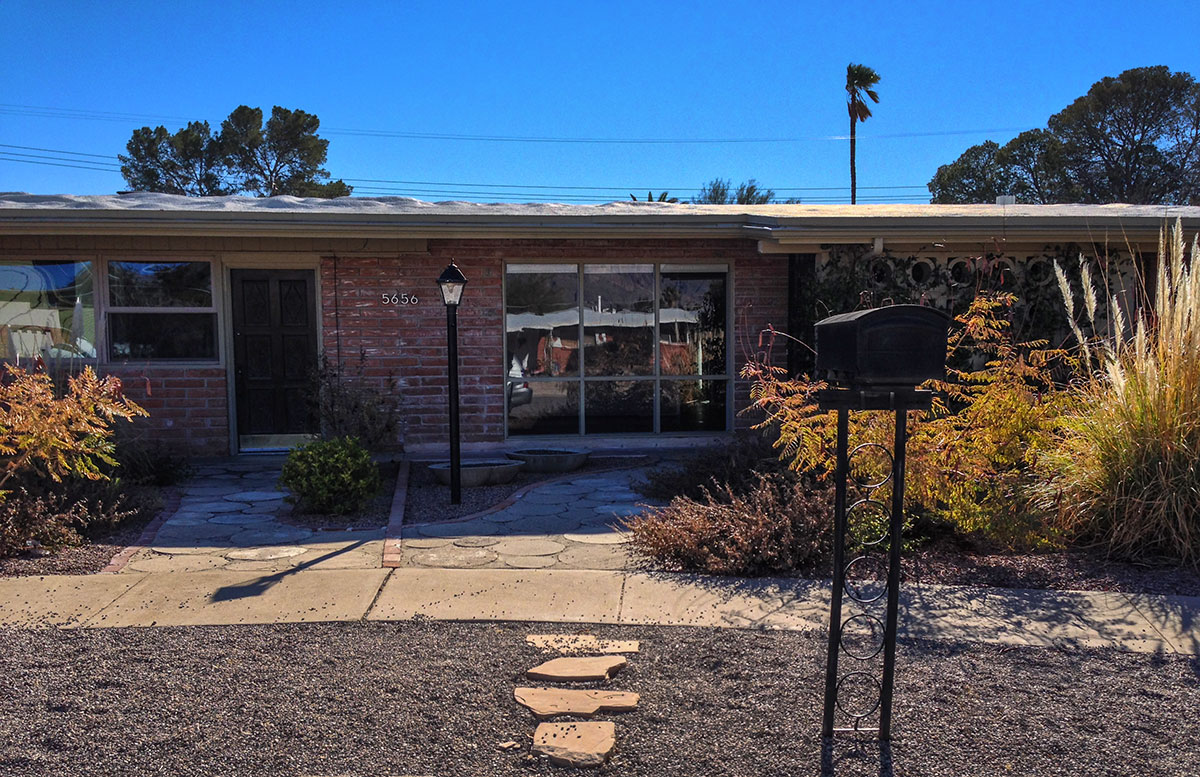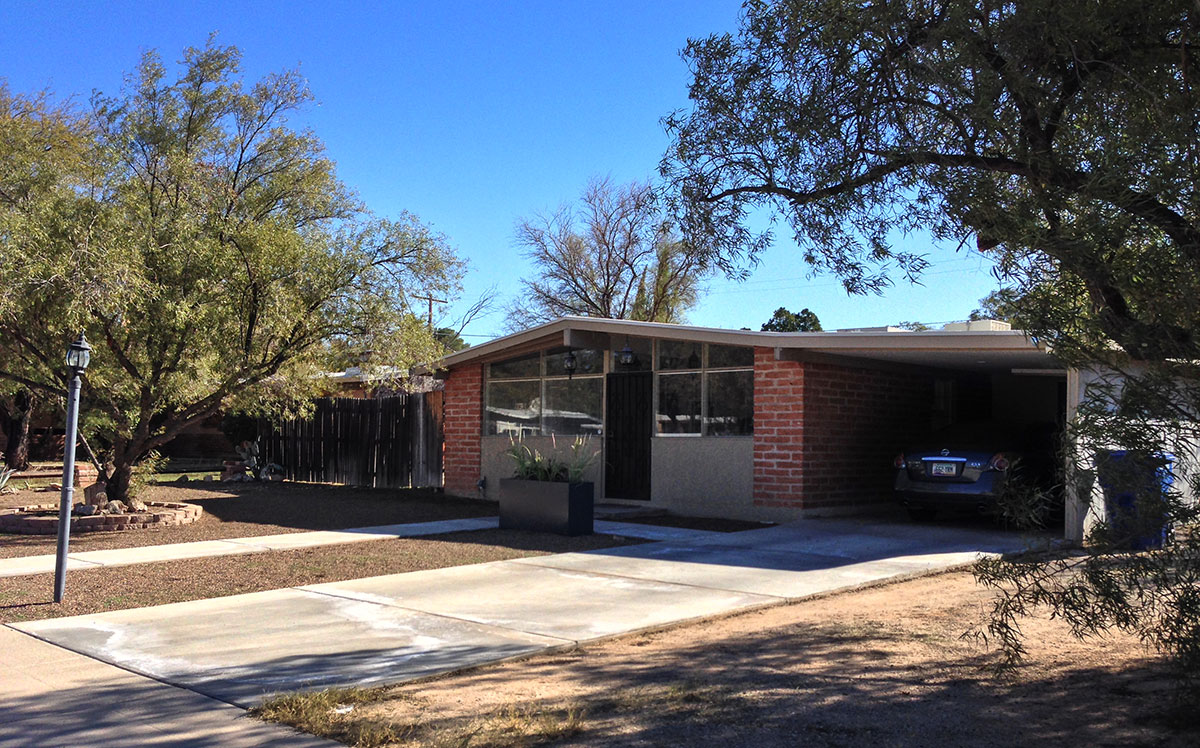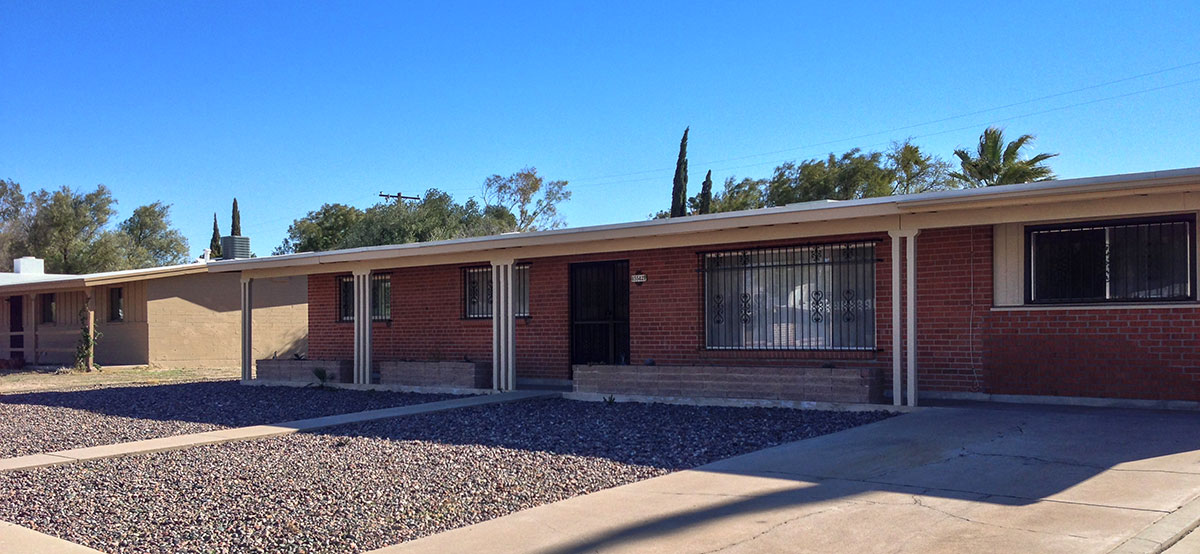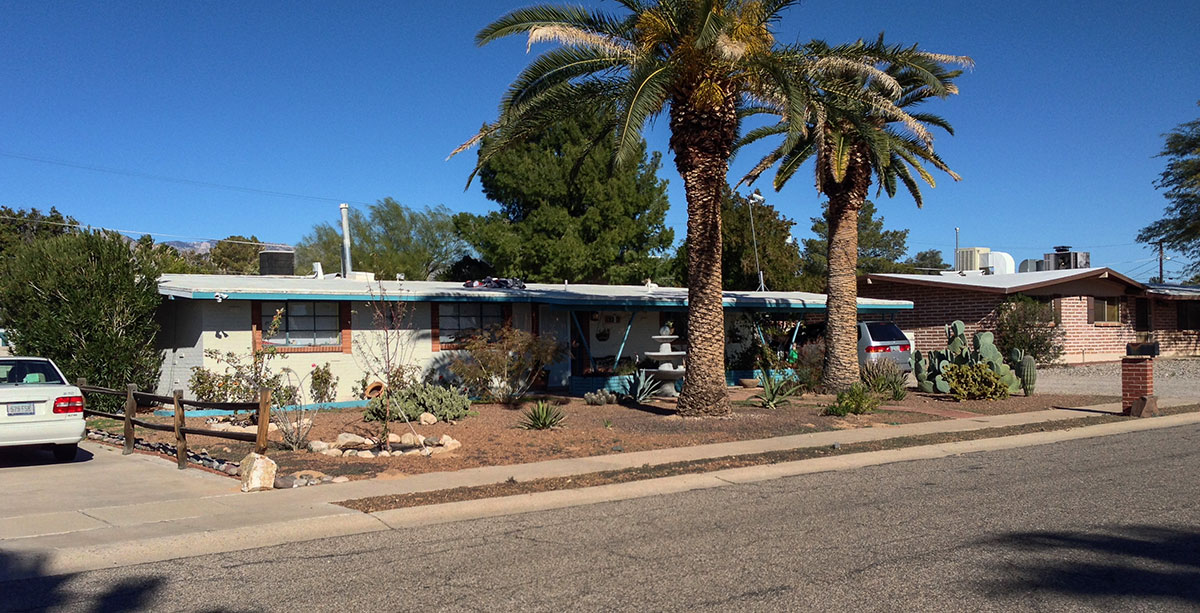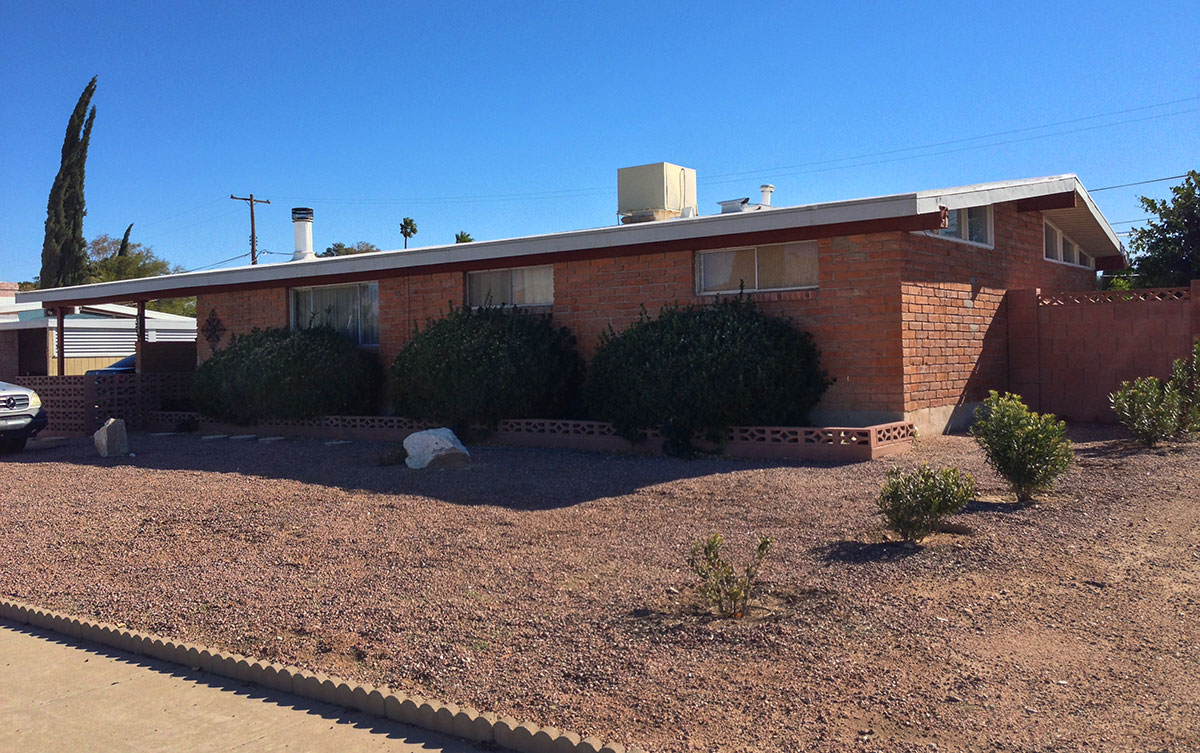 With its clerestory on the end gable, this model is strikingly similar to the
Regents Park Princess Homes
.