Avenida Hermosa | 1971
12th Street and Missouri Ave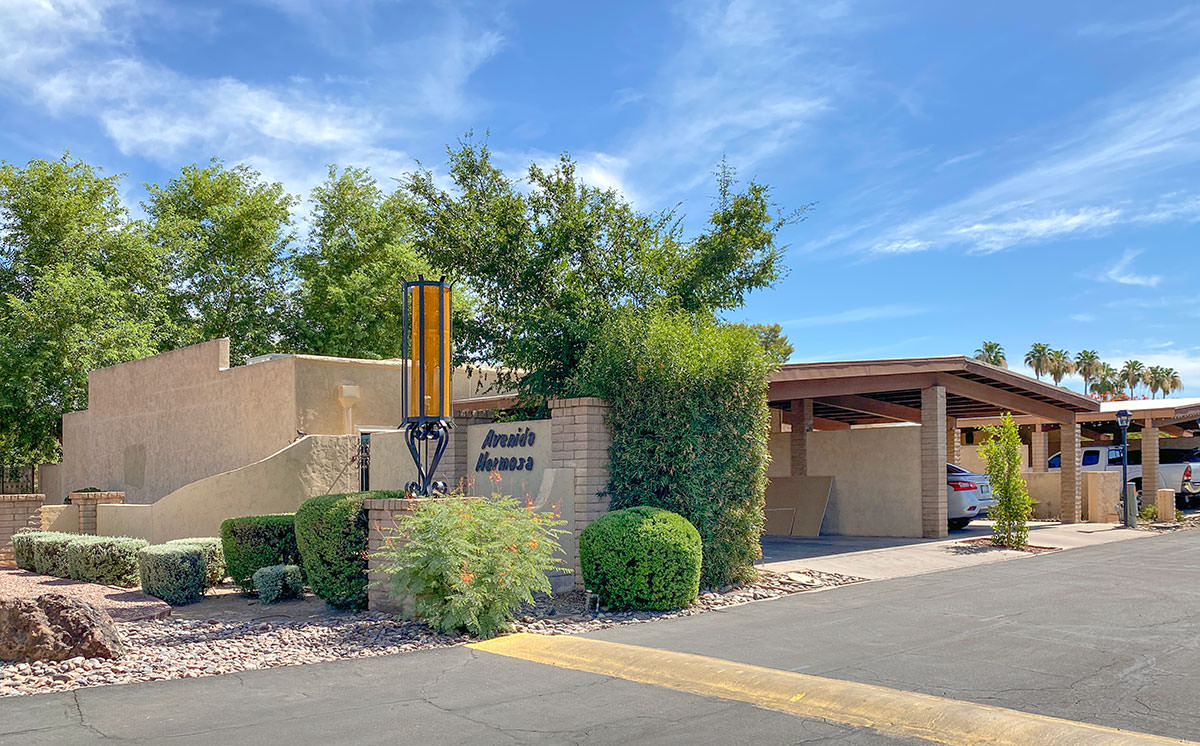 Avenida Hermosa is one of the many Spanish-styled townhome complexes designed by Haver and Nunn's firm for developer Del Trailor in the mid 60s and early 70s.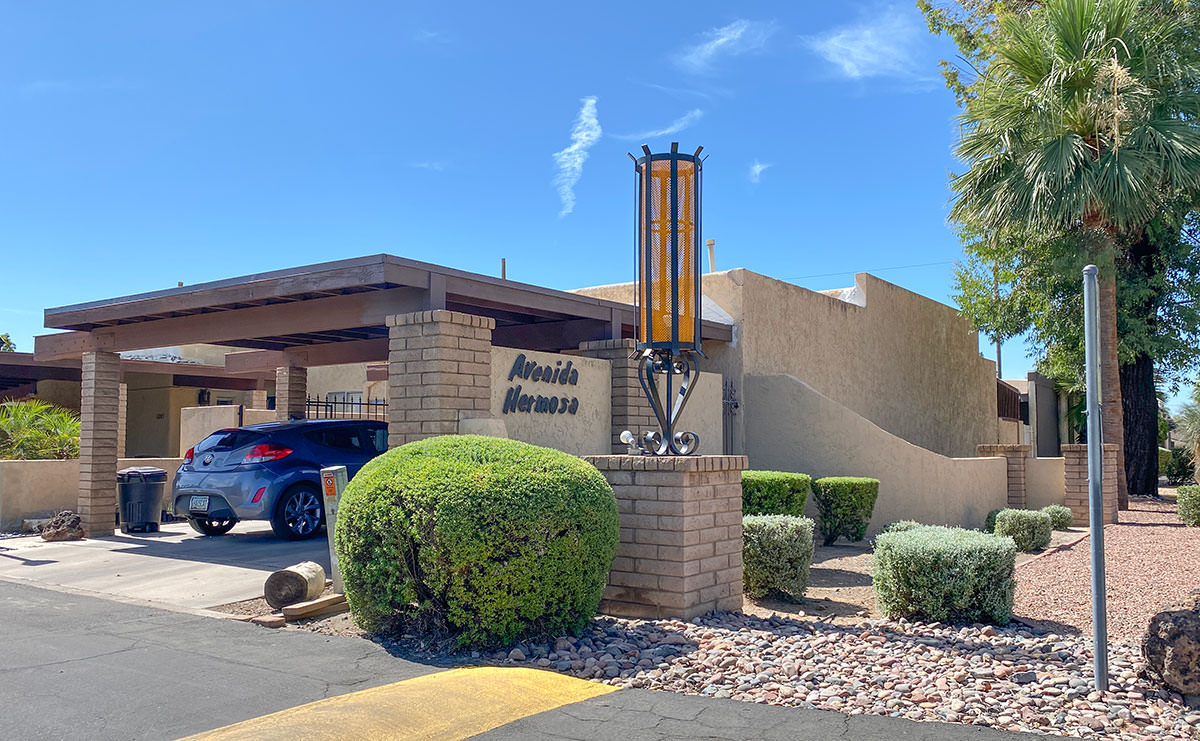 Like many other Del Trailor developments, they feature Artistic Director
Jim Salter
's funky
strip iron lanterns
at each entrance.
The homes have no front facade per se, but rather make economical use of tight infill lots by placing parking up front in carports conjoined by a single gabled roof. Entry to the townhome is just beyond.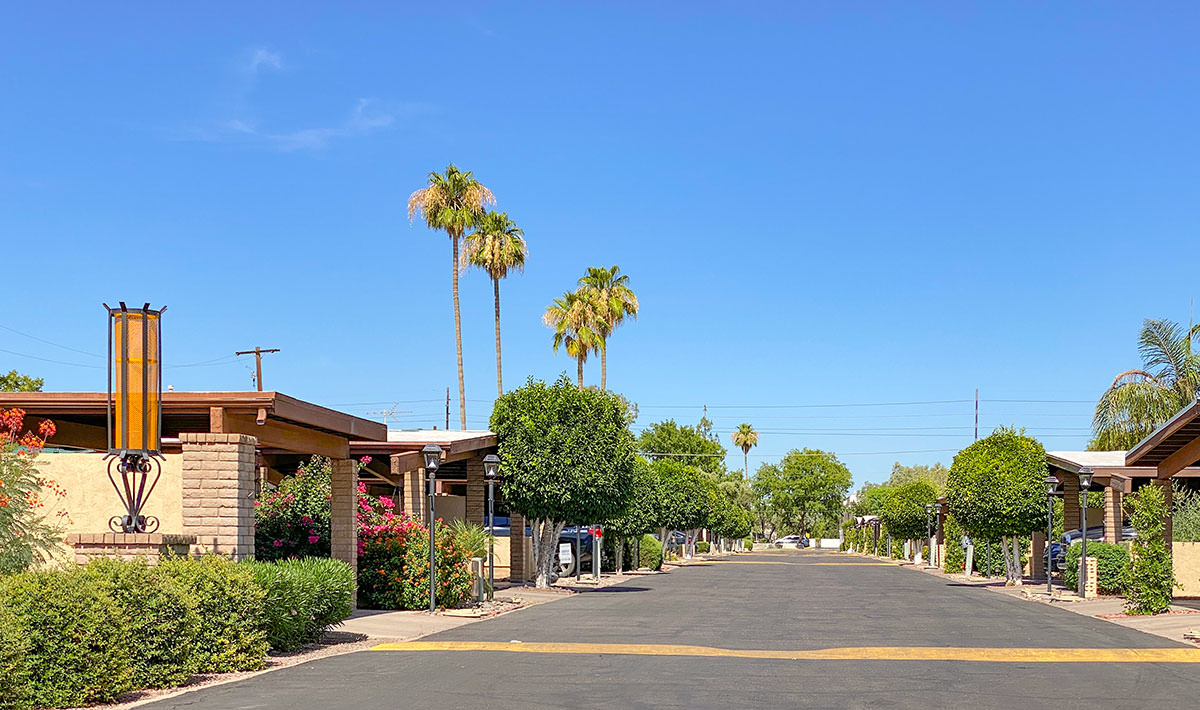 This small complex has a wide private drive and modest swimming pool.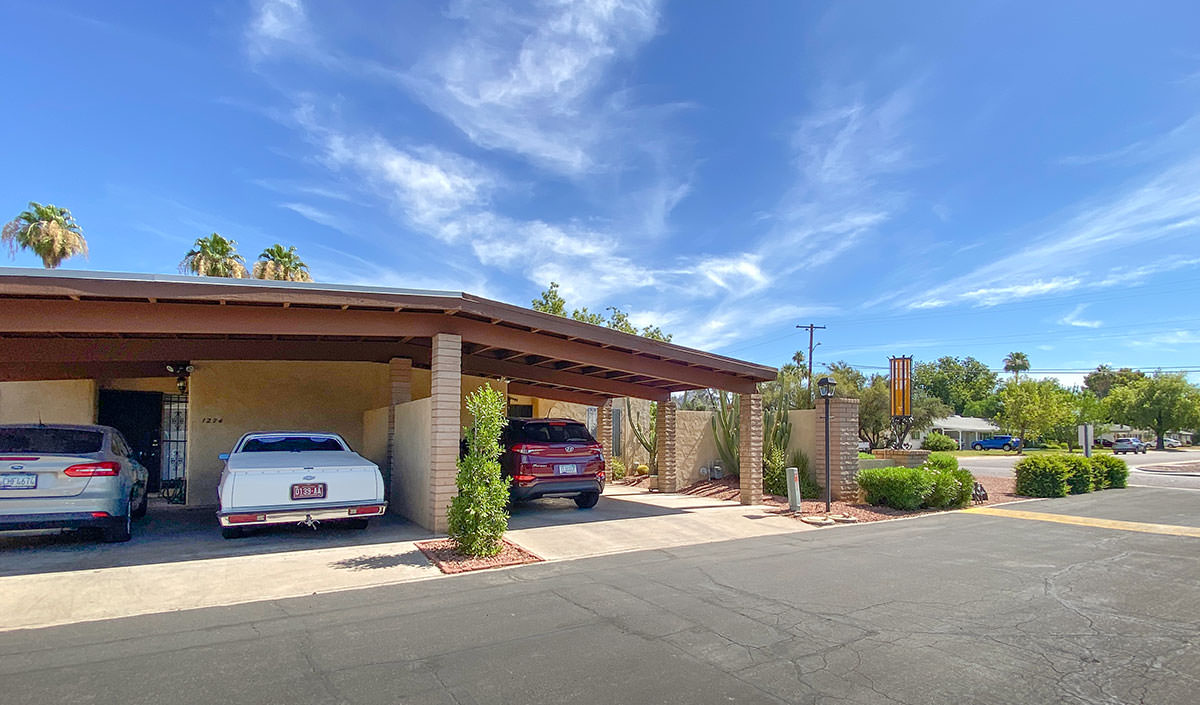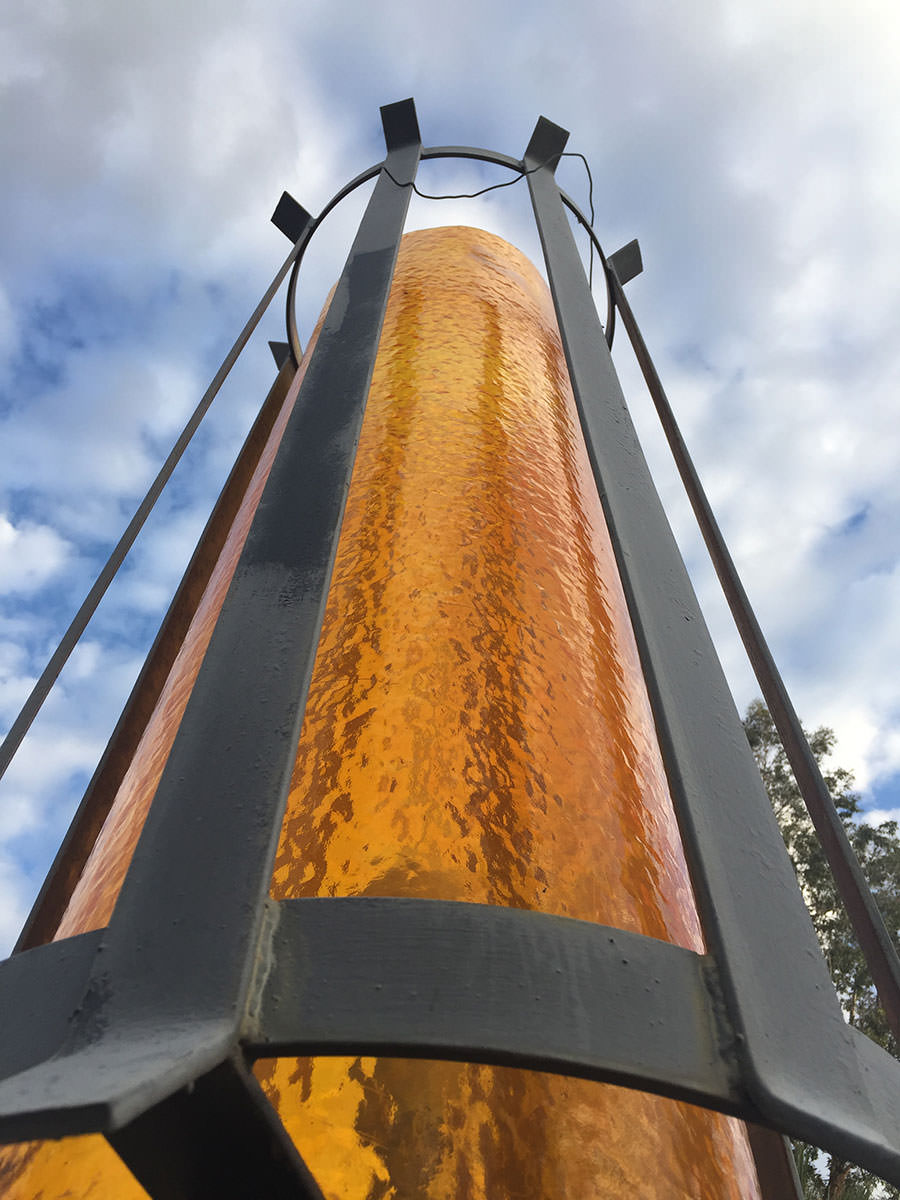 In 2016 one of the vintage lanterns was badly damaged. These photos are from an inspection to help determine the material and mode of manufacture.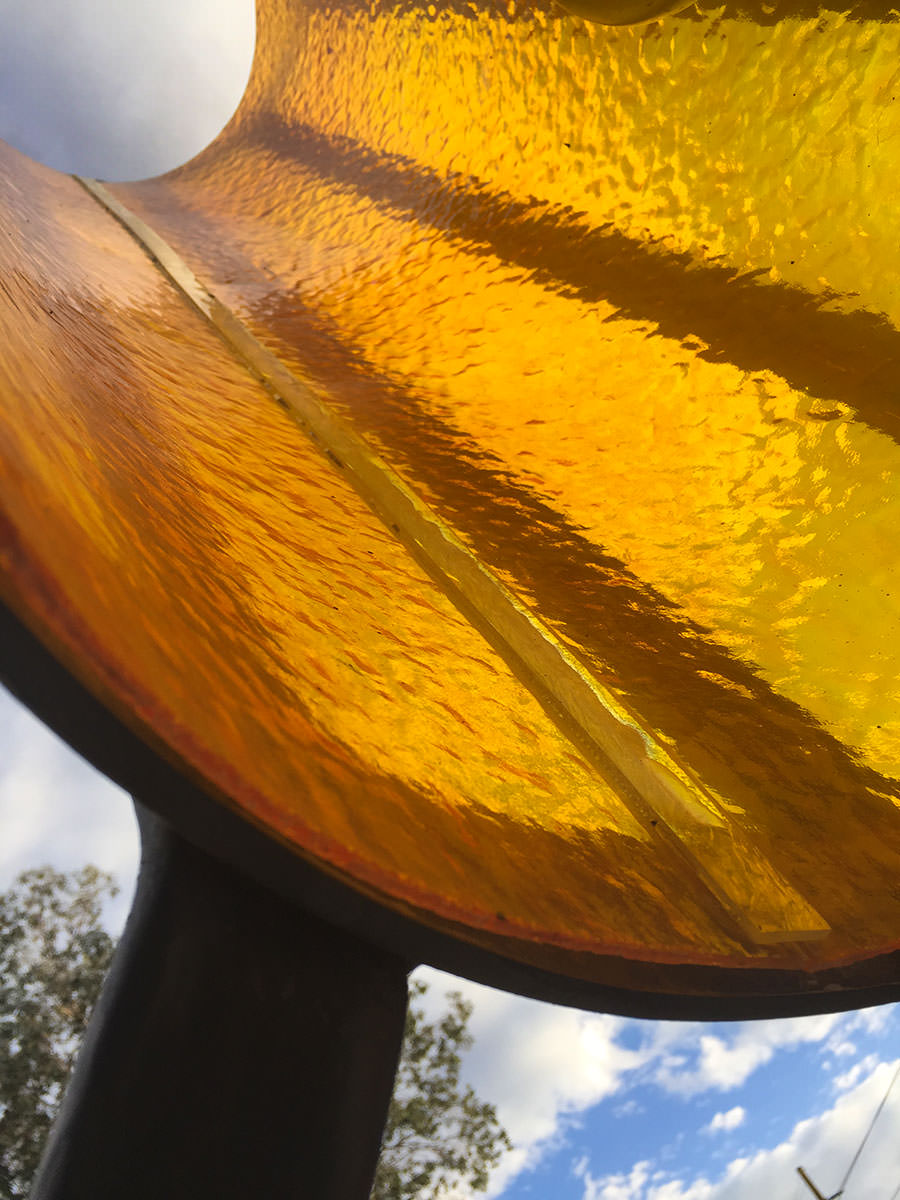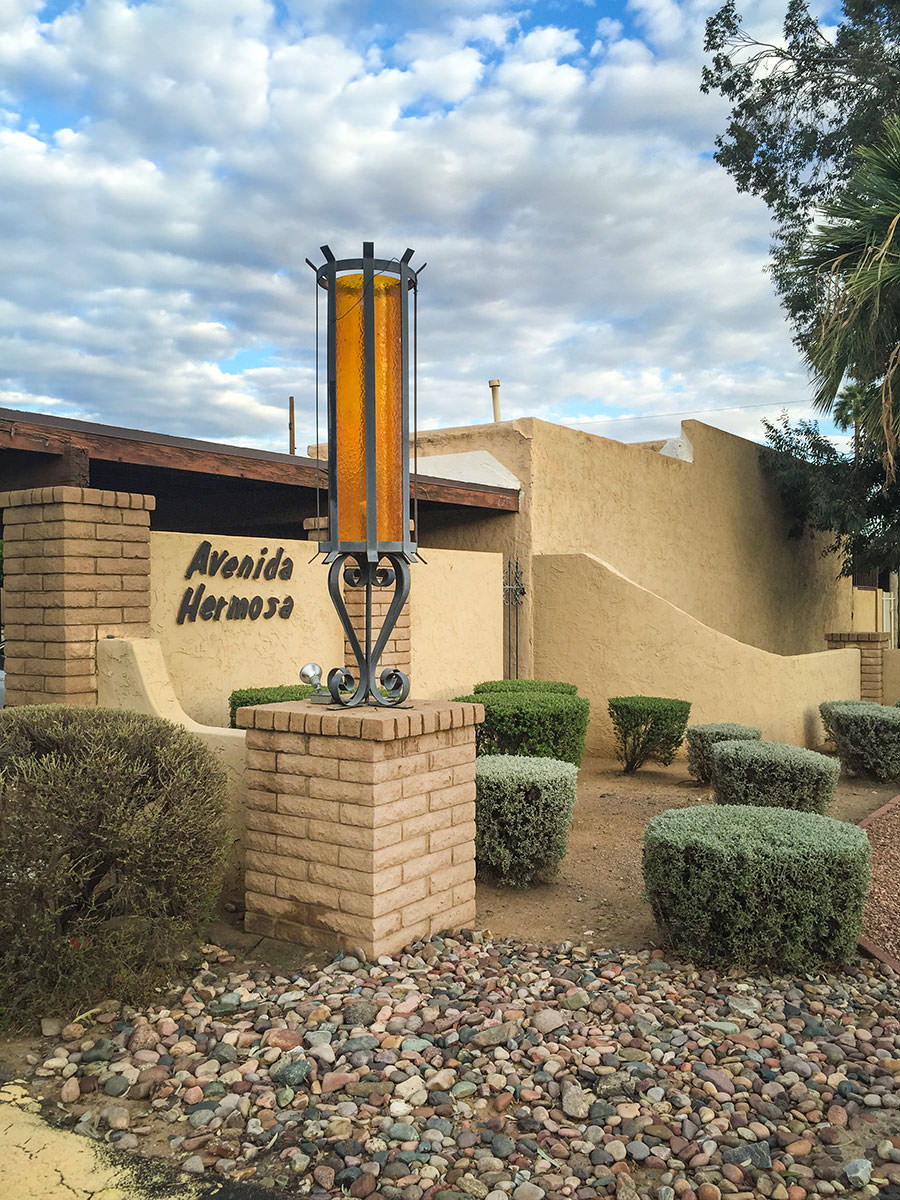 The complex decided to go with a more contemporary solution by replacing the thick mottled amber acrylic with a Moorish inspired perforated steel grille that is painted amber both inside and out. When the lantern lights up, the inside of the grille emits the desired color. A interesting moire pattern also emerges as the geometry of the foreground pattern interacts with the perforation on back of the cylinder.