Arizona Bank aka The Vig Uptown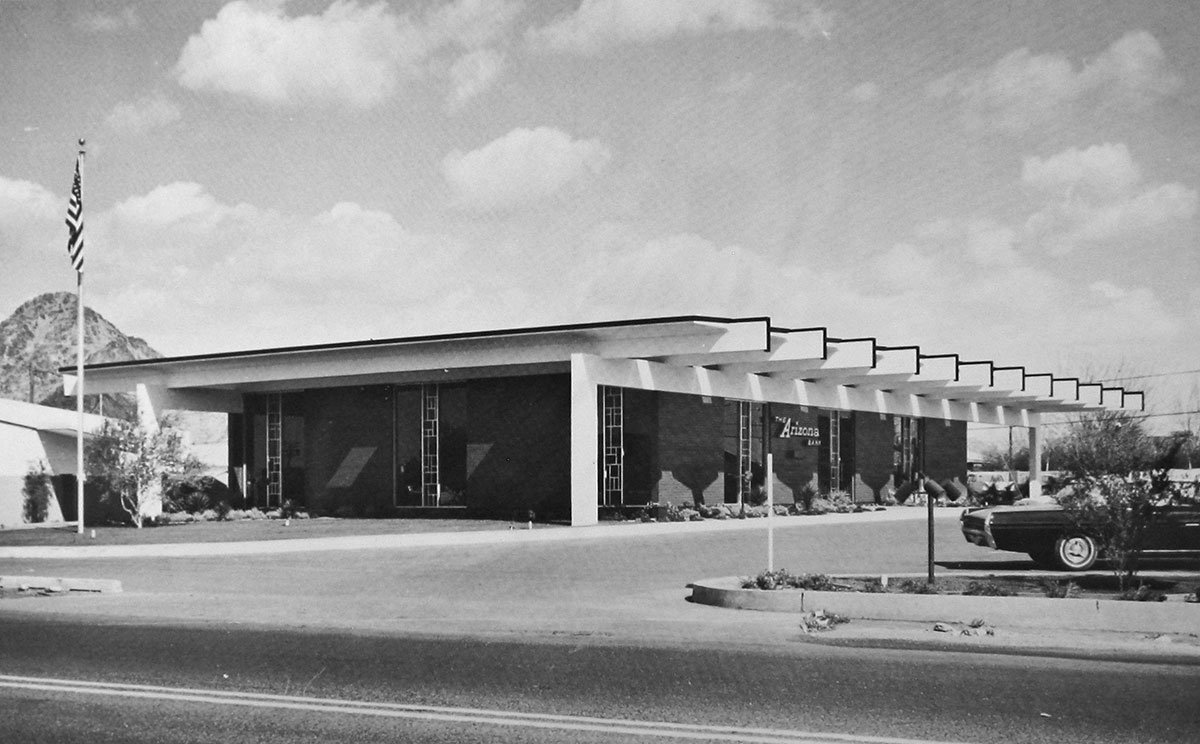 This award-winning bank branch was one of
many branches built citywide
by the top firms of the area during the explosive growth of the 1960s. Its angled position on the lot allows passers-by to catch a better glimpse of the building's beauty from the comfort of their automobiles. It is a demonstration of state-of-the-art engineering using huge pre-stressed concrete tees painted gleaming white to contrast against Arizona's famously blue skies.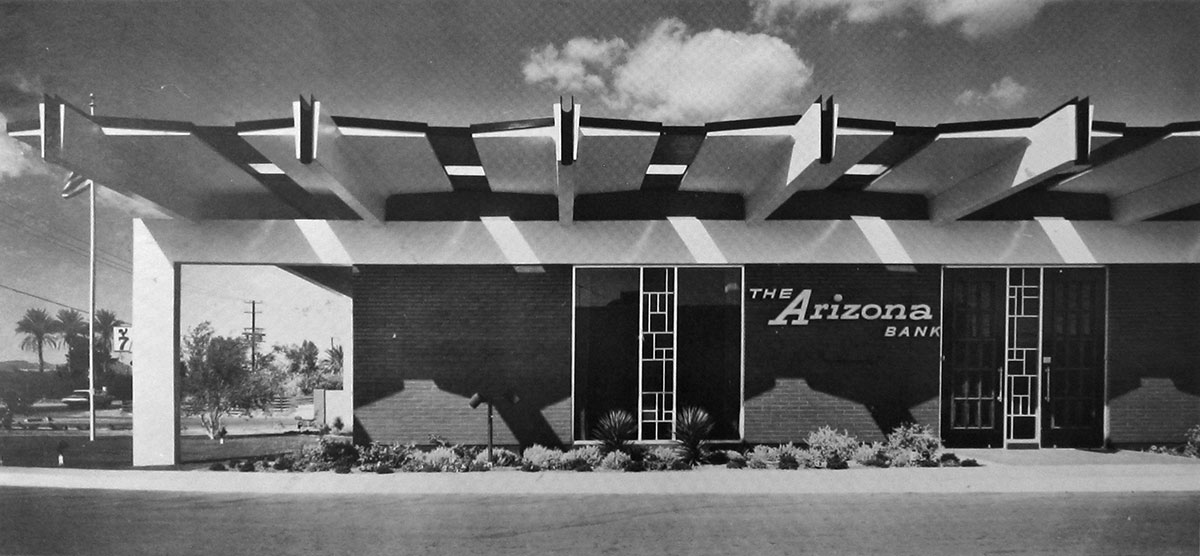 Massive concrete beams support the entire weight of the structure; there are no load-bearing walls. Beautiful olive gray glazed brick clads the building which is graced by orange-hued stained glass slot windows.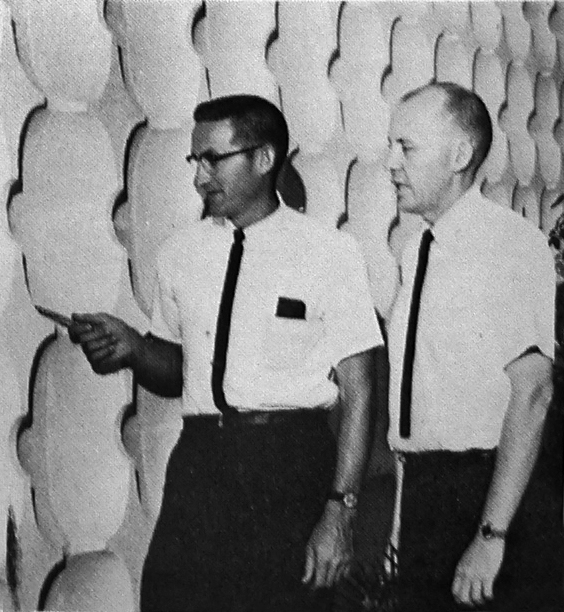 Most notable is the egg-carton style cast concrete block structure in the center of the bank, which acts as the vault. Today it is the wine cellar of The Vig Uptown restaurant, which is responsible for the building's adaptive re-use in 2010.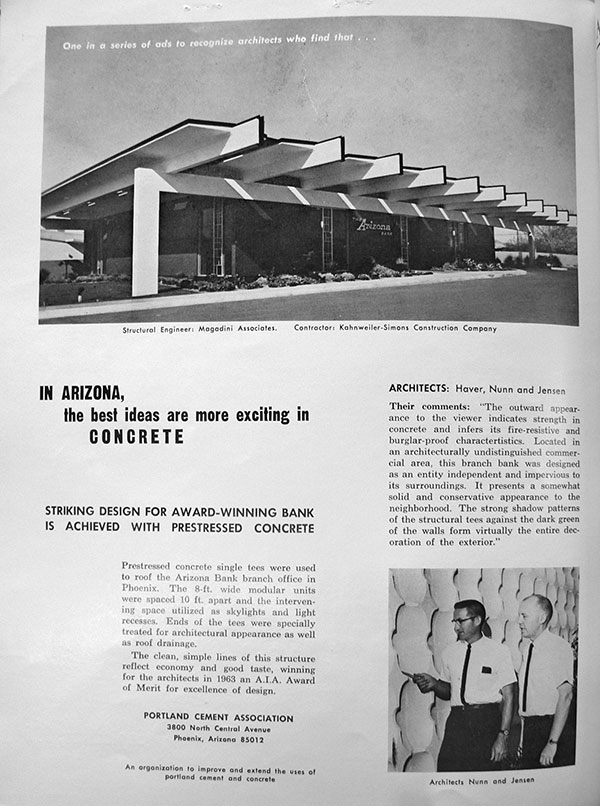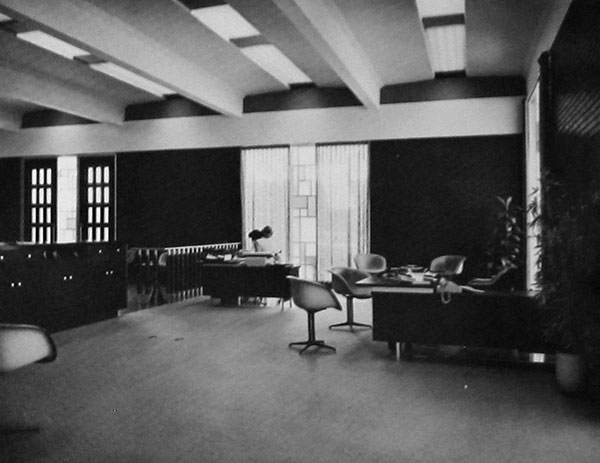 Interiors were design by
James Salter
.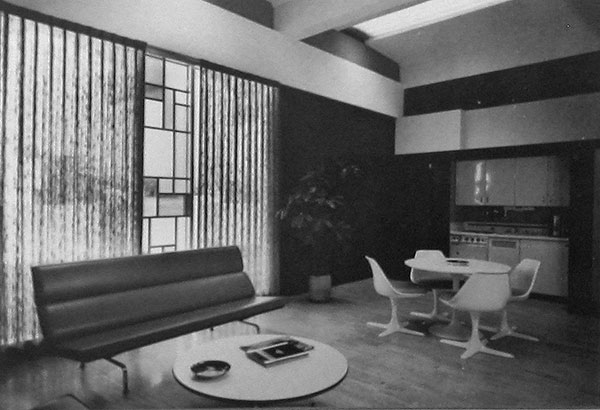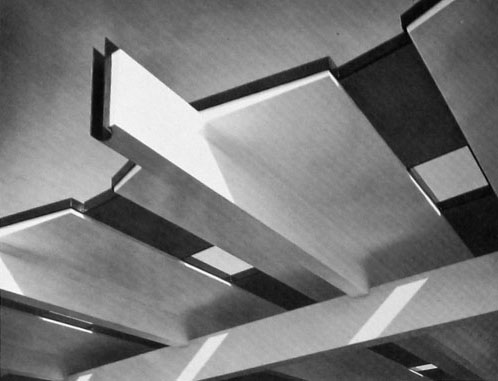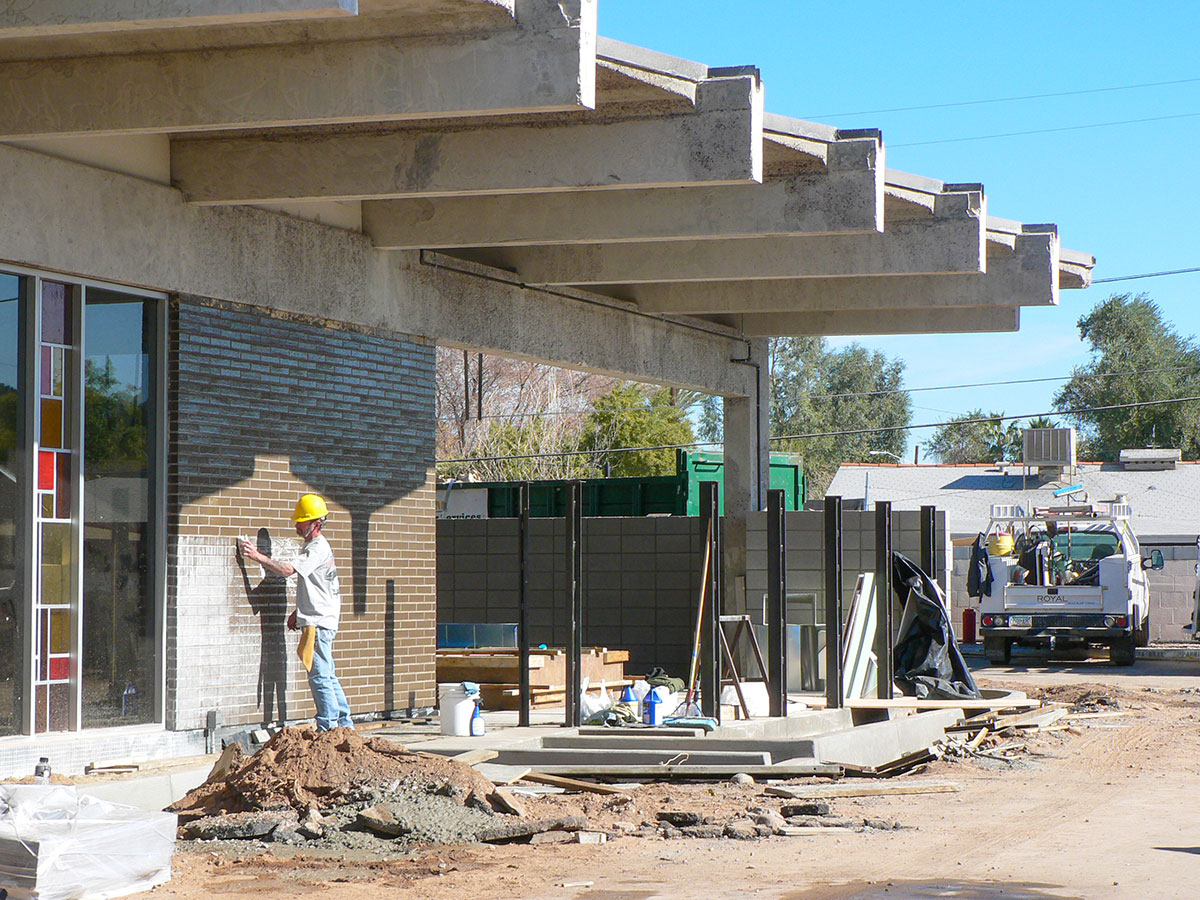 Many today know the building as trendy uptown dining destination
The Vig Uptown
.