2nd Annual Modern Phoenix Home Tour and Expo in Al Beadle's Paradise Gardens, April 2006
Receive advance notice of next year's events!
The Patterson-Montoya Residence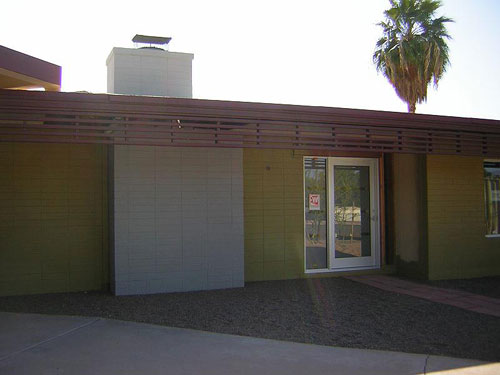 This residence of two landscape designers is situated sidelong to the street, creating visual drama by pulling the eye along the strong horizontal fascia to the focal point: a motorized rolling carport. According to an original resident next door, Al Beadle planned to make a fortune off the design, but Paradise Gardens has the only known prototype. The dining area will feature a roll-up door to blur indoors and out in classic modern style.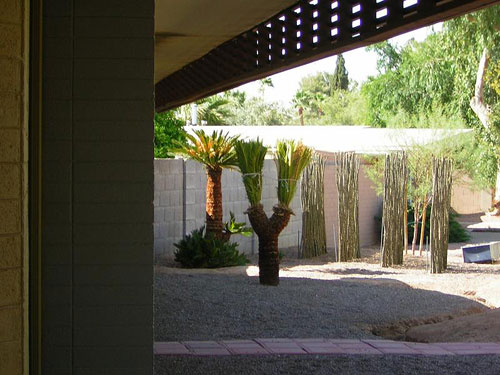 A rescued Sago Palm revealed surprises to the landscape designers. Once pruned back, it was discovered that it had not one, but two mutant heads.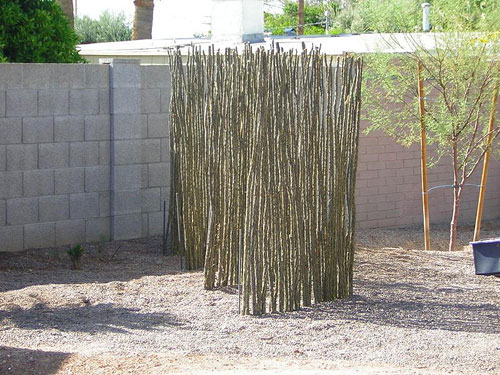 The staggered ocotillo screens were sprouting green buds and provide interesting depth in an otherwise shallow front yard.
The Patterson/Montoya residence was a labryinth of studs and concrete. Kids enjoyed exploring it like a forest.
The fireplace hearth posed some special problems that the owners enjoyed discussing with visitors.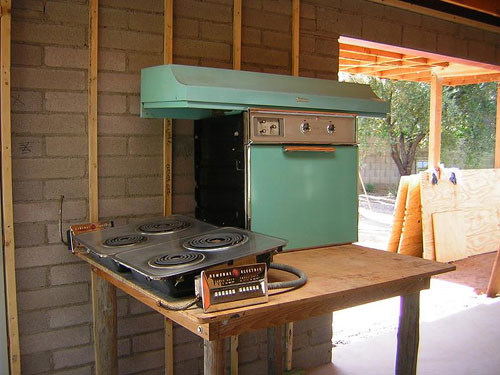 A vintage stove offered for silent auction!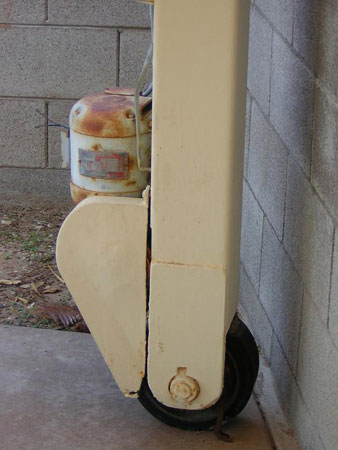 Here's the rolling carport mechanism so often talked about in Beadle legend and lore. The carport cover pivots above this support and could swing through to also cover portions of the back yard if needed. This is the only known example of the idea's prototype in Paradise Gardens.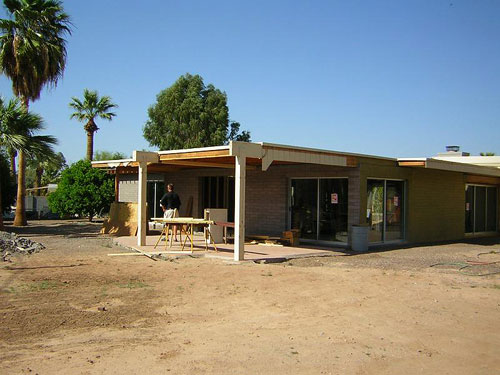 This photo doesn't even begin to capture the size of this sprawling cul-de-sac corner lot. There is plenty of room for the landscape designers to play around and even build a little compound of workshops out back.
Receive advance notice of next year's events!