2nd Annual Modern Phoenix Home Tour and Expo in Al Beadle's Paradise Gardens, April 2006
Receive advance notice of next year's events!
The Mystery Renovation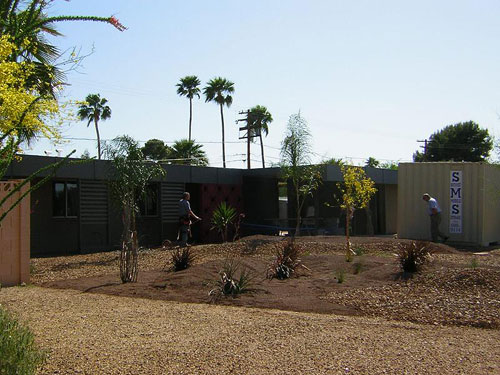 This home is being fully renovated and was about 70% complete at the time of the tour. Removing a wall in the living area created an open floor plan. A wall of glass also opens this space to the outside. An anodized aluminum and frosted glass entry door continues this open feel while providing privacy. The kitchen has been reconfigured with custom maple cabinetry. Stainless steel appliances and concrete counter tops will add to the clean lines. Select areas of exposed concrete block, wood, glass and metal are being used to add texture. Black slate and neutral walls will complement these added textures. The landscape will also use several of the interior textures such as acid etched concrete, slate, wood and metal.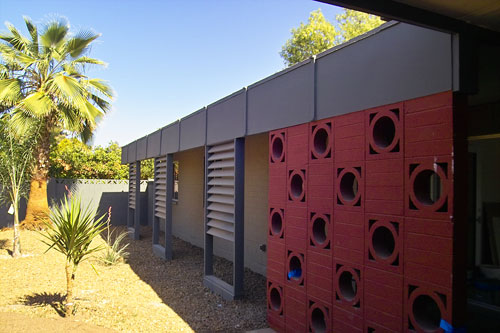 The traditional wooden window screens are enhanced by a boldly-painted signature textile block wall that shades the entryway.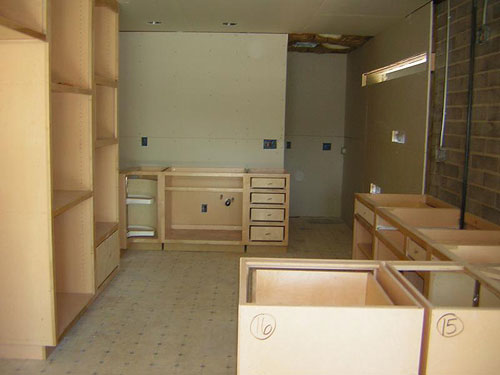 Kitchen cabinetry was in the middle of being installed. Note the wall to the far right. It has been punctured through with long, horizontal windows that offer views to the back yard and mountain range.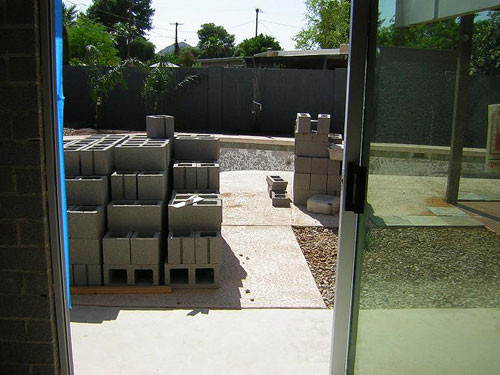 We weren't kidding when we promised that some of the homes would be completely under renovation.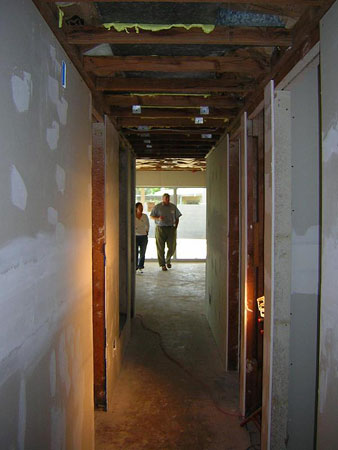 Coming....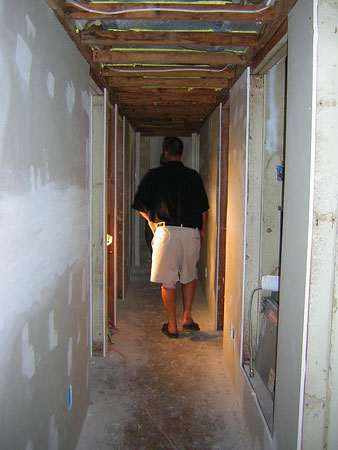 ...and going.
Receive advance notice of next year's events!