2nd Annual Modern Phoenix Home Tour and Expo in Al Beadle's Paradise Gardens, April 2006
Receive advance notice of next year's events!
Extra! Extra!
Marie Jones, one of the homeowners, was able to acquire this original brochure promoting Paradise Gardens and its different tract home models. Though Al Beadle's involvement in this neighborhood's architectural design is contested, the developers saw it fit to include his name as the designer at the time.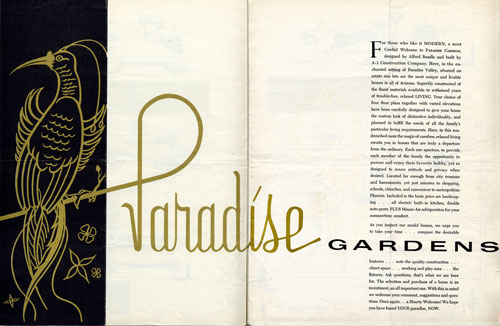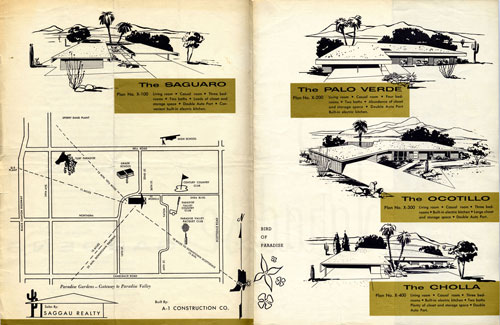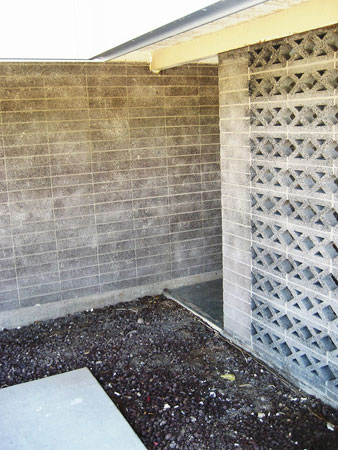 An added bonus for some tour members was a peek at member Circa50's place, which wasn't on the tour map.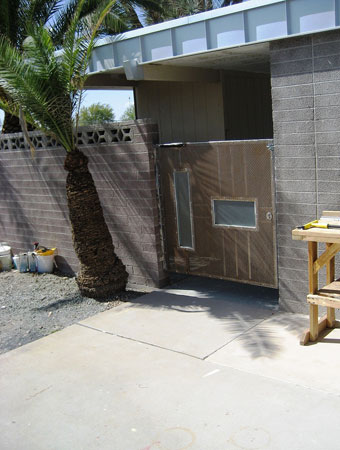 Member Funktional Design

is responsible for this one-of-a-kind metal gate at Circa50's place.

A few folks also got to tour Shawn Schuette's

place, not yet ready for group touring but clearly on its way to becoming a swanky home.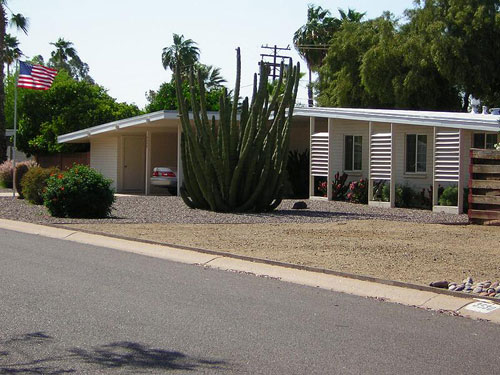 Another intact home with impressive (and probably original) cactus. Look for this classic three-shade form in the renovations featured on the home tour.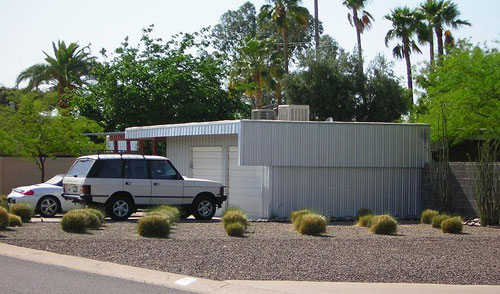 Part of the fun of Paradise Gardens is that you can't throw a stone without hitting a fun design. Here's a metal-clad interpretation that wasn't on the tour map.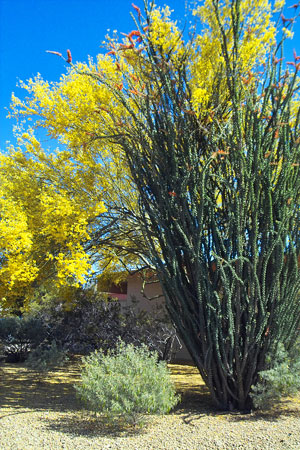 Mother Nature showed up in her fullest Phoenix glory this Sunday, with steady sun but forgiving breezes that best featured the desert landscapes so integral to the original Paradise Gardens plan.
Receive advance notice of next year's events!