2nd Annual Modern Phoenix Home Tour and Expo in Al Beadle's Paradise Gardens, April 2006
Receive advance notice of next year's events!
The Augustinak Residence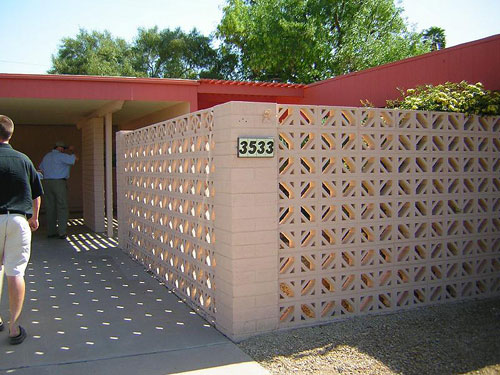 Shawn and Monica Augustinak are about halfway through their midcentury modern restoration with some new contemporary flair. Their vision is to create an environment that highlights the magic of the original design and complements the unique harmony of Paradise Gardens. They would love to hear your ideas about options for landscaping and landscape lighting. They enjoy their fun garden out front and the excellent south-facing views out back.
This home and its classic textile block courtyard was once a model home for the Paradise Gardens subdivision. Note the two different distince patterns on each elevation of the courtyard walls.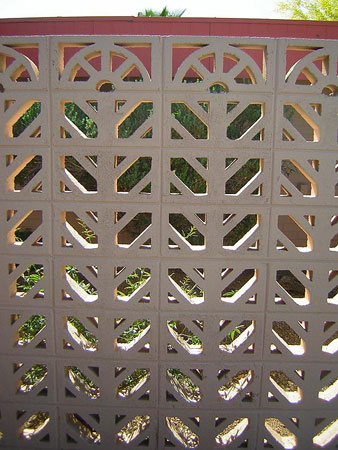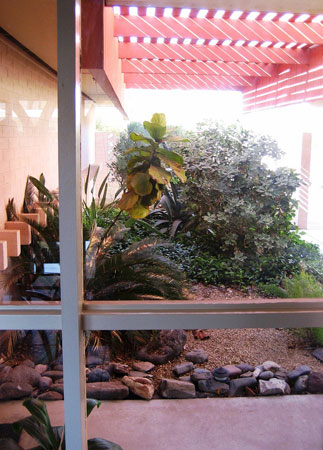 The best room in the house is definitely the shaded courtyard entryway!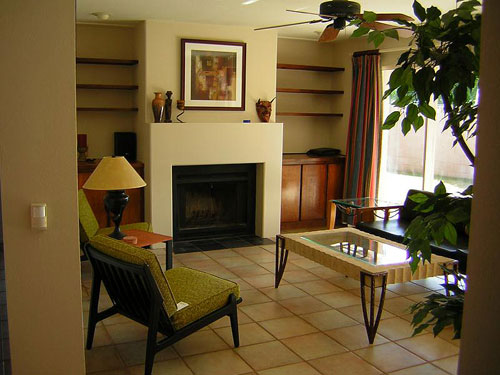 Shawn and Monica created a warm and contemporary setting for the family room.

Receive advance notice of next year's events!