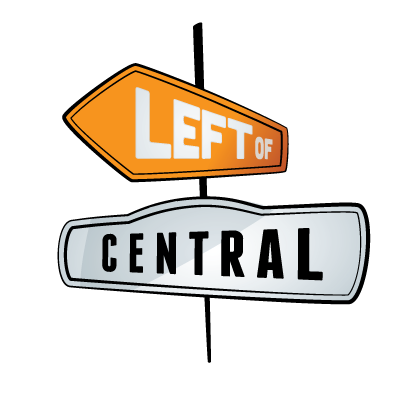 MODERN PHOENIX WEEK IS APRIL 12 -21
Check out the full agenda of free and ticketed tours, talks, films, gallery openings, workshops and more right here at modernphoenixweek.com!


Sign up for site updates, special event announcements and info on our Home Tour + Expo in April 2013!
---
THE HAVER + NUNN ISSUE
COVER STORY
NEIGHBORHOODS
COMMERCIAL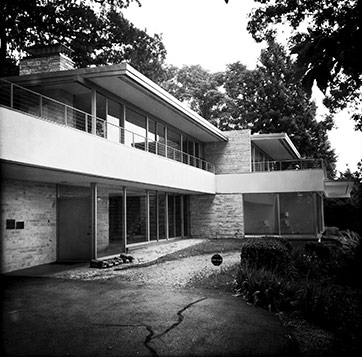 ROAD TRIP


AZ Central Critic's Choice 2012
BEST HOME TOUR




Best of Phoenix 2012
BEST HOME TOUR


PRESERVATION VICTORY!

The David & Gladys Wright Home by Frank Lloyd Wright
NEW!

"Historic preservation is critical for our city. How we preserve our past says a lot about our future. Thank you to Larry Woodin and Janet Halstead and other professionals at the Frank Lloyd Wright Conservancy Board. They believed in the importance of this home and the people of this city by partnering with my office. We developed a close working relationship in this process and we stand ready to help them with landmark designation, restoration and a conservation easement so that this important piece of our Phoenix history and the Frank Lloyd Wright legacy will be preserved for generations to come." - Mayor Greg Stanton, December 20. 2012

NEW!

The David and Gladys Wright home sold to an anonymous buyer on December 20th! Transfer to a nonprofit agency is forthcoming.

NEW!

Phoenix Business Journal reports that the David Wright home sold for 2.38 million dollars

NEW!

Blooming Rock observes that architectural preservation in Phoenix may never be the same after resolving this landmark battle, and givies credit to the team of advocates who worked behind the scenes on this effort

NEW!

Sal DiCiccio in Phoenix City Council Distric 6 calls for the future preservation of all Frank Lloyd Wright properties in our area, so this stress may never have to be endured again

NEW!

The David Wright House makes Architeizer's list of Top Ten Architecture Controversies of 2012
Due to winter travel schedules, there will not be any vote on the David and Gladys Wright home's Landmark status until January 16th 2013 or later. That gives you extra time to write your councilman!
Watch what acting preservation officer Michelle Dodds has to say about the David Wright House, midcentury neighborhood preservation overlays and Prop. 207 on PBS Horizon.
Councilman DiCiccio asks for a longer delay in the final vote, and suggests that if we preservationists all got our act together, we could save the home with donations. As if we hadn't thought of that before... but at the time, no agencies were willing to administrate such a multi-million dollar campaign.
In order to better comply with public notice protocol, the City of Phoenix delays the final vote on the David Wright House.
The SECOND mystery buyer lined up to purchase the David Wright home also backs out.
The first mystery buyer who offered to purchase the David and Gladys Wright House for a full cash offer backed out for business and personal reasons during escrow.
The Phoenix City Council may be forced to vote on Historic Landmark status for the David and Gladys Wright house without owner's consent if a new buyer is not found before December 5th.
Arizona Preservation Foundation places The David & Gladys Wright Residence on their list of 25 Most Endangered Historic Places in Arizona.
Staff report recommending Historic zoning overlay with Landmark status revised September 18, 2012
Owner Steve Sells threatens in the New York Times to wait out the 3 year stay of demolition, then demolish when it expires to recoup his losses.
Download the structural assessment of the David Wright House [PDF], indicating that about $312,010 in improvements are needed to make it a sound residence. This is in contrast to the millions cited earlier by current owner 8081 Meridian.
8081 Meridian's demolition permit expired on Tuesday October 23rd, with no intent to renew it at this time, reports the AZ Republic.
Editorial by former Wright student Vernon Swaback makes a compelling argument in the AZ Republic.
Have a few million dollars? The David Wright house is finally up for sale again, KPHO reports.
Phoenix Business Journal reports that the David and Gladys Wright home is re-listed for sale for 2.38 million dollars by Robert Joffe.
Wright heirs are heartsick over the fate of family home in the AZ Republic
Why the David and Gladys Wright House cannot be moved by Prairie Mod
Mayor's policy advisor Brendan Mahoney says that a low-level over-the-counter clerk is responsible for issuance of a demolition permit of the David Wright home
8081 Meridian claims they were away all summer and unaware of historic designation process for their recently acquired Frank Lloyd Wright home. Bizarre, because seven days before they closed escrow they had already publicly declared they would preserve it.
BBC News segment on the David Wright House controversy featuring Mayor Greg Stanton and Neil Levine. (available for a limited time)
CBS Morning News segment on the need for an angel to purchase the David and Gladys Wright home. Includes interviews with Scott Jarson and granddaughters of David Wright. Ironically, the developers are currently NOT ACCPETING ANY OFFERS on the home.
Critical article on Page 1 of the New York Times sets off a firestorm of local coverage of the David and Gladys Wright House preservation debate
A narrow vote to proceed with landmark status designation of the David and Gladys Wright House passes despite lawyer's threats to sue the city at Village Planning meeting. Includes Channel 12 video in right column.
A citizen's observations on the Planning Commission Meeting that sent the preservation community ablaze.
City of Phoenix Historic Preservation Commission unanimously voted to move forward with landmark designation of the David & Gladys Wright House. This is the first of four required meetings.
Sign the petition to save the David and Gladys Wright House. Help us reach 25,000 signatures.
Learn how a flashmob of MoPhos and concerned citizens have started work to save the David and Gladys Wright Residence by Frank Lloyd Wright. Modern Phoenix visited the home in June with Blooming Rock and Will Bruder, and it was in better condition than you might think. But now, as the clock ticks down in the deadline given by the developers, the building's future is in no way 100% secure. Subscribe to Arizona Preservation Foundation, Modern Phoenix, Blooming Rock and the Save the David & Gladys Wright Group on Facebook to keep abreast of issues as they develop.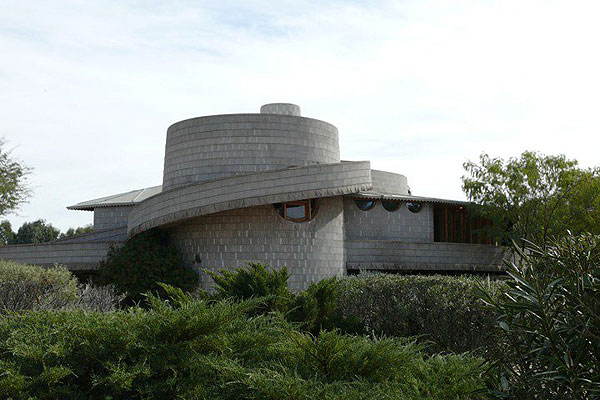 David and Gladys Wright Residence photo courtesy Quincy Ross