Janet Manor aka Town & Country 2
15th Street and Rose Lane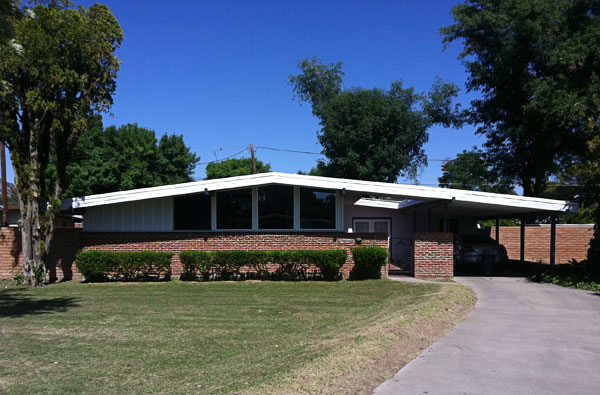 One of the most intact Ralph Haver neighborhoods standing, Janet Manor, was built in 1957 upon a mature citrus grove. The original ranch house sits elegantly in the middle of the subdivision. Rustic Modern is the style, with clinker-brick details on several wainscoting façades, and many redwood patio-ports intact. Characteristics include high strip windows offering privacy and light, and birch cabinets. Homes ranged in price from $14,950 – $18,600 for 1570 square feet, 3 bedrooms and 2 bathrooms. Homes of the Town and Country style were so appreciated that they are found dotted all over the city built on single custom homesites, fulfilling the concept that they were intended to expansible and modified.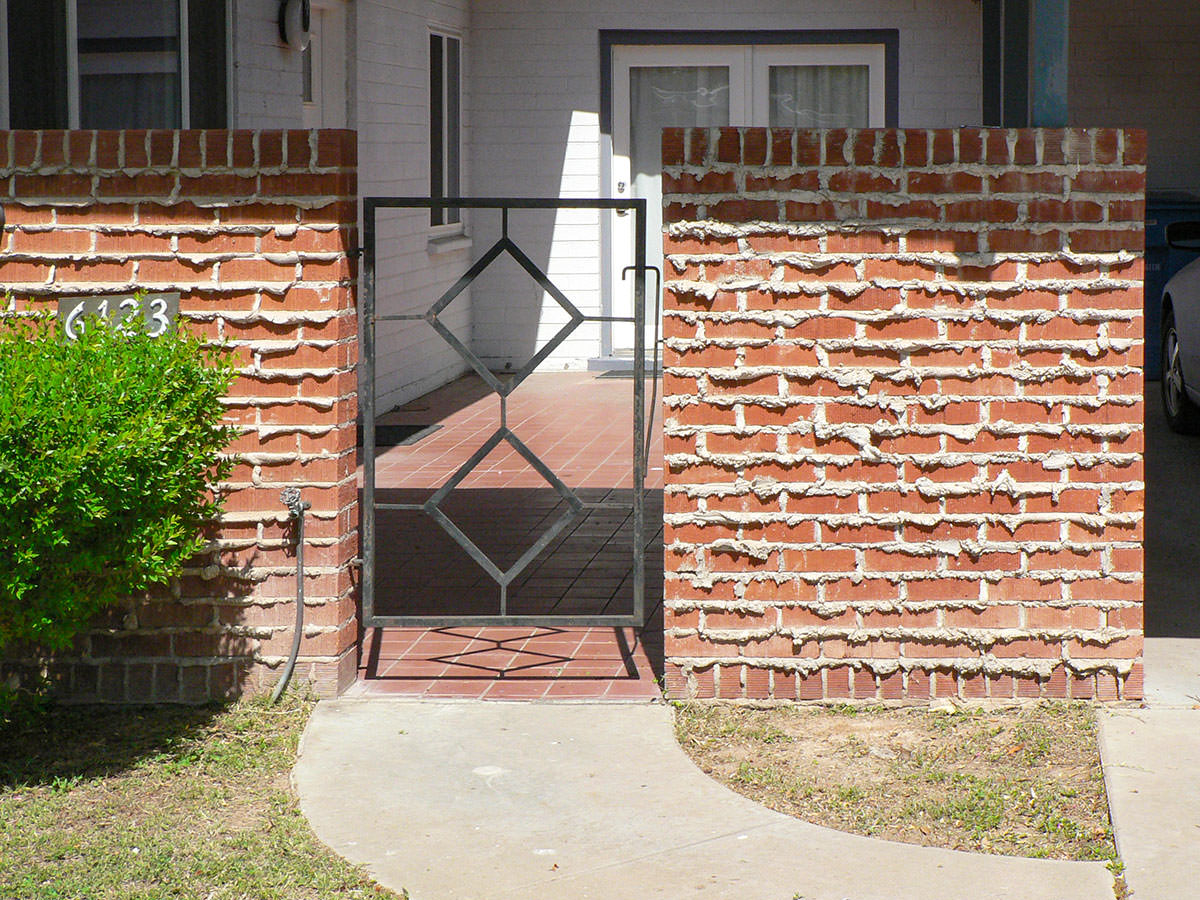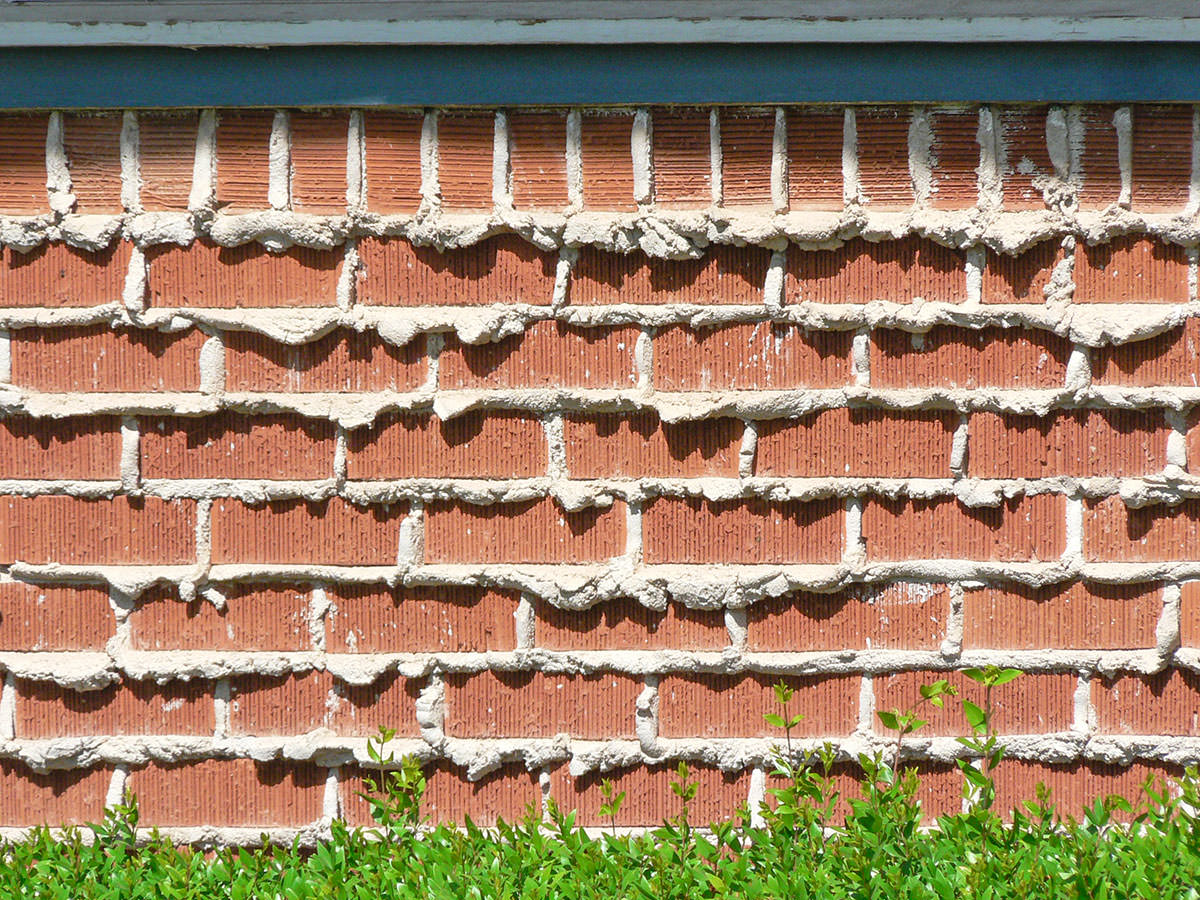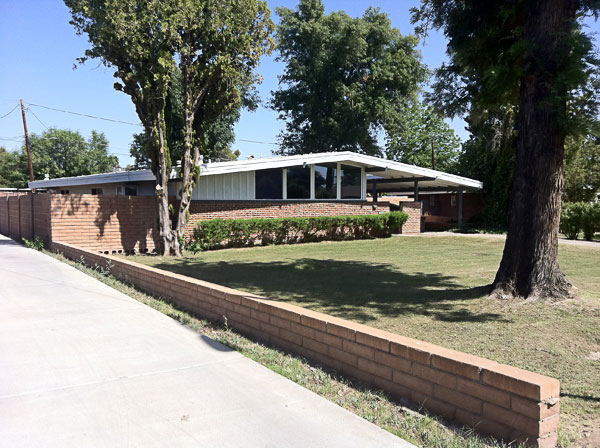 Town and Country home in Janet Manor by Ralph Haver AIA CC-BY-SA Alison King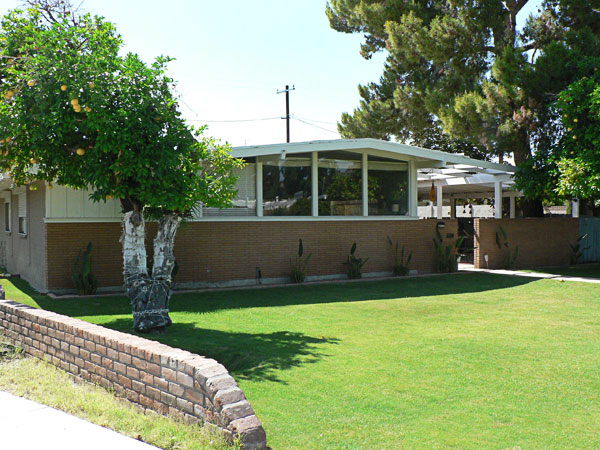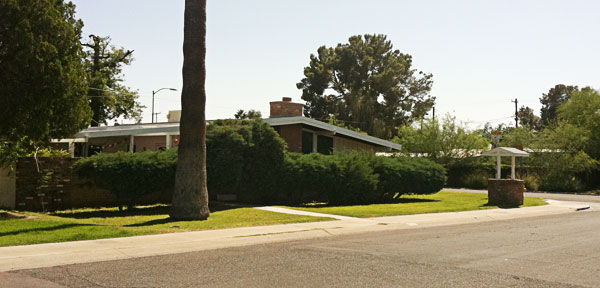 You know you've arrived in Janet Manor when you see the Wishing Well!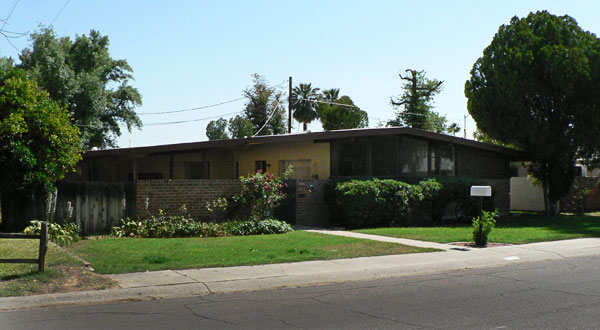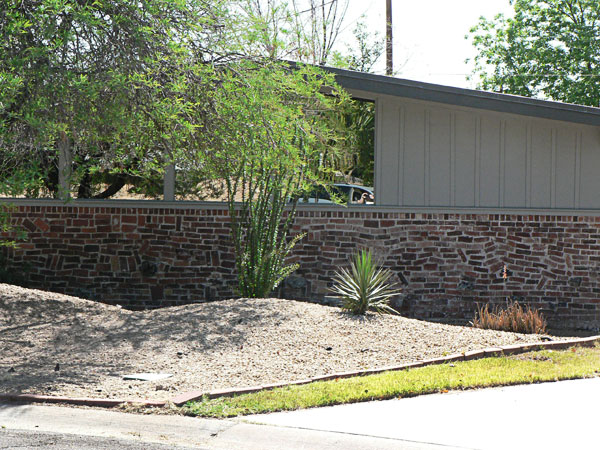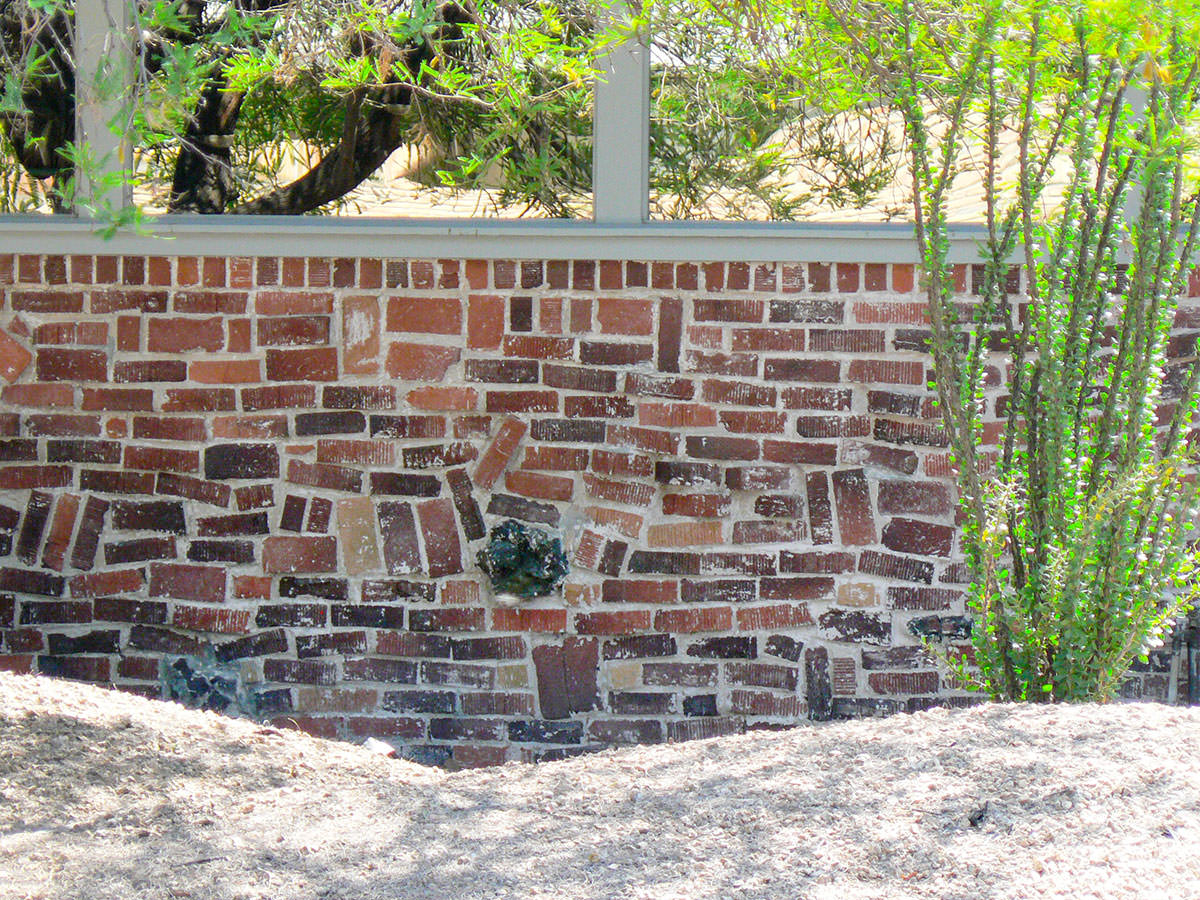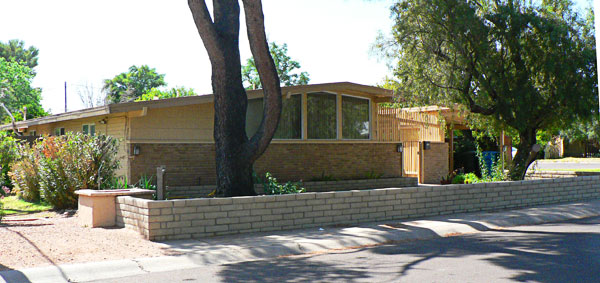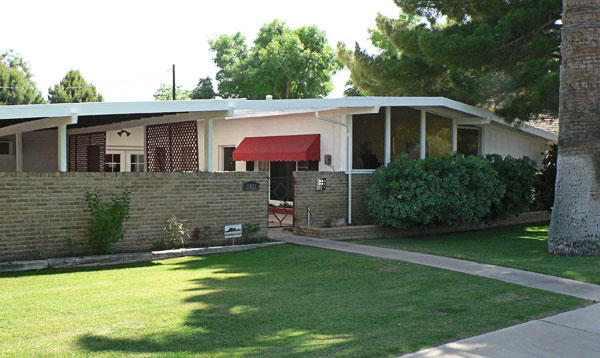 View vintage photos
of this home!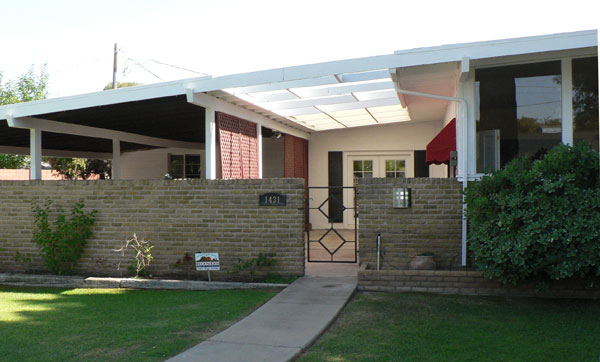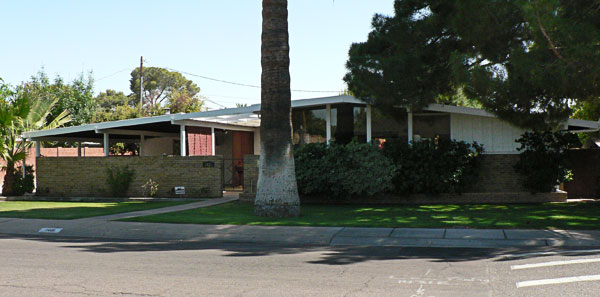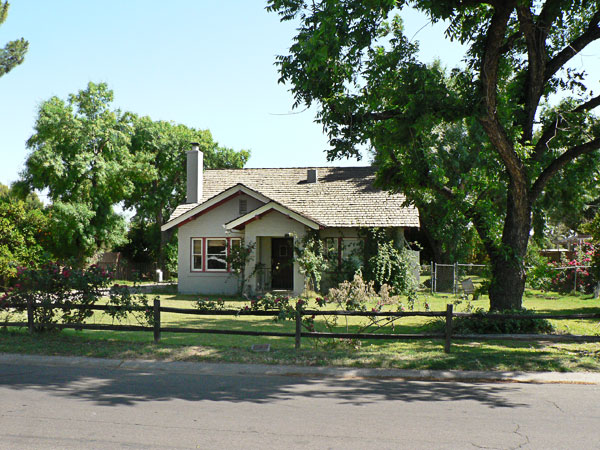 The original ranch house from the grove still stands.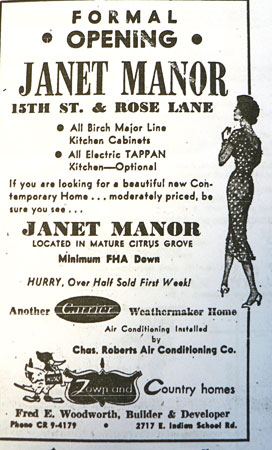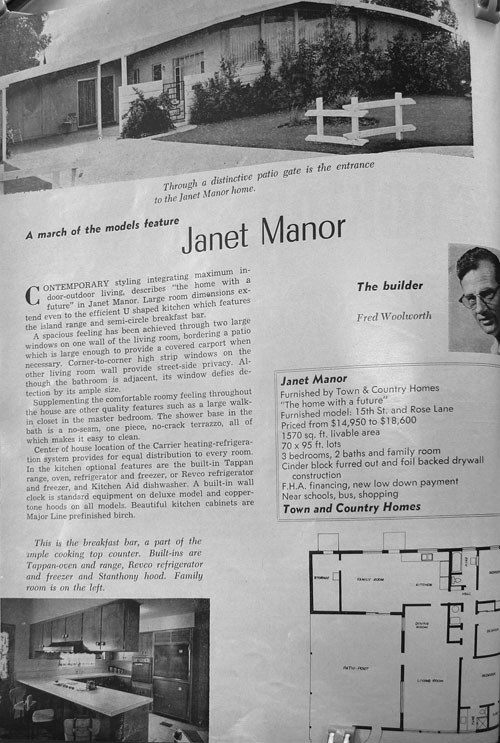 The homes north of Janet Manor are also suspected to be Havers via look and oral history.