Ralph Haver AIA: Selected Custom Home Designs
By Alison King, Founder of Modern Phoenix LLC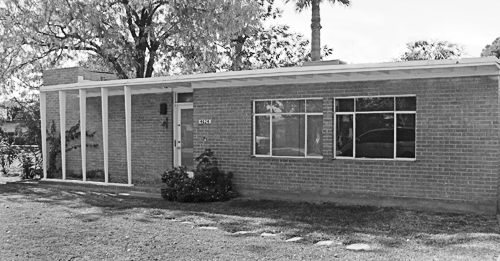 Immediately after finishing the design of his own home on 11th Place in Uptown Phoenix, Ralph Haver set to design a series of red-brick homes that met the criteria for the Case Study Housing movement: modest, affordable, well-designed buildings for the new American generation. Several playful features such as corner casement windows, angled porch posts and carport posts, and a massive wooden beam supporting the ample west-facing patio roof are used here for the first time. The home was built on speculation with funding from his family and soon sold to Dr. Doris Hopkins and her husband Edward, who lived in it until the day she died. It is the home of the King Family and headquarters of the Modern Phoenix Archives today.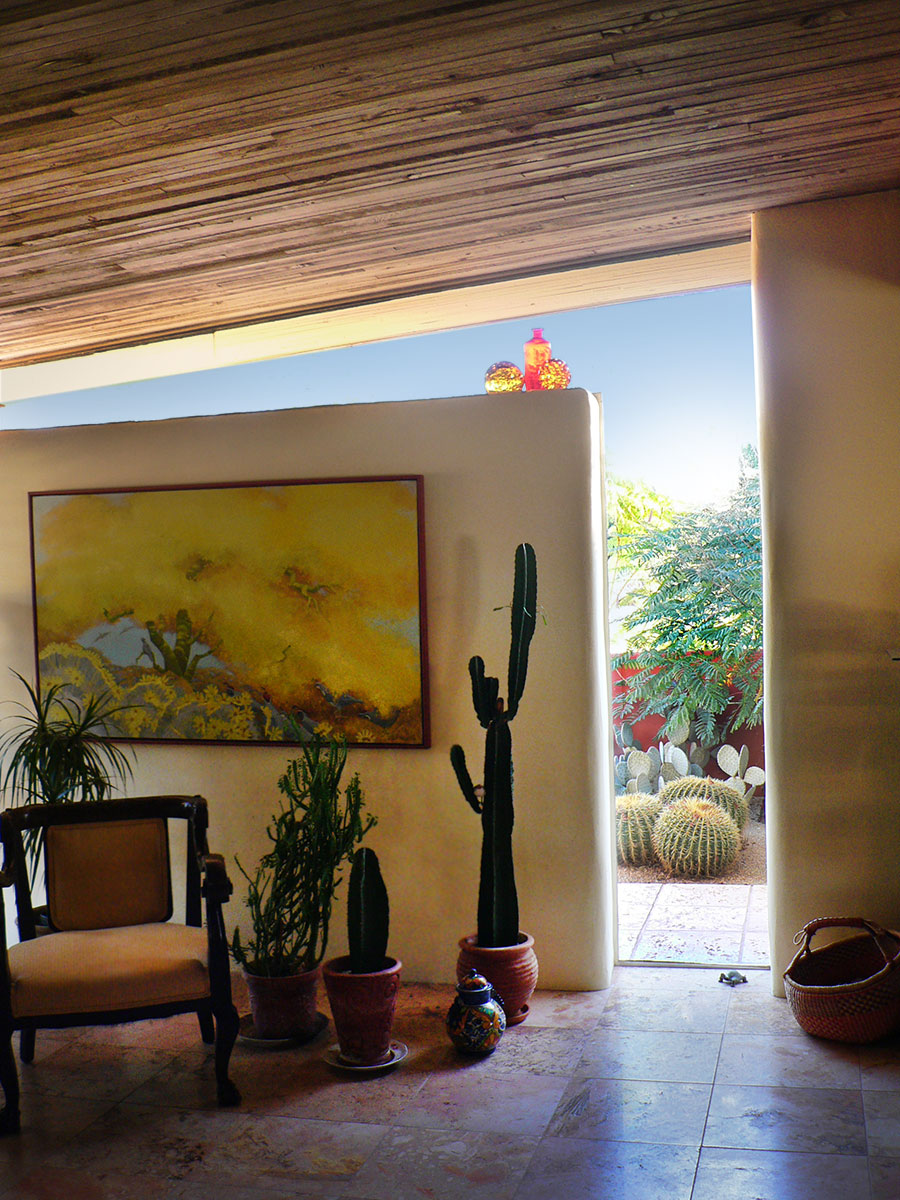 When the young Haver family became too large for their modest red brick home in Uptown Phoenix, they settled in a burgeoning enclave for creatives, builders and architects called Tonka Vista. Their new home would be yellow brick and features a fresh take on the well-established Haver look. Copenhagen-style ceilings provided ample insulation throughout the home. Bucky Haver recalled that bedroom walls did not reach all the way to the ceiling, and could be scrambled over by the three boys, driving their mother crazy. One of the most distinctive features of the home is the vertical slot window that intersects an uninterrupted clerestory, creating an unusual upside-down L-shape. The home was purchased in poor repair in the 2000s and restored to its original glory. A rustic modern copper fireplace in the great room has been polished back to a shine.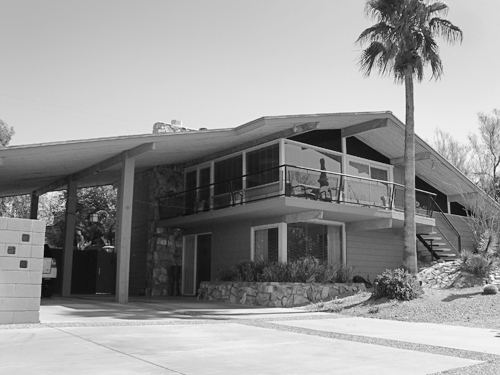 A rare example of a split-level multi-story Haver Home can be found in the upscale neighborhood of Marion Estates on the Phoenix/Paradise Valley border. The hilly lot justified the tiers of living spaces connected by short flights of stairs. In its time, the home was described as "Rustic Contemporary" for its sloping roofline and rustic stone fireplace. Inside, exposed Douglas Fir beams and a Copenhagen-style ceiling were thinly washed, lending warmth to the interior. Angled clerestory windows are a signature element throughout. A self-sufficient guesthouse anchors the other end of the airy carport structure. Other than a slight modification to the arrangement of the master suite and a brand new kitchen, little has changed in this home for over 50 years.