Town and Country Scottsdale aka Town & Country 3
72nd Place and Oak in Scottsdale
Town and Country Scottsdale of 1958 is the
first modern-styled neighborhood ever to be designated historic
by any city in the Valley of the Sun. Sixty-two homes built diagonally from Haver & Nunn's
Coronado High School complex
were designated by the City of Scottsdale in 2005 and added to the National Register of Historic Places in 2010.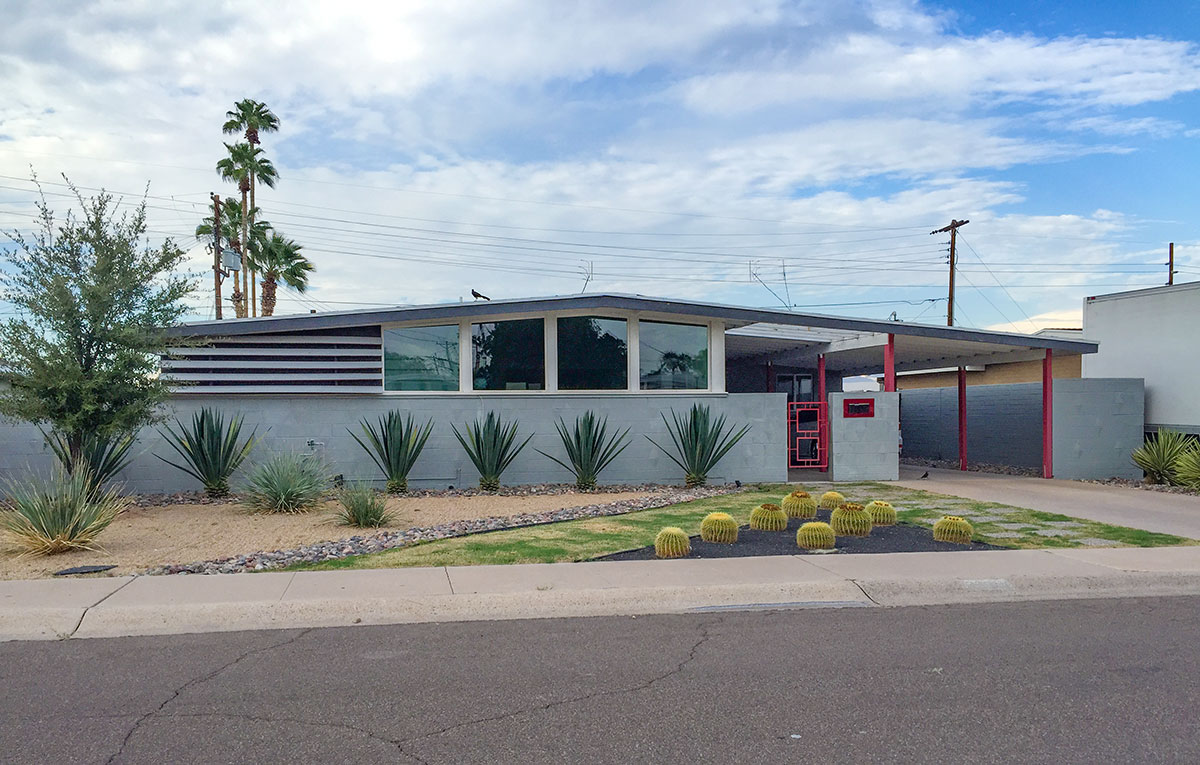 Sliding glass doors lead out to the patio-port area, and corner-to-corner walls of glass at eye level let in light but protect privacy. The fourth windowpane visible from streetside is deceptive — it is actually the window for the bathroom.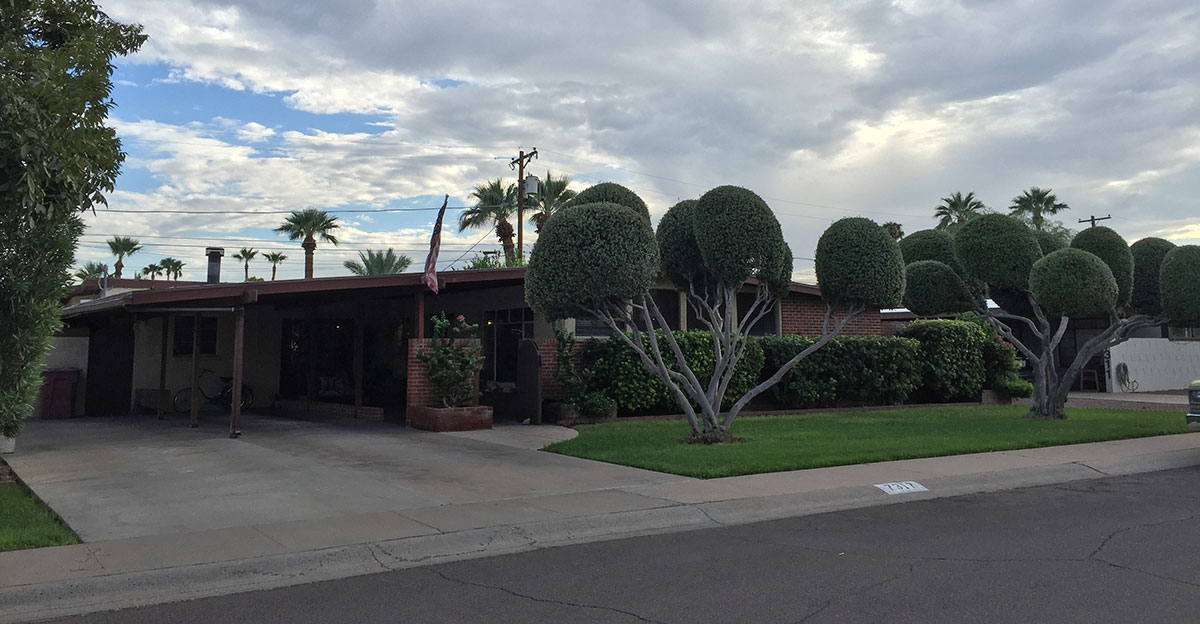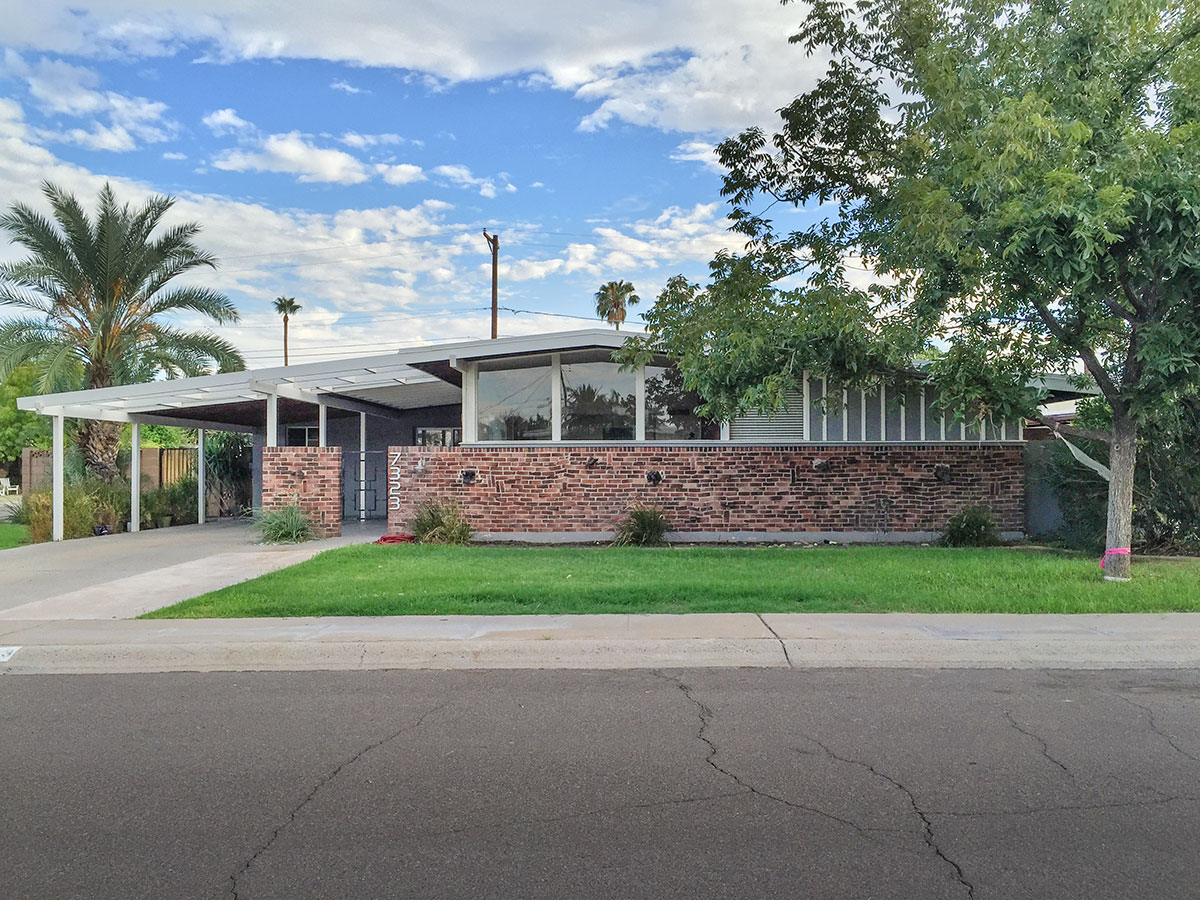 Clinker brick treatments in the wainscoting of some elevations, as well as the open grid form above the patio-port are two defining characteristics. These 3 bedroom and 2 bathroom homes sold for $15,850 their time.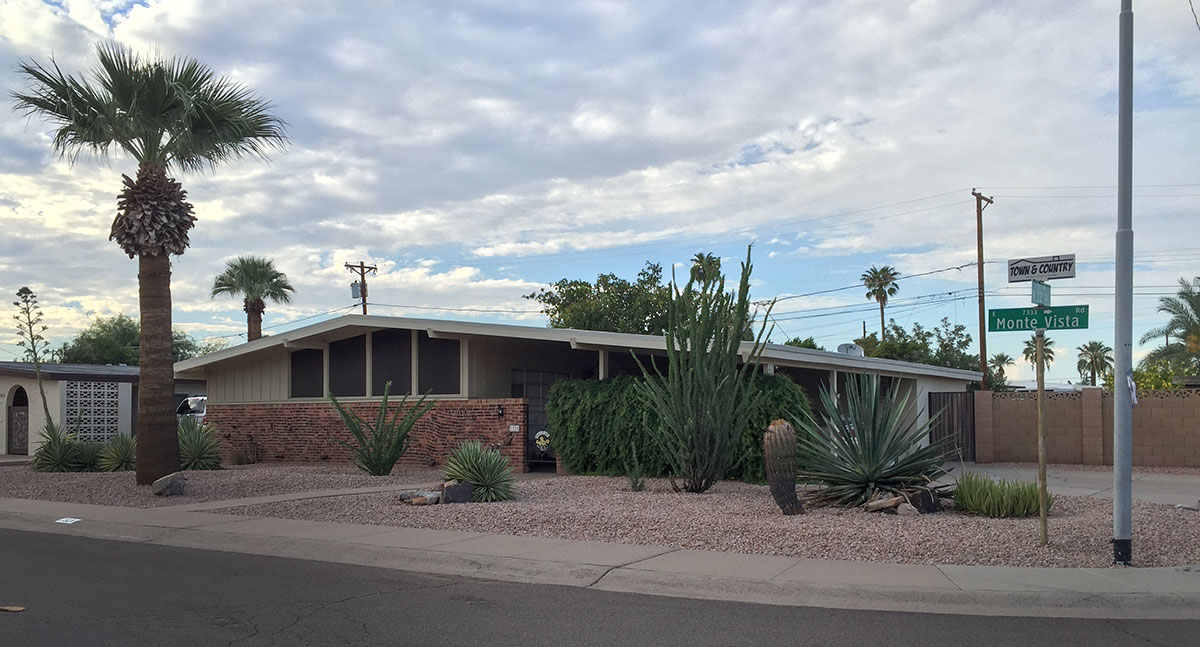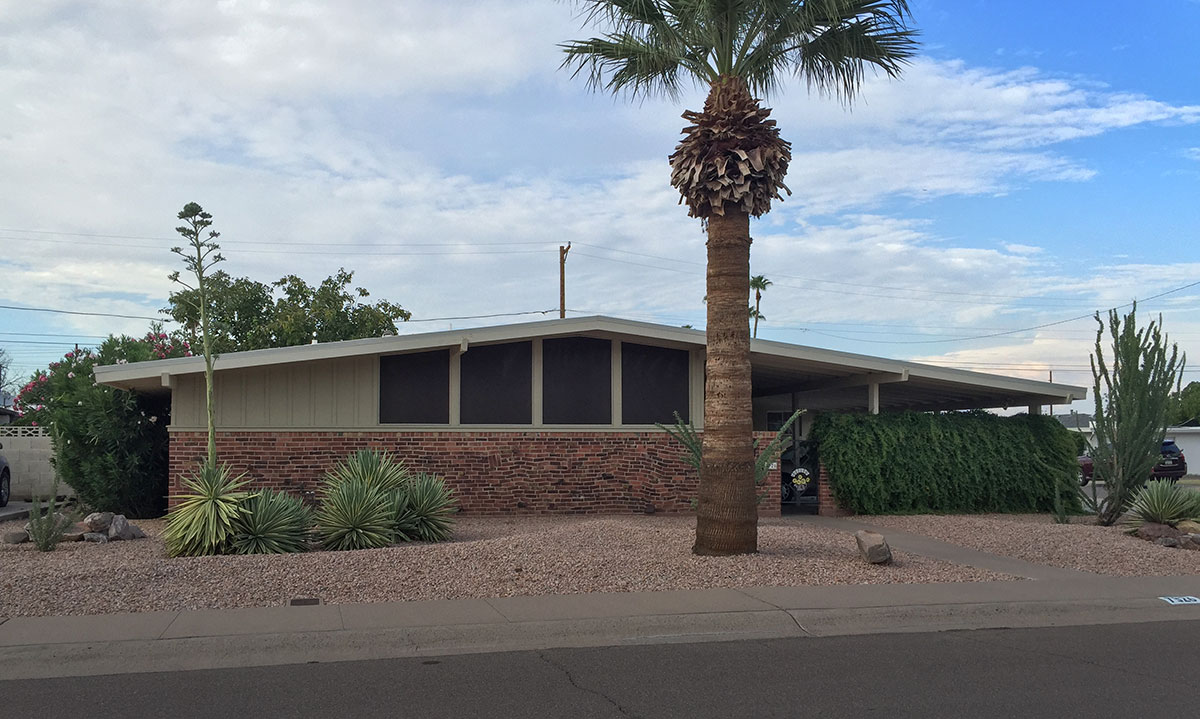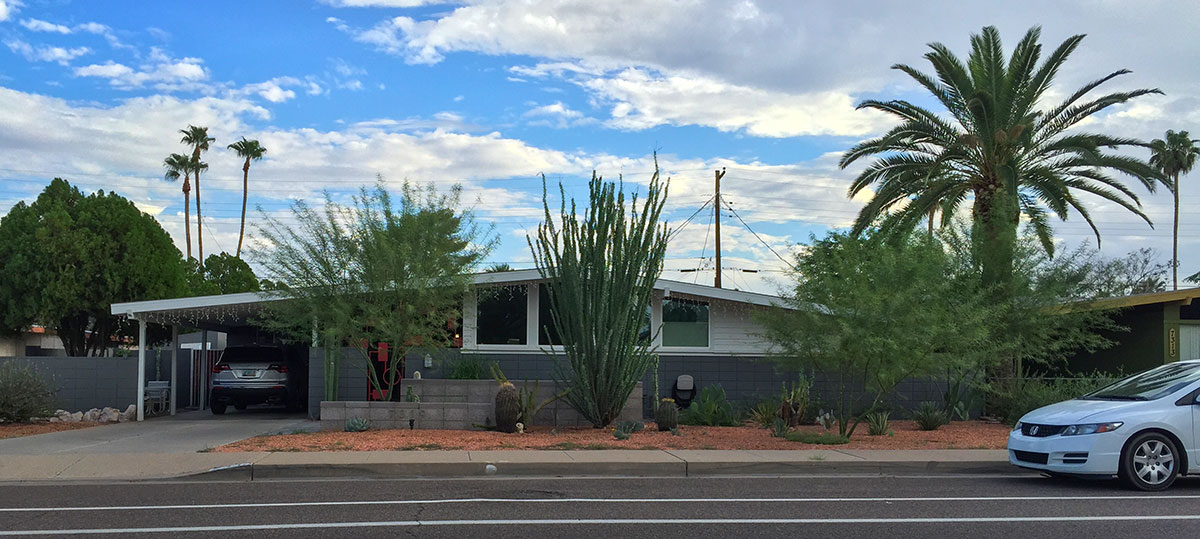 you can download some historic preservation guidelines for Haver homes here.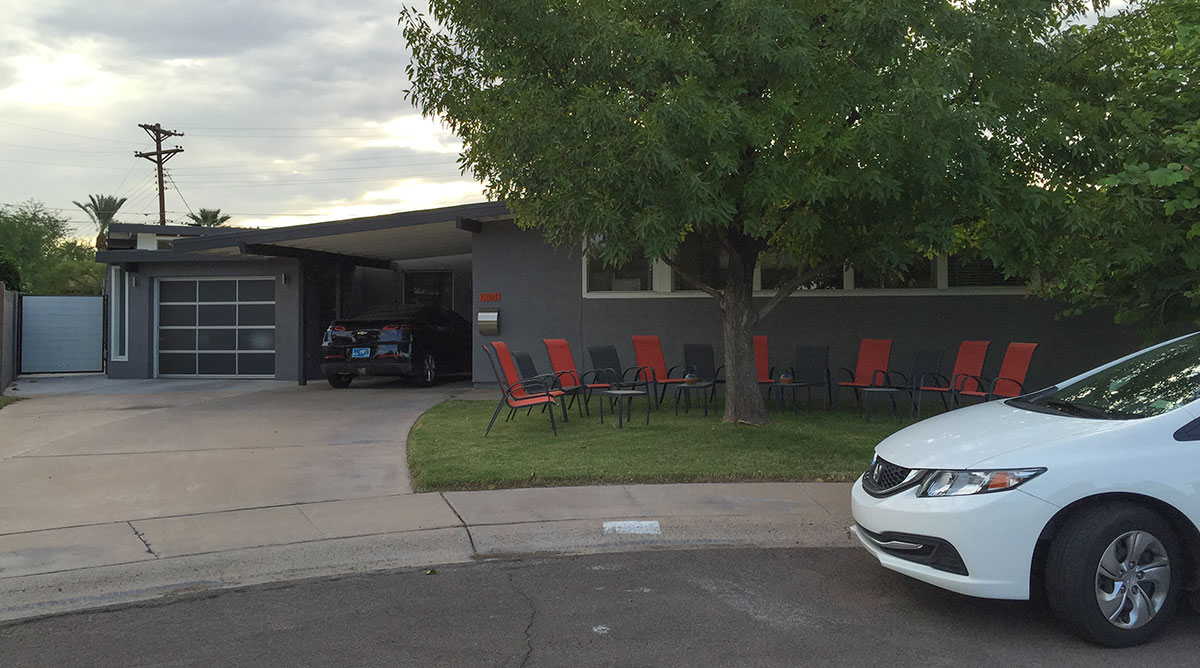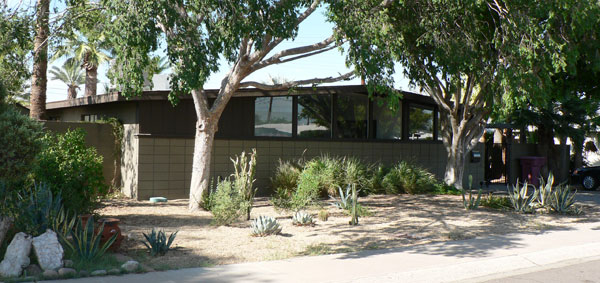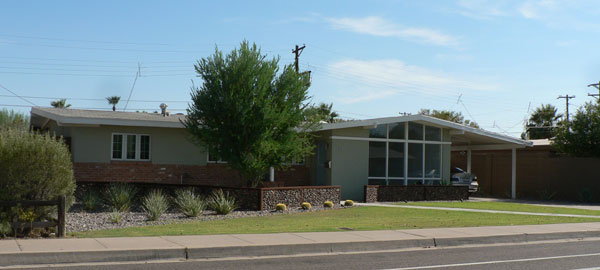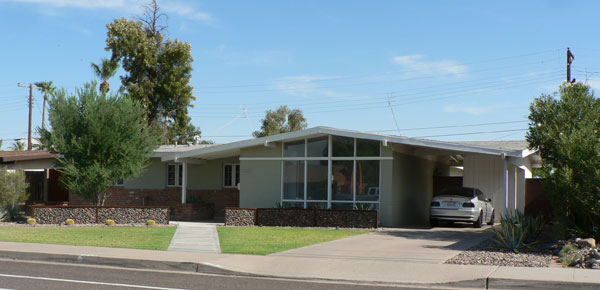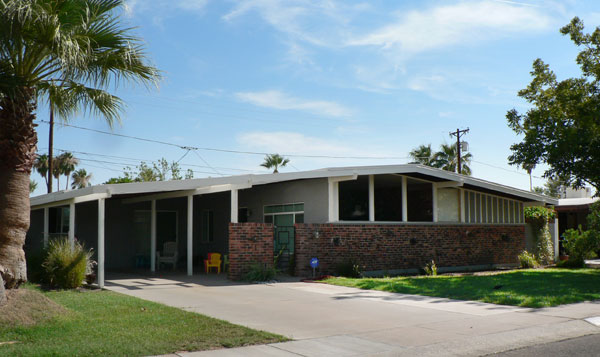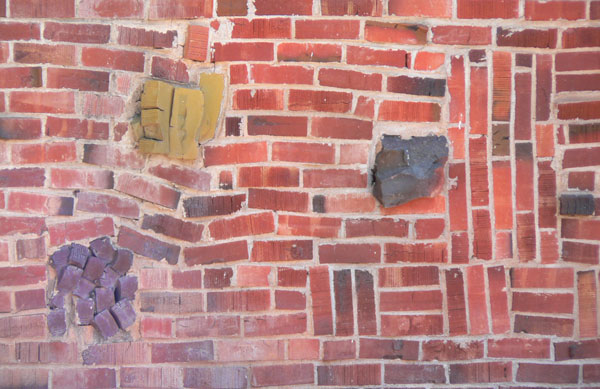 If you're lucky enough to have clinker brick, don't paint it!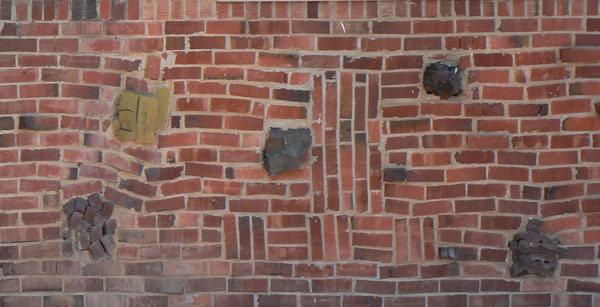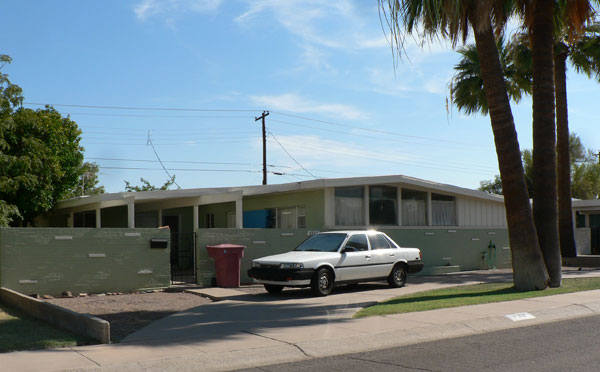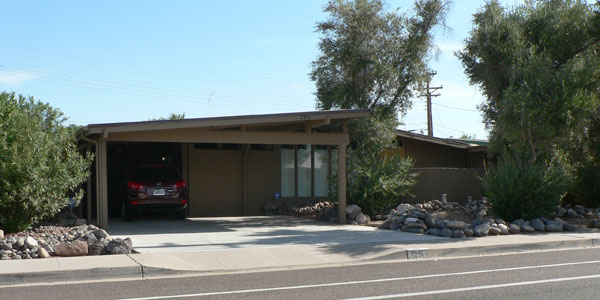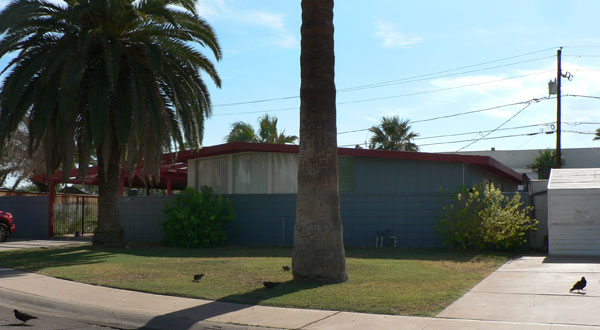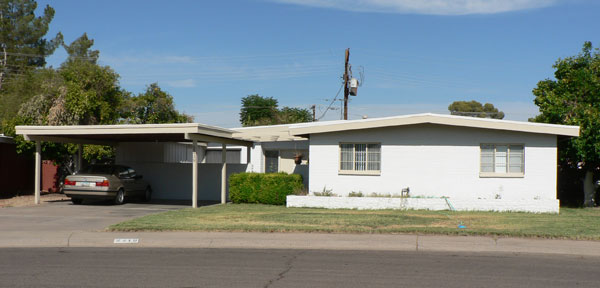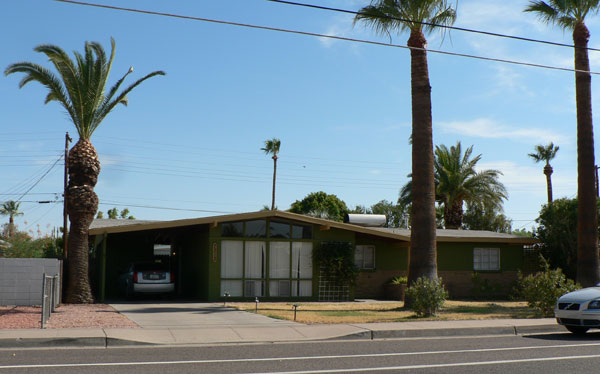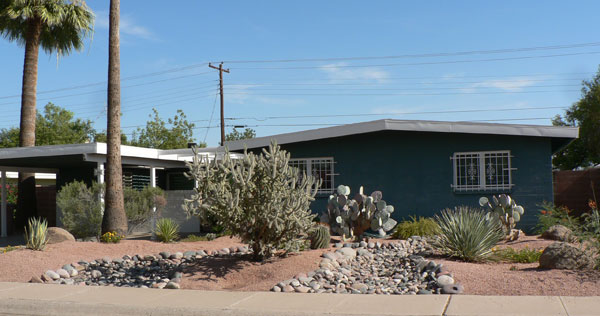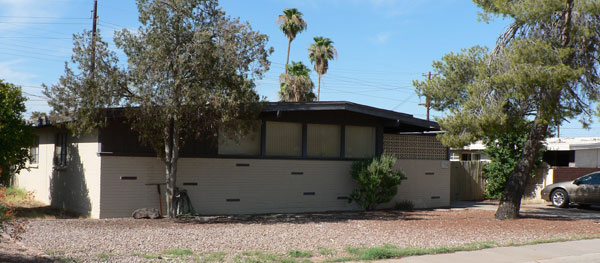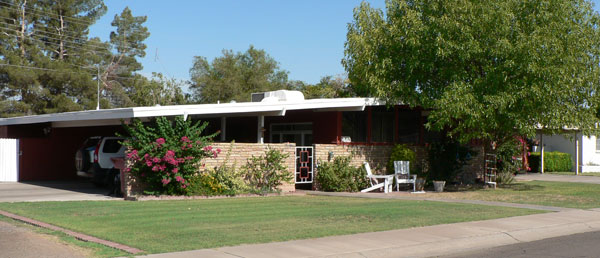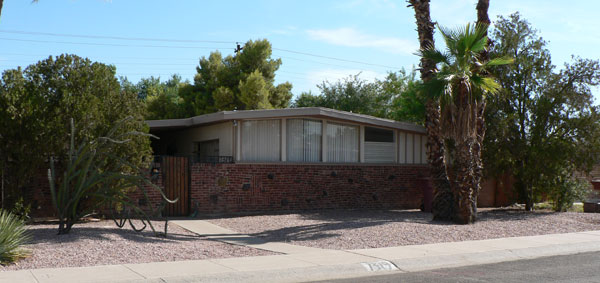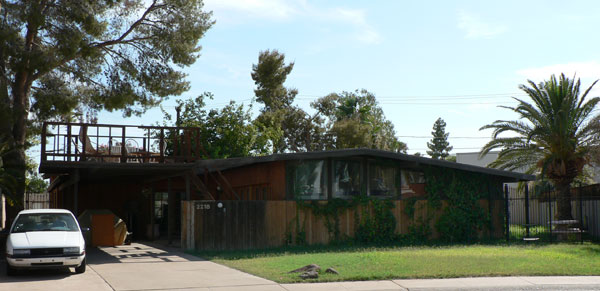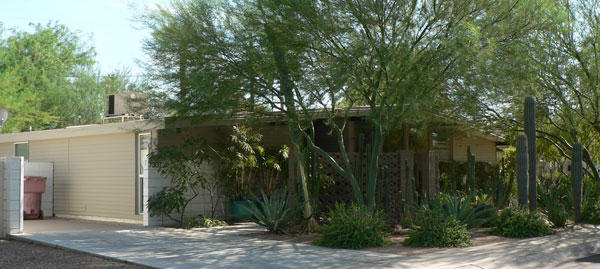 See more of this charming clinker-brick Haver
here
.