What Would Ralph Haver Do? 1959
Architect:
Ralph Haver AIA for Fred Woodward
Remodel:
Philippe Gozlan (2006) and
Kevin Callahan
(2013)
Completion:
85%
Style:
Modern Contemporary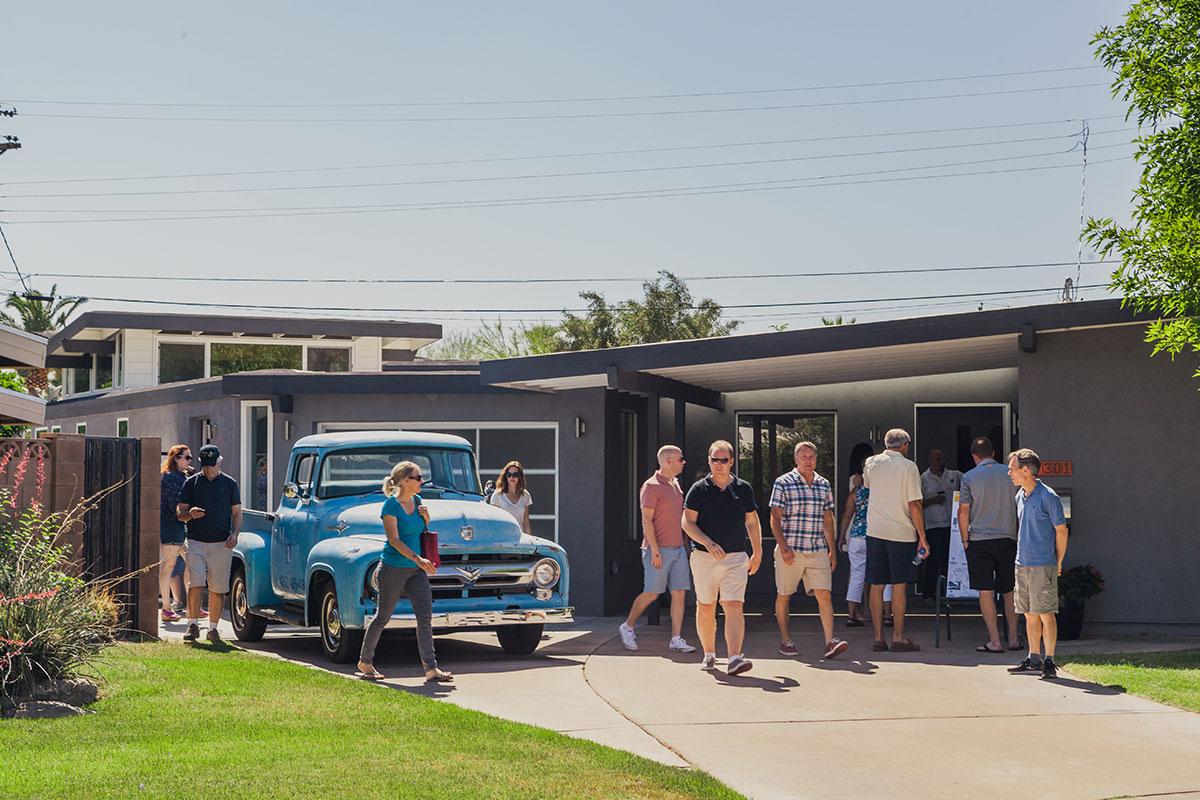 Welcome to the Haverhood! 2006 renovations by previous French Architect/Owner. In 2013 Architect/Owner Kevin Callahan (Callahan Studios Soul Space+361 Experience) asked "What Would Ralph Haver Do?"—not in 1959 but today—when adding a live-work architectural studio and garage?
Studio access via new interior garage with the roof eave line around the studio at the original eave height for a seamless addition respecting the proportion and scale of the original Haver. A central butterfly clerestory roof provides a higher interior ceiling area. A rear taller detached garage has roofline features to blend with the original home. "Palm Springs" resort-like rear yard.