Mayfair Manor
Rancho Drive at 16th Street, South of Bethany Home
One of Ralph Haver's first East Uptown housing developments, Mayfair Manor is a fairly original neighborhood at risk. Two-story additions and teardowns have preservationists and neighbors concerned. The designs are a transitional iteration between the small homes of
Southdale
and the more fully realized homes of
Northwood
and
Starlite Vista
. Concrete masonry unit construction, low-pitched gable roofs, and masonry walls with square voids near entryways are characteristics expressed here first on a mass scale. Narrow clerestory window strips are sometimes seen beneath the eaves. The development dates back to 1950; the massive trees reflect that maturity.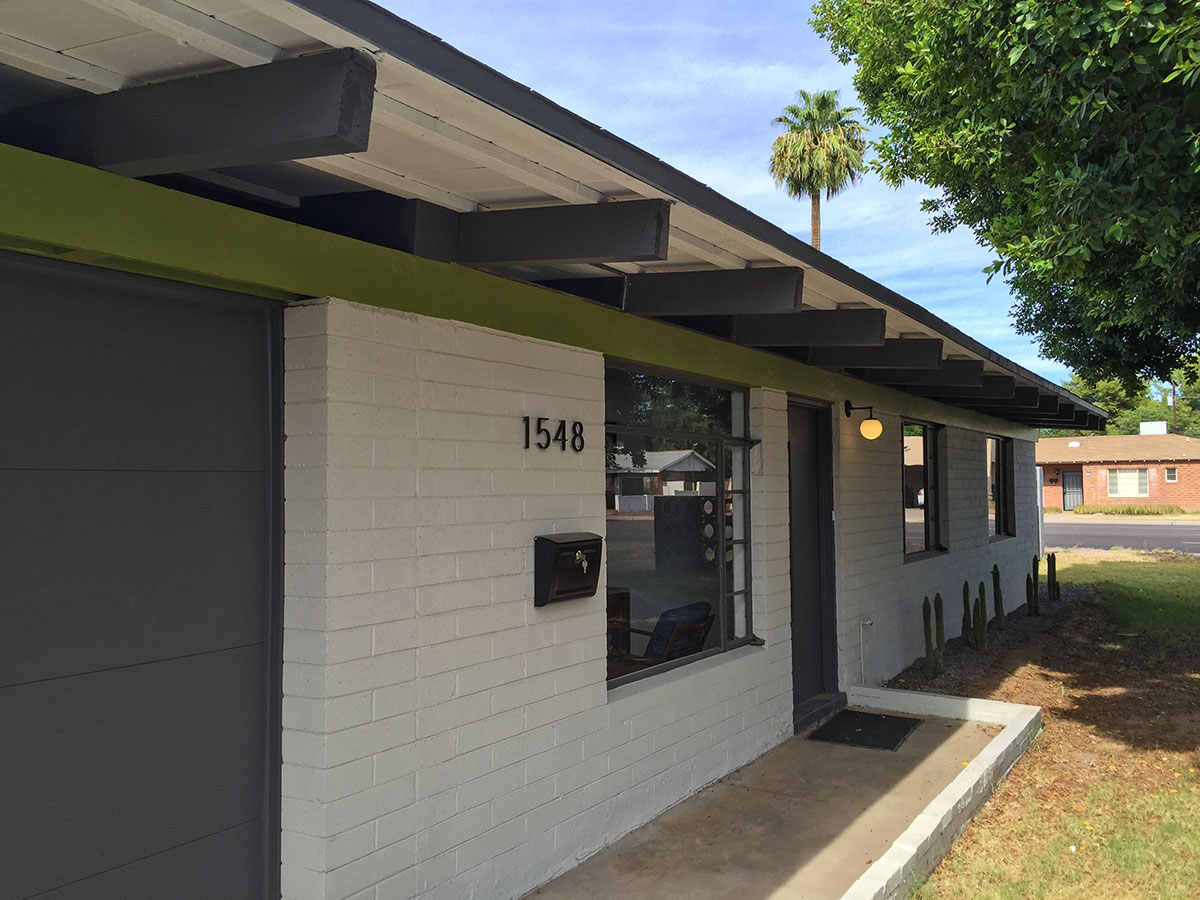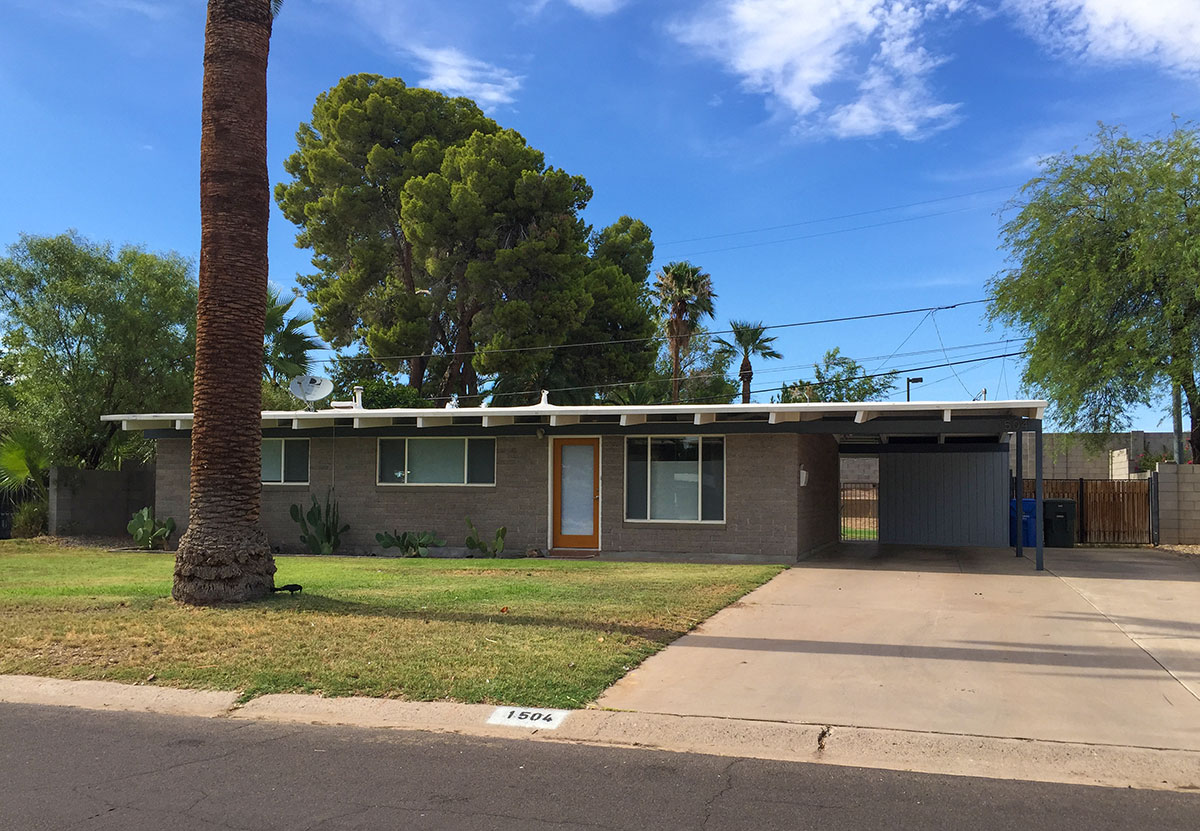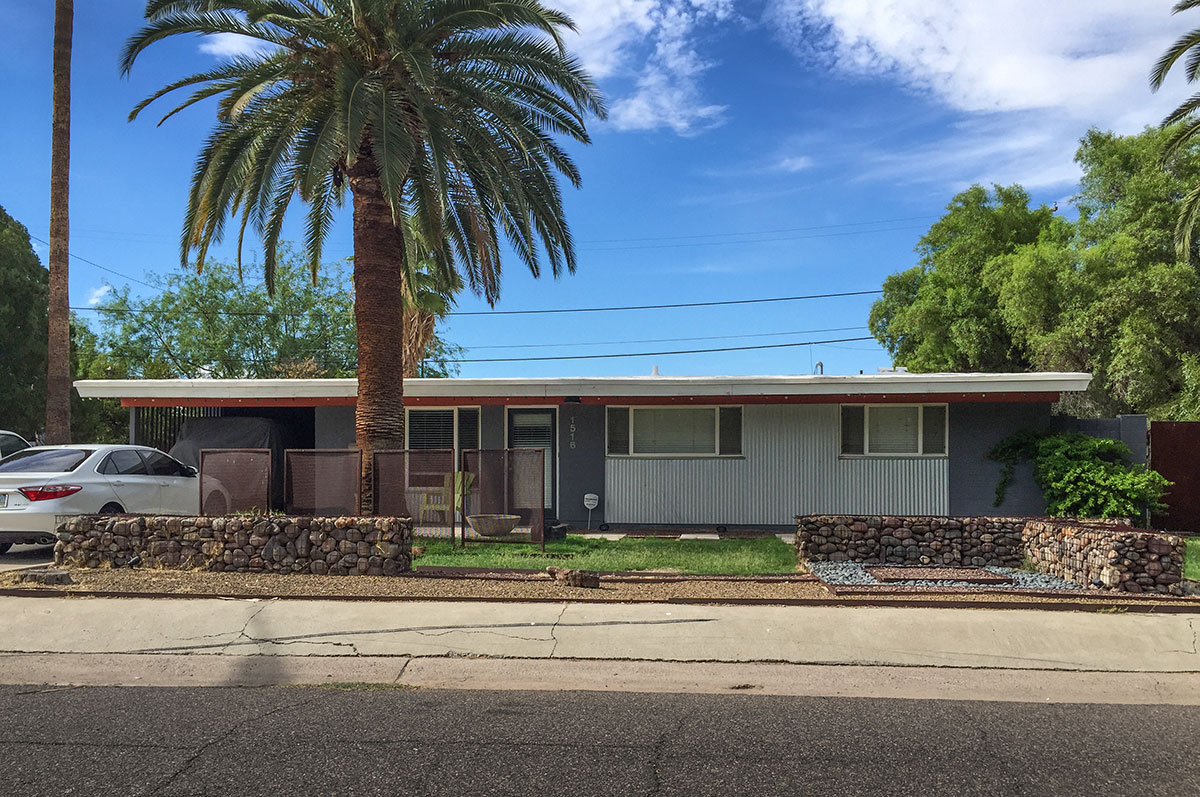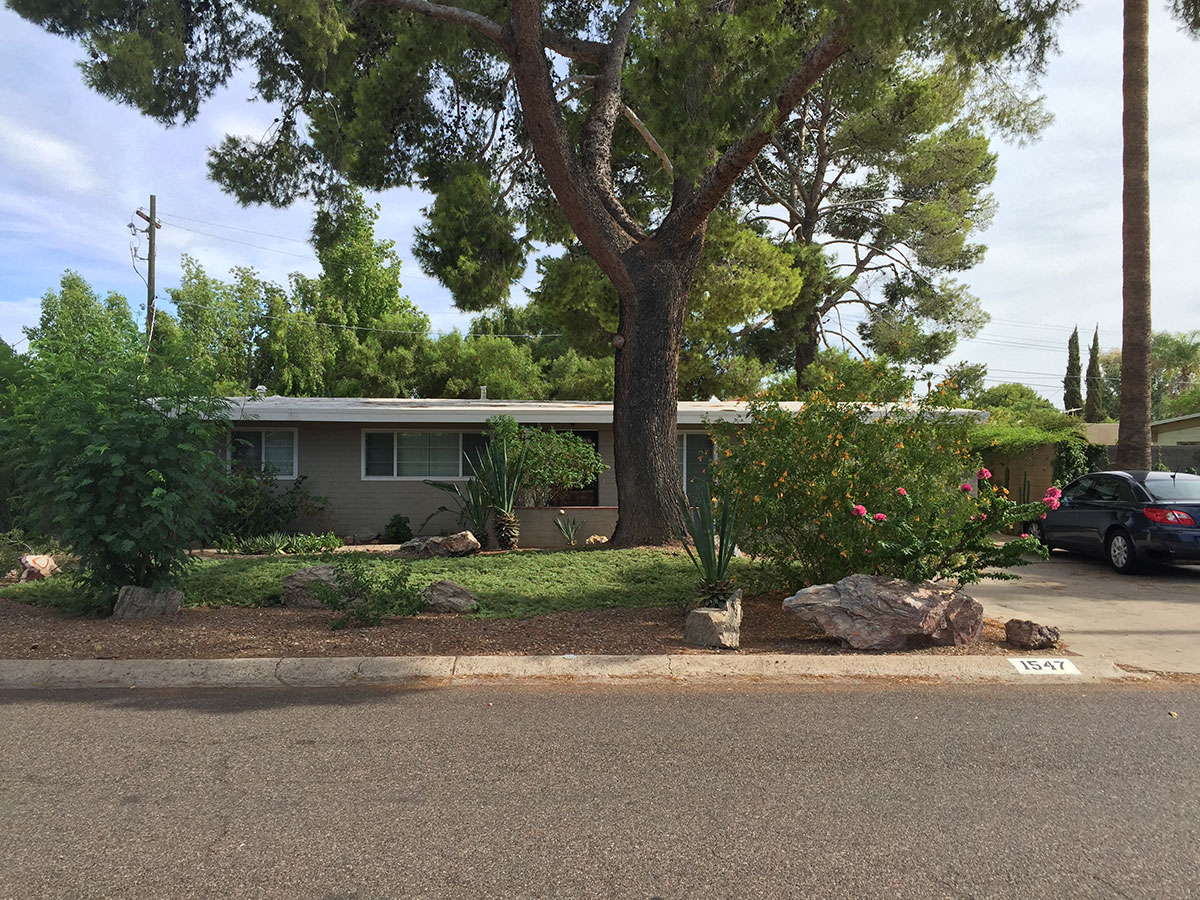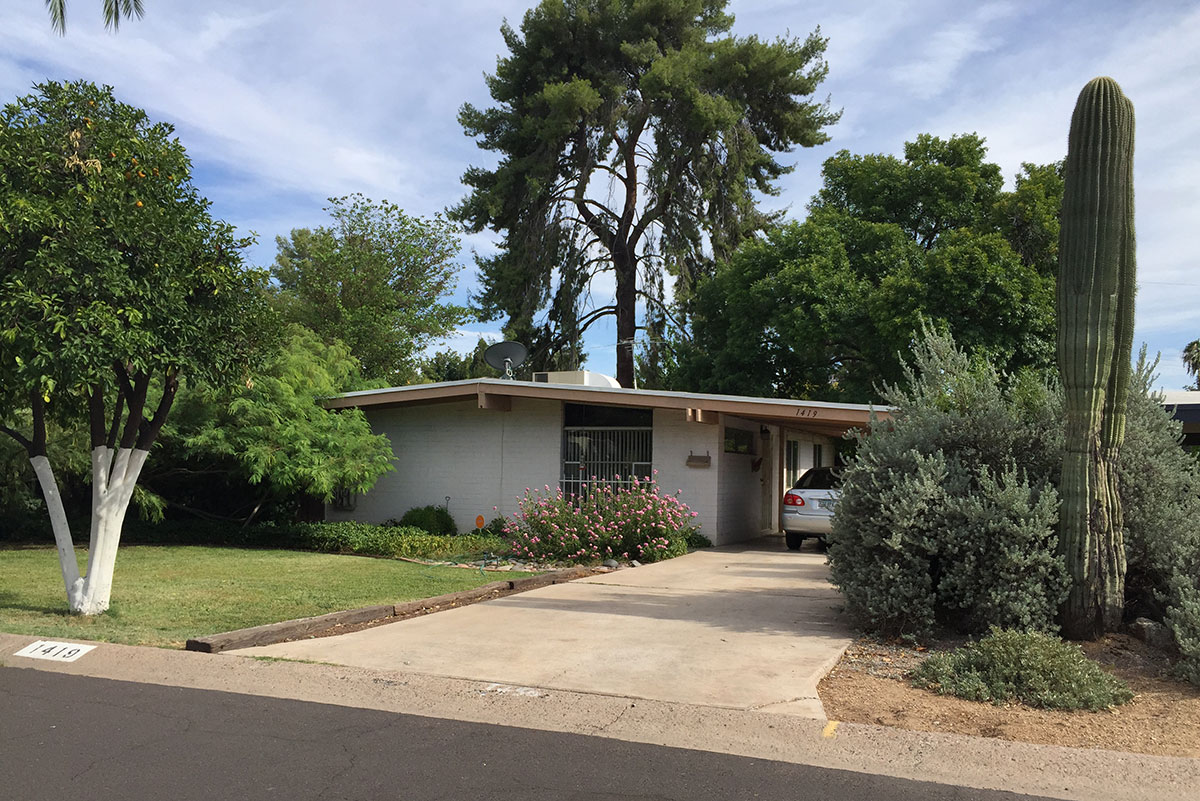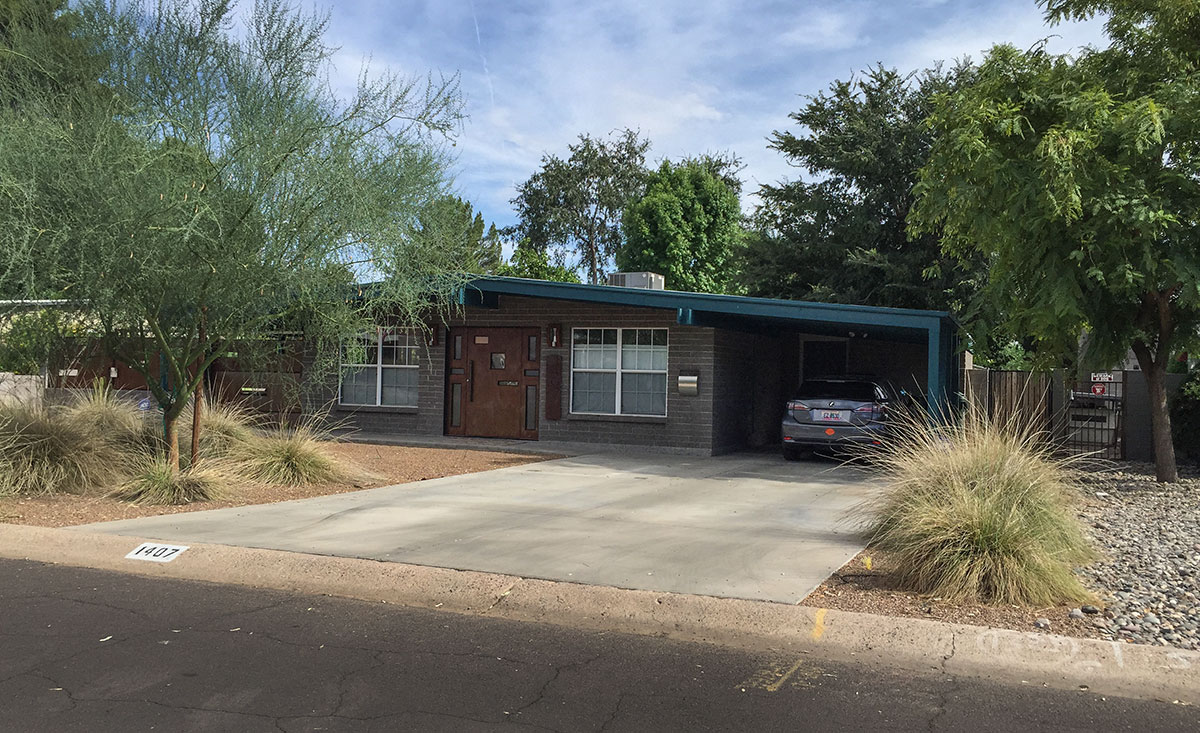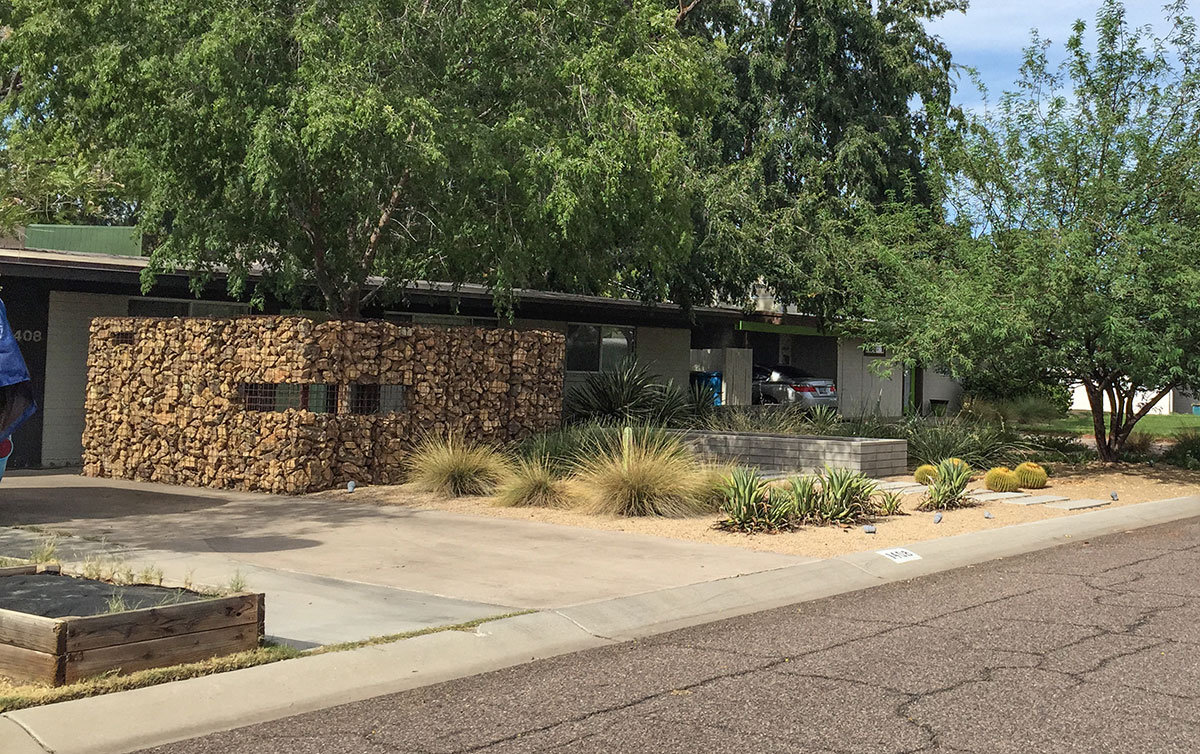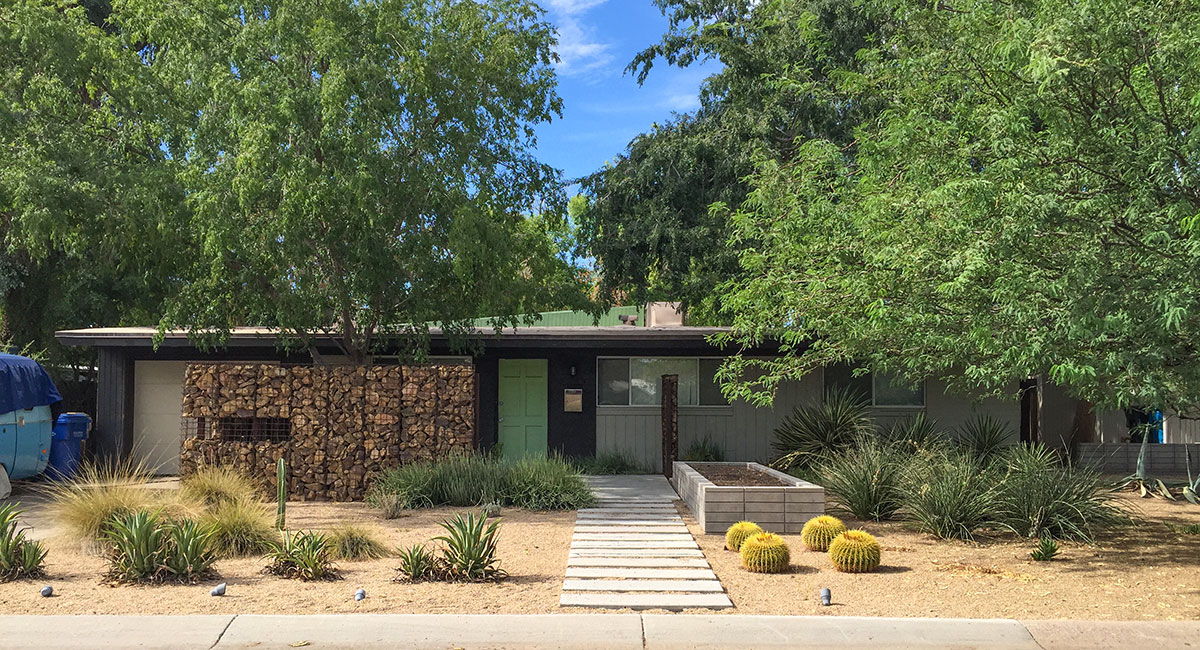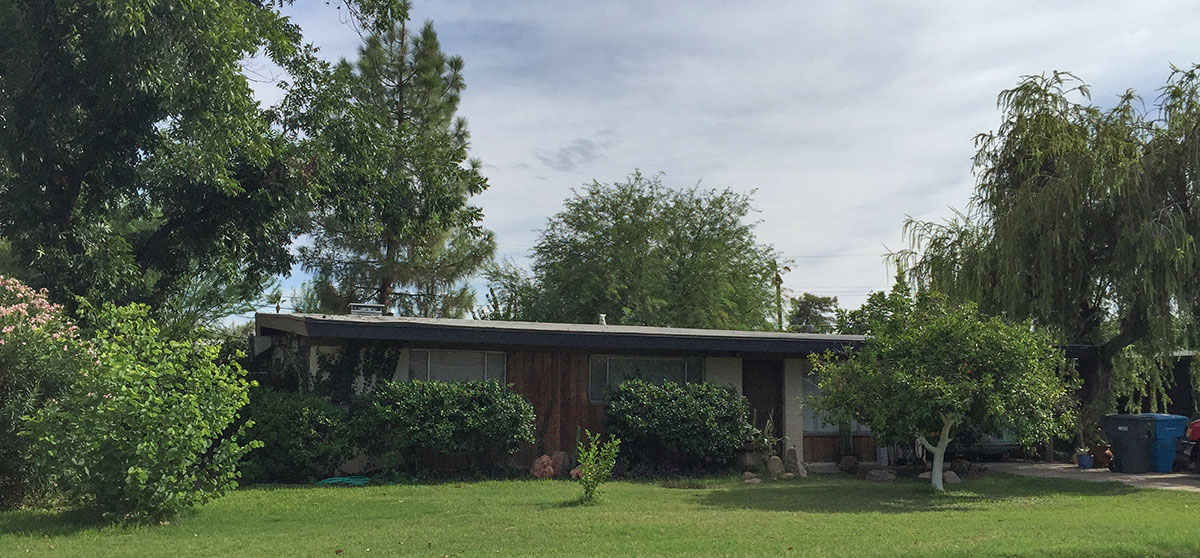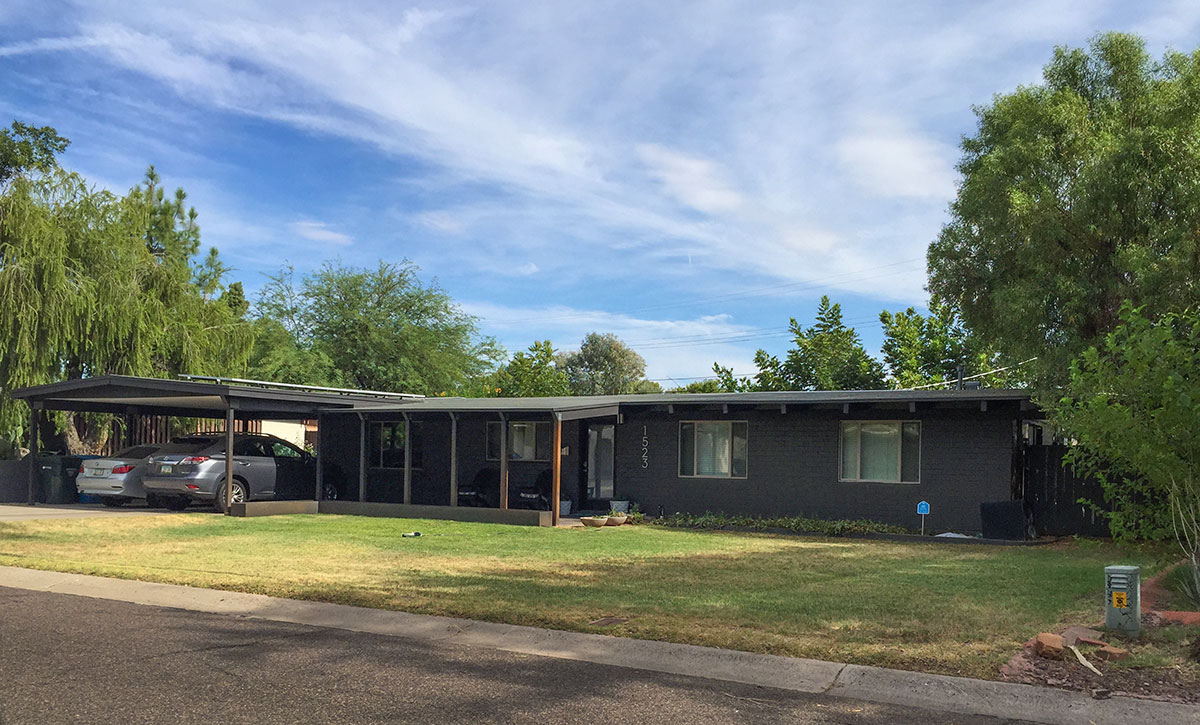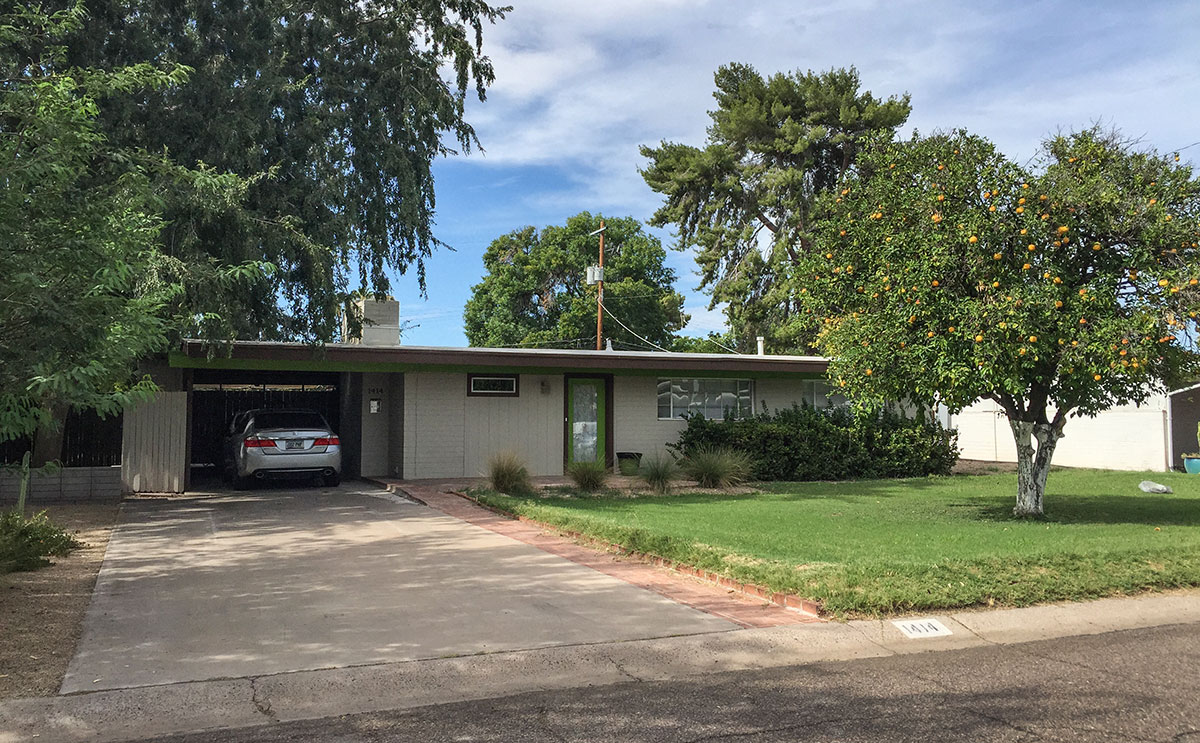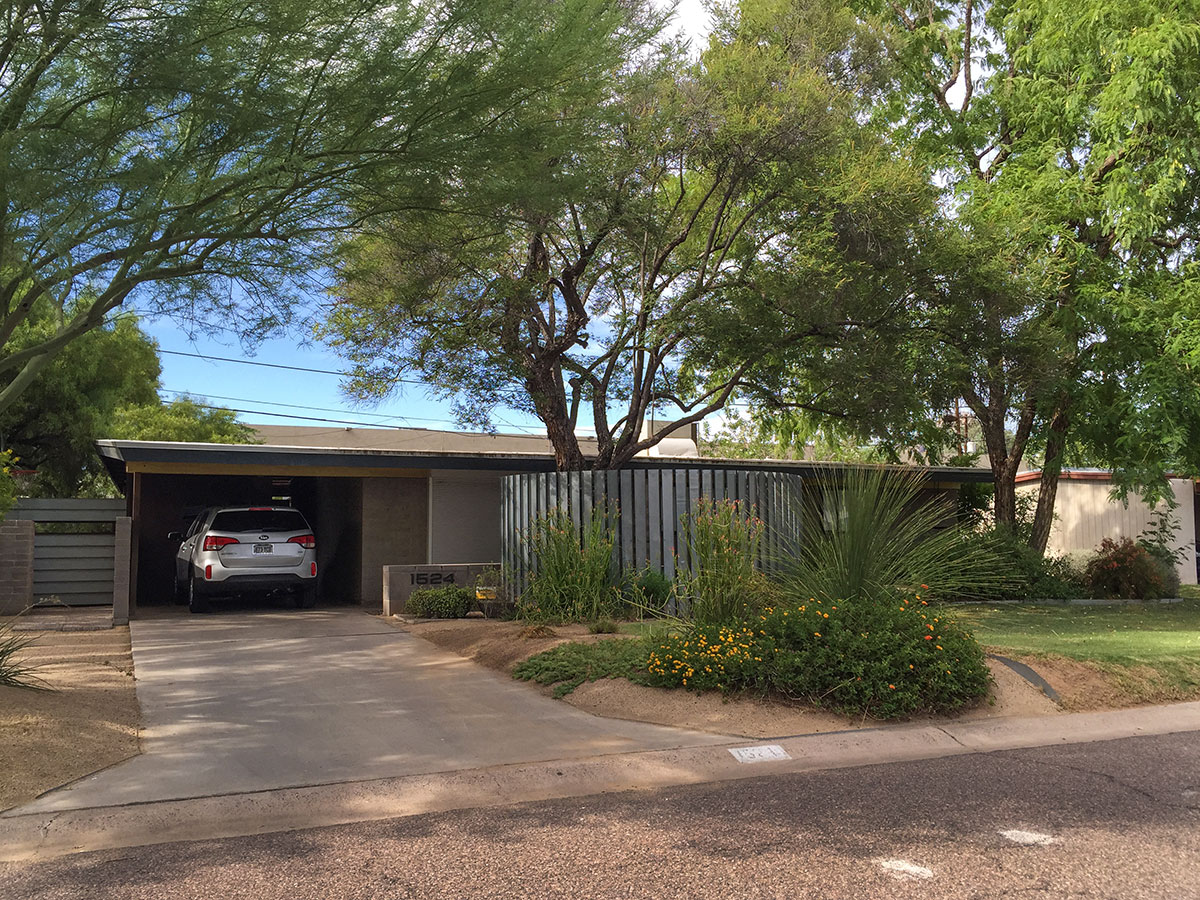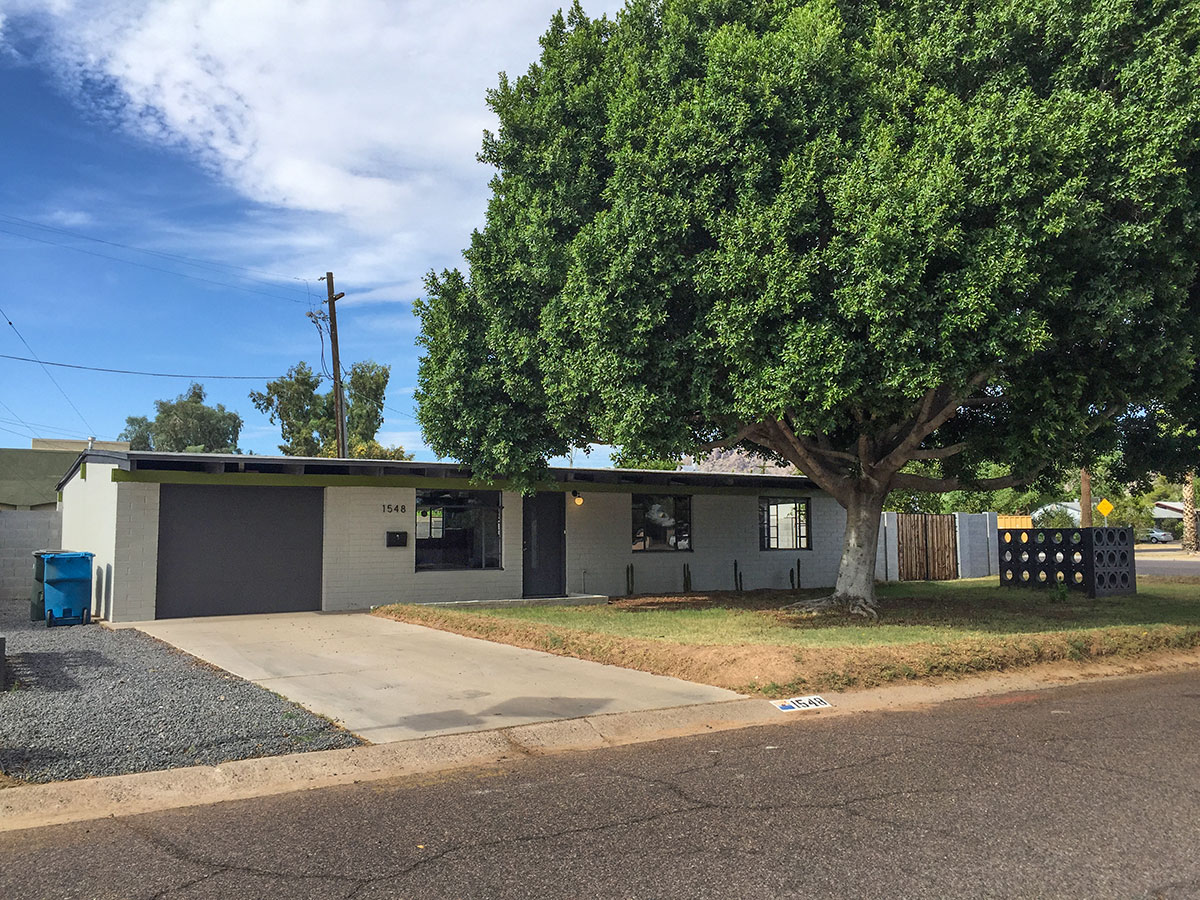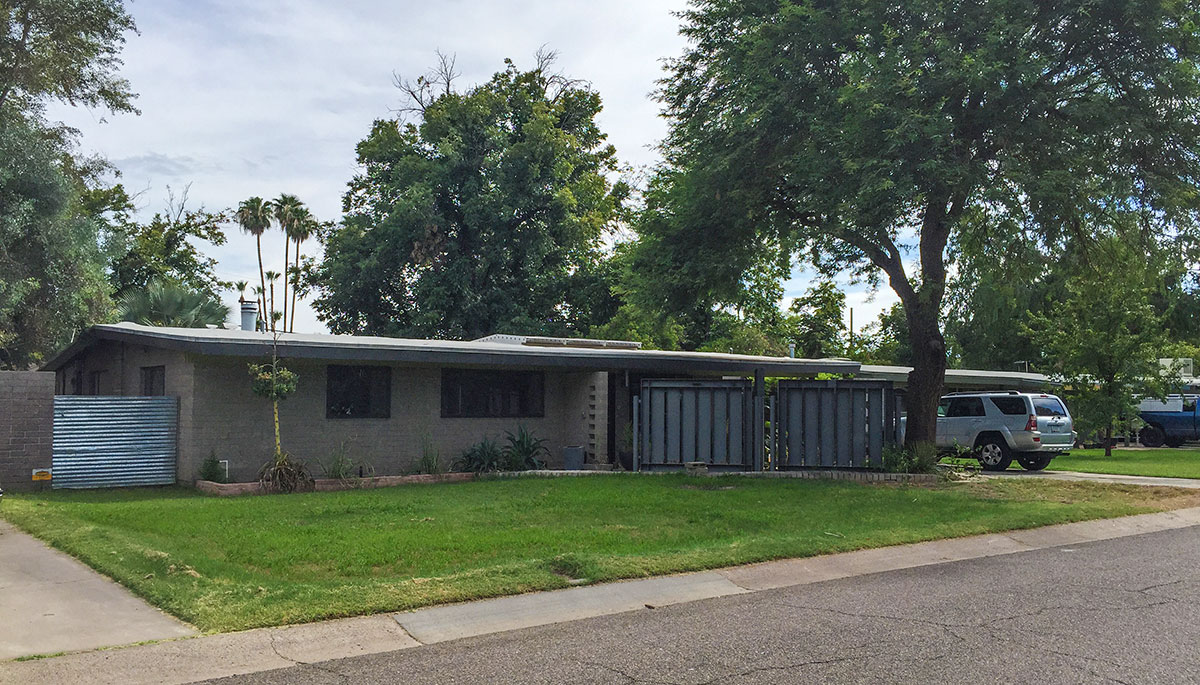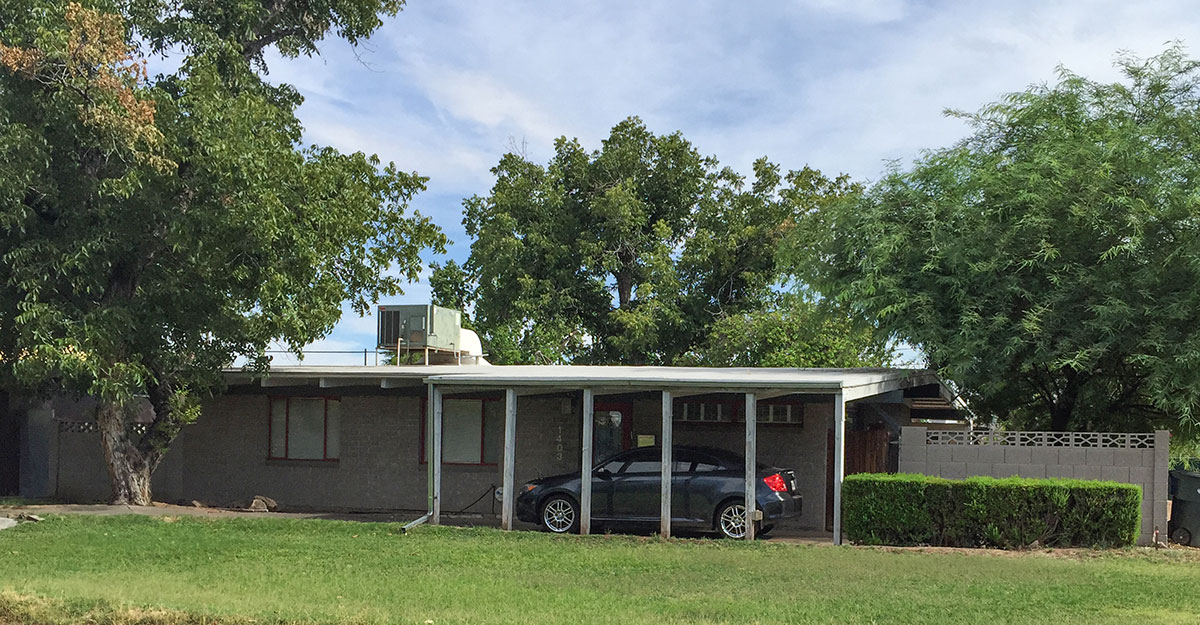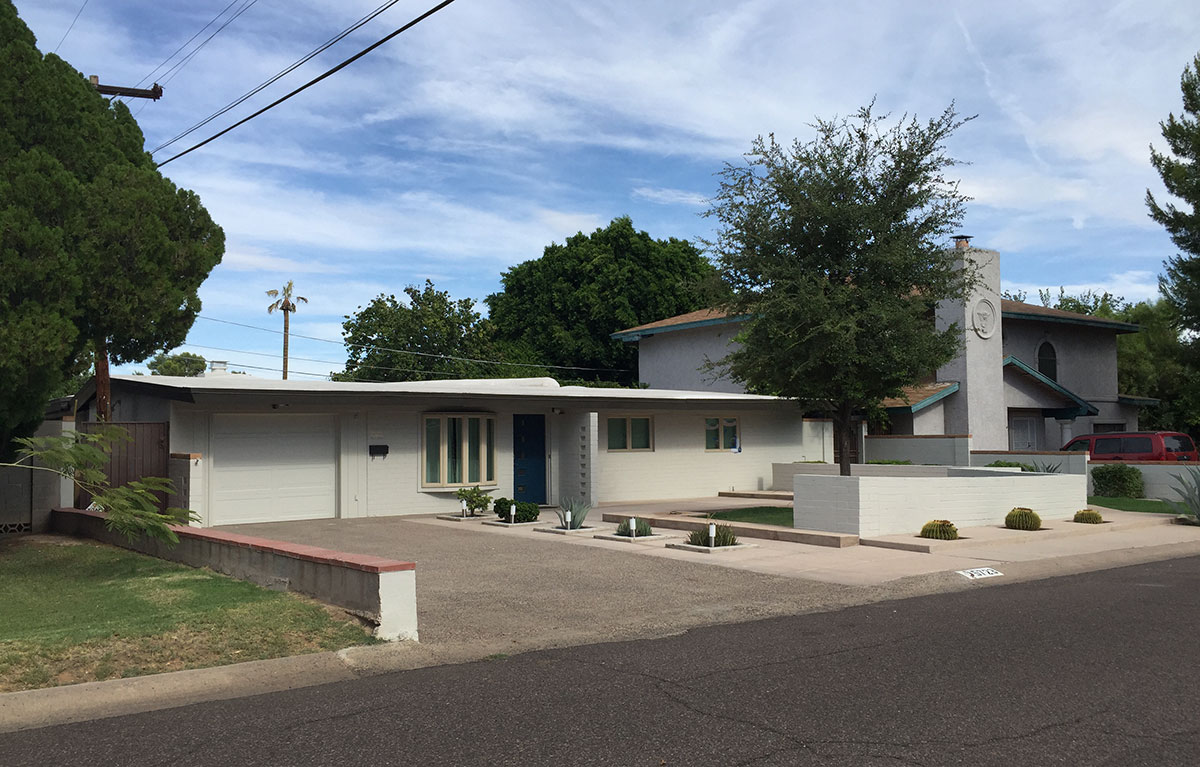 Three homes in the subdivision are two stories tall and two have loft-like additions set back far from the front property line.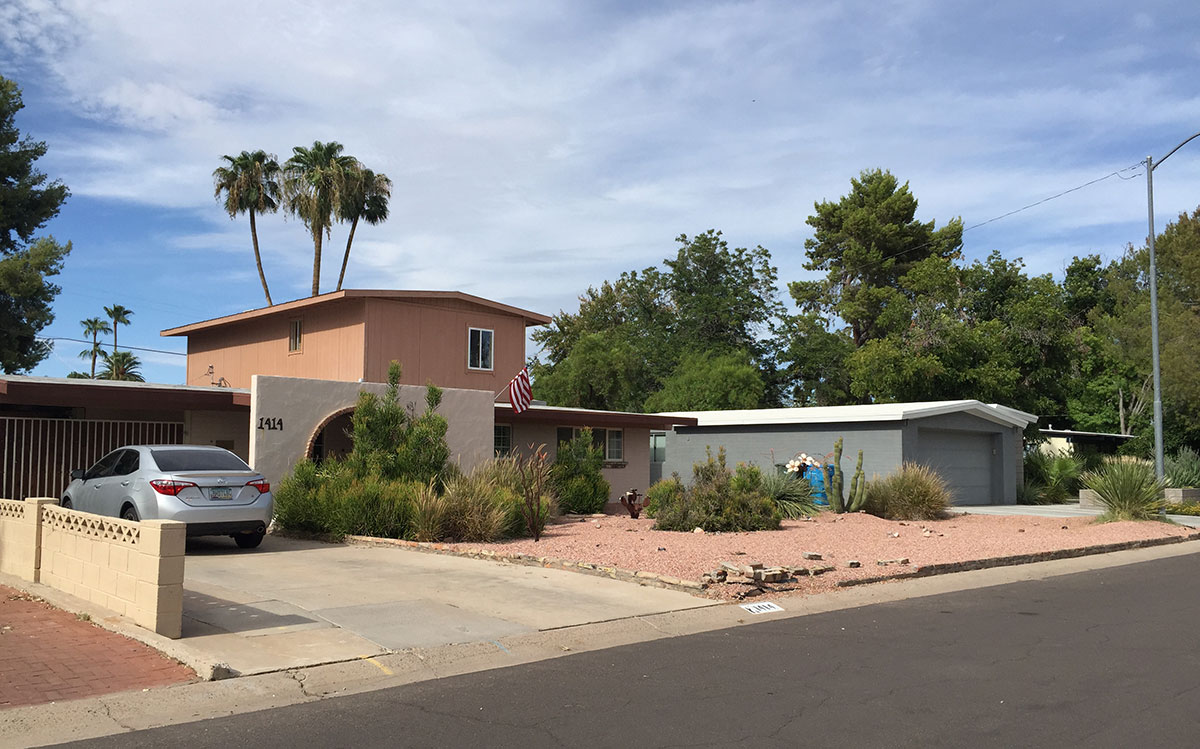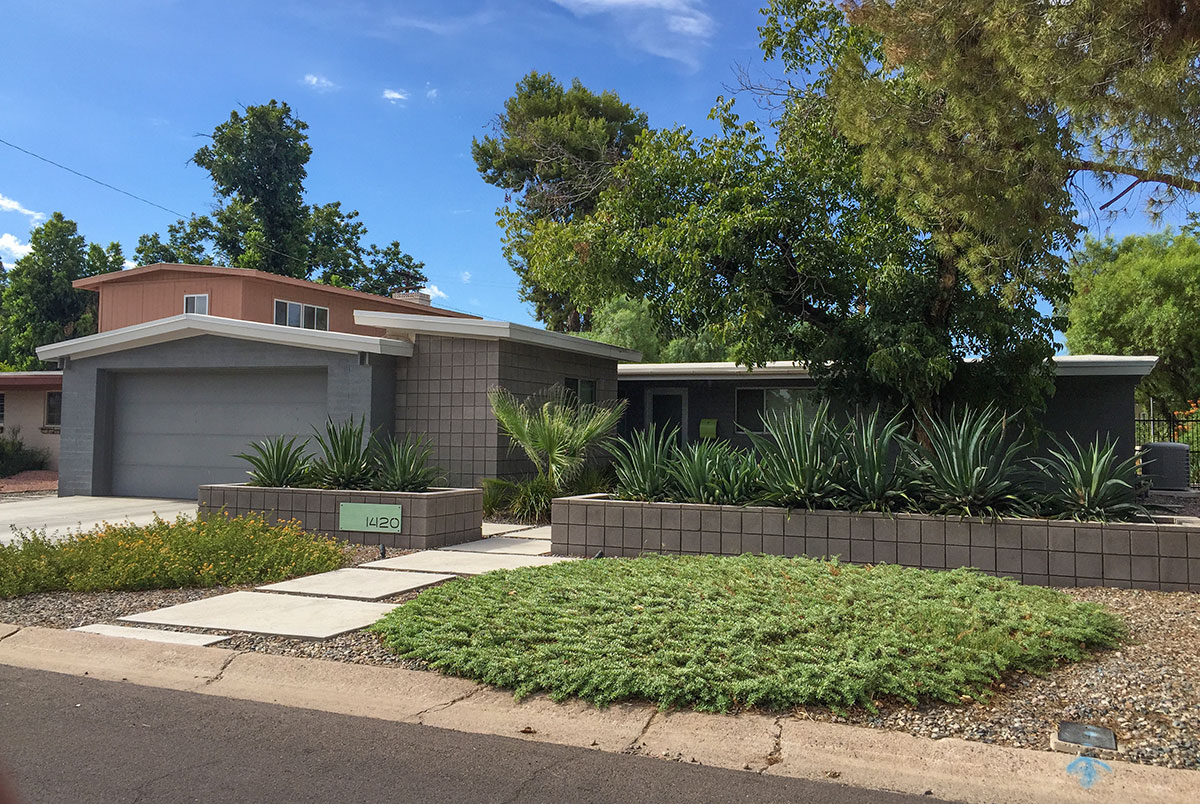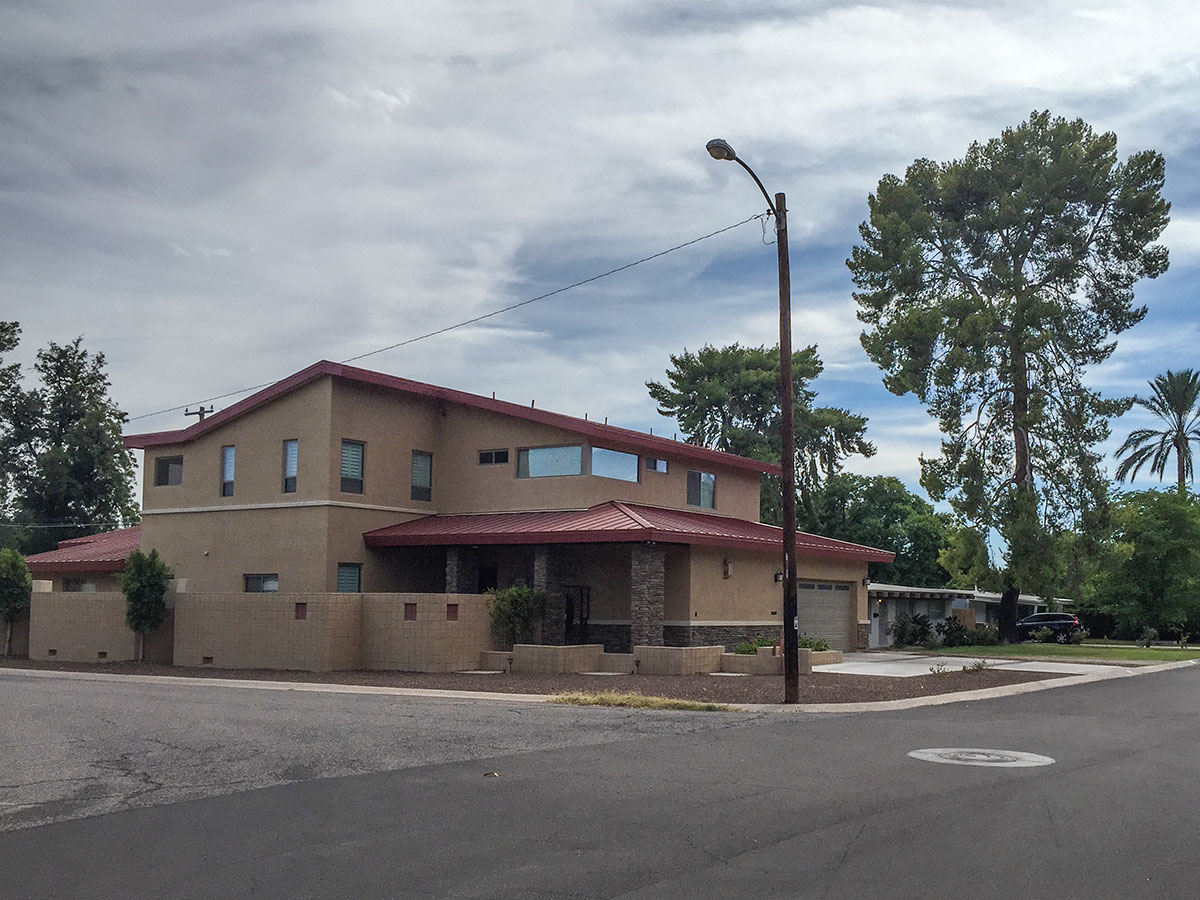 An original home is dwarfed by a new build.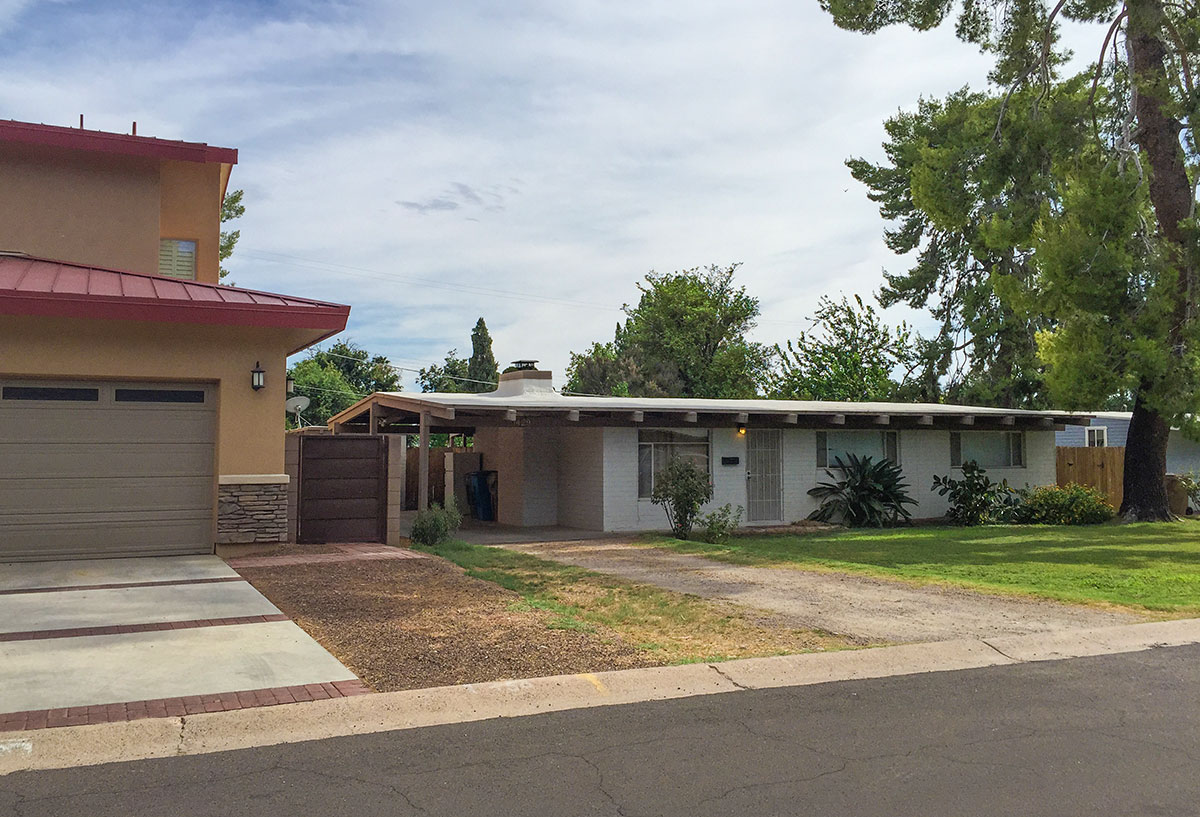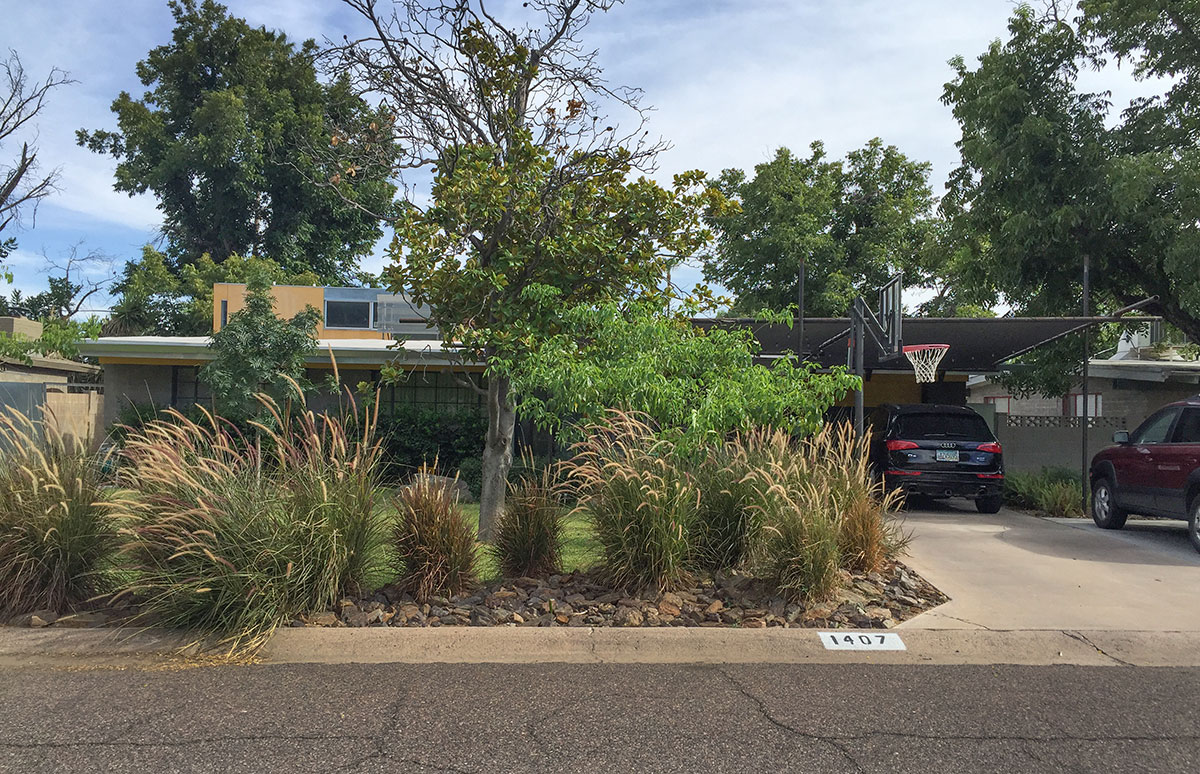 We recommend that future renovators find creative ways to add square footage without adding a second story in order to maintain the low-lying character found in so many Haver tract neighborhoods, and to shift any new height toward the rear of the property so the original gable is seen first, then a second roof beyond as shown above and below.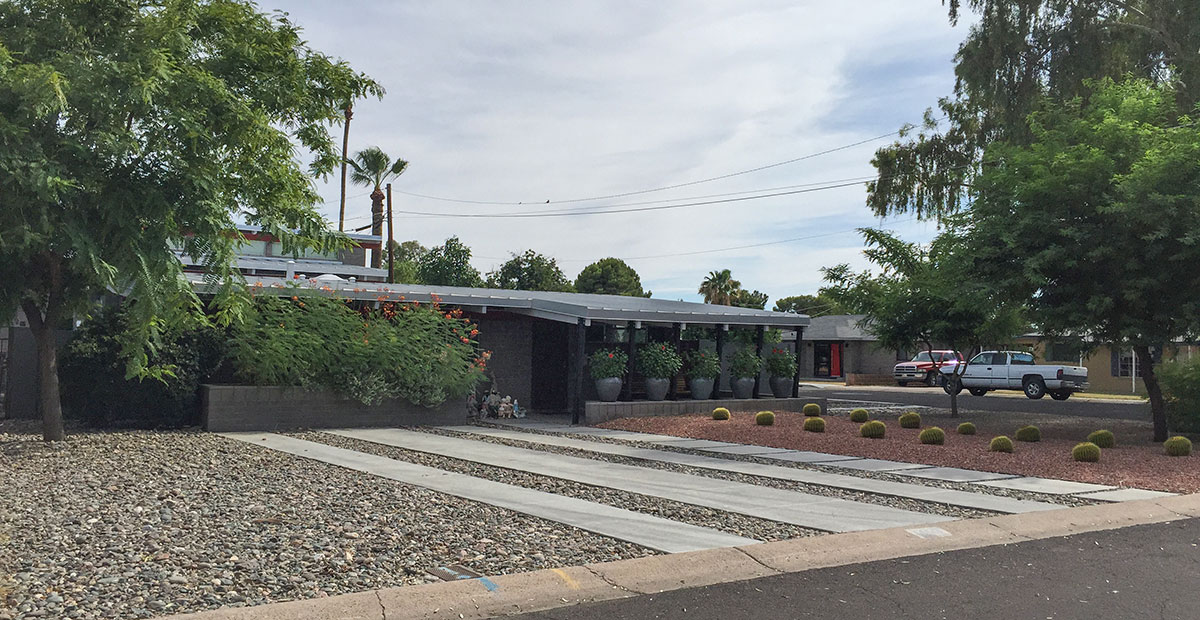 View more of the Covington Studio and Residence or
buy it!