Southdale
13th and Southern
"Modern style homes with wide overhangs and large windows at 13th Place & Southern Avenue by Mason Contractors. Houses in groups of nine on cul-de-sac streets. Architect Ralph Haver strove in the design of the homes to solve the problem of maximum liveability and comfort at a reasonable price." -
Arizona Times April 24, 1948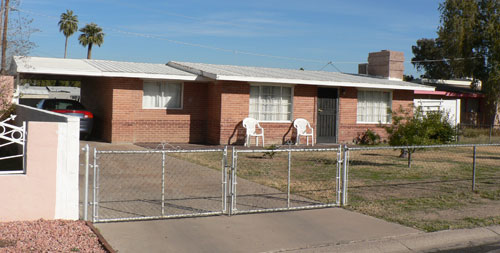 After succeeding with selling Hixson Homes, Haver's brother Robert purchased a plot of land in South Phoenix which would become the first known Ralph Haver planned subdivision, Southdale. Four clusters of nine homes encircle a series of cul-de-sacs, providing modest yet modern homes for GIs returning to Phoenix. The Arizona Times reported that Haver
"strove in the design of the homes to solve the problem of maximum livability and comfort at a reasonable price."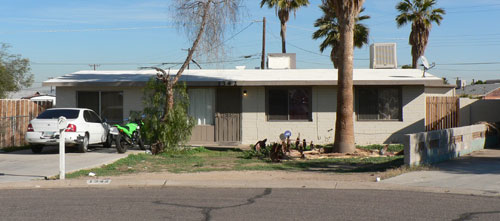 Overhangs were wide and windows were in large paned configurations, often positioned immediately next to the front door. Homes were red brick with simple gable roof; most measured about 900 square feet. An Easter Egg is to be found in the street names; Burgess Lane references Ralph Haver's middle name.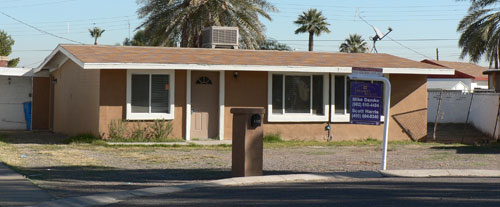 These modest homes from 1947 appear to be largely intact through benign neglect and serve a crucial need for lower-income housing, but a few have been "improved" with stucco and molding around window openings. Home values plummeted during the economic downturn of 2010. Deeds sold by Robert Haver's company Mason Contractors in 1948 records two homes priced at $5,800 and $6750.