The Madole-Sedona West Studio and Residence
Former home of Howard Madole in Sedona, Arizona circa 1963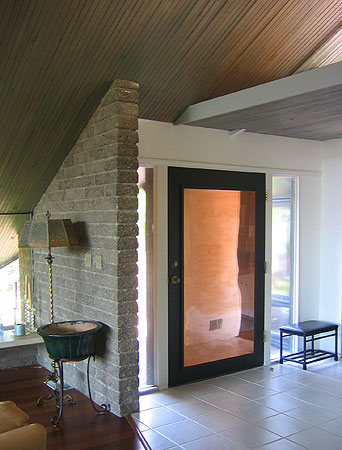 Bricks penetrate from the entryway into the great room, where the door has been paneled in a solid sheet of copper. Clear contrasts of materials lift the eye skyward to the impressive A-frame ceiling.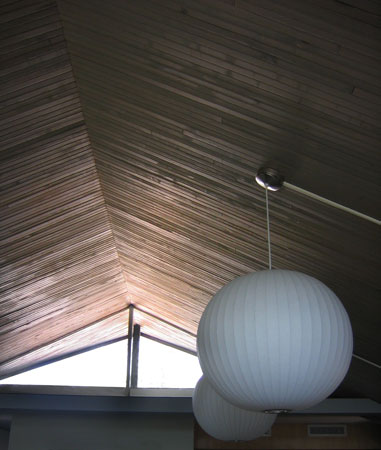 The ceiling is faced with local 2 X 4 lumber from Flagstaff, and is lightly washed with a desaturated gray-green paint that neutralizes the natural red of the wood. The end result is a semi-gloss finish that lets other colors in the home sing.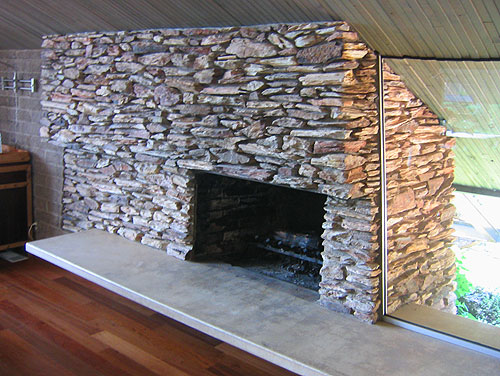 Another indoor / outdoor intersection. The 45% angle is a feature and return we'll see later in the ARA Building in Phoenix.
Exterior
|
Interior
|
Garden
|
Materials