A Restored Howard Madole Home on Apache Drive in Sedona, 2009
Photography by Nancy Bartell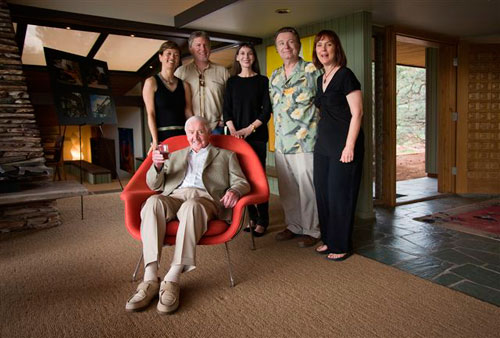 Several Madole homeowners gathered to honor Howard Madole's contribution to Sedona design history in this open house event organized by the Sedona Historic Preservation Commission. View video of Mr. Madole on this day.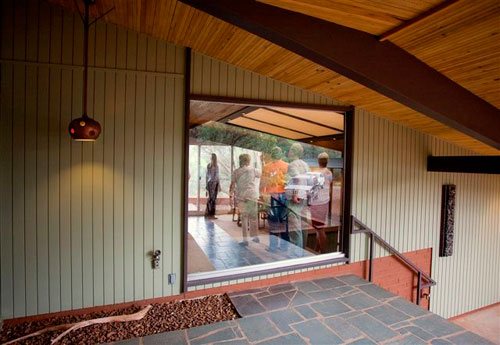 Marie Tartar and Steve Eilenberg stripped away years of paint and well-meaning modifications to return this home to its former glory. Look for the upcoming article in Atomic Ranch!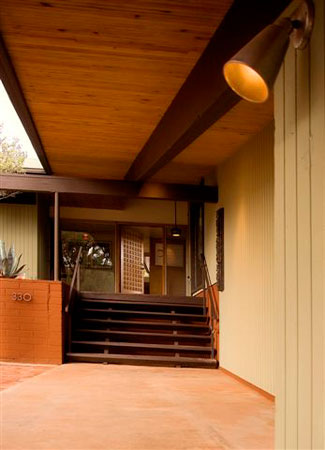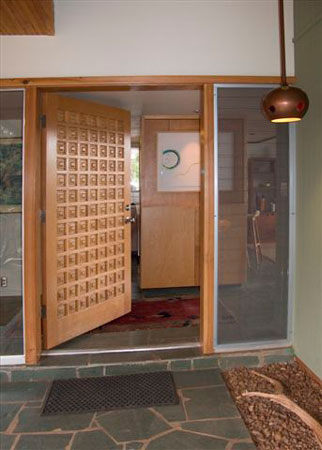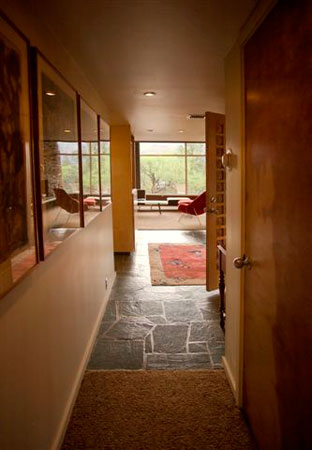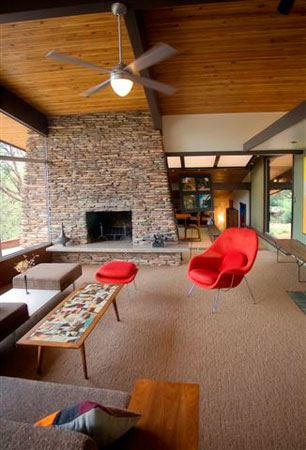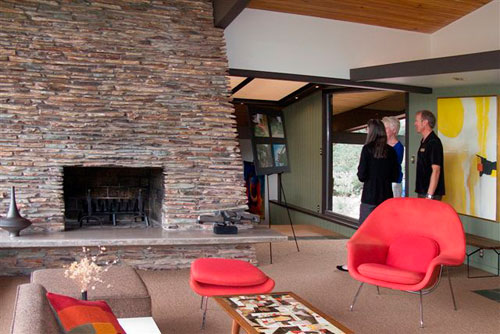 Compare to how the hearth looked in 2007!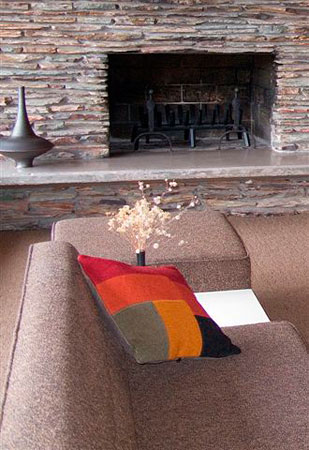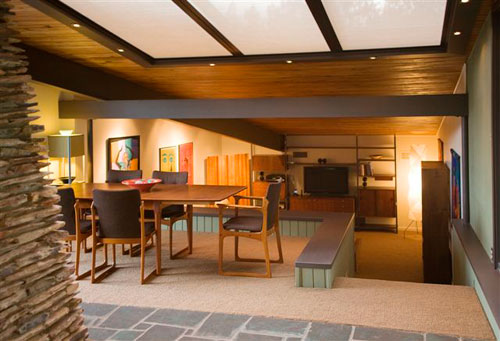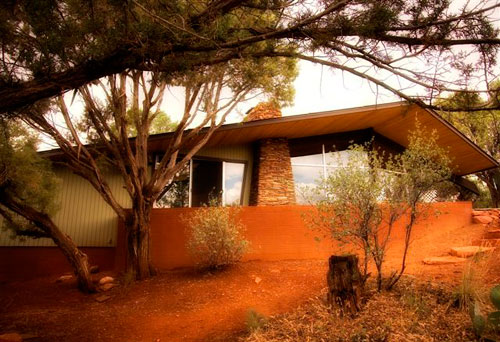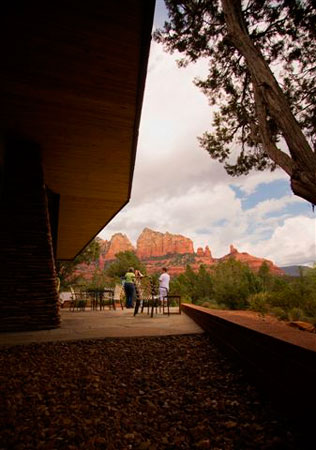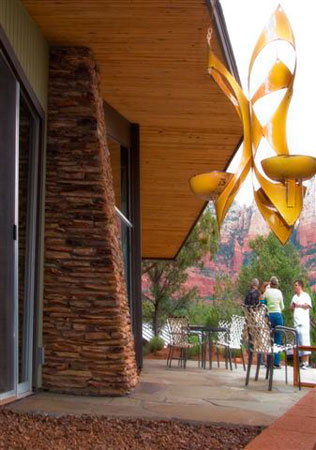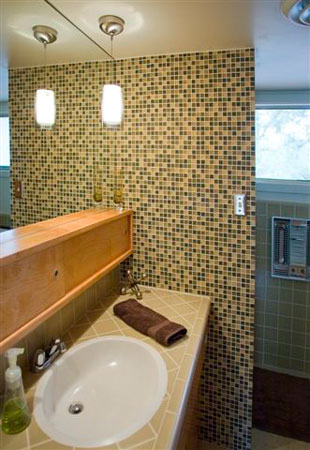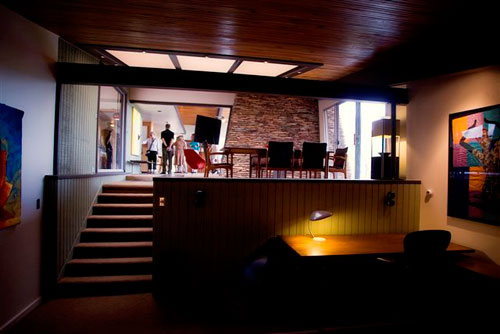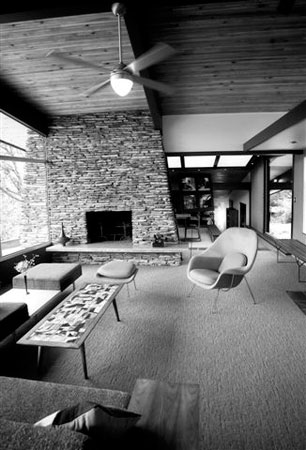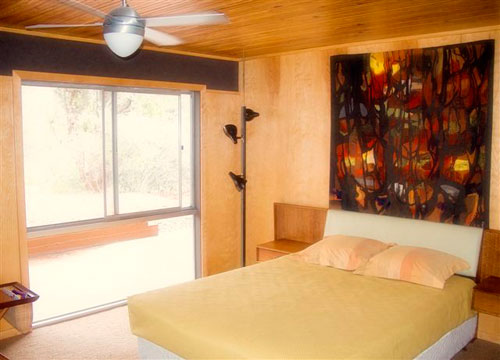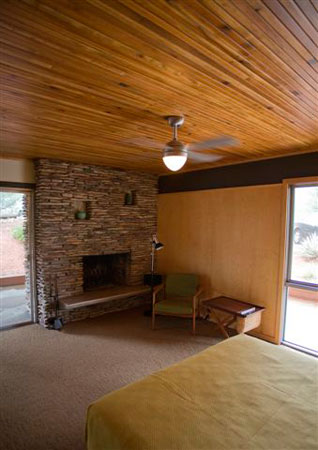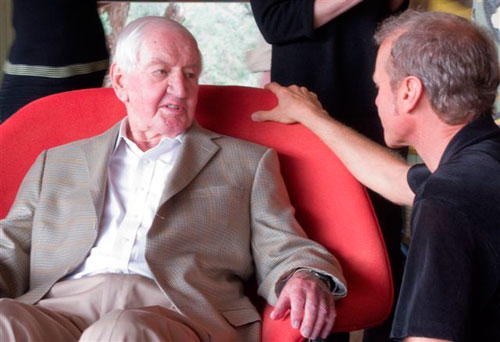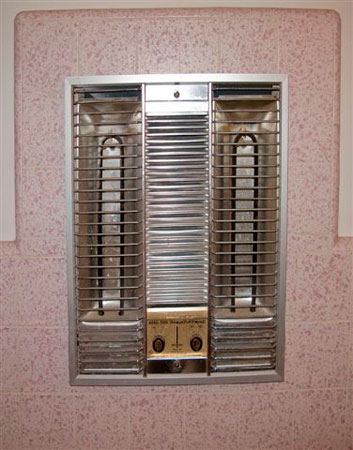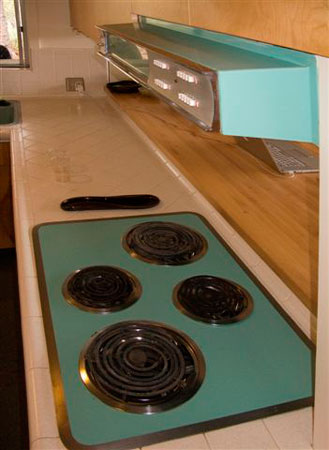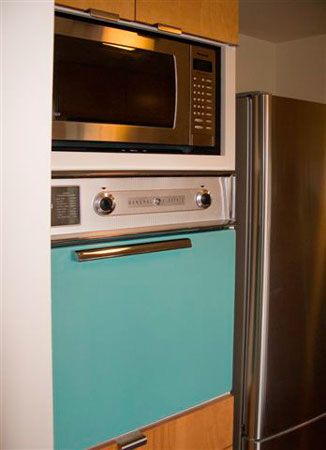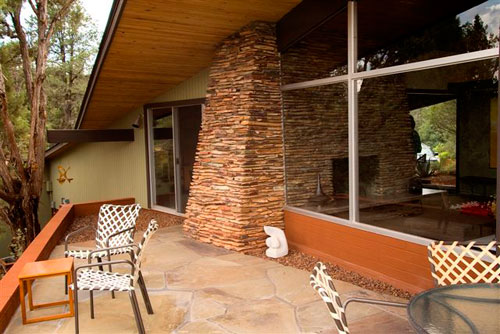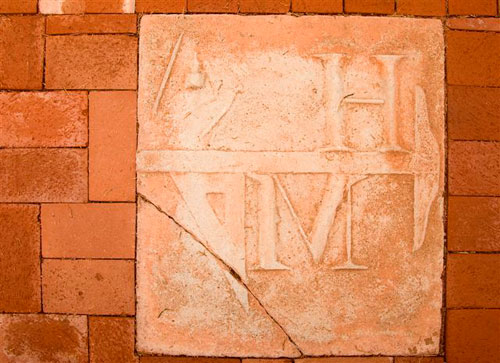 ---
Additional Photos of Open House by Alison King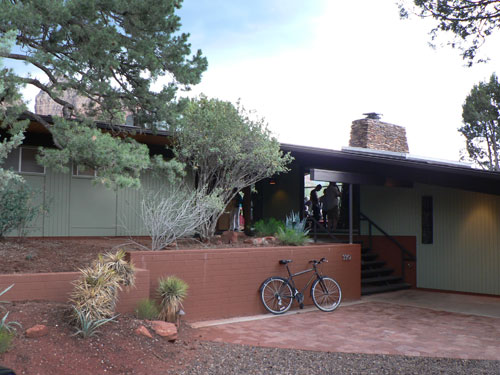 It was rainy, but the event had a turnout that was triple that of the 2007 open house, including at least 20 MoPhos that we bumped into.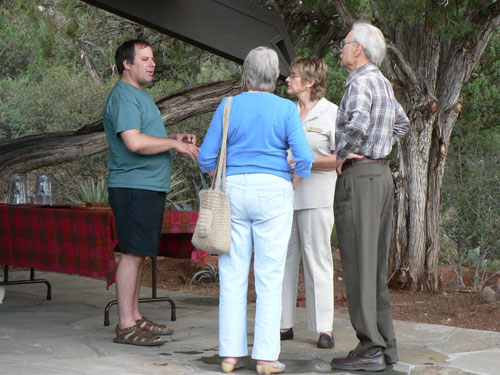 Modern Phoenician Peter Newton chats about preservation topics with organizing Sedona Historic Preservation Committee member Brynn Unger.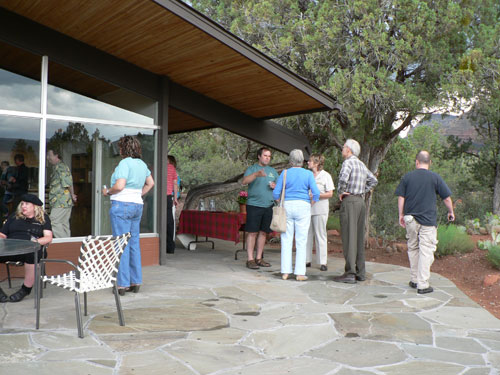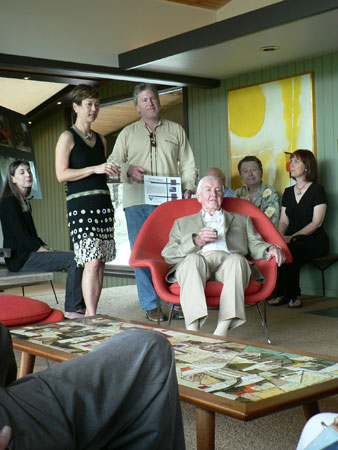 Steve, Marie and Mr. Madole described their renovation journey for the guests in attendance.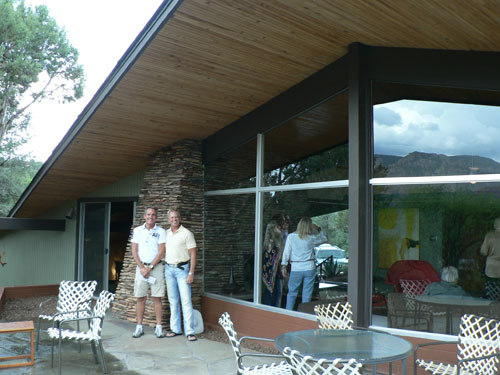 Landscape Designer Troy Bankord and friend make it up the for day, rain or shine!
"We didn't know what cost-effective was those days. I saw the (wood ceiling treatment) in at a furniture store in Phoenix (Haver's Lou Regester/Copenhagen), and I was always fascinated by them. We put them on span of 16 feet and would stand on top of this and nail between your ankles. After a day of nailing you know you've been somewhere."- Howard Madole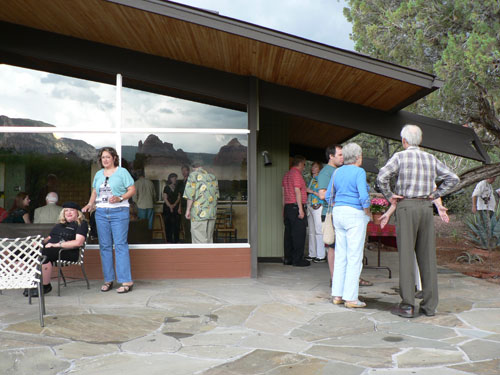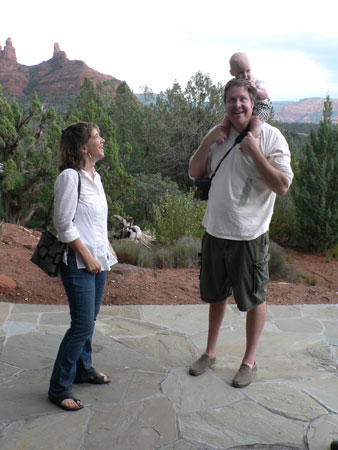 Kristi Woolsey and husband Jeff Ericson, both architects with Woolsey Studio, enjoyed the endless view down into the valley with their son.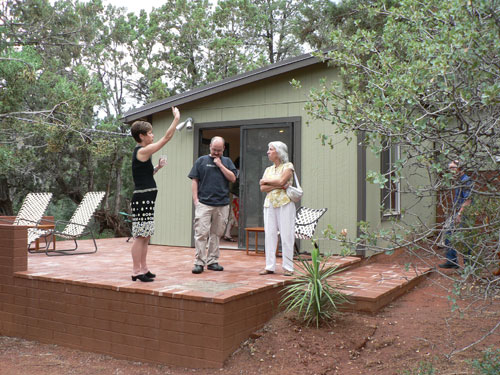 Homeowner Marie Tartar described some of the renovation challenges to Matthew King of Modern Phoenix.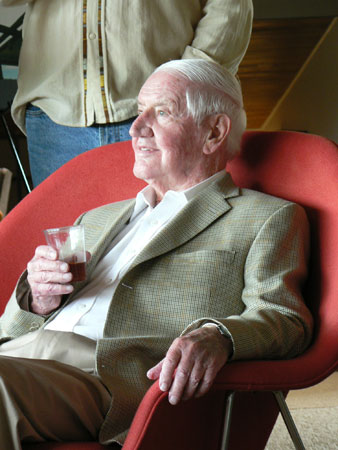 "I had no idea where this was going. We had no idea of contemporary architecture, we just did it. We did these things and we learned by doing." - Howard Madole