The Madole-Sedona West Studio and Residence
Former home of Howard Madole in Sedona, Arizona circa 1963
Exterior | Interior | Garden | Materials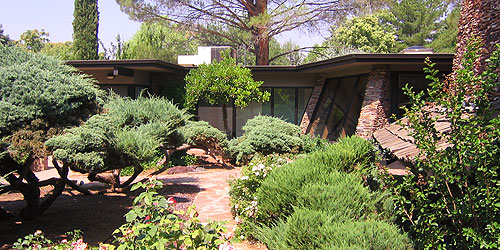 The home presents its rather plain back toward the street. Once inside the inner court, however, the true front of the home is warm, low and inviting.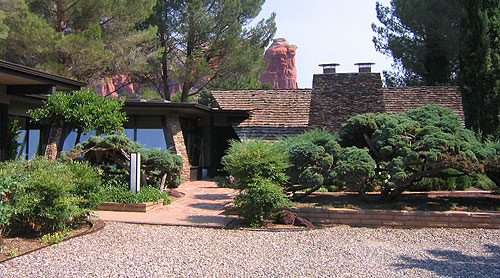 Coffeepot Rock's trapezoidal shape in the distance is echoed in the slope of the schist fireplace.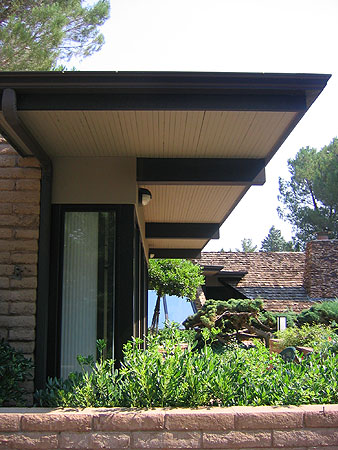 Formerly a carport, this structure was enclosed by the previous owners.
Madole's local clay bricks, dug from dirt onsite, are more irregular than typical slump block.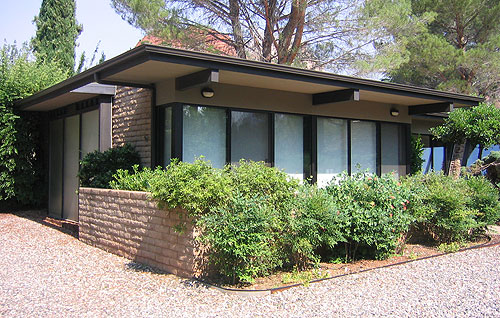 Skylights punched through the roof allow the overhang to double as both a shade and light-providing structure. Perforations like this are common in roofing throughout the home. This addition by the Design Group in 1983 meshes well with the original home to its right, using an enclosed sunroom as a transitional space in the breezeway that connects the structures. Michael Bower and Richard Caragol were the principal architects in the 1983 conversion, and the breezeway connection was completed in 2002 with consultation of a Design Group member.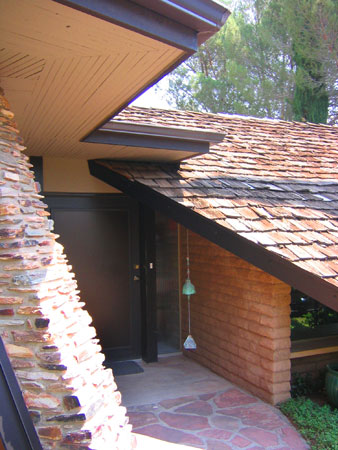 The approach to the entryway is a symphony of intersecting angular planes, creating the sense that one is entering an earthen hutch. The oversize front door throws off the usual sense of scale, making guests feel smaller yet cozier as they are enveloped by the space. This is a typical spatial trick of Frank Lloyd Wright, with whom Madole studied and built. A Soleri bell graces the front entryway in the contemporary tradition of many classic Arizona homes.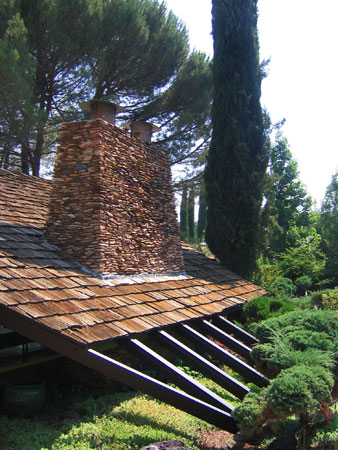 Far from the typical "Swiss Miss" style of midcentury ranch, this A-frame roofline extends nearly all the way to the ground, yet allowing ample light in from the southeast. Steel beams flank the edges of the roof. Madole's daughter was rumored to have scrambled across rooftops like these. Who needs a treehouse when one's own home seems to rise grow straight from the earth so effortlessly?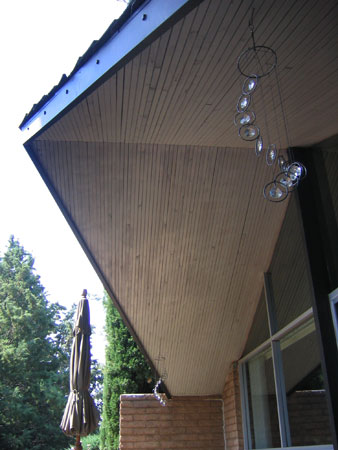 The prow of the roof protects a small porch, and penetrates the glass wall without interruption of materials.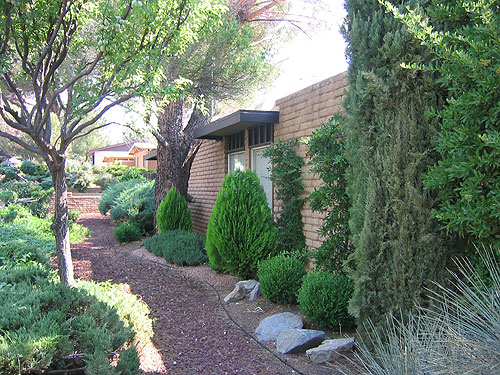 The street facade of the building is angular and unassuming,
protecting the courtyard within. Hard-packed garden paths encircle the property.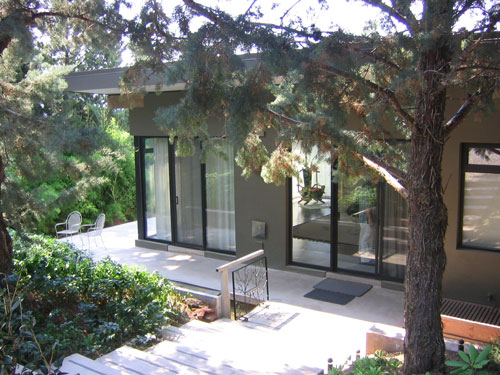 In 2003 the former homeowners erected the Studio and Guesthouse structure across the courtyard from the original home. The design task was undertaken by architect Paul Nonnast and is built of Rastra Blocks. While no large angled volumes or masonry elements were used, great care was taken to make the structure harmonious in relationship to the existing Madole structure, yet also clearly contemporary.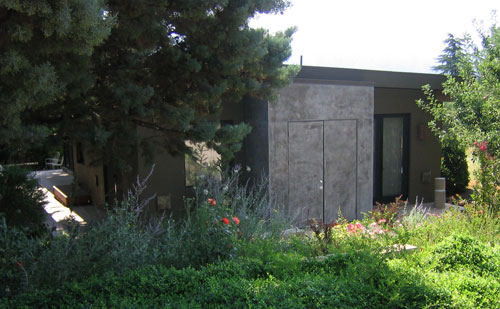 Exterior | Interior | Garden | Materials