Modern Phoenix Week 2011 + Home Tour of the Secrets of Sunnyslope

Receive advance notice of next year's events!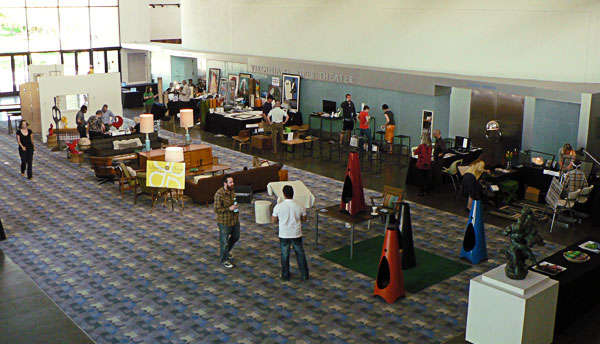 The expo floor at Scottsdale Center for the Performing Arts hosted 24 booths of modern-thinking designers and services on Saturday April 16th 2010. In a culture dominated by nostalgic European and southwestern architectural design trends, the Modern Phoenix Expo is a breath of fresh air.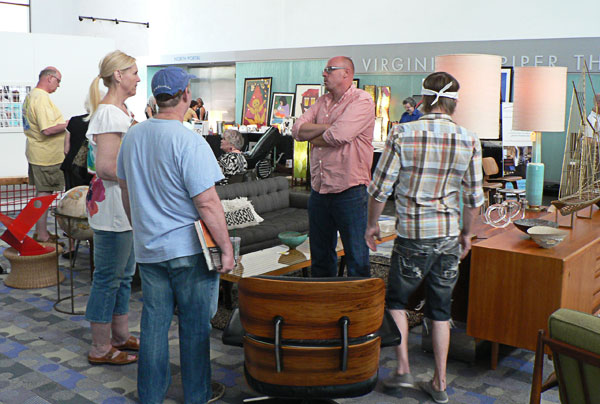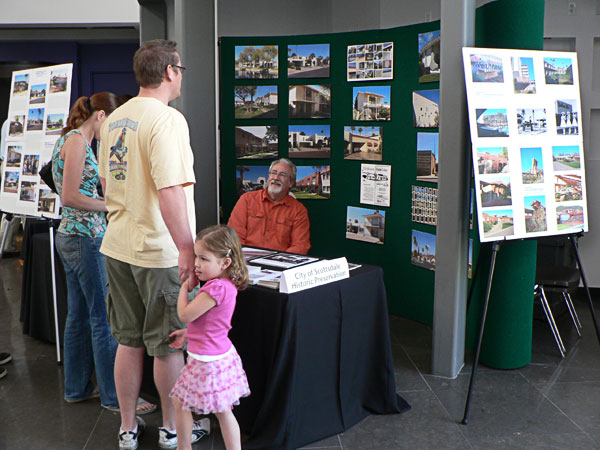 Don Meserve of The City of Scottsdale's Historic Preservation program does great outreach to let residents know of the city's rich modern heritage and perservation strategies.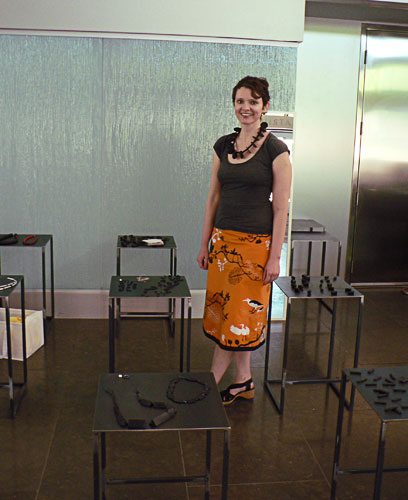 Melanie Shelor Showed her bol Laminar line of modern jewelry made of cast resin.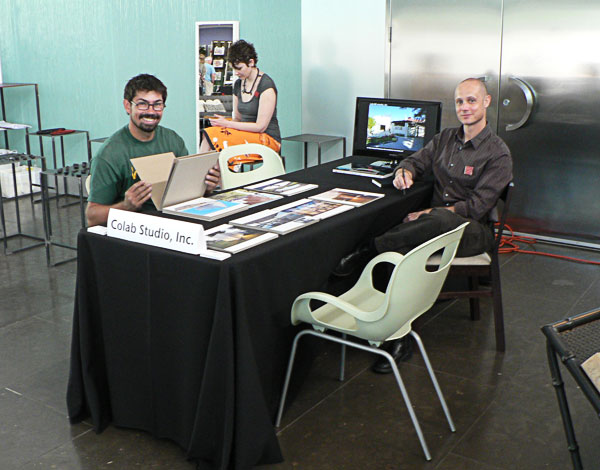 Landescape designer Thomas Park of Xerophytic Design check out the latest work by Matthew Salenger of coLab Studio.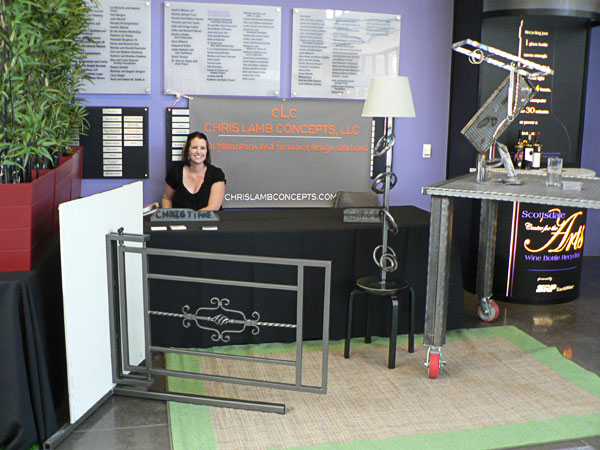 Chris Lamb concepts debuted custom metal doors, screens and lighting.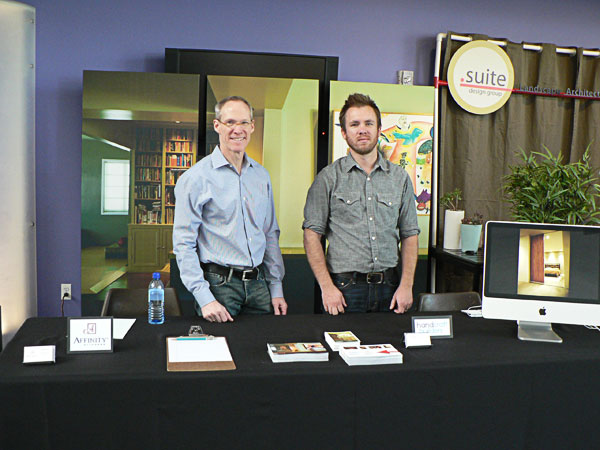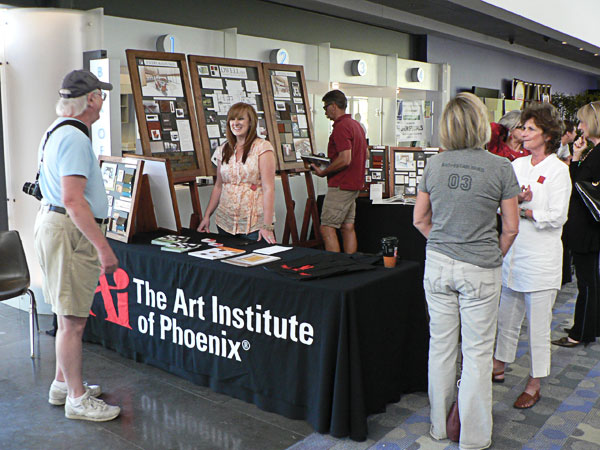 The interior design program at the Art Institute of Phoenix featured a senior student's proejct called Dwell.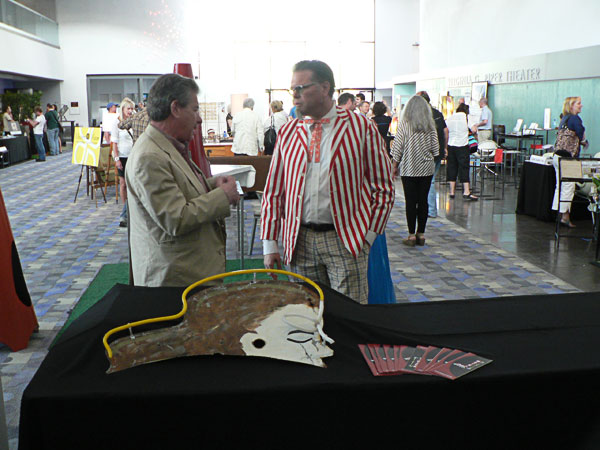 The Mesa Preservation Foundation brought one of the original heads of the neon Diving Lady that is being restored this year for re-installater after her fatal crash in a monsoon storm.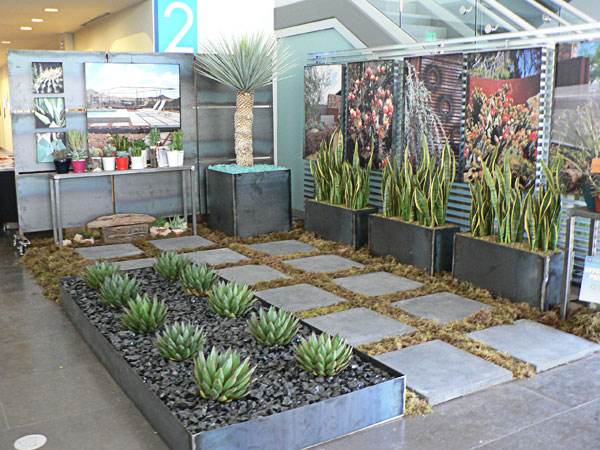 Xerophytic Design's team whipped out this impressive landscape installation before doors opened.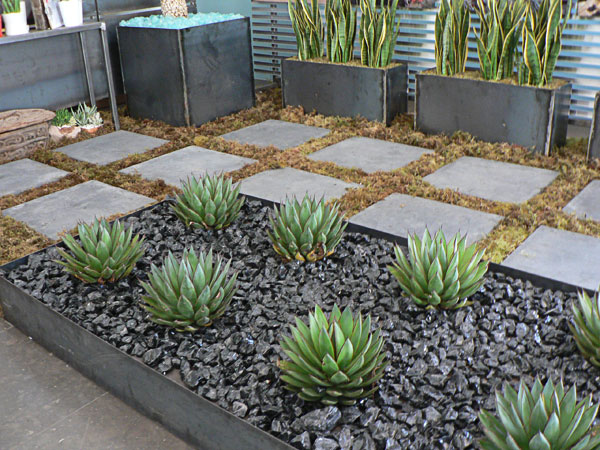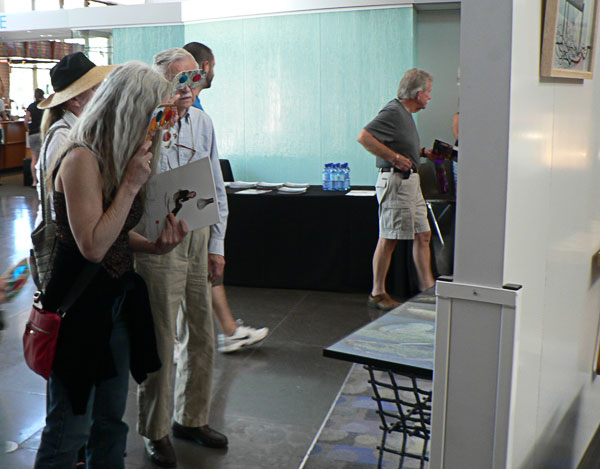 Loyd Parker's 3D furniture graphics required a little interaction and caused quite a buzz.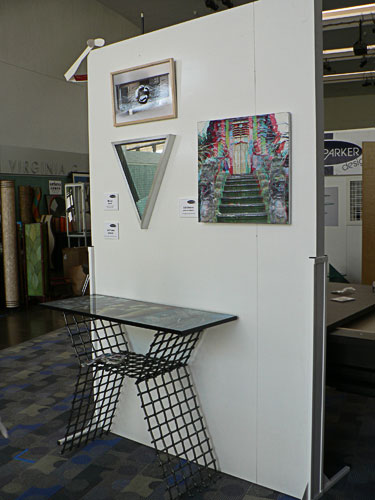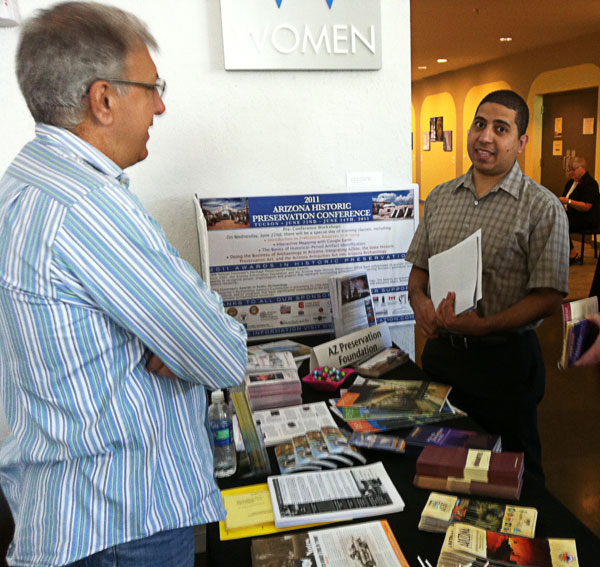 Jim McPherson of the Arizona Preservation Foundation helped spread the news about the upcomingstate historic preservation conference.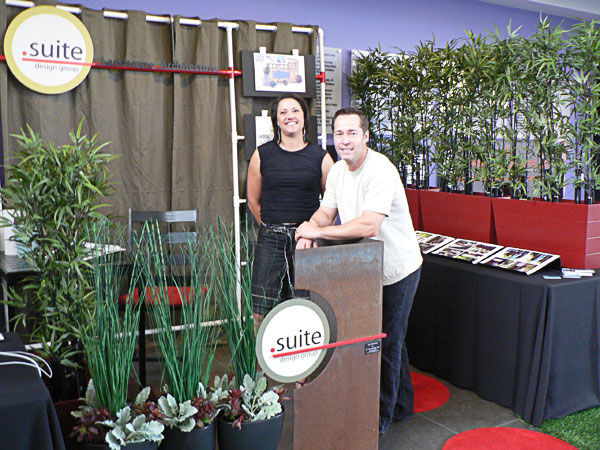 Suite Design group won this year's door prize of three months free advertising on the Modern Phoenix website!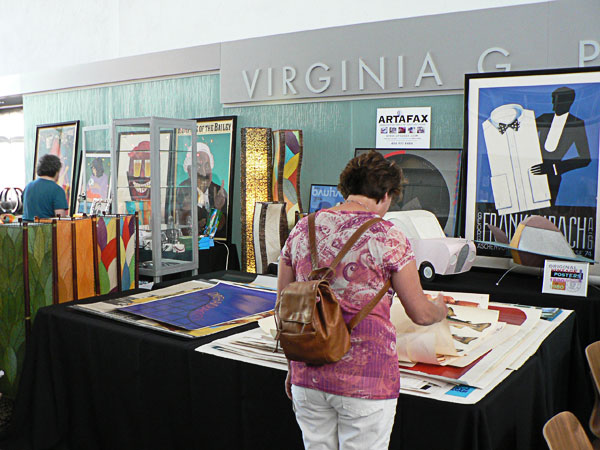 Artafax brought an impressive vintage poster and large scale graphics collection.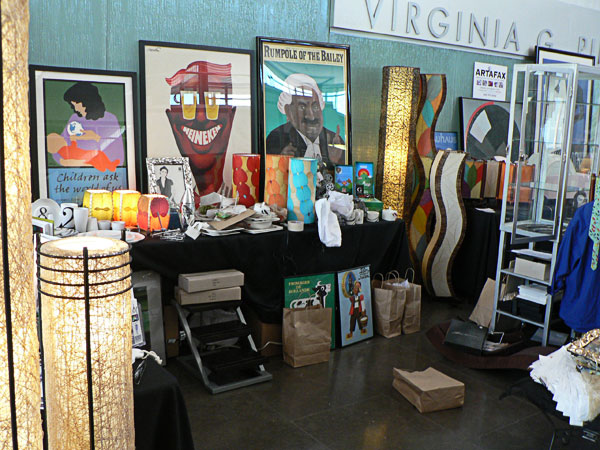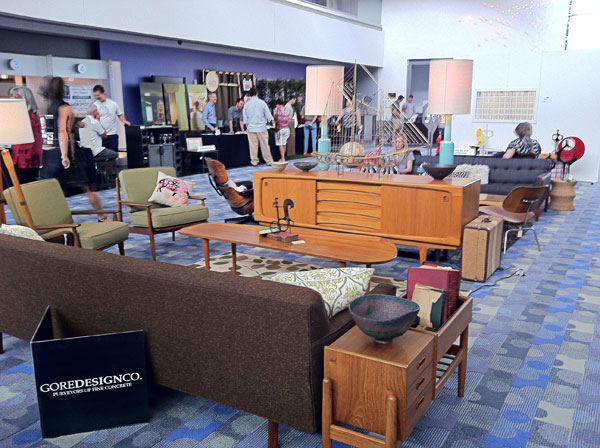 Modern Manor set up an elegant retro lounge as a certerpiece on the expo floor.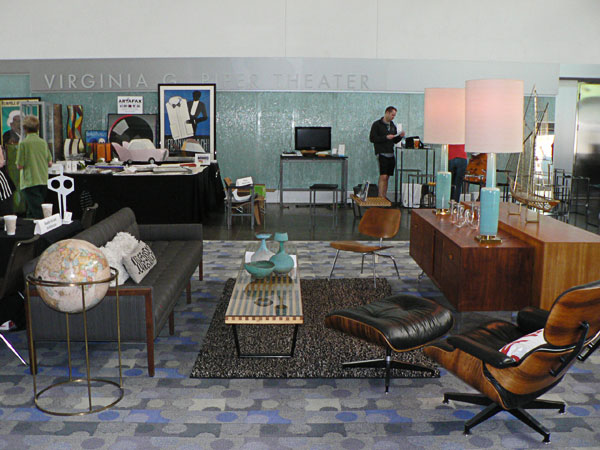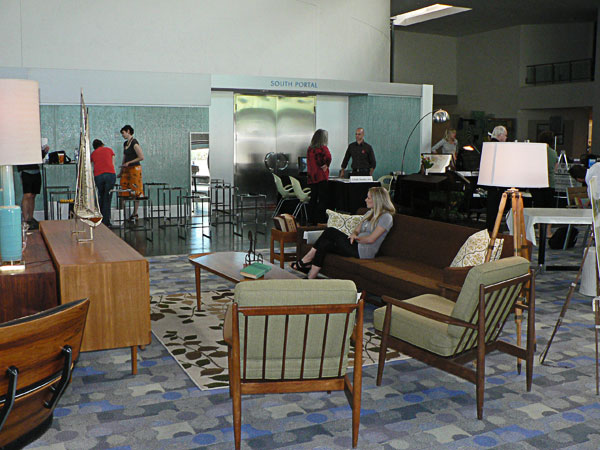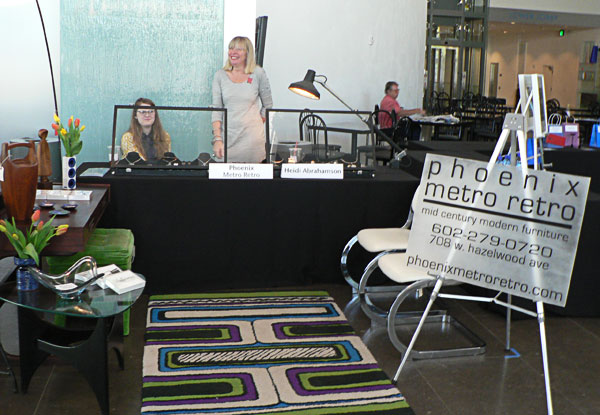 Longtime collaborator Phoenix Metro Retro and Heidi Abrahamson brought custom jewelry with modern styling.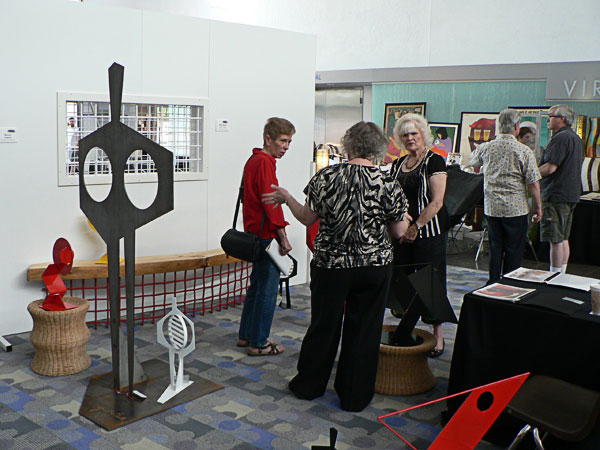 Nancy and Jerry Beadle brought brand new editions of Al Beadle desigend steel sculpture to the public for the first time at the Modern Phoenix Expo.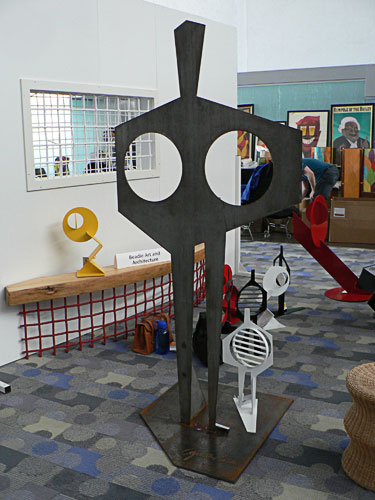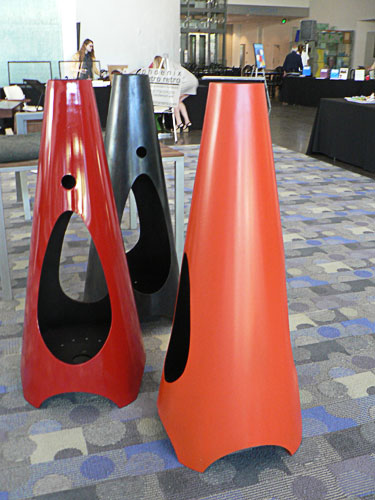 Stel Object's ModFire portable chimneys have received national attention for the fun and friendly design.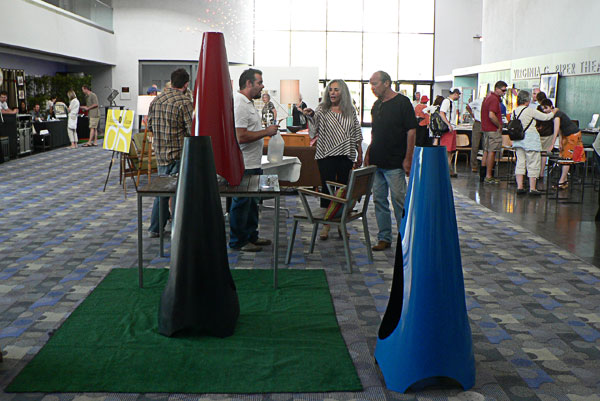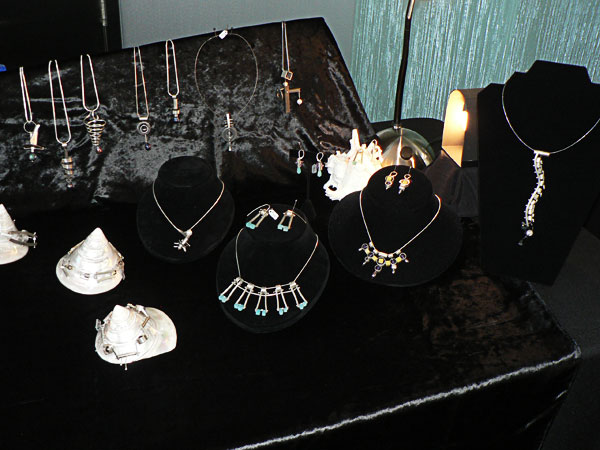 Rameen Ahmad was a new exhibitor with her kinetic silver jewelry crafted with an architect's sensibility.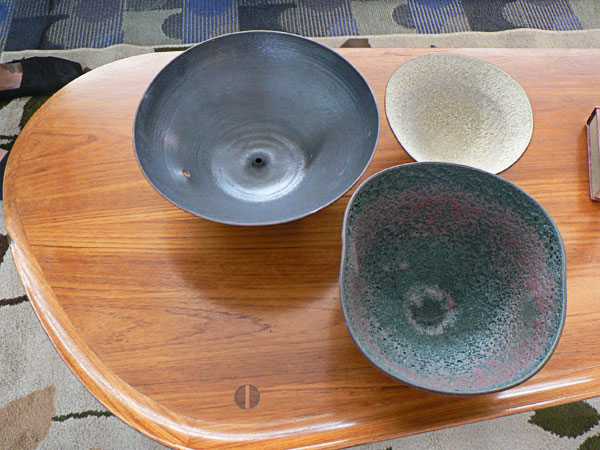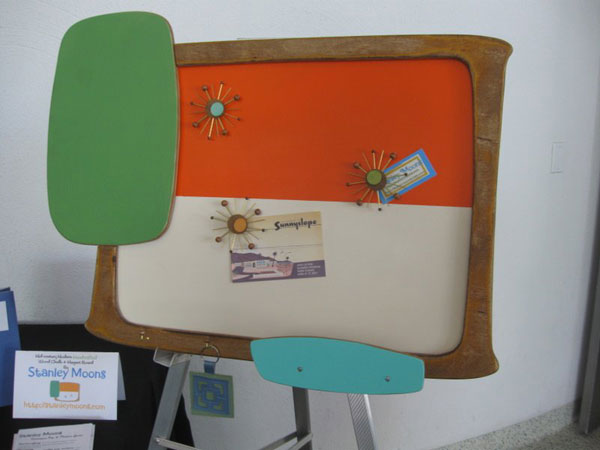 Stanley Moons' funky magnet board was just one of the 30+ door prizes given away on Expo Day.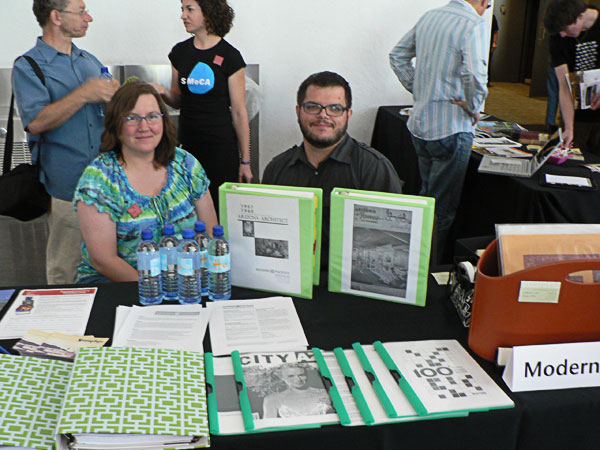 Frequent volunteers Linda and Yuri Artibise will be missed! They manned the Modern Phoenix table to greet newcomers and volunteers as they arrived at Expo.
Modern Phoenix Week 2011 + Home Tour of the Secrets of Sunnyslope

Receive advance notice of next year's events!