Holy Houses!

Midcentury Modern Churches from the Iconic Age of Phoenix
American Evangelical Church | 1950
1830 W Glenrosa Ave, Phoenix, AZ 85015
Story by Alison King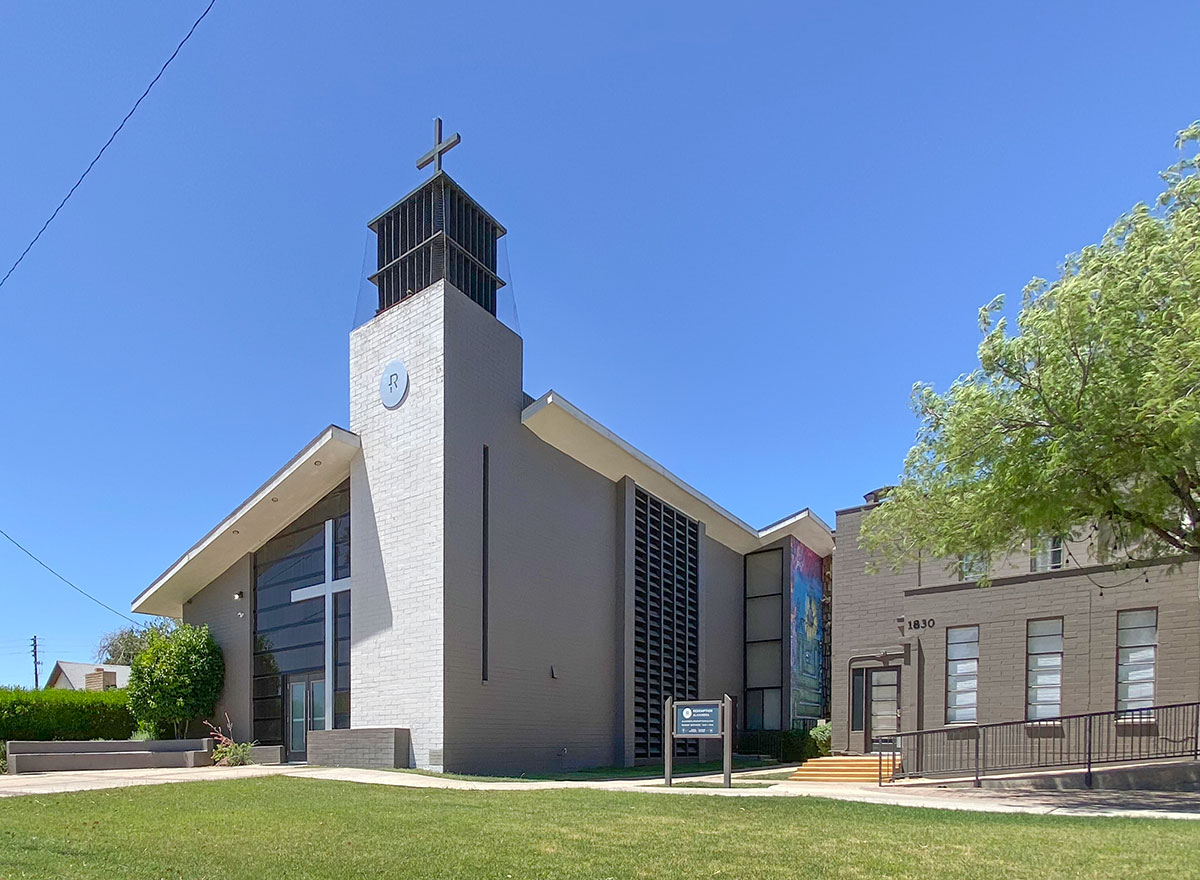 Born in 1927 in Ohio, Robert "Ralph" Parachek attended architecture school at USC and moved to Phoenix in 1946. He received his architectural certificate in 1957 — the same year as modernist contemporaries Reginald Sydnor, Cal VanNess and Paul Christian Yaeger.

Though he was not yet licensed, he got an early foothold in design with American Evangelical Lutheran Church at 19th Ave and Glenrosa in 1950, of which he was a member. The church was built by all-volunteer labor and still stands today.

American Evangelical received a gracious welcome in the Arizona Republic with an article and line drawing that illustrates just how unaltered the building facade stands today. The parishioners used the space for over 60 years, but when the aging congregation dwindled down to about a dozen in 2014, they donated the entire compound of buildings (including the original ranch house and a spectacular 1960 gymnasium) to a new plant of Redemption Church.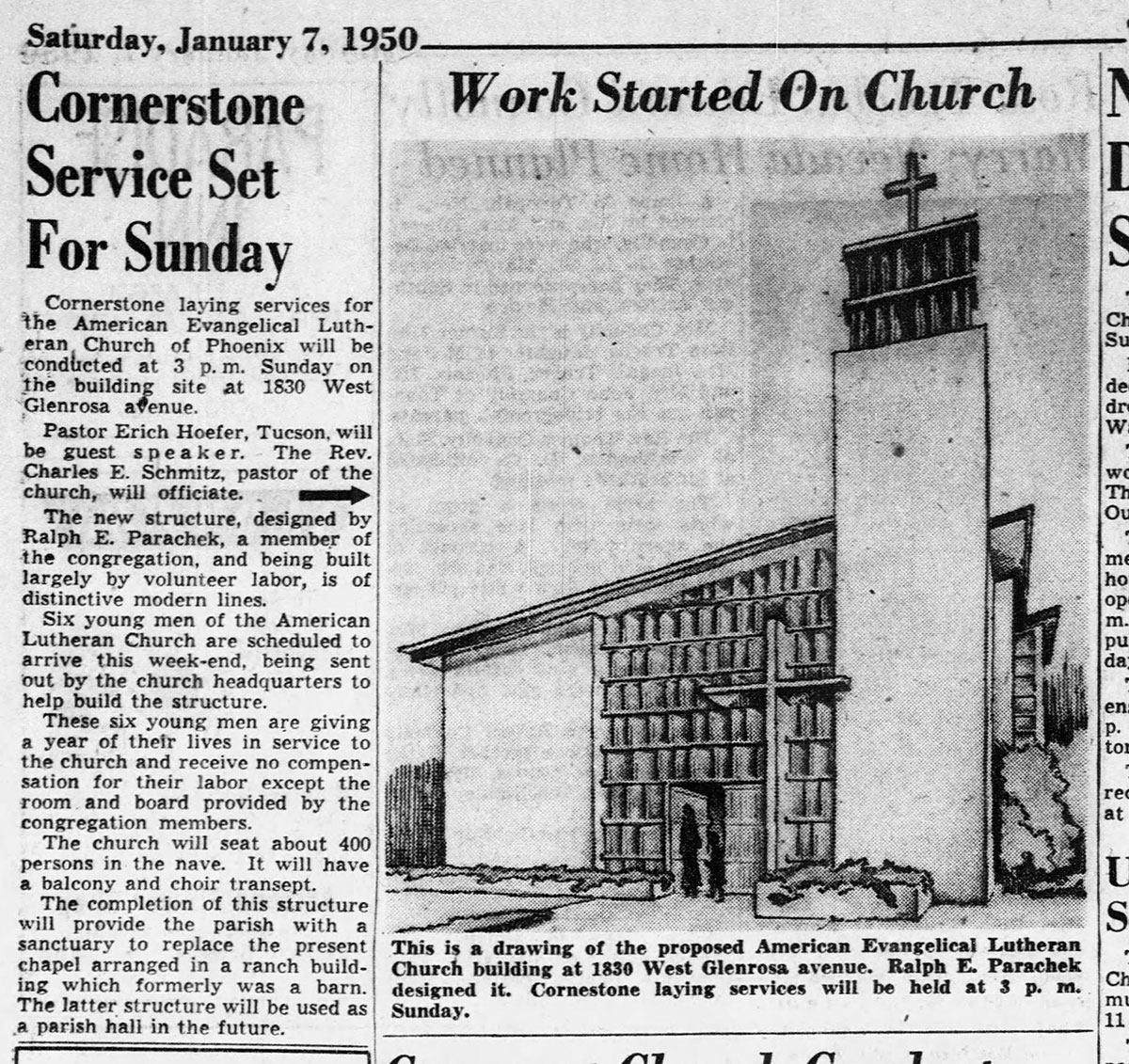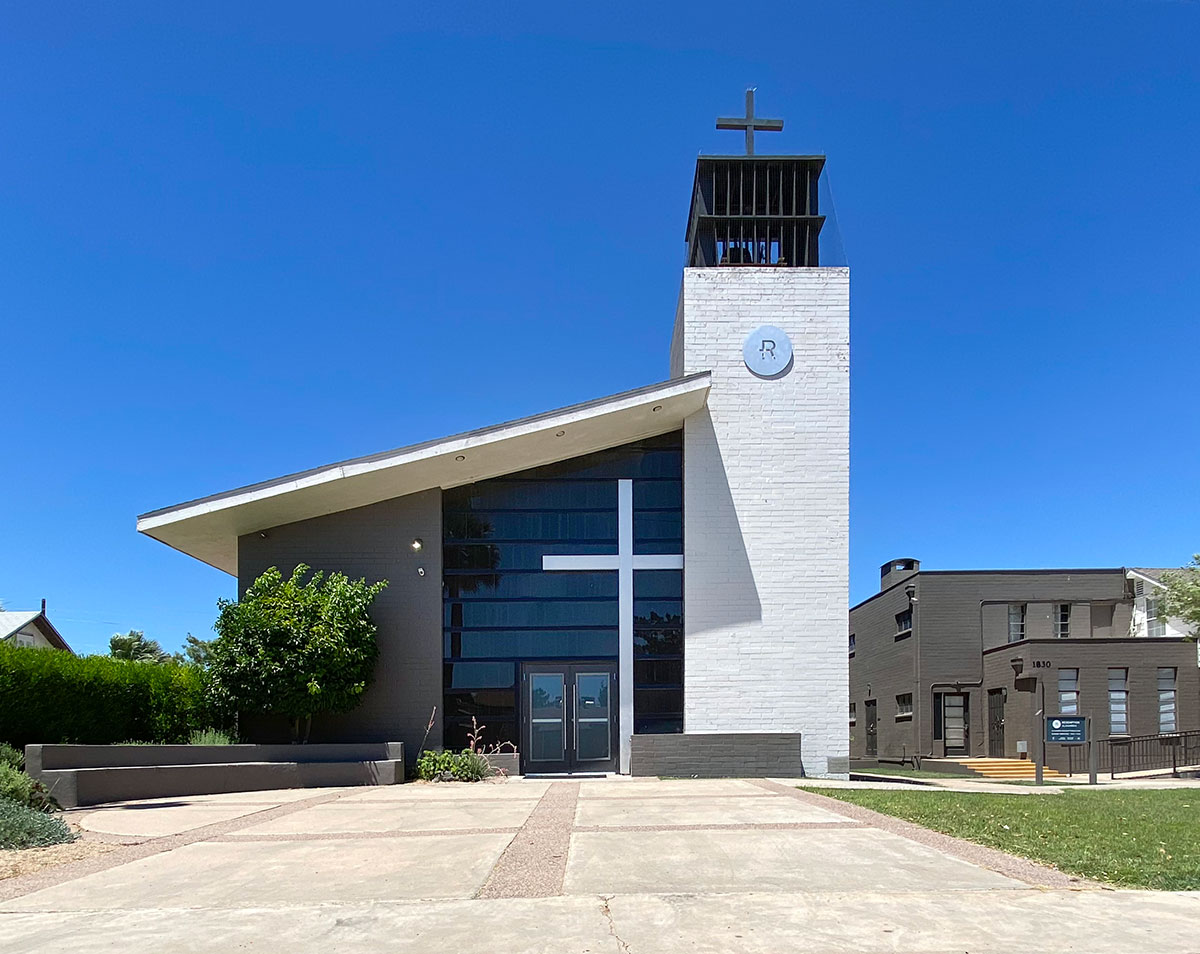 What Redemption has done with their gift is nothing short of artistically astonishing, making this campus relevant and vital contribution to the Alhambra community on Phoenix's west side.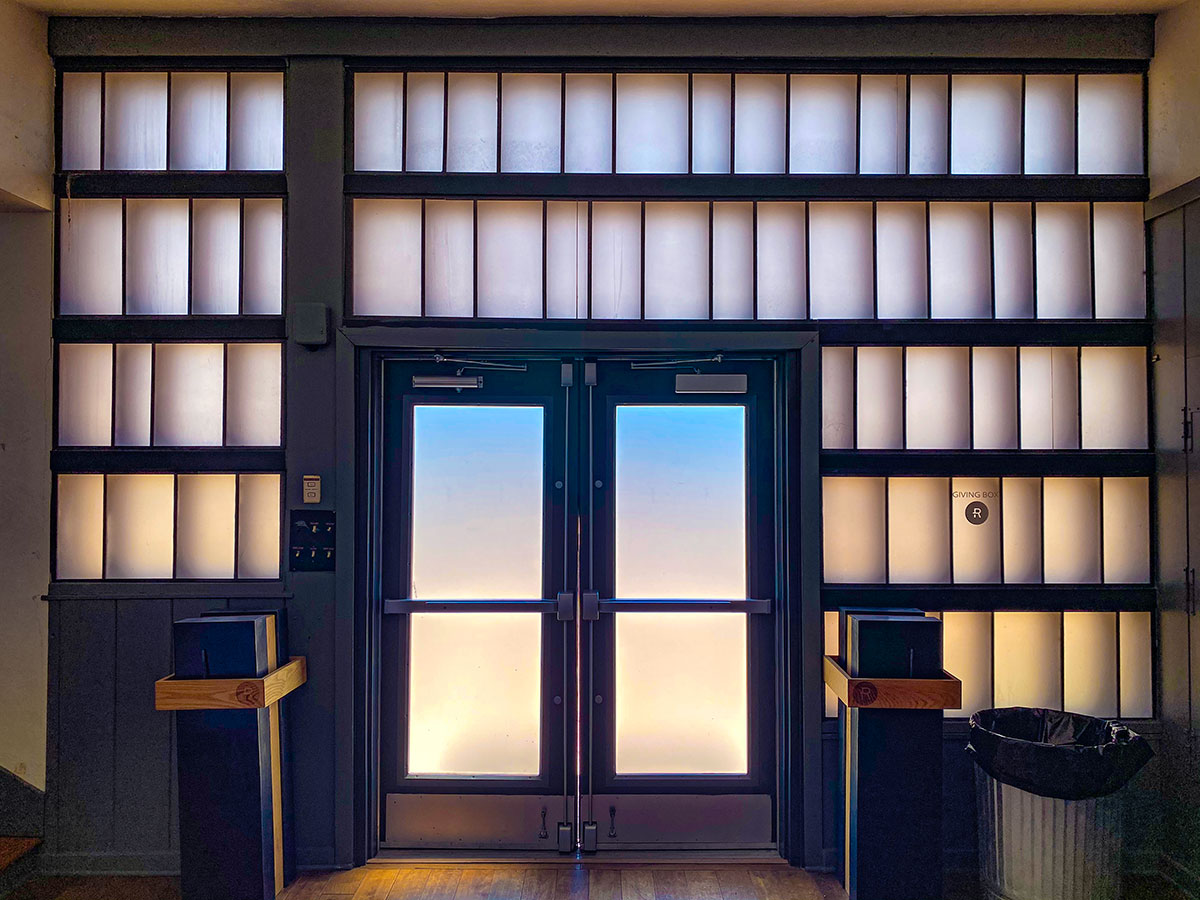 When they inherited the church campus, they worked with debartolo architects to transform it in the image of the congregation they wanted to attract.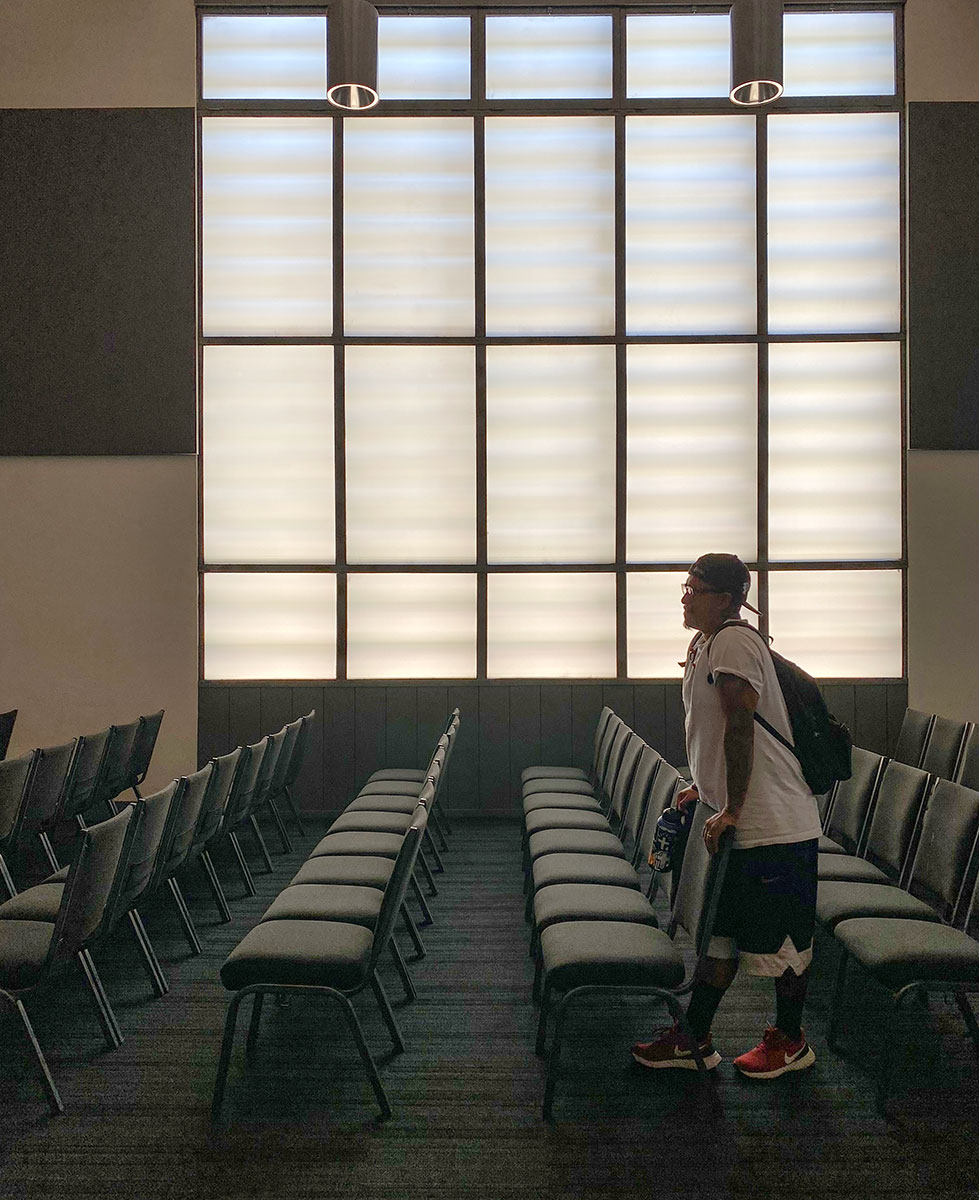 "We're fortunate enough to get to do all the work across Redeption's churches statewide," says Jack DeBartolo 3 FAIA. "We helped them appreciate the architecture that was there, and understand the beauty of light in a worship space. We replaced all the glass and preserved all the louvers to keep it pure to what it once was. A lot of my job working in these old spaces is just going in there and cleaning it up."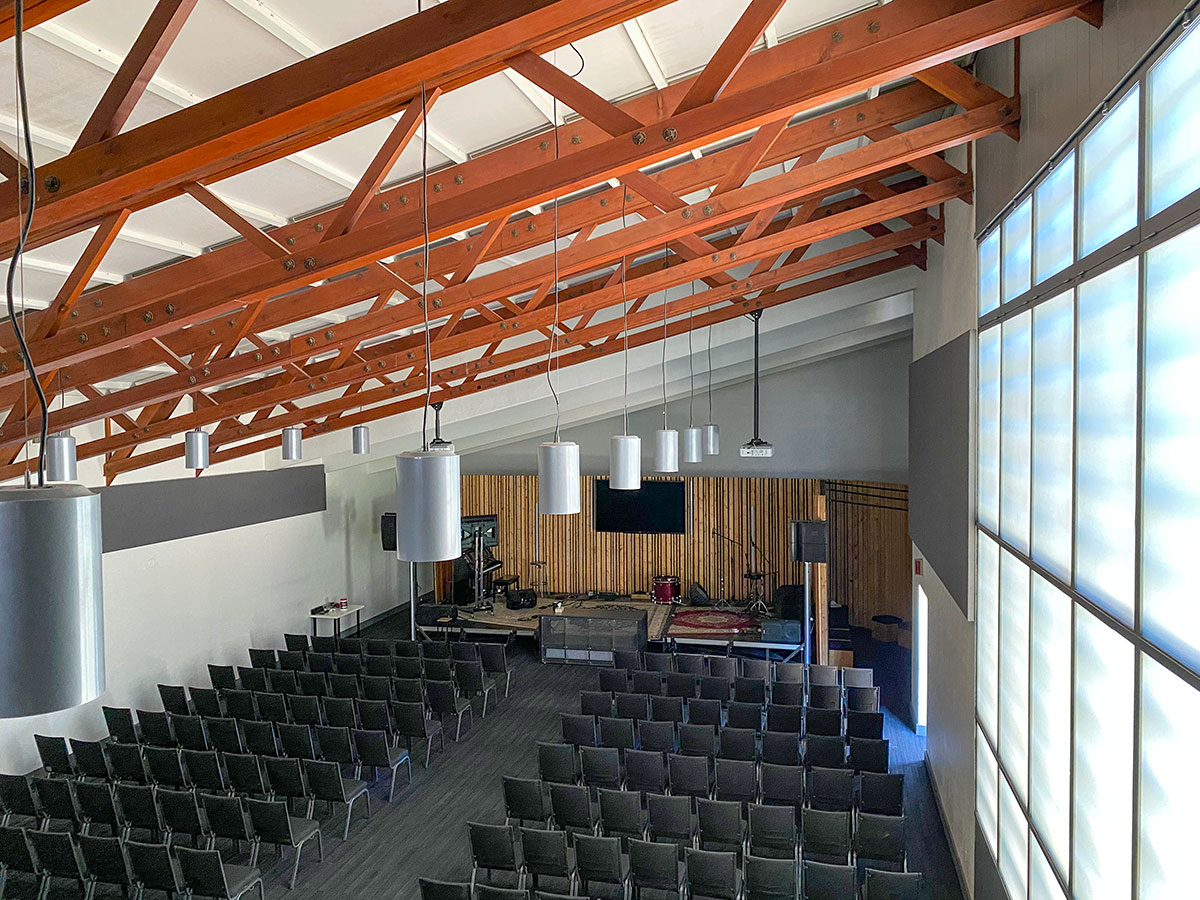 Like the original congregation of 70 years ago, they took a hands-on approach.

"This project needed to be done on a shoestring, so they self-performed a lot of the work," says DeBartolo. "There's a common thread of the wood louvers that pervades throughout all their church campuses. These guys are super creative; they were able to make that acoustic backdrop in a way that's tolerant of humanity and imperfection."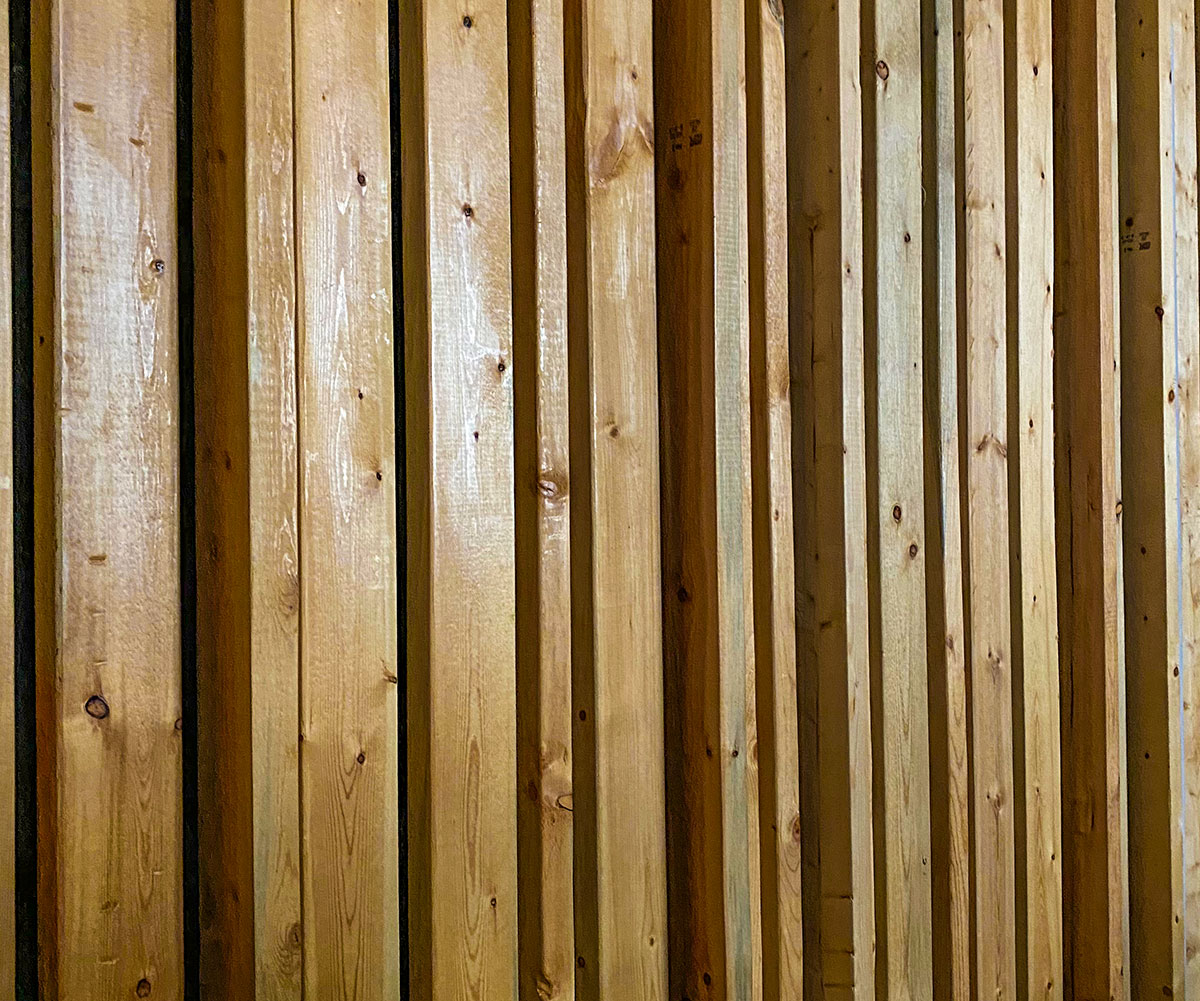 Now a fresh coat of paint in trendy dark neutrals gives the 1950 church a contemporary and respectable look, yet belies the wildly artistic payoff tucked just around the corner.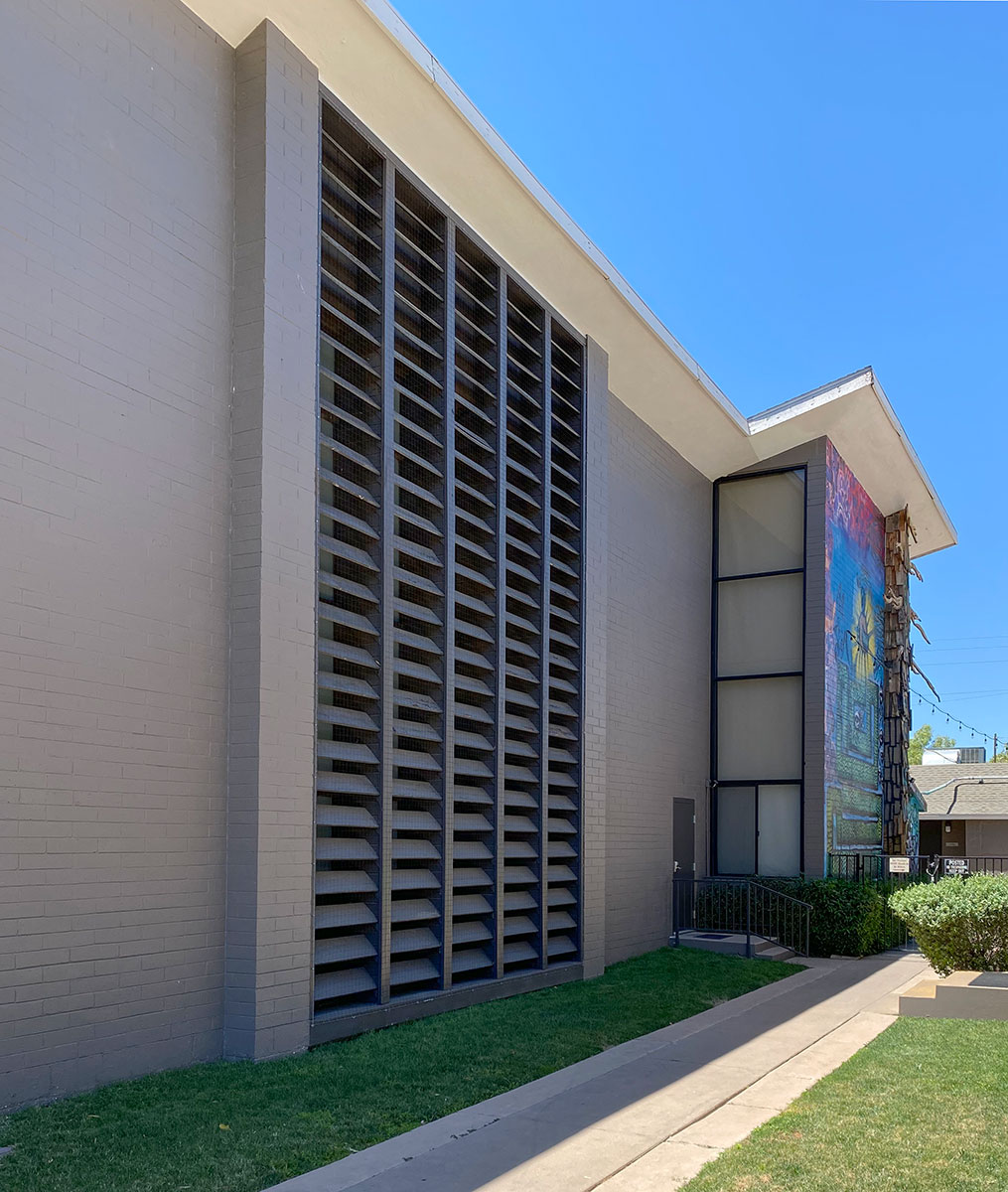 Street artist servouS nysteM, aka Carlos Rivera, transformed the church's courtyard and back garden into a sweeping spray paint narrative illustrating The Garden, The Fall, and The Redemption It wraps around the back of the church and across several buildings that surround the court.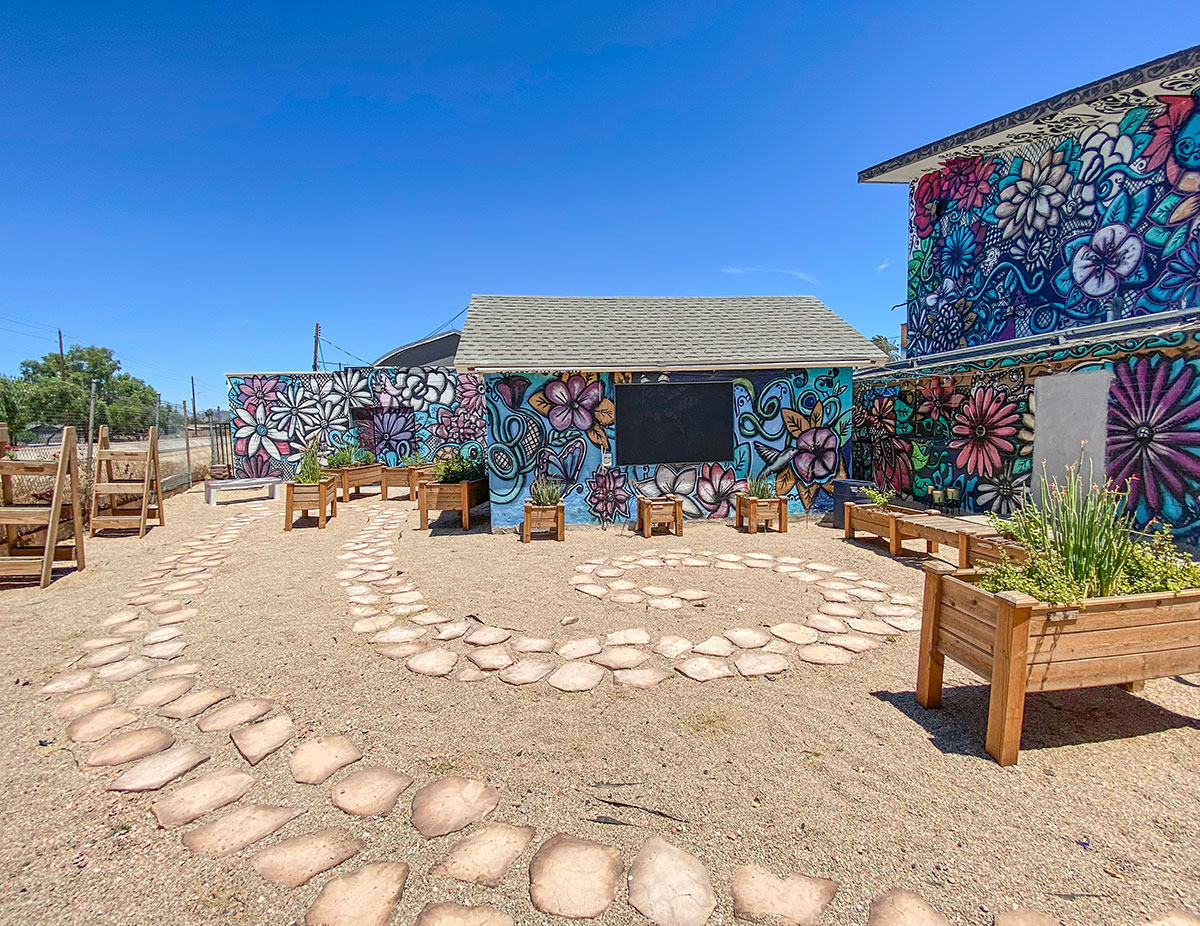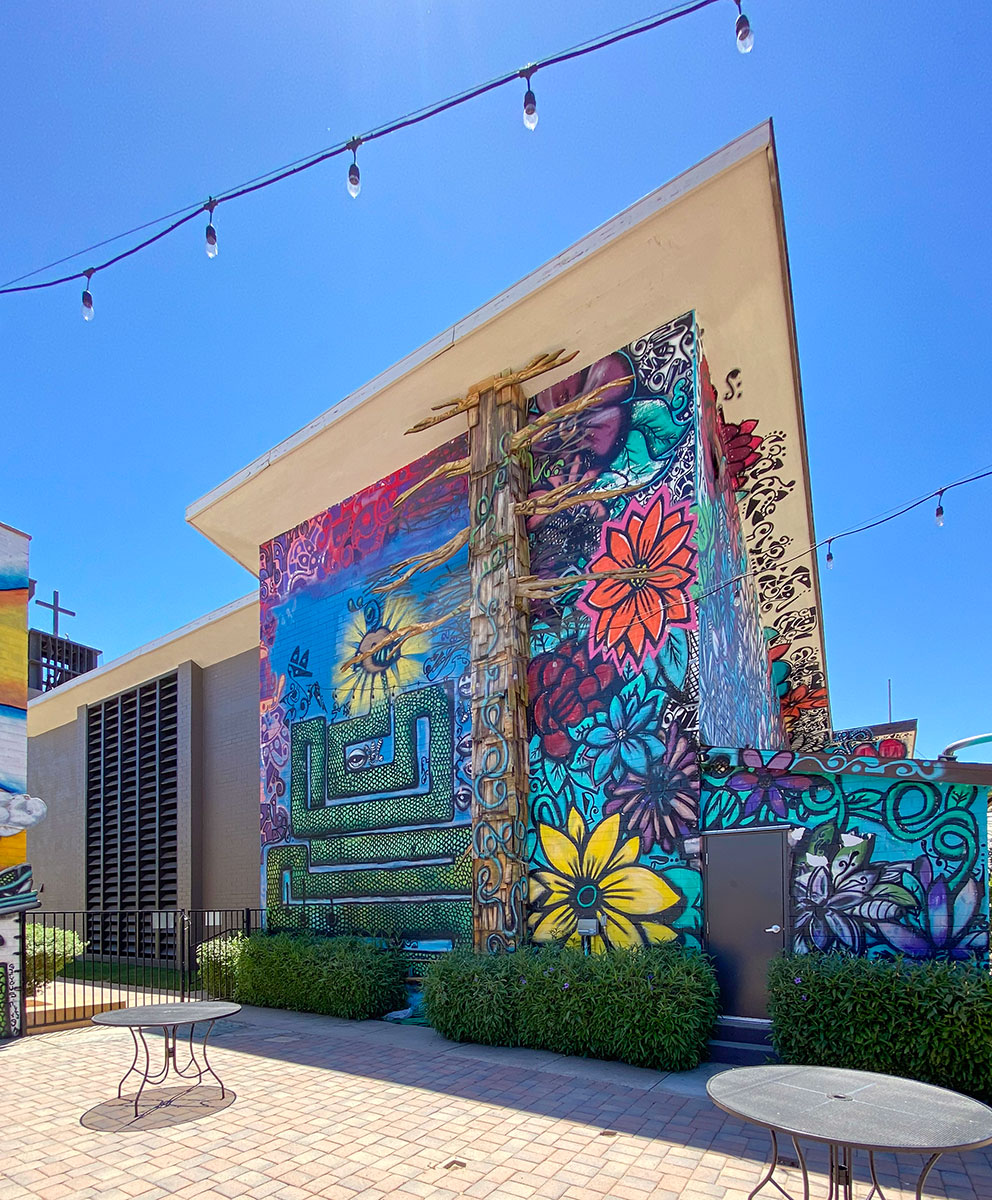 An Aztec-styled snake tempts at a tangled wooden sculpture of the Tree. Jesus' tomb door has even been reconstructed on the Elders' meeting space. Children's classrooms, restrooms and other community spaces ring the court.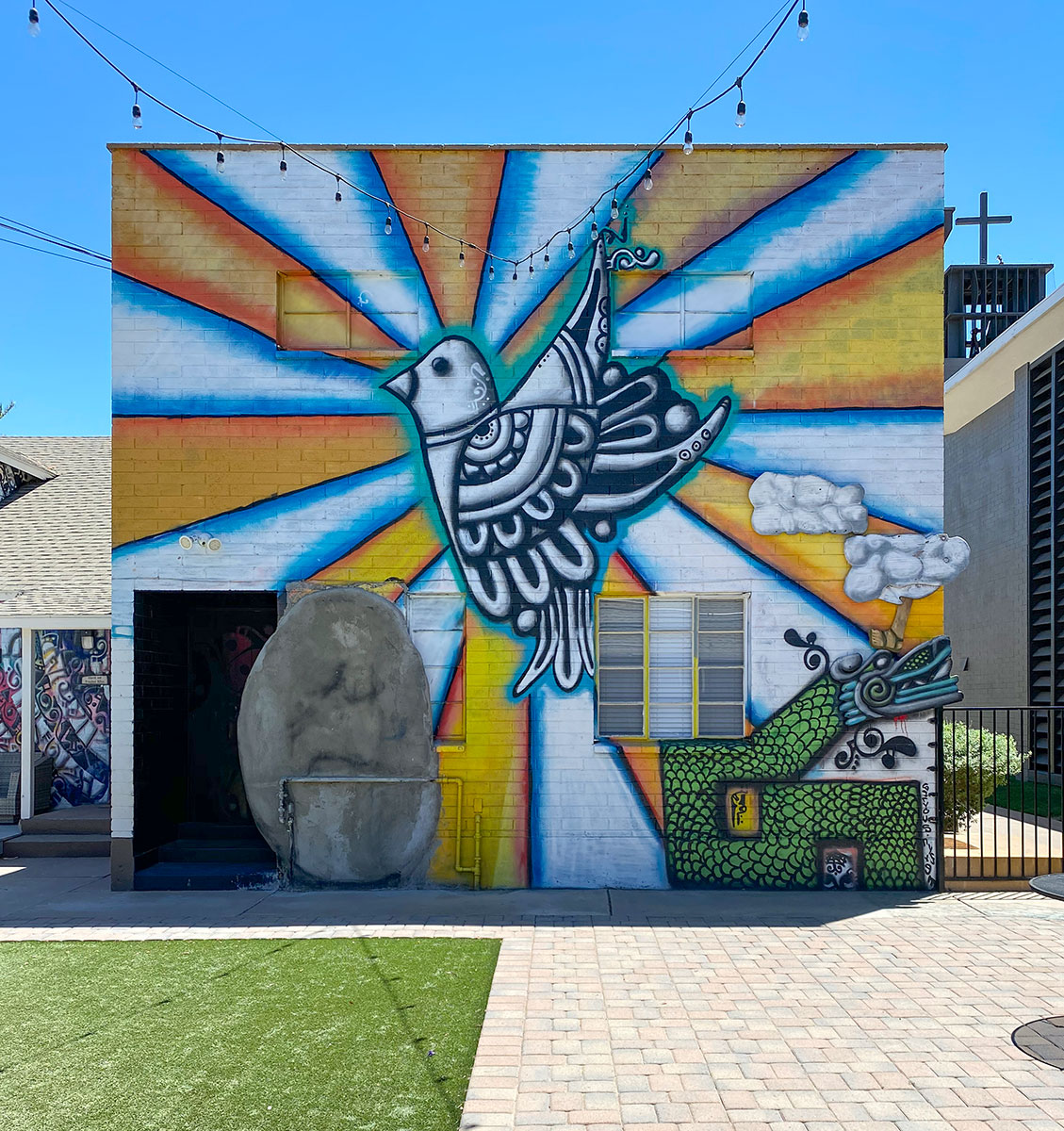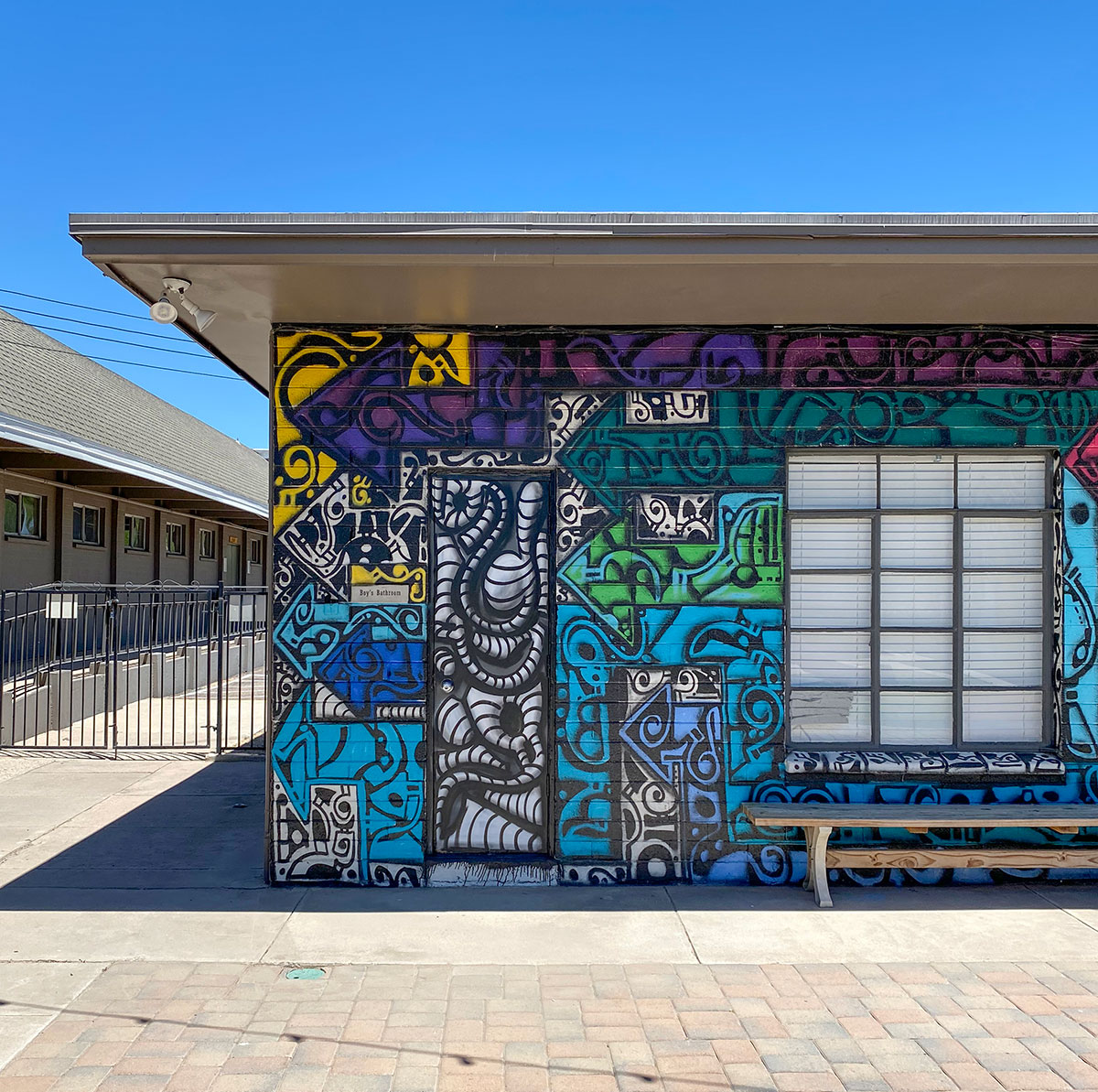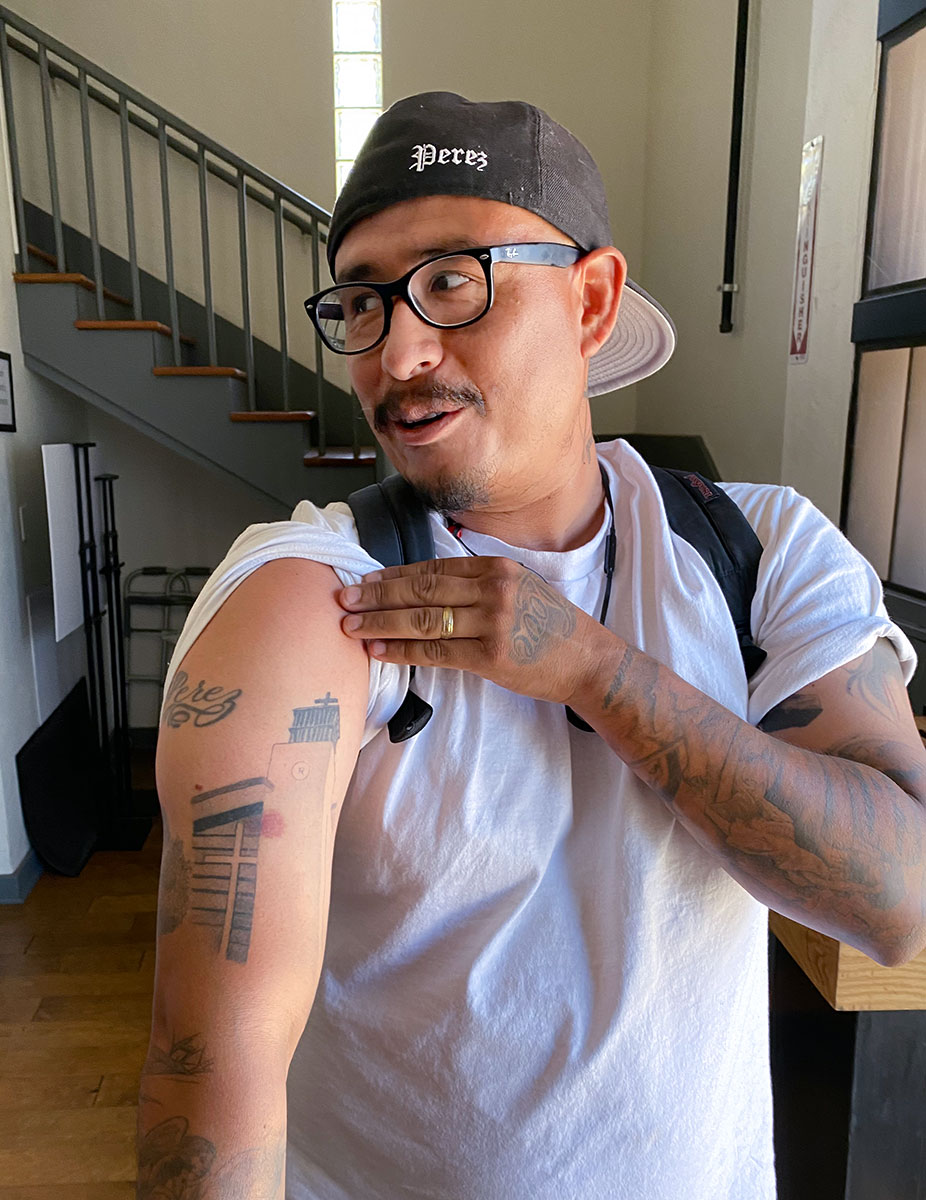 But the real treasure at American Evangelical/Redemption Alhambra Church is found in the mid-60s era gymnasium.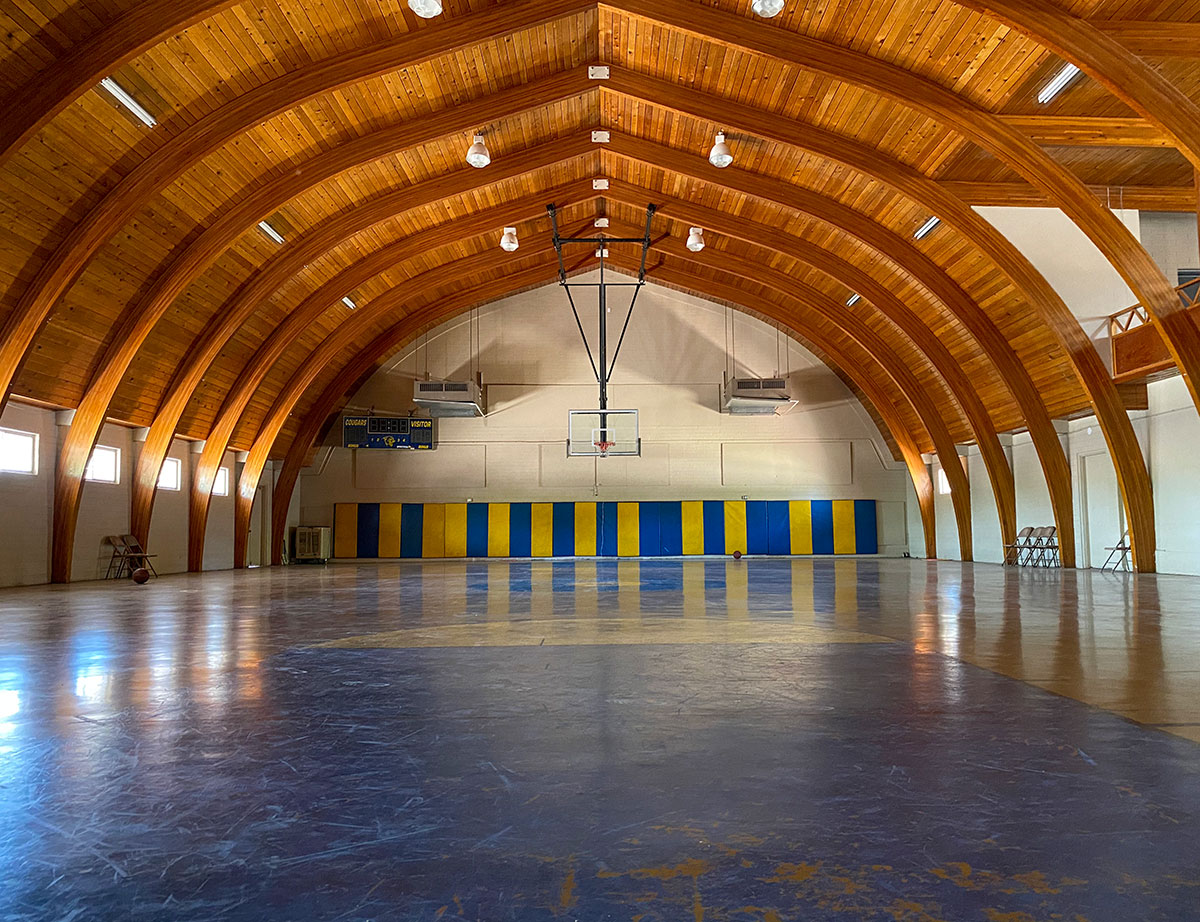 William Lockard FAIA of Tucson designed this magnificent space in 1960. The western elevation only hints at a high vault, as the eastern end is conjoined with a two-story parochial building. Once inside, the gym reveals its true beauty.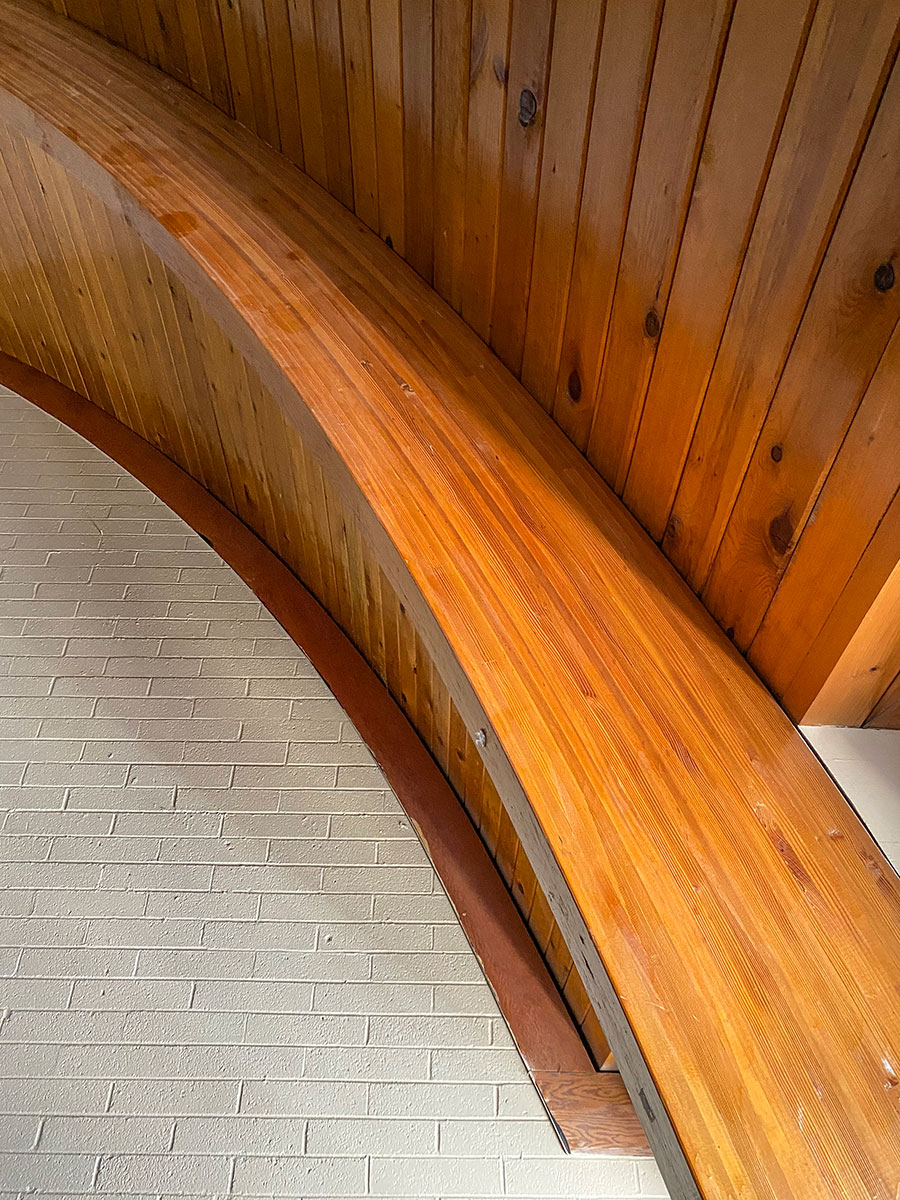 The enormous, open basketball court is naturally lit by high clerestory windows capped with a soaring wooden vault. Massive glulam beams meet at a gentle point in the middle.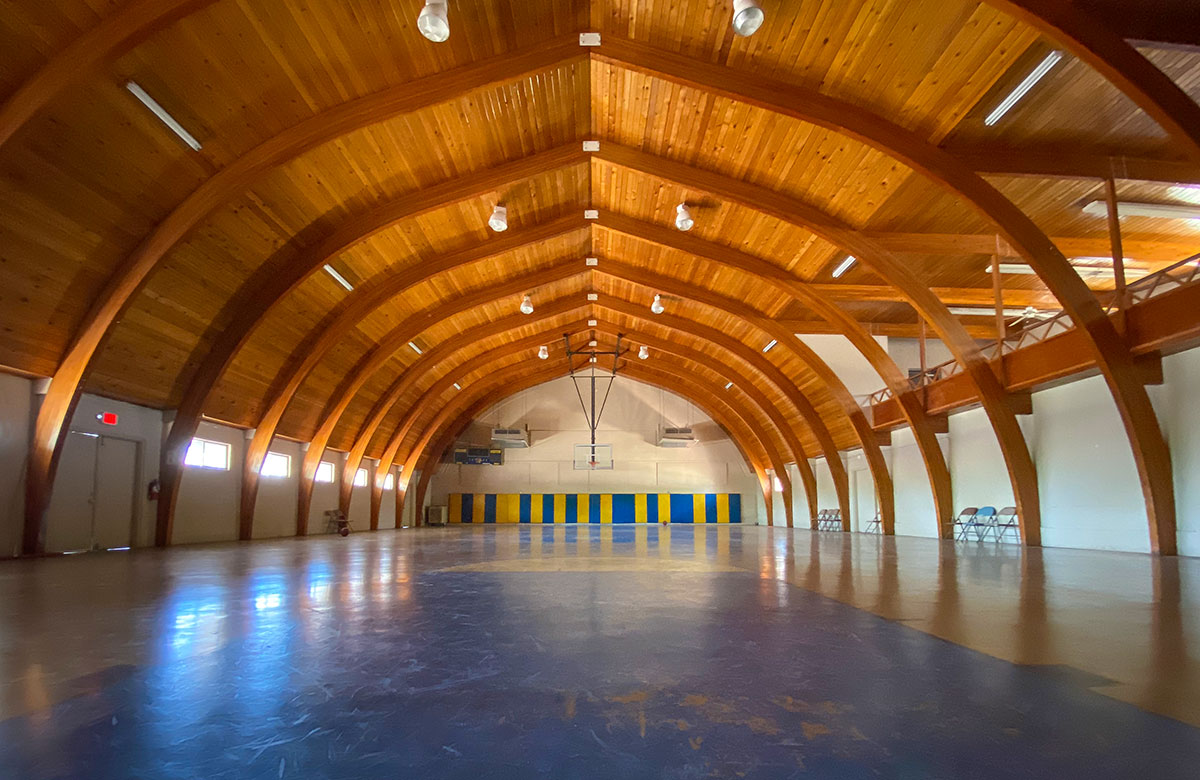 The entire vault is clad in Douglas Fir, and the floor is a glossy concrete. A large second-story loft to the north lets in even more indirect light and makes the space feel barn-like, as if Noah himself was about to fork over a bale of hay.

It's no wonder the parishioners affectionately call this remarkable place "The Ark".



Photos and Story ©2020 Modern Phoenix LLC