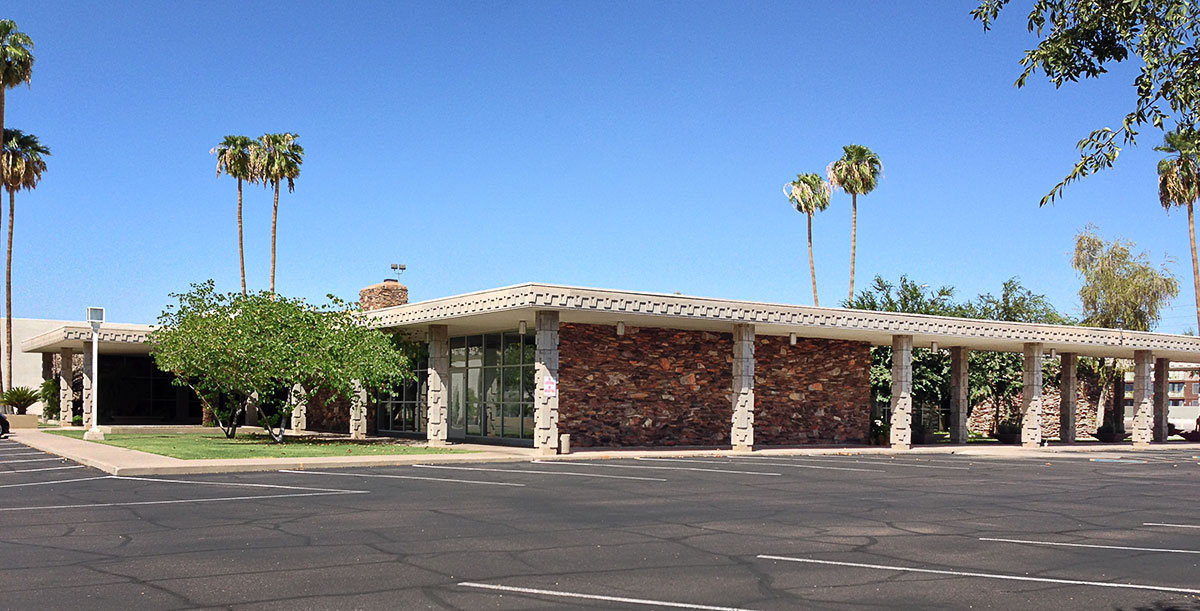 Valley National Bank / Devenney Group

Architect:
Herman Jacoby of Weaver & Drover
Year:
1957 (design), 1959 (construction)
Renovations:
Jack Black (2005) and Devenney Group Architects (2010)
Completion:
100%
Style:
Midcentury Modern
Notes:
Truly a Phoenix icon and great model for adaptive re-use. Stylistic Concrete Masonry Units based on Frank Lloyd Wright's Mayan Textile block form the structural columns inside and elevate an elegant pedestrian arcade that wraps three sides of this former bank building in shade. The stone is native schist similar to the material used at Taliesin West. The skylights are original and the suspended light globes are imported from Italy. We've reported on this before extensively, so read more about this bank and other
VNBs over here
, and view some
amazing vintage documents over here.