FRI APRIL 12 \\\ 7 - 10 PM \\\ FREE
Drawings by Kelsey Dake
At Phoenix Metro Retro in Central Phoenix
+ SHOW MORE

Join us for a reception and meet the artist
Kelsey Dake
, one of Print Magazine's Top 20 under 30. She'll have drawings of vintage neon signage available for purchase. Location: Phoenix Metro Retro
708 West Hazelwood
Phoenix, AZ 85013 Phone: 602.279.0702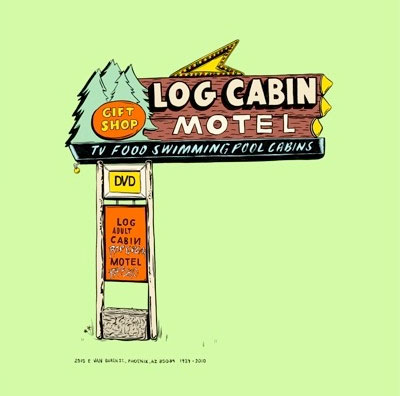 ---
SAT APRIL 13 \\\ 11 - 11:45 AM
FREE WITH RSVP
Private Tour of Paolo Soleri's Cosanti Foundation with Roger Tomalty
At Cosanti in Paradise Valley.
+ SHOW MORE

Join us for a tour of Paolo Soleri's 1959 Cosanti complex led by his special assistant Roger Tomalty. 10% discount on all Soleri windbells and books purchased by RSVPed participants on day of tour. Wheelchair accessible. Meet in the gift shop area at 11 am.
Event is free with RSVP to
pr@arcosanti.org
or by phone at 928-632-6225. Address:
6433 Doubletree Road
(east of Invergordon.) Paradise Valley 85253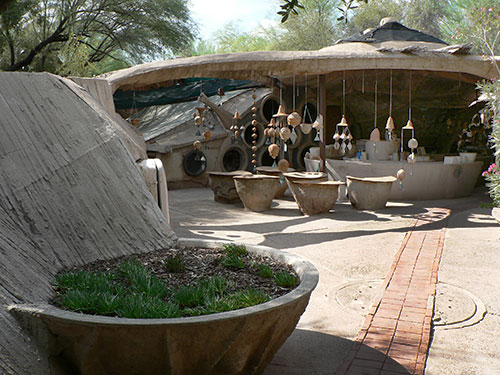 ---
SAT APRIL 13 \\\ 1 - 2:30 PM
Ultimate Tour of the Hotel Valley Ho

TICKETS $19.56 \\\ 480-499-8587
At the Valley Ho in Scottsdale
+ SHOW MORE

Explore the architecture and past of this mid-century-modern landmark, a Hollywood hideaway since 1956 and host to stars like Janet Leigh, Bing Crosby, and Natalie Wood. Designed by architect Edward Varney, Hotel Valley Ho is known for its "Flintstones meets Jetsons" style. Tour meets at the Valley Ho. Valet Parking available. Questions? Call (480) 634-6850. Tickets are $19.56 at 480-499-TKTS [8587] or
purchase tickets online here
.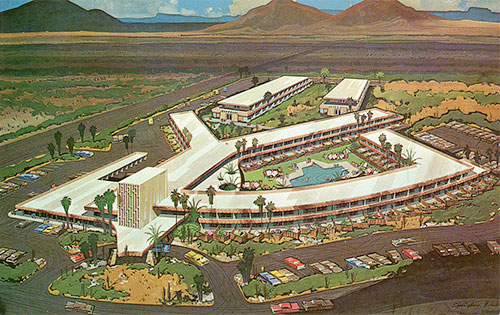 ---
MON APRIL 15 \\\ 7 - 8:30 PM \\\ FREE
"People in Glass Houses"
A Film about Joseph Eichler
At Design Within Reach in Scottsdale
+ SHOW MORE

Midcentury Modern enthusiasts will delight in this film celebrating the passion of homeowners, architects and fans of the homes built by Joseph Eichler in California between 1949 and 1974. People in Glass Houses is the first film to explore the legacy of the Eichler phenomenon and seeks to discover what makes these homes so compelling. Featuring interviews with seven Eichler owners in the San Francisco Bay area, as well as conversations with Ned Eichler, son of Joseph Eichler, and Paul Adamson, noted author, Eichler historian and architect.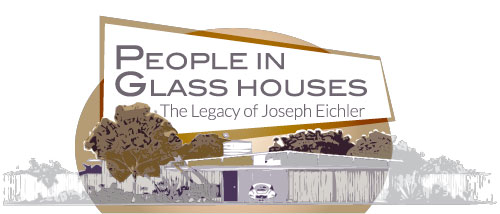 View Trailer on Youtube
. Cocktails at 6:30, film starts at 7. Address:
4821 North Scottsdale Road
, Scottsdale, 85251. T: 480-970-8800
TUESDAY APRIL 16 \\\ 7 pm \\\ FREE
Architecture "Slide Slam" Presentation In collaboration with AIA Arizona
+ SHOW MORE

See Valley architects present their work. Includes Page Repp, AIA, Repp Design & Construction; James Richärd, AIA, Richärd + Bauer; Mark Ryan, AIA, Mark Ryan Studio; and Matthew and Maria Salenger, AIA, CoLAB.
Scottsdale Center for the Performing Arts
, Stage 2 Theater.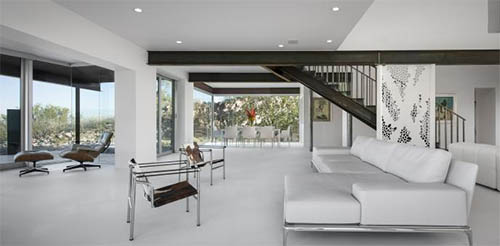 Flynn Redux 2012 project by CoLAB
---
WEDNESDAY APRIL 17 \\\ 6 - 8 pm \\\ FREE
Modern Ranch Makeovers
At Copenhagen Imports in Central Phoenix
+ SHOW MORE

Thinking about a makeover for your Mid Century home? Join us for a special presentation by Cavin Costello and Claire Aton of
The Ranch Mine
, who will share their unique vision for bringing new life to Mid-Century Modern and smaller ranch-style homes in the Phoenix area. Also speaking will be
Copenhagen
owner Erik Hansen, who will reflect upon Copenhagen's 43 years as the Valley's original modern furniture pioneer. Wine and hors d' oeuvres will be provided by Duck & Decanter. Event is free. Address:
1701 E. Camelback Rd. Phoenix, AZ 85016
602-266-8060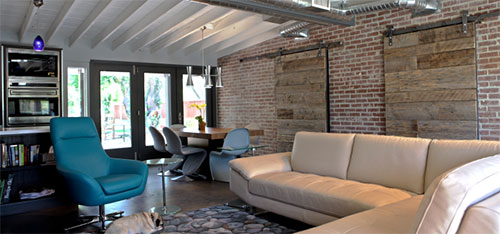 The Sunview House is a Haver Home remodeled by The Ranch Mine
---
THU APRIL 18 \\\ 6 - 8 PM \\\ FREE WITH RSVP
100 Years of the Formica® Brand
At Union Workspace in Phoenix
+ SHOW MORE


The Formica® brand is turning 100 this year and we're throwing a party around the world! Join us as we take a journey through our rich design history - from industrial product to celebrated modern wonder material.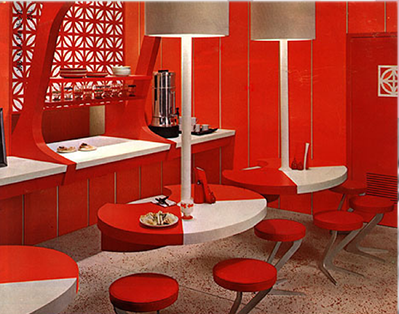 The Formica Group, the original inventor of laminate and continued design leader, worked with the world renowned design firm Pentagram to create an exclusive anniversary collection to celebrate with a fresh take on iconic Formica® laminate. The party's at Union Workspace, and presented in collaboration with IFDA and The Velocity Group. RSVP at
100yearsofformica@formica.com
or 513-786-3301. Address:
1729 E. Osborn Rd
. 2nd Floor, Phoenix AZ 85016
---
FRI APRIL 19 \\\ 9:00 - 11 AM \\\ TICKETS $40
Tour the Superlite Block Factory with Tazmine Loomans
At 42nd Ave & West Highland Ave.
+ SHOW MORE

Discover how Phoenix became the Block Capital of the World on this guided tour of the Superlite block factory on Phoenix's west side. Learn about the materials being used to restore the David and Gladys Wright house in Arcadia, and see actual Superlite blocks being made with architectural critic and writer Tazmine Loomans. Please bring your own hard hat if you have one!
Order tickets for $40 online here
. Do not call the SMoCA box office. A portion of the proceeds benefit Arizona Preservation Foundation.