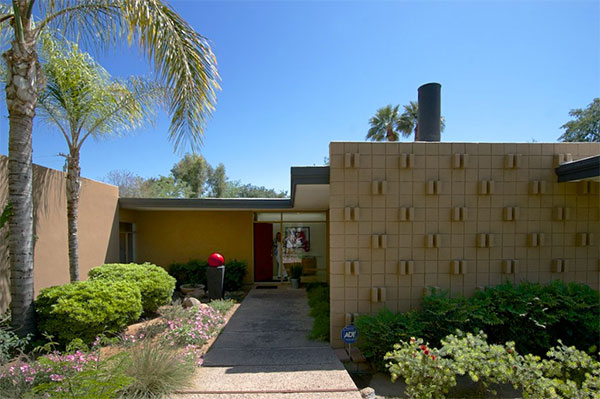 Bob Starkovich's House

Architect beleived to be:
Robert "Bob" Starkovich
Year:
1960
Completion:
100%
Style:
Midcentury Modern + Contemporary
Notes:
Legend has it Bob Sta rkovich of Southwest Construction Co., a former employee of Ralph Haver, was the designer for Orchid Acres, this tucked-away neighborhood of more conservative ranch homes near Royal Palm Park. This contrastingly modern home circulates around a central core and has been remodeled once before. The steel fireplace is a striking centerpiece against the block wall in the sitting room. Mottled glass block lets in light while affording privacy. The red door has been resurfaced with Formica sculpted finish. It is unknown if the white ceramic tile is original to its time or a later addition.