Van Buren in the 90s
Photos by Michael Levine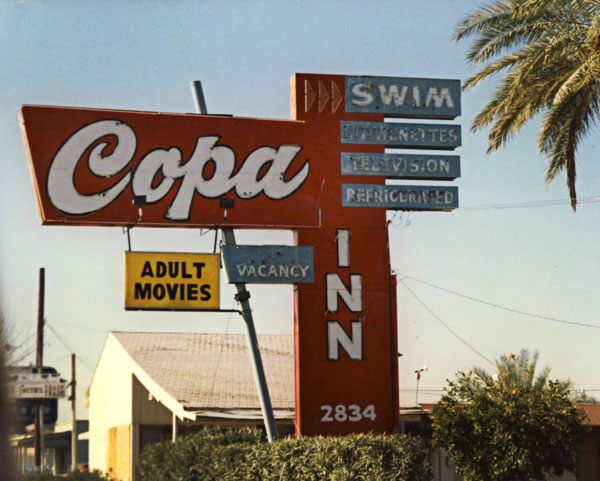 When Michael Levine first relocated to the Valley from New York, he was struck by all the beautiful signs along Van Buren Avenue. Today only a few of them remain.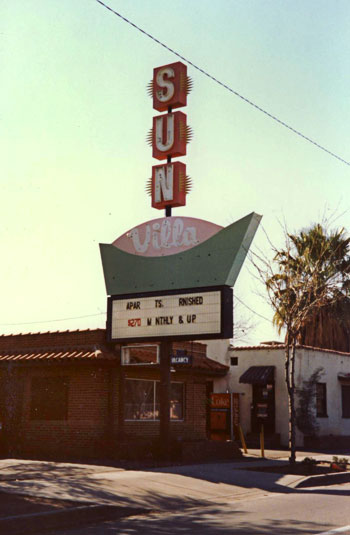 An avid Phoenix Suns basketball fan, Levine was lucky enough to have salvaged the sparkly Sun Villa sign for his own collection.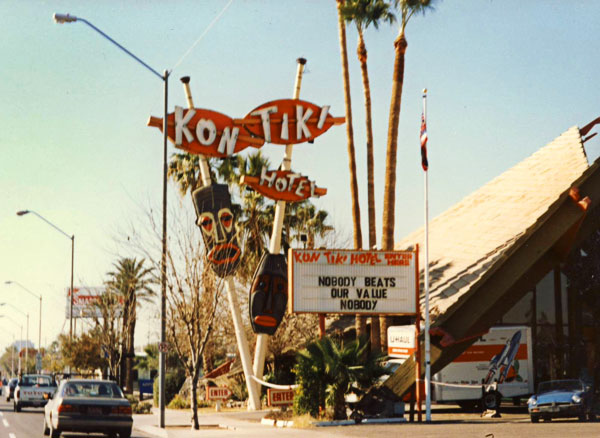 The
Kon Tiki
sign, like many masterworks in the Valley, was designed by local talent Glen Guyette.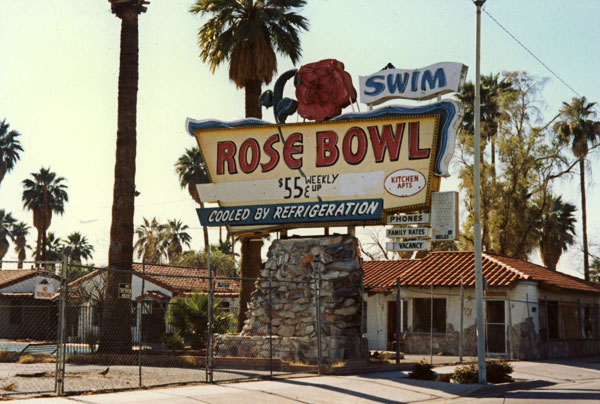 The Rose Bowl sign has been salvaged.