Mesa's Main Street Neon by Night
Arizona's mecca of hospitality themed neon still flickers
U.S. Highway 60 used to pass right through Main Street of Mesa, but like many cities across America new freeways would bypass the mom and pop motels along Main Street, giving their neon advertisements less reach with fewer cars driving by. It might sound like the plot to a familiar Disney movie Cars but it happened all across the United States, and Mesa was no exception.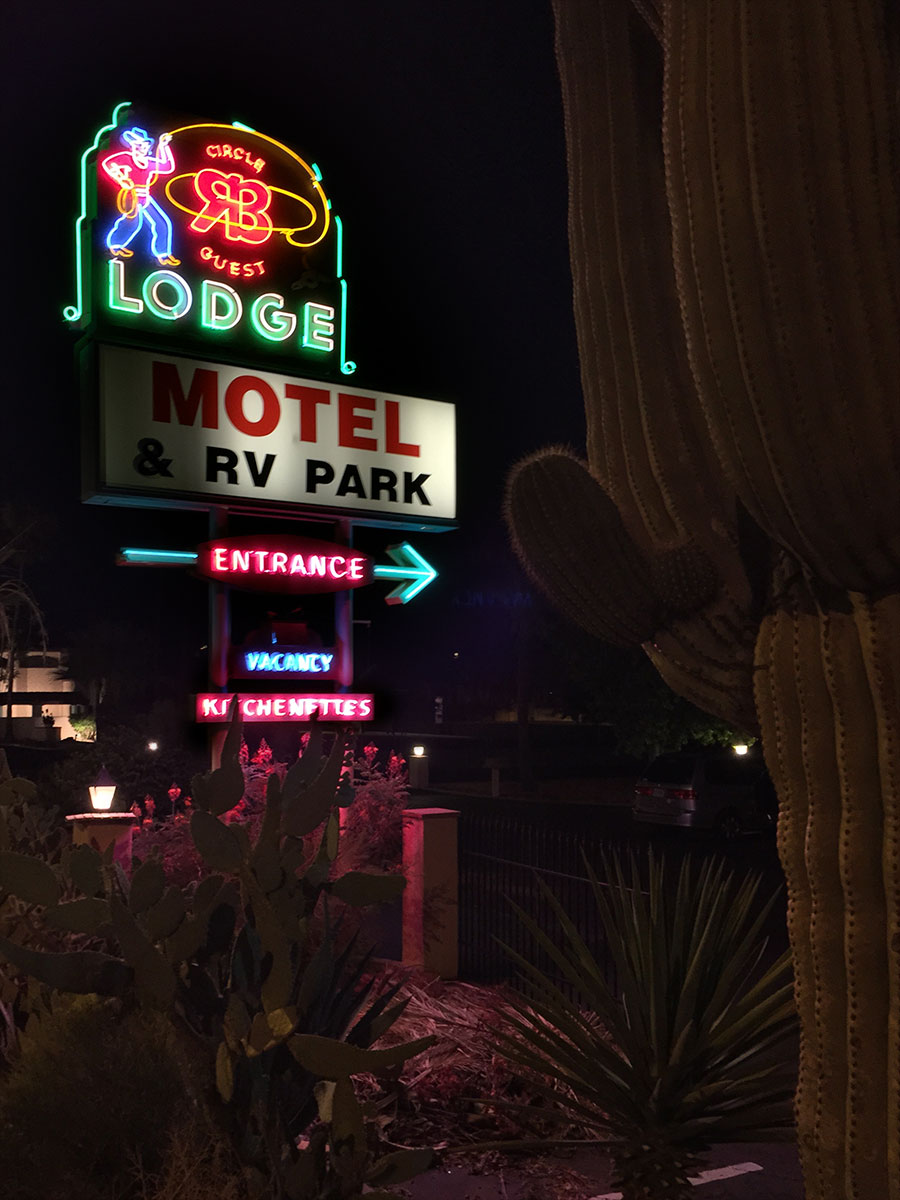 Some holdouts along Mesa's Main Street have maintained their signs over the decades, however, and appear to be doing just fine. We applaud them for upholding the spirit of Arizona's advertising techniques at midcentury and encourage you to take the 90-mintue out-and-back tour of Main Street yourself sometime.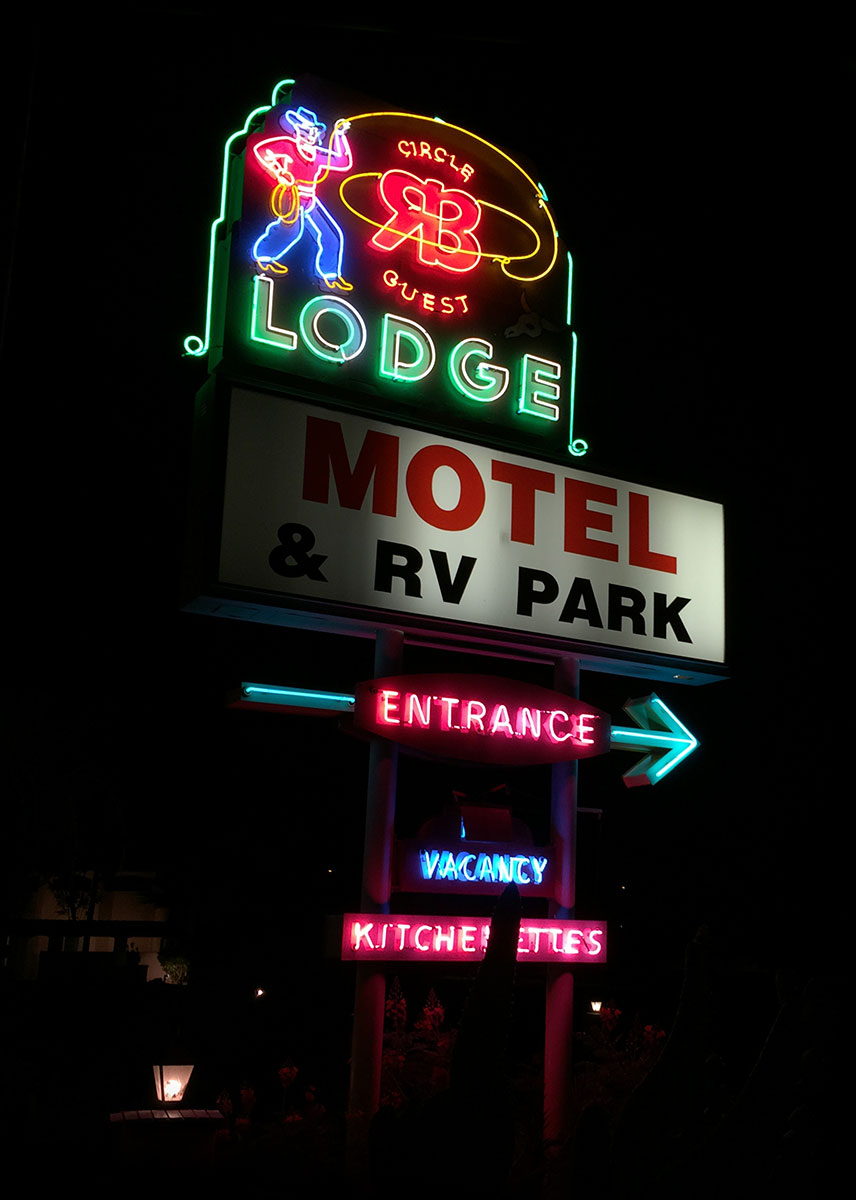 The sign at Circle RB Guest Lodge is one of the few animated signs that still remain along the strip.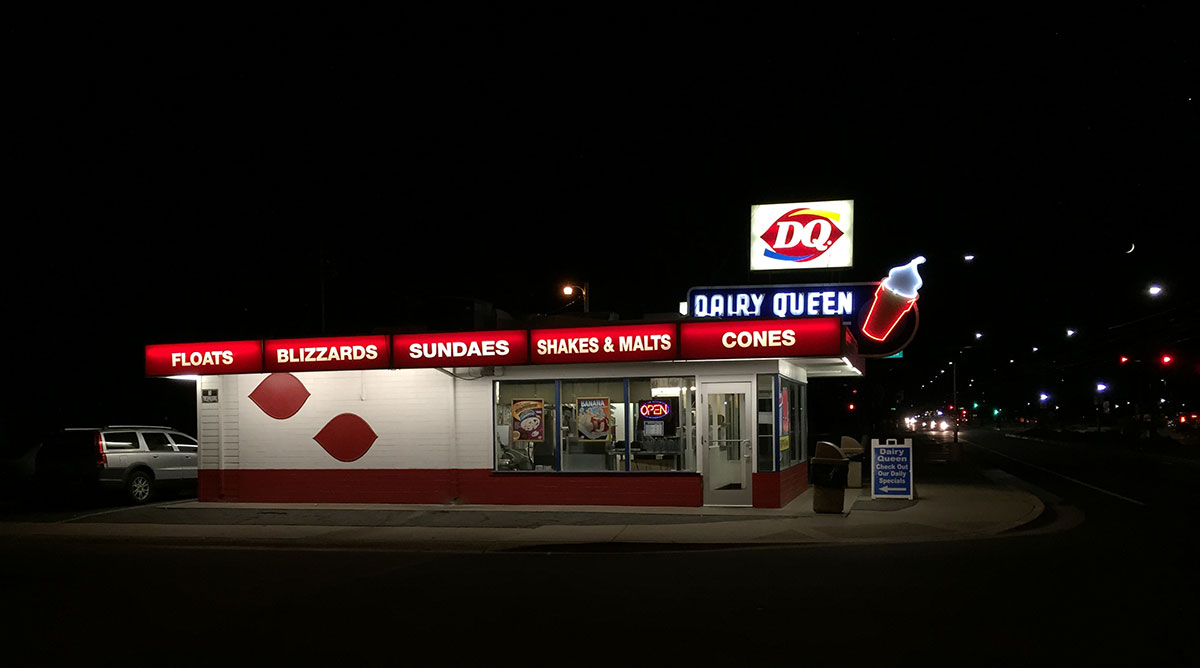 The Dairy Queen building and its neon cone is one of the cutest ever seen in our region.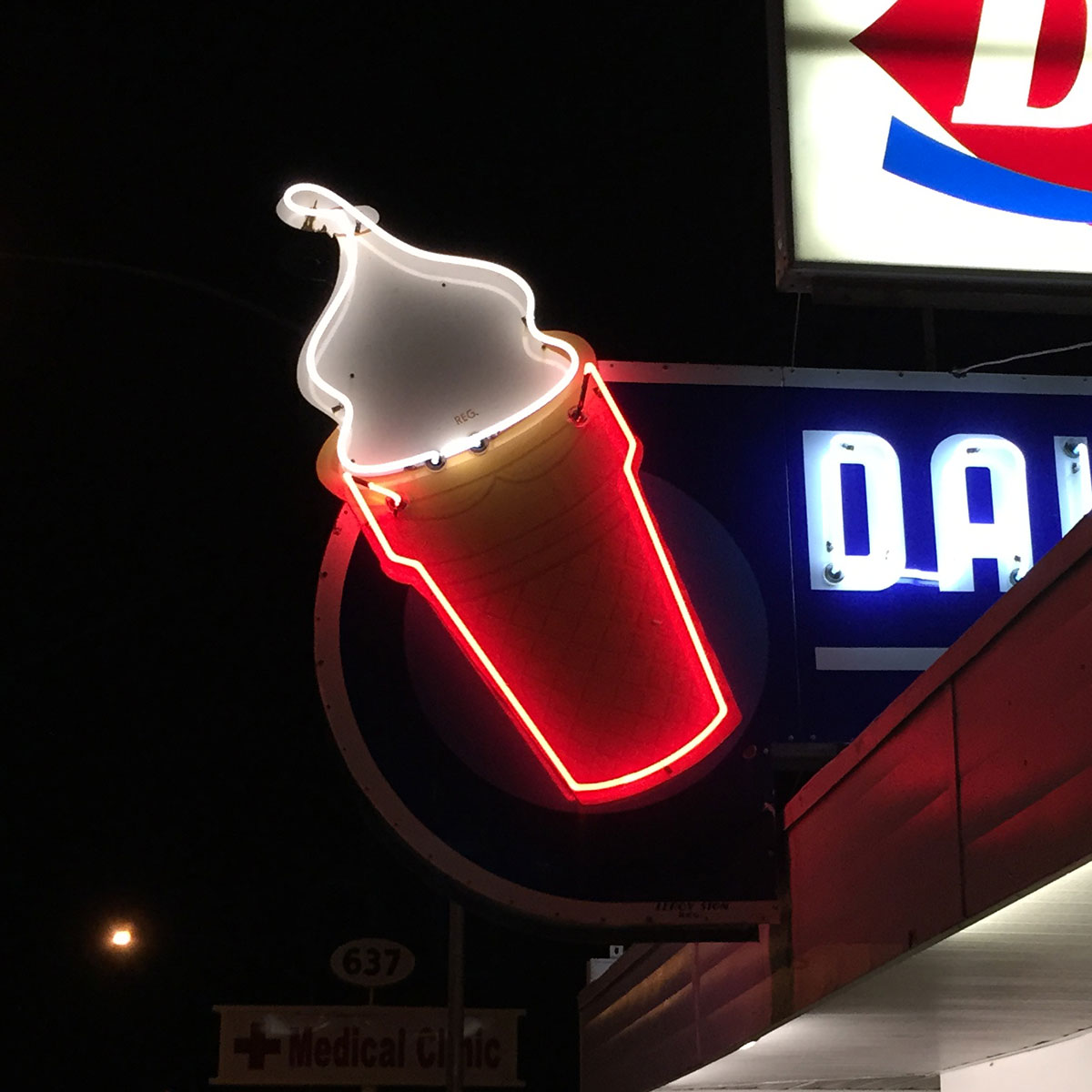 If you would like to take a tour of your own, find the Mesa route on our map of vintage neon in Central Arizona. It takes about 40 minutes to drive Main Street's full length with a few stops. Due to light rail and the highway median, it is simpler to plan a out-and-back route of 90 minutes so both sides of the street can be driven.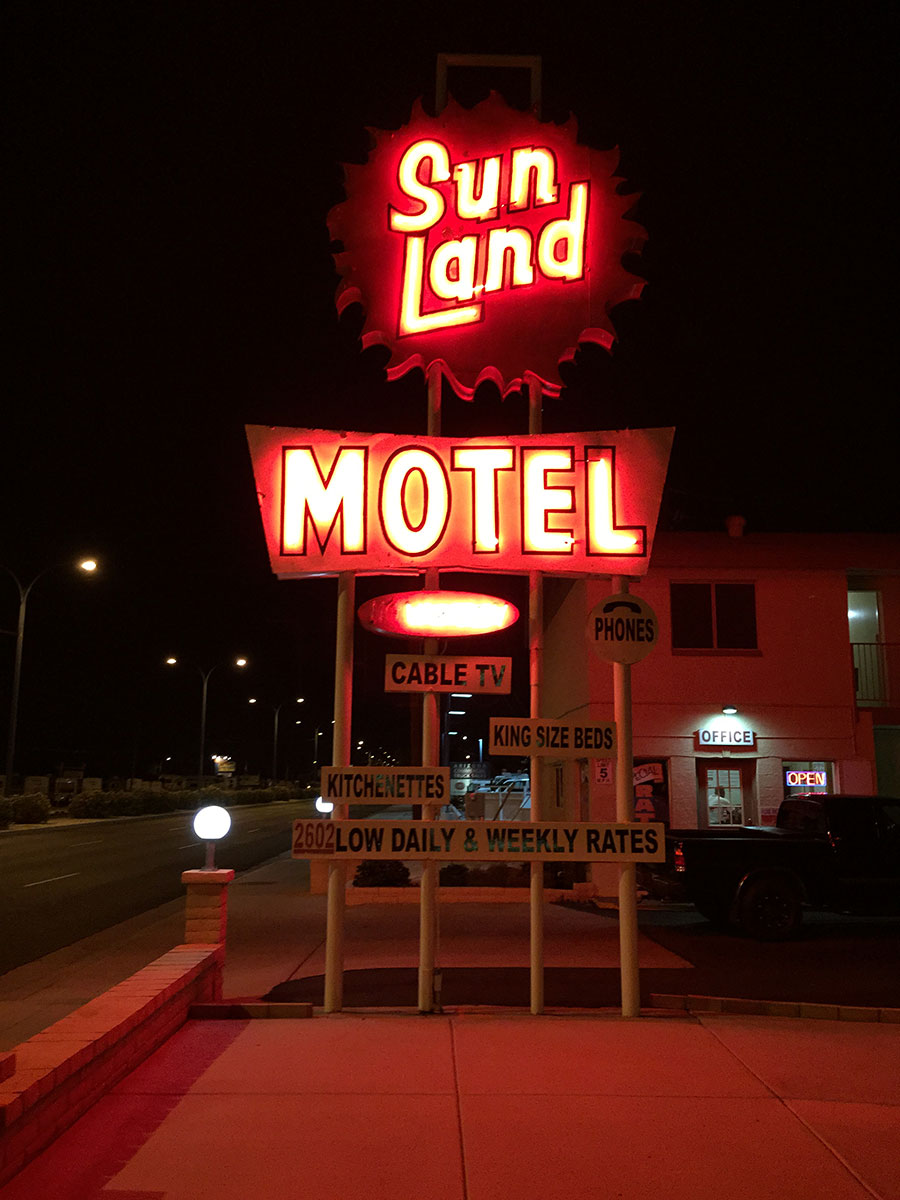 The Sun Land motel must be visited by night to be believed. The neon simply blazes up this section of Main Street. Neon used to be the only illumination on this humble two-lane section of Main Street.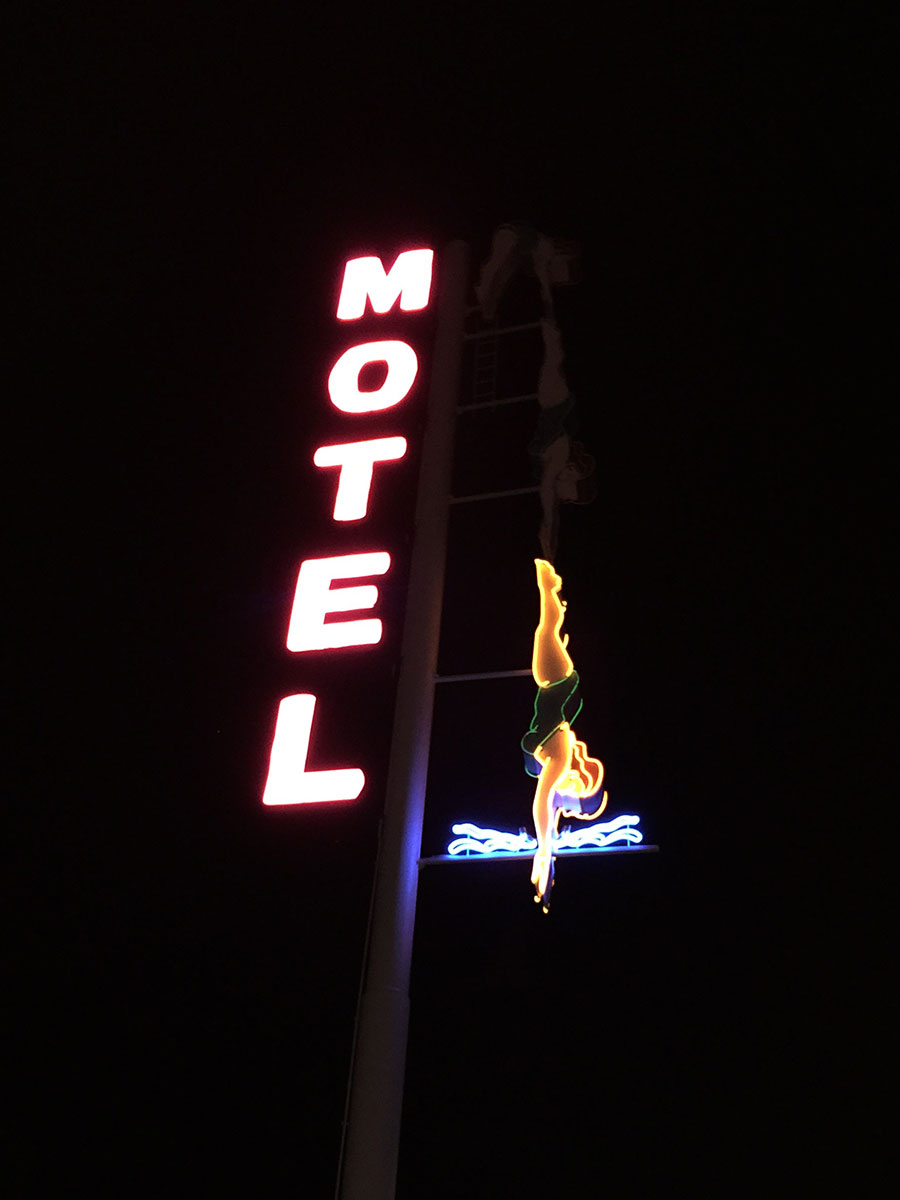 Mesa's Diving Lady took a crash dive in 2010, and the Mesa Diving Lady campaign raised over $120,000 for restoration through the Mesa Preservation Foundation to help her get light up again. The property is actually a two-fer, with the Starlite Model sign sharing the same frontage. Skilled photographers can capture both in one shot.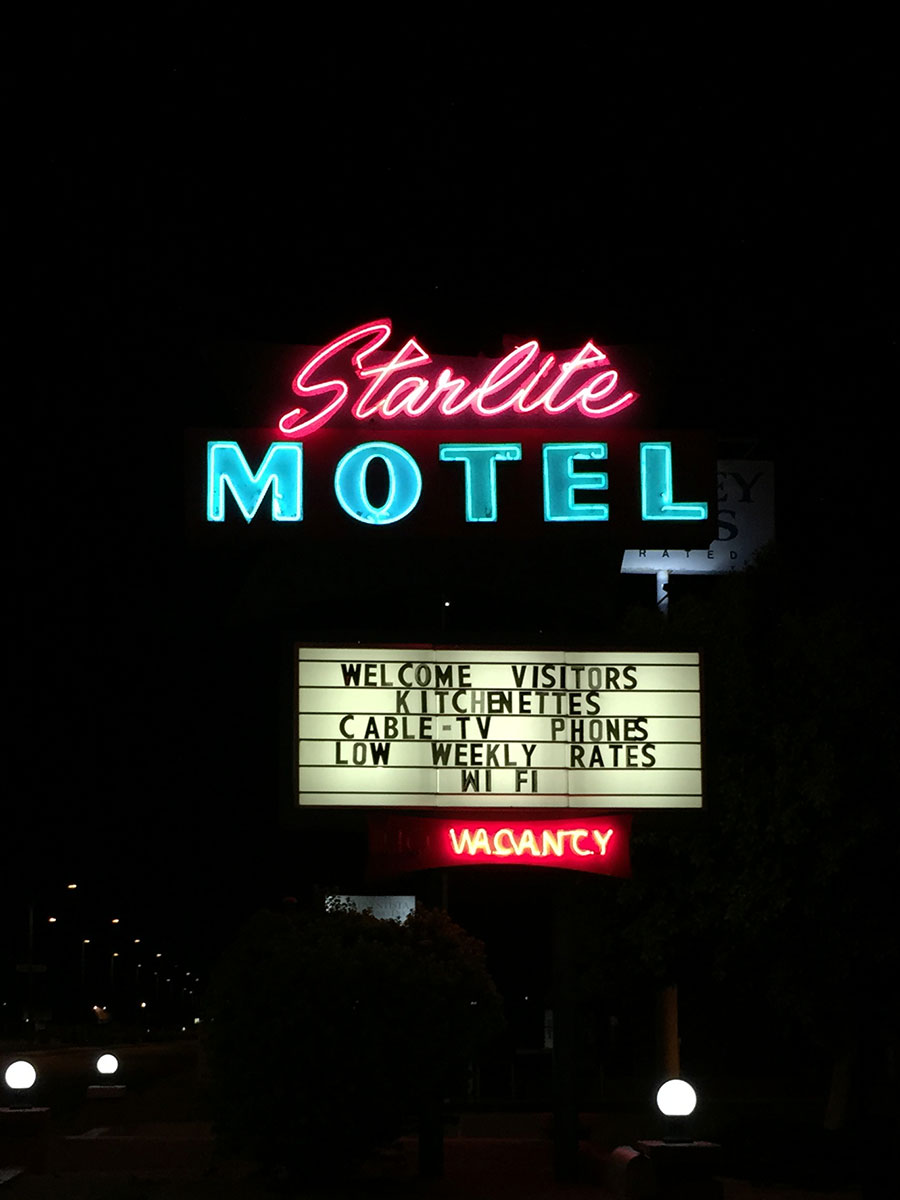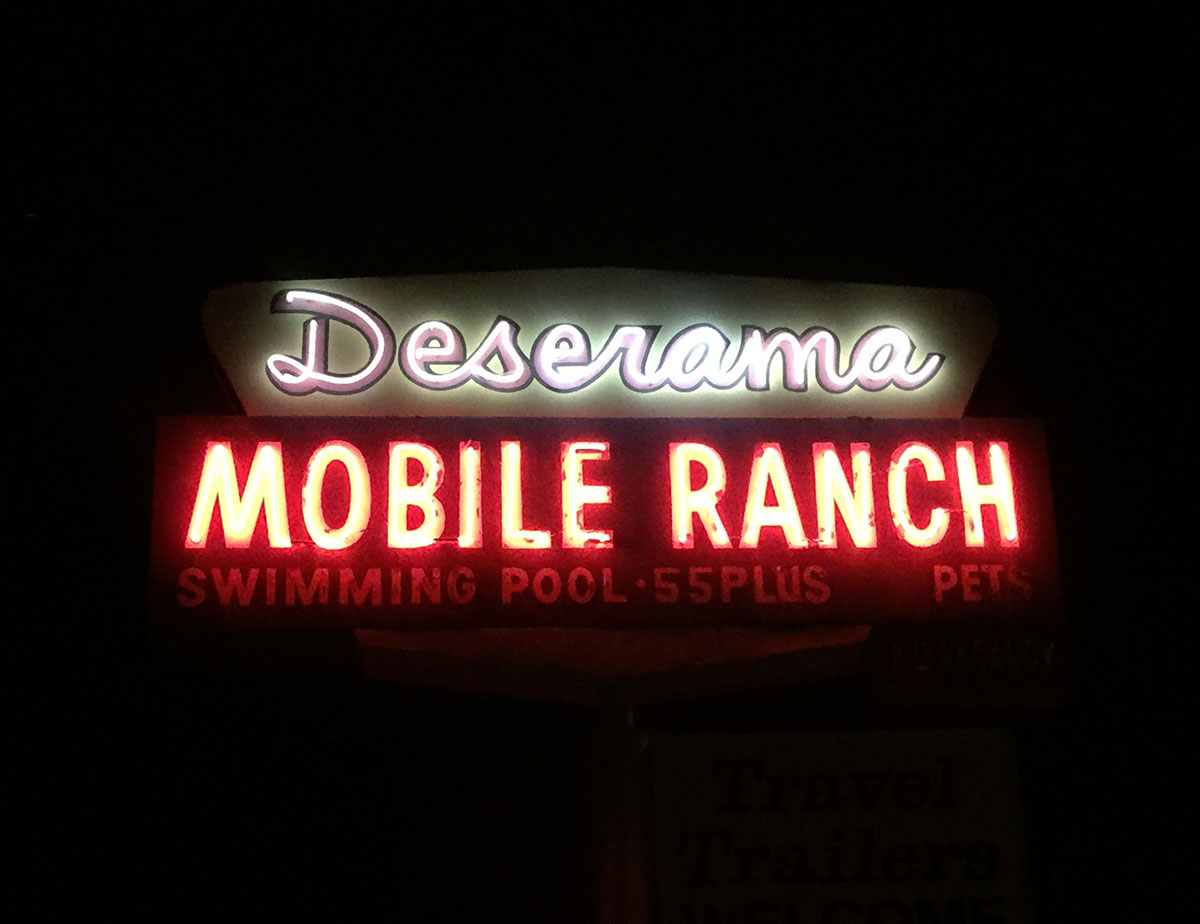 Mesa is home to many mobile home parks and age restricted retirement communities. Deserama maintains its neon sign well.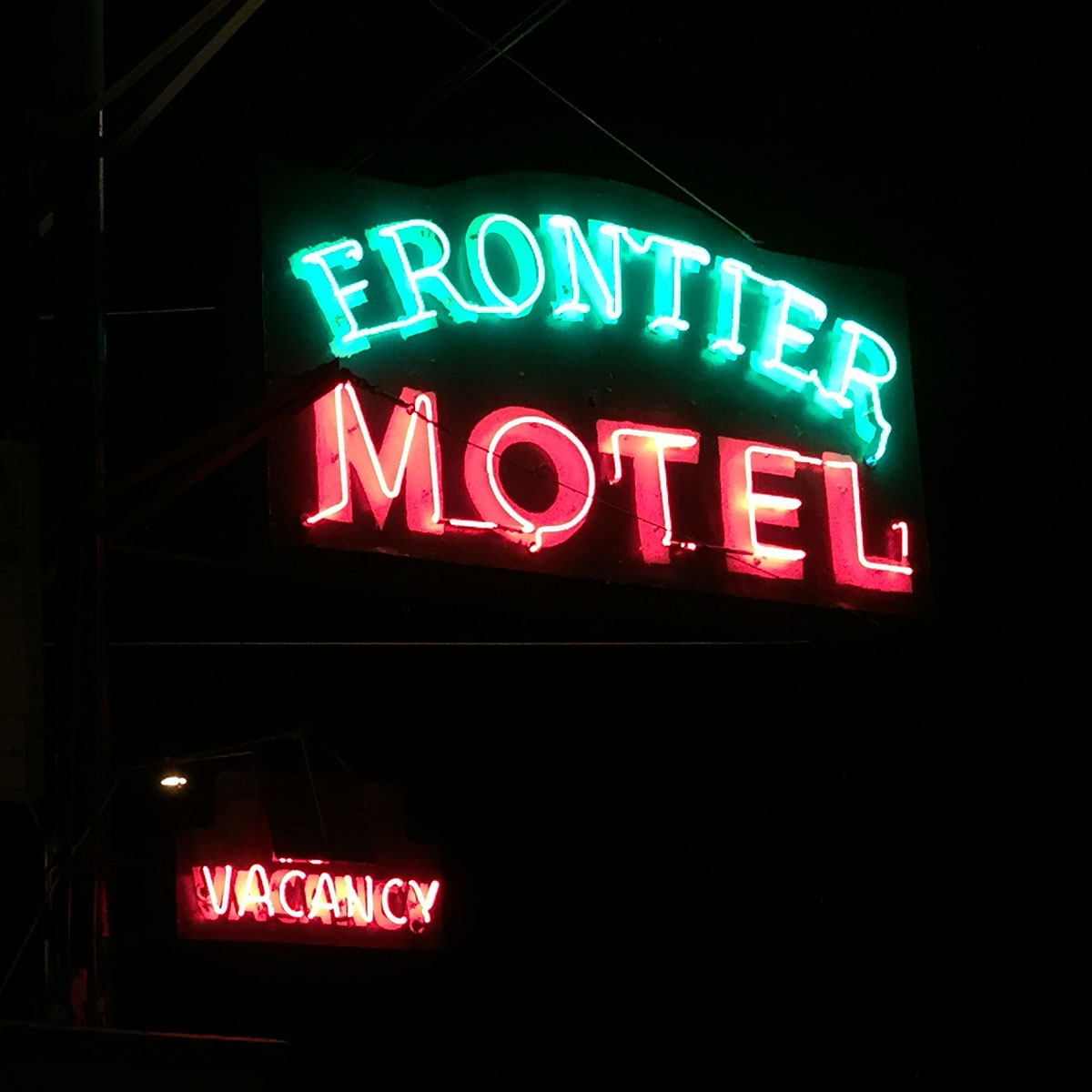 The City of Mesa is developing its own neon sign conservation ordinance, inspired by the one in Tucson, to encourage upkeep of the historic character of Main Street. While many of the signs may be individually modest, it is their concentration in an easily identifiable district that makes them even more special.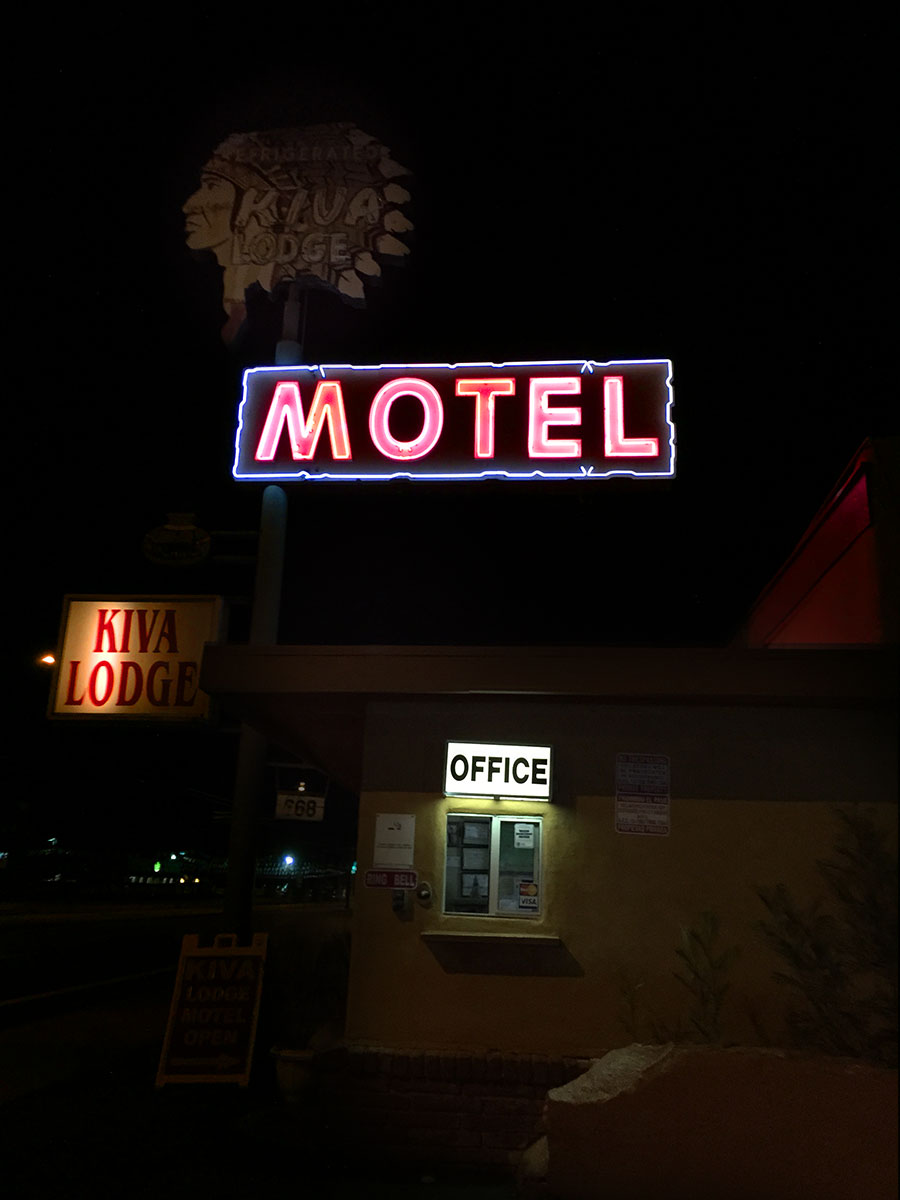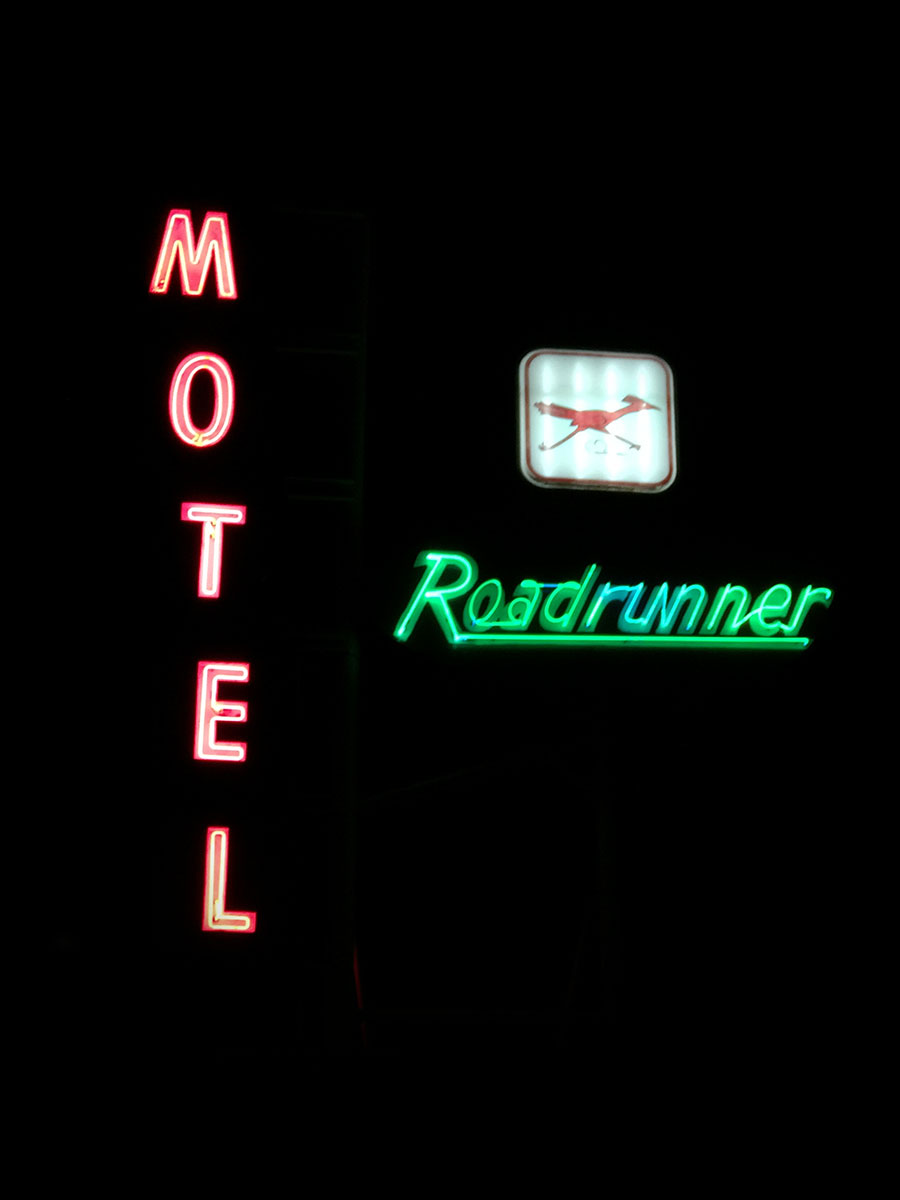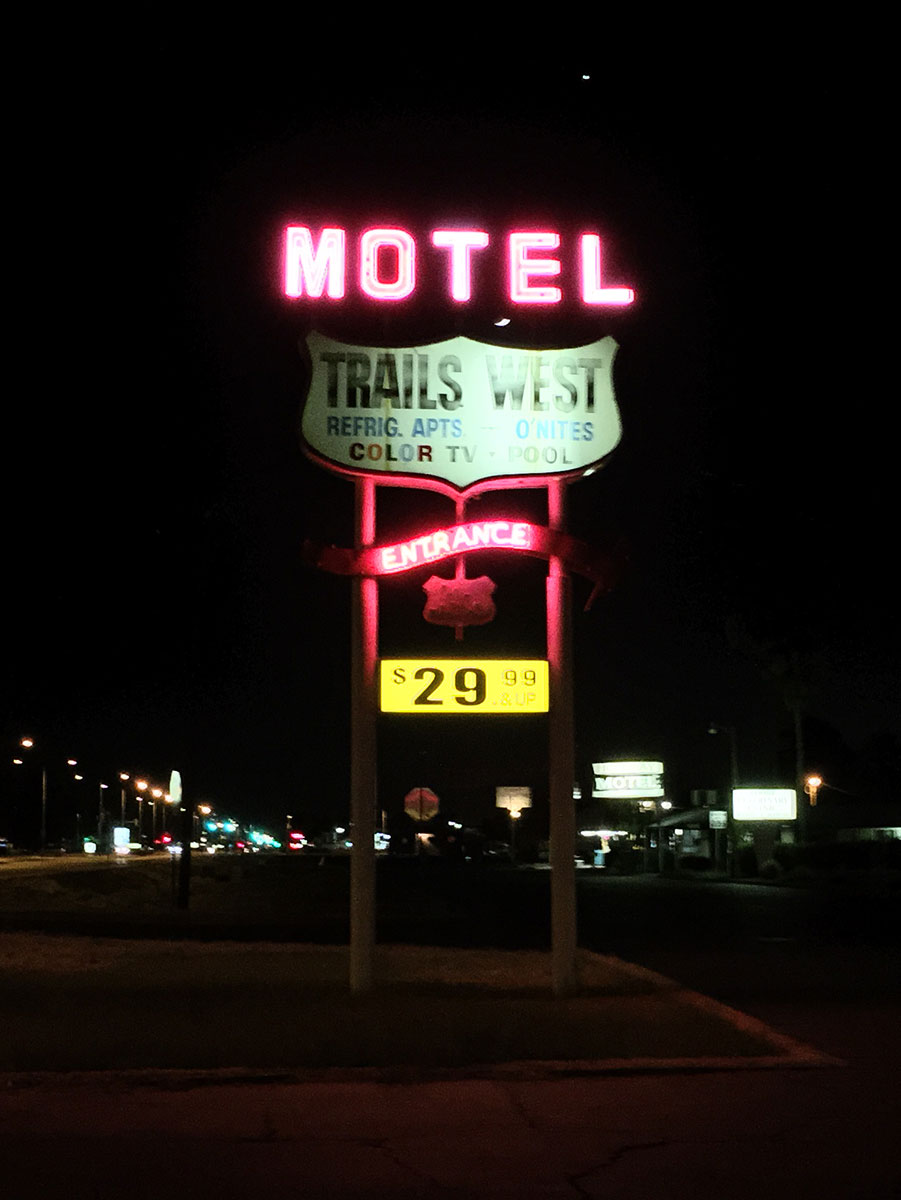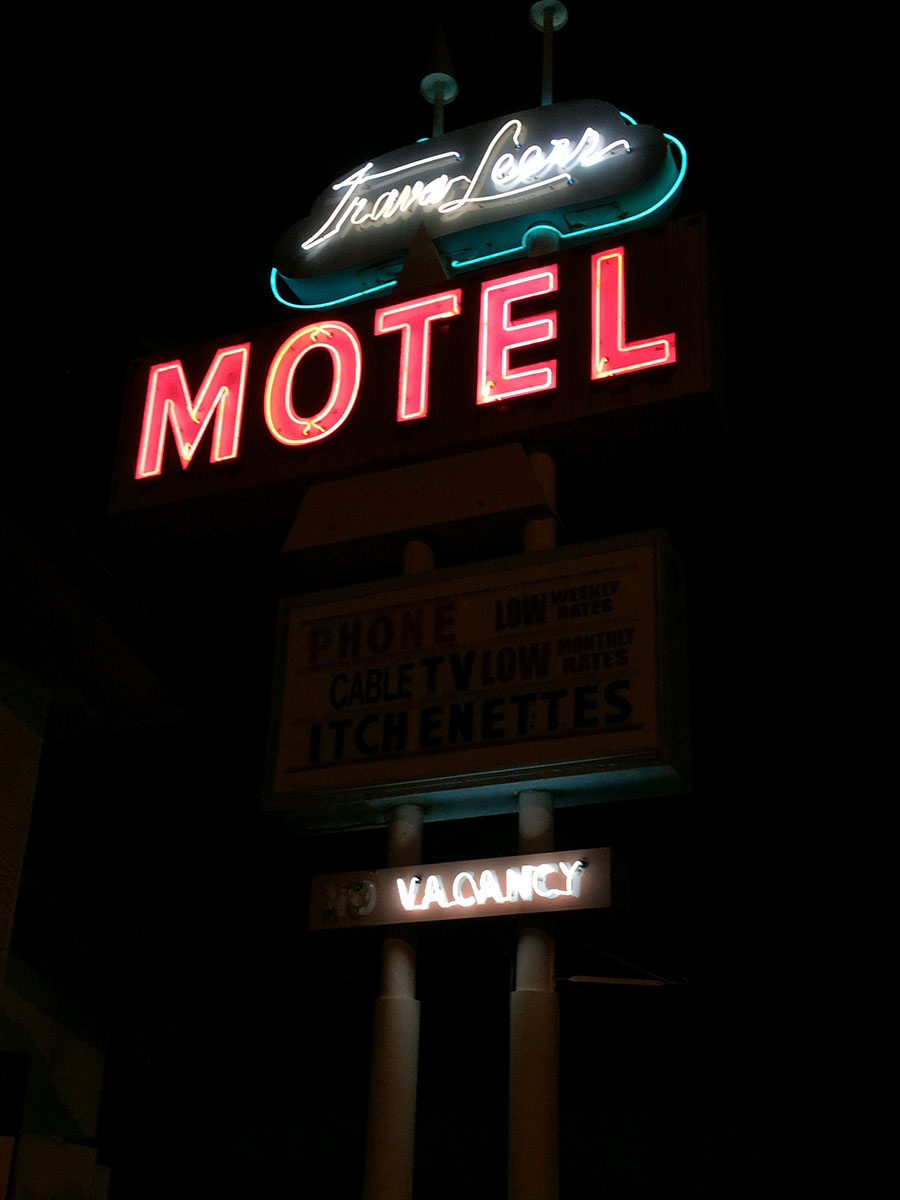 Conspicuously absent here are the more spectacular local icons like the Buckhorn Baths, Bill Johnson's Big Apple, and Watson's Flower shop, which are no longer lit up. Watson's sign got hit by a microburst in 2014, and they claim it will take $65,000 to restore their sign. Buckhorn and Bill Johnson's properties are at risk, with both companies currently out of business. A deal for the City of Mesa to purchase the Buckhorn Baths and restore it fell through in 2015. While many of the hotels shown here could be classified as low-budget their charm as beacons of midcentury advertising still endures. The drive down Main Street is well worth the trip for neon hunters both by day and by night. A sundae at Dairy Queen puts a cherry on top of the experience! Click here to access our 90-minute out-and-back driving tour of Mesa's Neon, or visit the Diving Lady and her friends using the map below. Photos ©2015 Modern Phoenix