The Warner Residence by Charles Montooth AIA
1958 Concrete Block Home in North Phoenix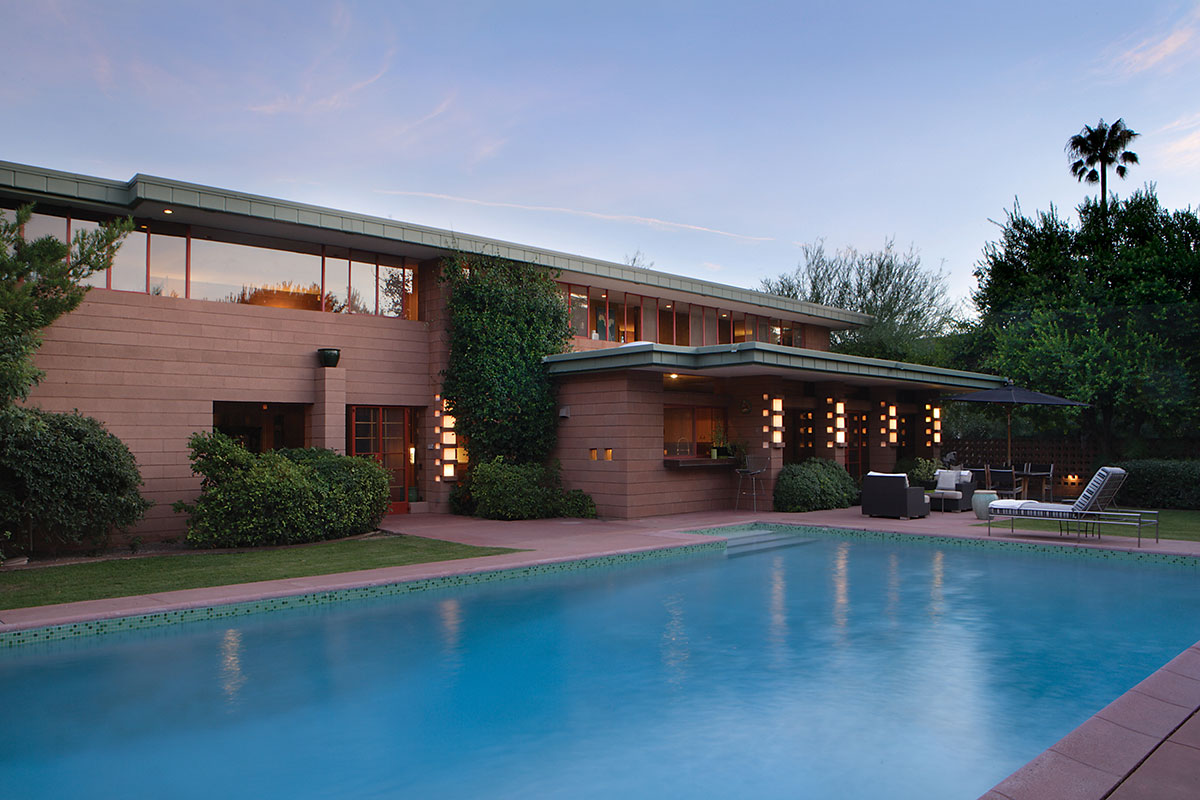 Charles Montooth AIA was a Taliesin Fellow and Faculty Member that applied the principles of Wright's organic architecture to design single family homes in Phoenix and Paradise Valley, Arizona. Montooth was a lecturer on environmental design and philosophy of architecture at Arizona State University and was deeply concerned with the man's impact on the environment. He is well remembered for his construction work on Wright's
Pieper Residence
in Paradise Valley and the
Adelman House
, both examples of concrete Usonian style architecture adapted for the desert. He also performed construction on the
David and Gladys Wright House
using a new product —
concrete masonry units
similar to those used here.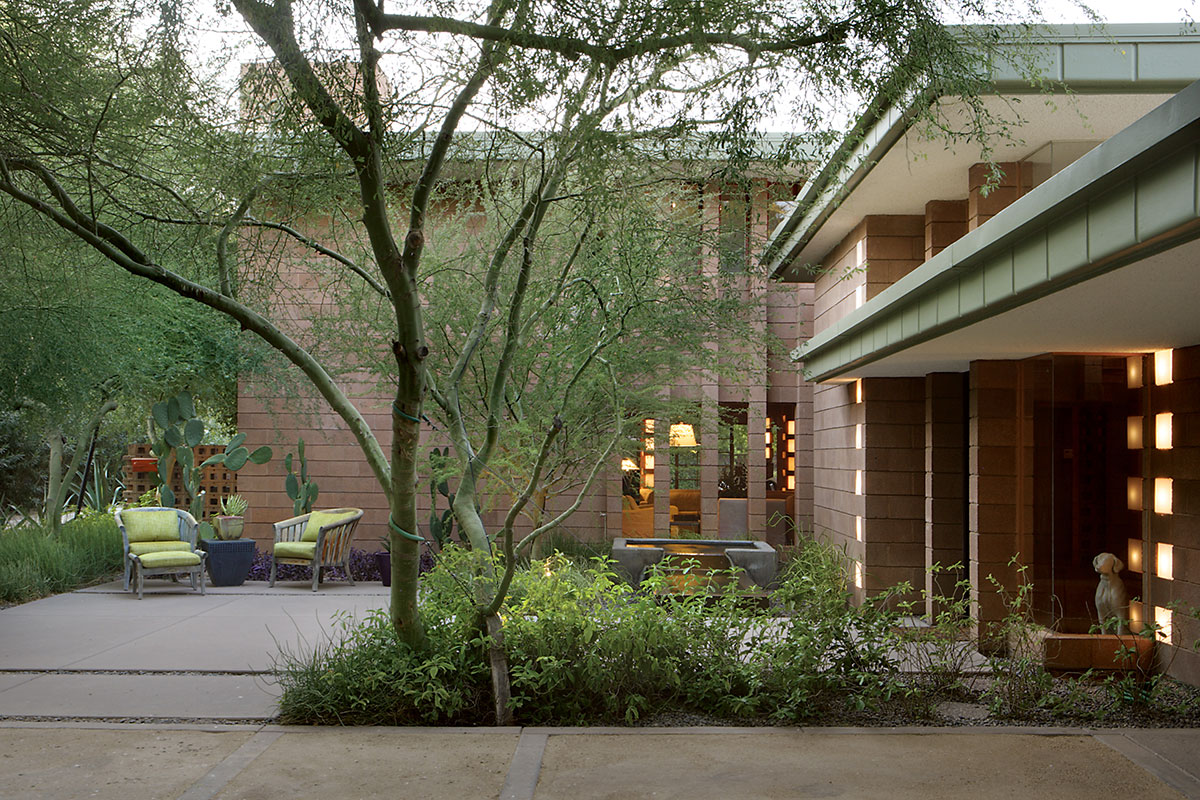 This 1958 home designed by Montooth and constructed of pink-tinged 8X16 concrete masonry units (CMU) features unusual lighting elements built into the block columns. Landscape Architect Christy Ten Eyck completed an extensive landscape plan with the second owners that created several gracious outdoor living spaces like the front entry, above.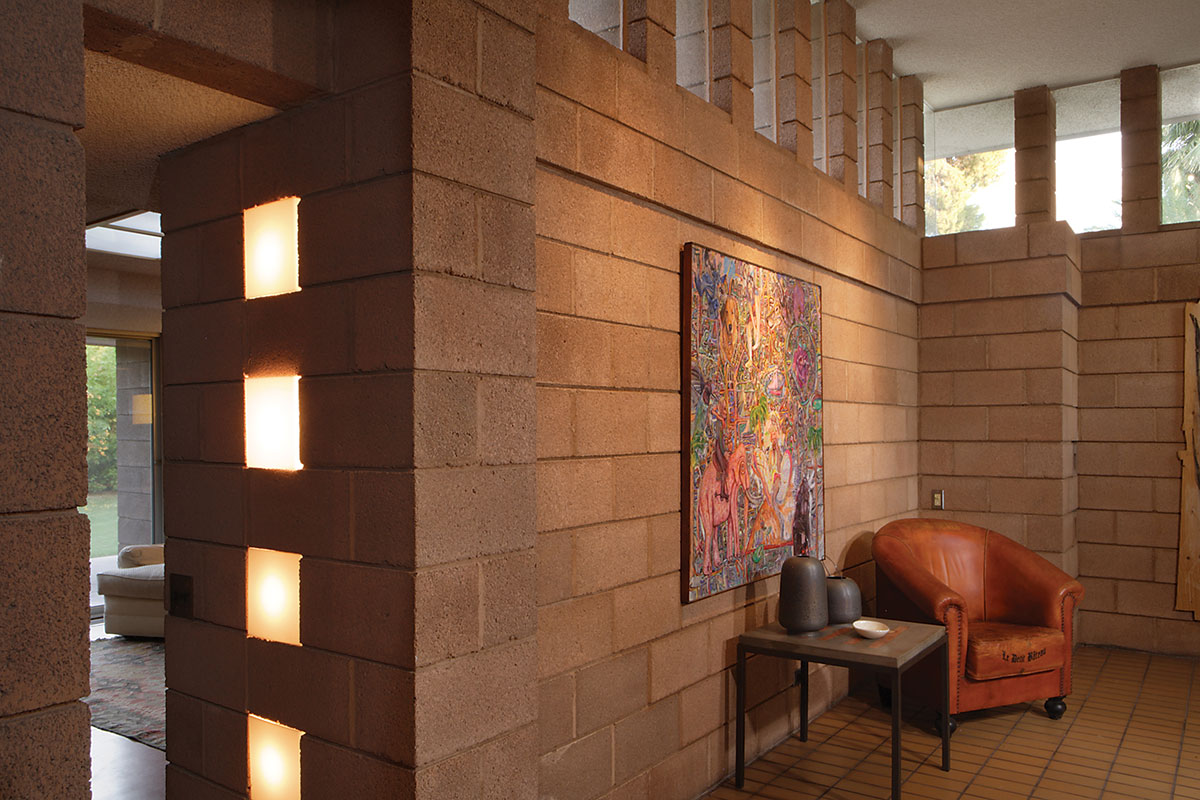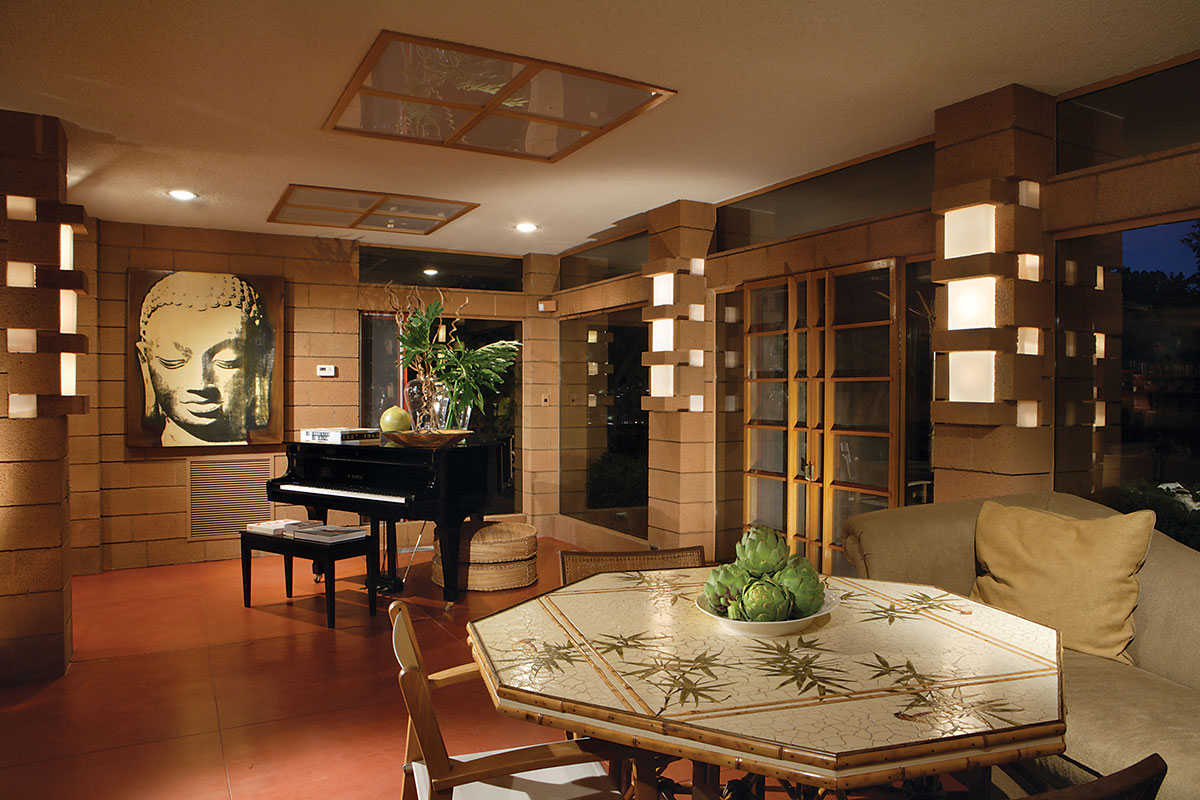 The home was built out in two phases by the Warner family, so what were once exterior columns are now a dramatic architectural feature of the open living area.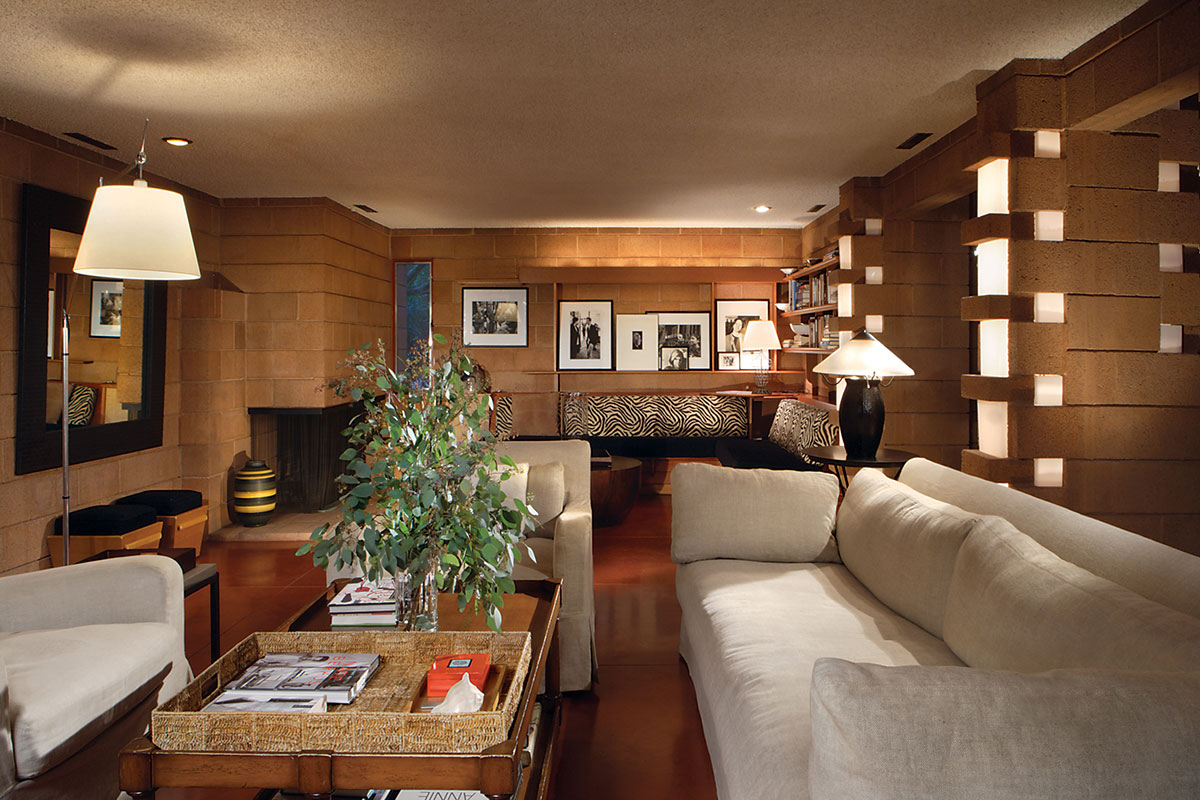 The second-story patio was enclosed to create a larger master suite. North-facing windows let in plenty of light while affording privacy in the deep setback on this former citrus grove plot. The steel casement windows and doors are all original, and several corner windows are unobstructed. Floors are scored red concrete.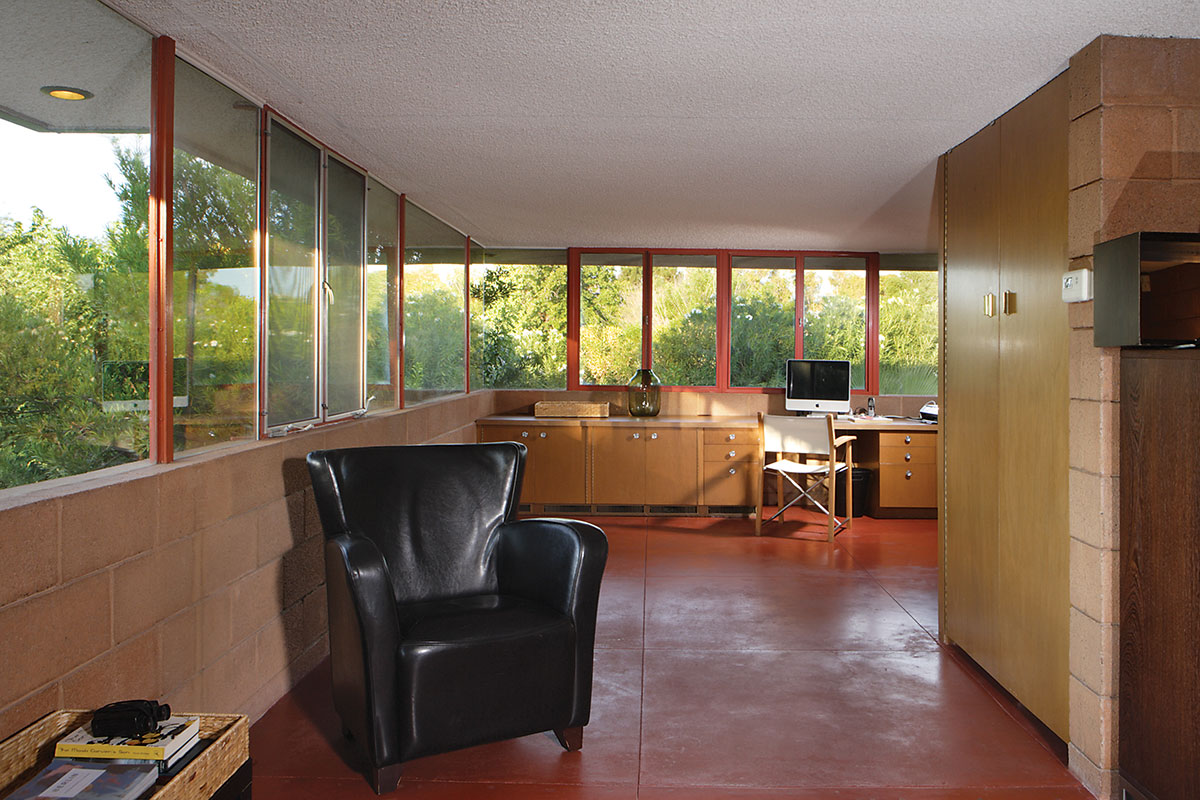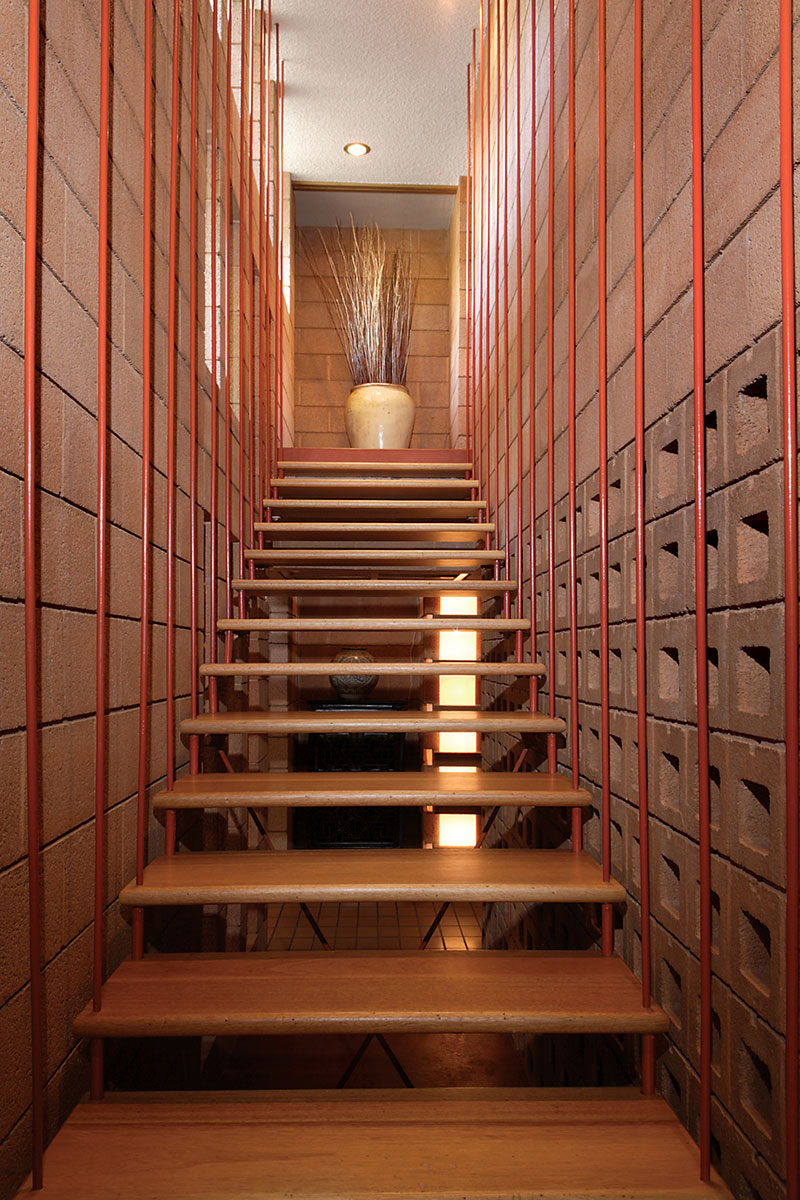 A most unusual centerpiece of the home is the suspended steel staircase with gentle risers. It connects the living area with three bedrooms upstairs.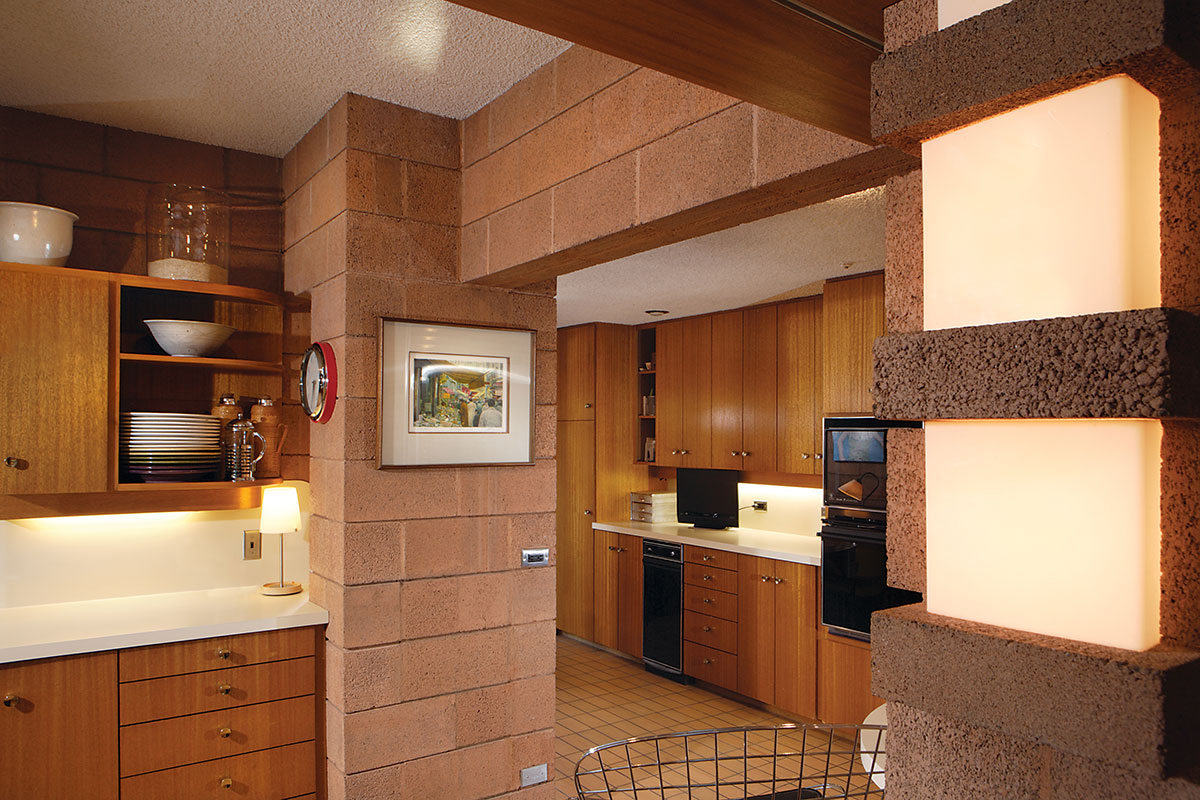 The original kitchen, shown to the right above, was galley-style until the second buildout, which created a more open and modern workspace below. The countertops are period-appropriate Formica.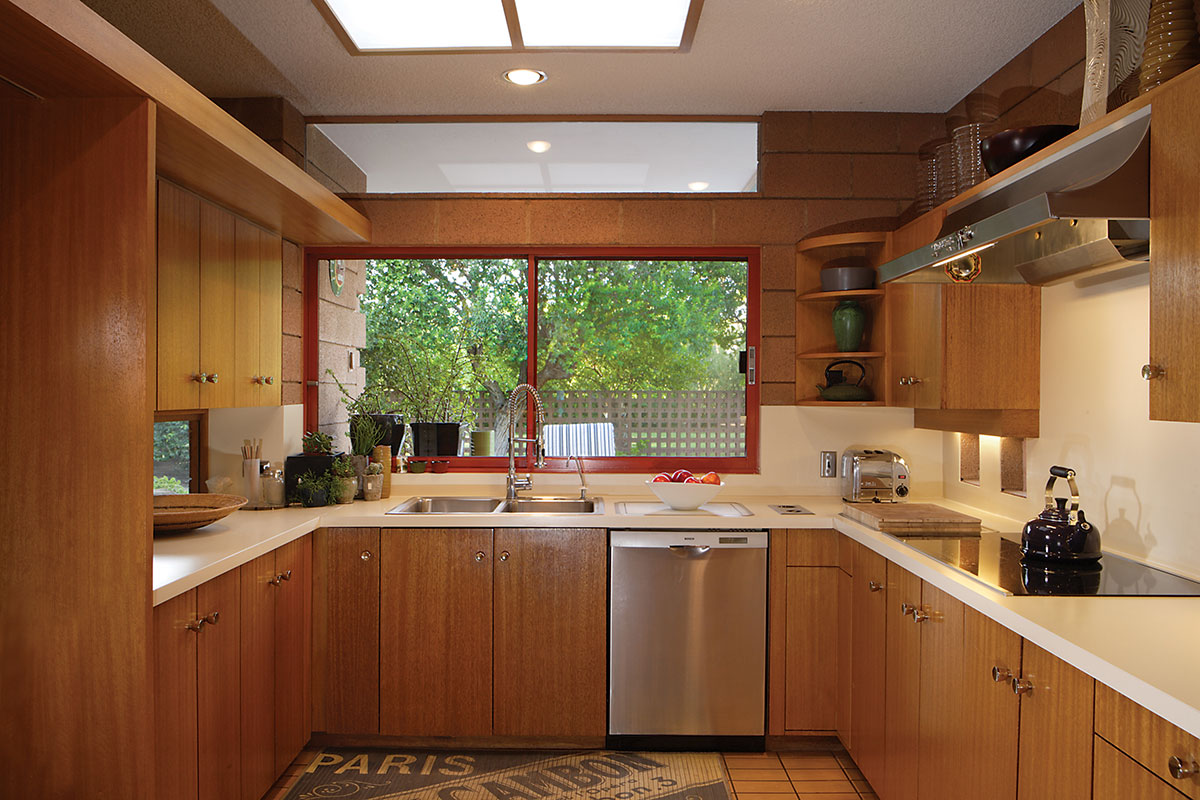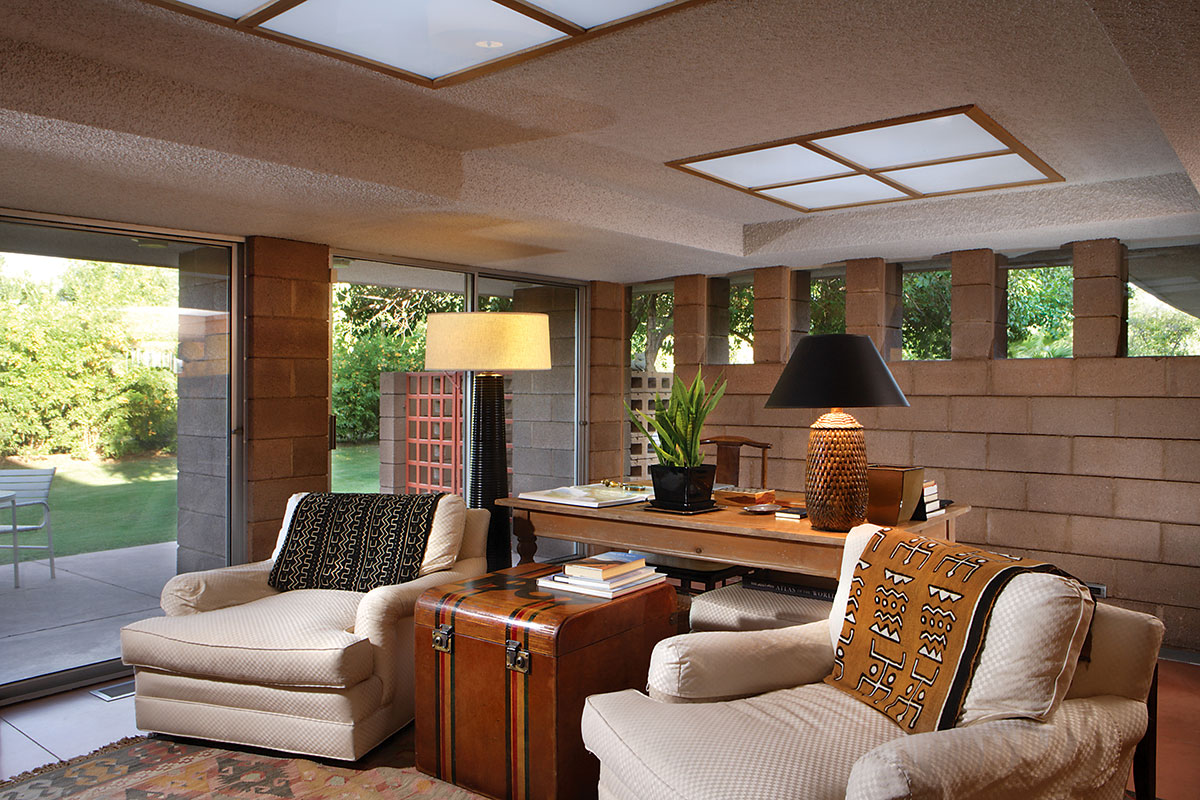 This home is situated on a large citrus lot in north Phoenix, and due to its location, lot size and surrounding home style is vulnerable to development. It is ready for a new owner to appreciate its original features and condition!

Video of Charles Montooth on the art of drawing at Taliesin.

Photos ©2014 Joe Cotitta, used with permission