Southern Sunnyslope, Southeast of Dunlap Ave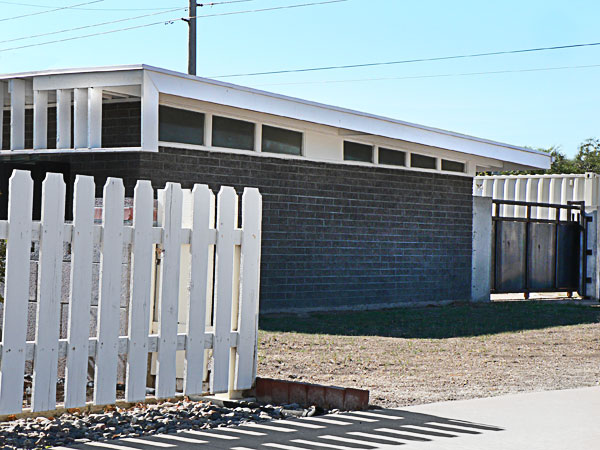 Read about this
sandblasting rehab here
.

What the home looked like in 2003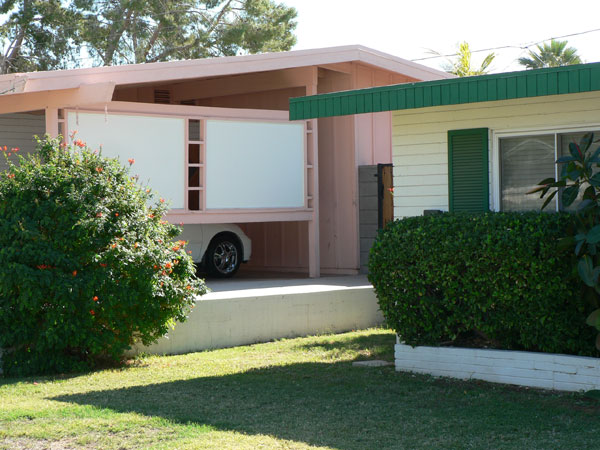 Little pink houses! A classic carport sunscreen.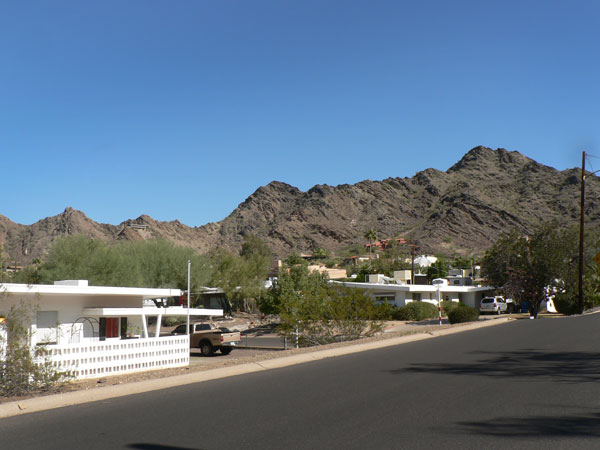 Sunnyslope is valued for its gently sloping streets (requiring interesting architectural/landscaping solutions) and its breathtaking views of the North Mountain and Phoenix Mountain ranges.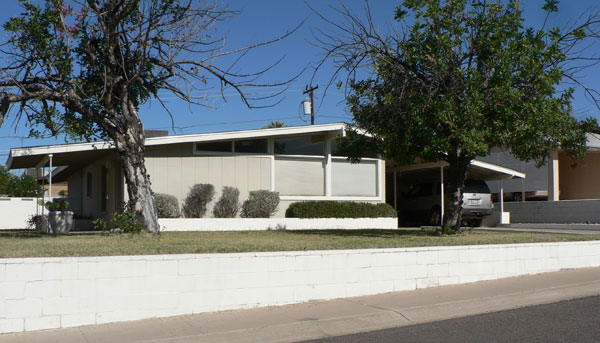 A typical home in the area north of Butler Ave.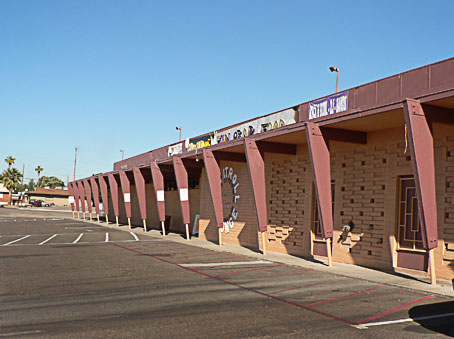 Let it Roll! Bowling Alley
(formerly Sunset Bowl) at Dunlap and 12th Street is a neighborhood classic that has remained largely unaltered for 50 years.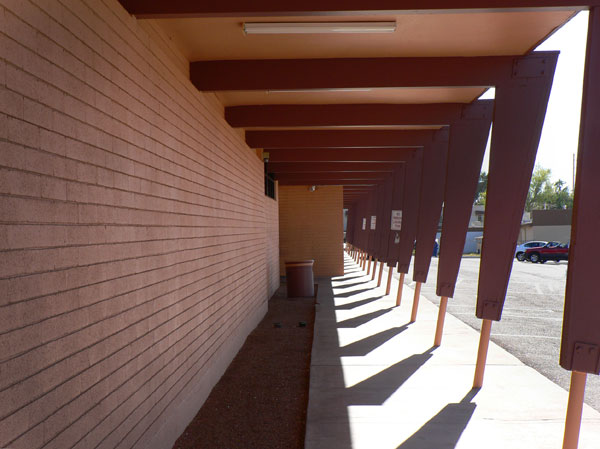 Designed by Pierson and Miller in 1960. This firm shared office space with Haver & Nunn in the 60's, which explains the similarities.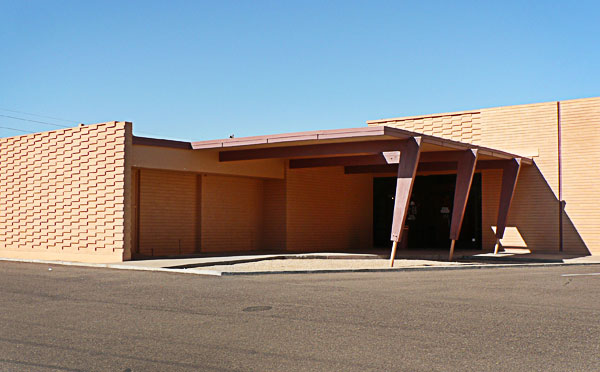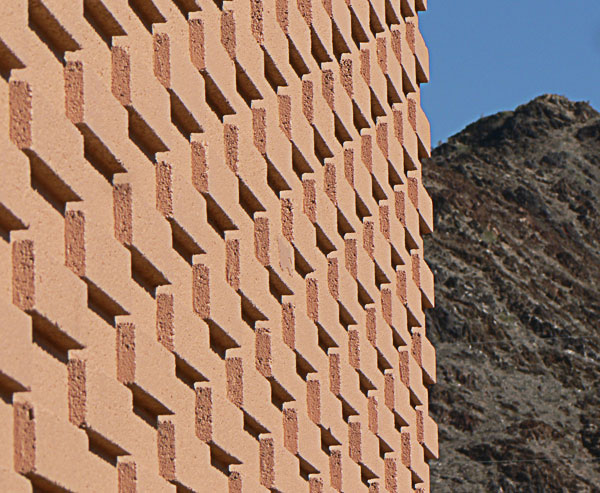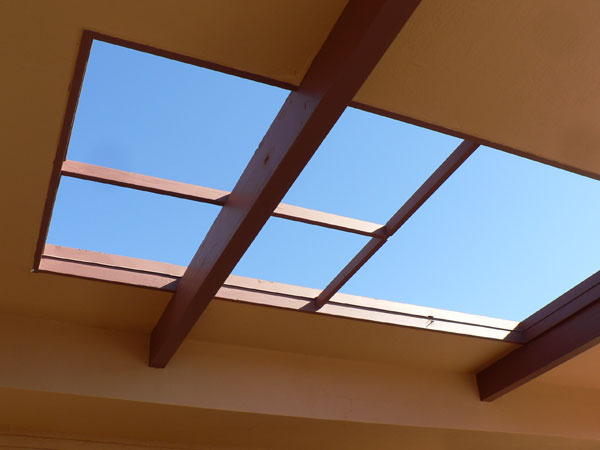 The cutout in the shade structure is similar to the one used in Haver's own office building on Missouri.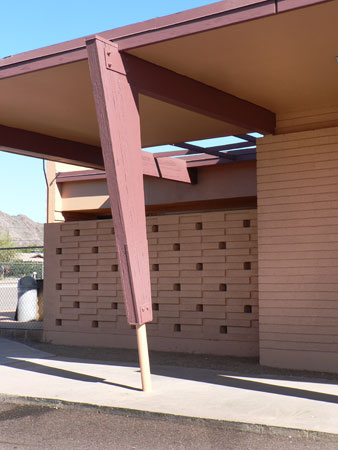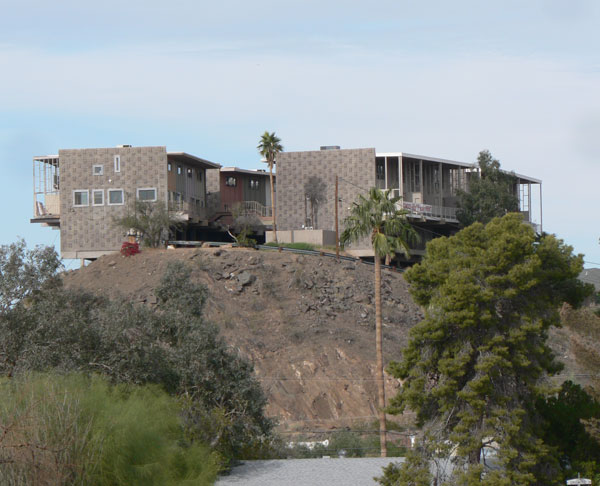 These hilltop condos have a great view and a killer (literally) driveway leading up to them.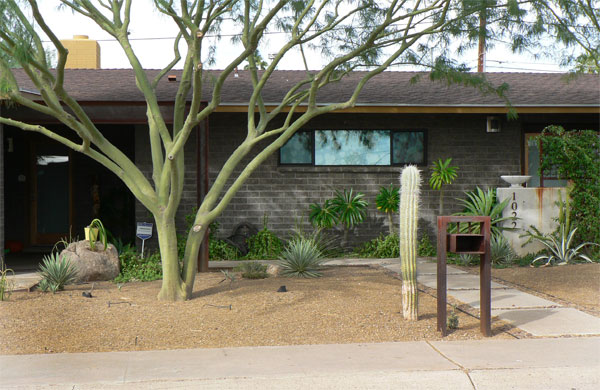 The corner of
Manzanita Avenue
and
10th Street
has been sandblasted, steel-enforced and developed by MoPho Cody Carpenter of ACI Concrete, starting a sandblasting revolution on the street.