Eastern Sunnyslope, Ocotillo Hills Subdivision Area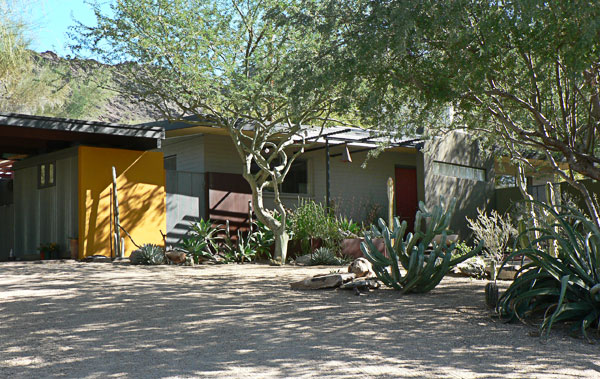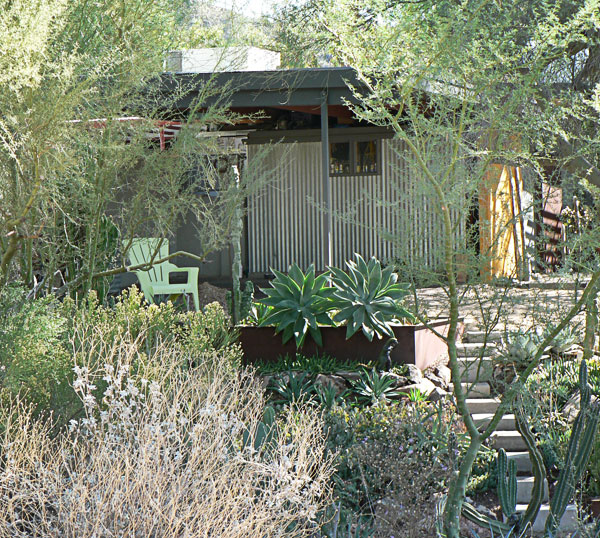 This landscape has a desert wash literally running off the slope through the edge of the property, creating a
pleasantly shaded retreat area
.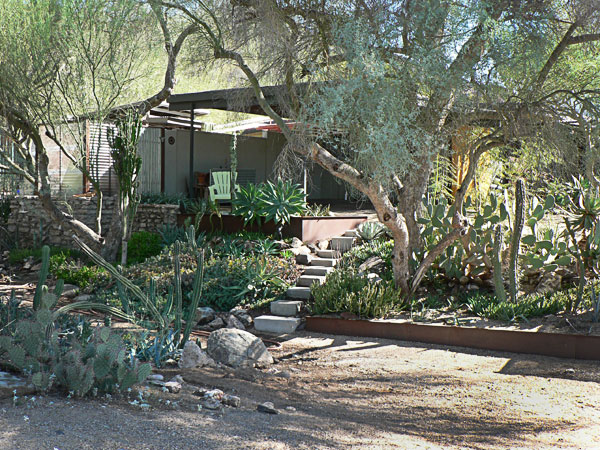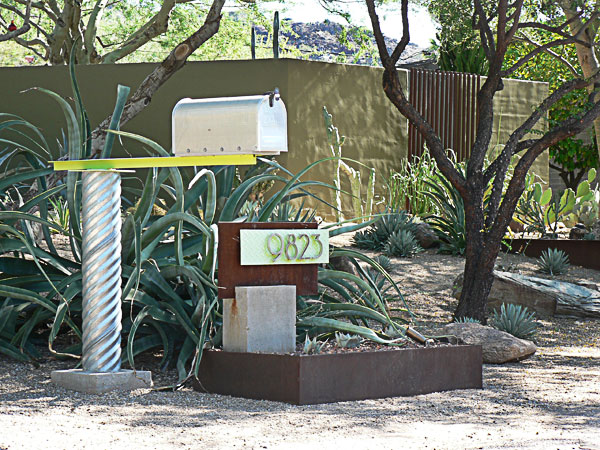 Just one of the fantastic mailbox designs you'll find up in the hills.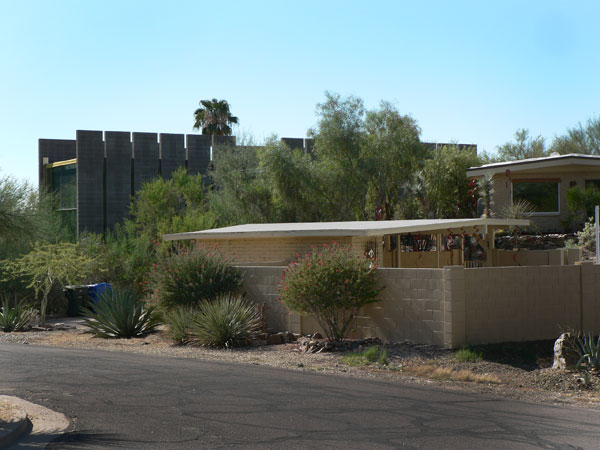 Wendell Burnette Studio and Residence uses a specially designed insulation block.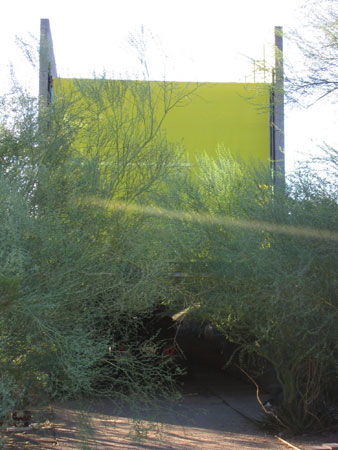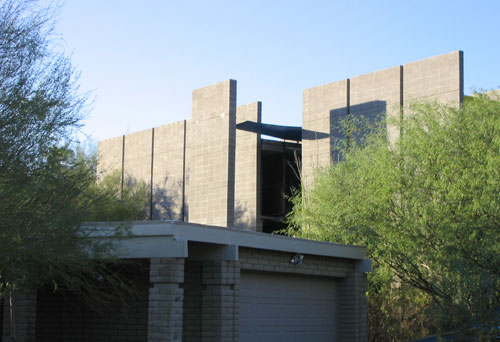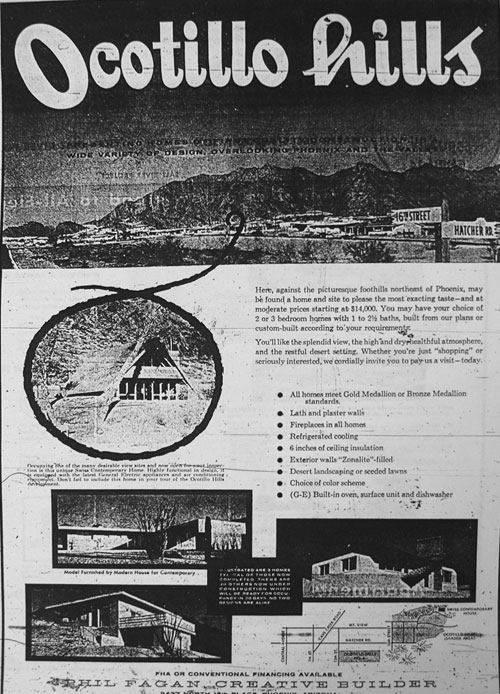 Ocotillo Hills is the brainchild of Phil Fagan, "Creative Builder"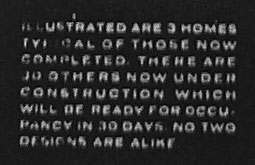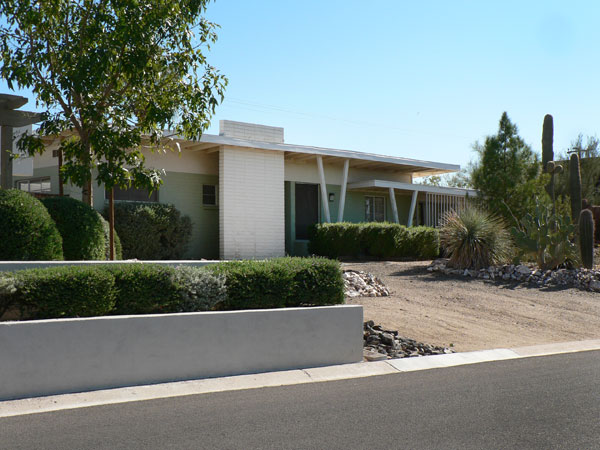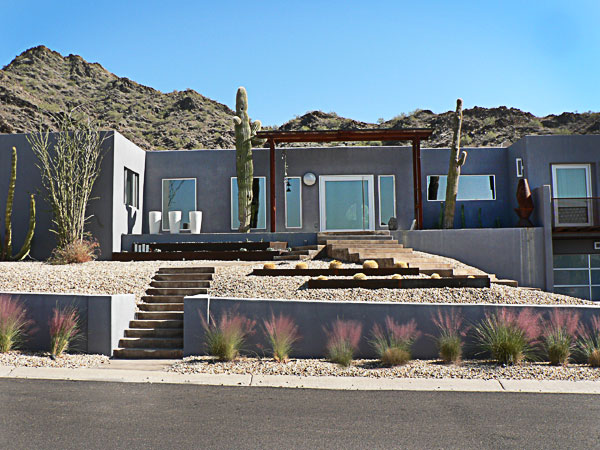 This late 70s Spanish style abode
was transformed into a clean-lined box with a tribute to 1970s decor inside.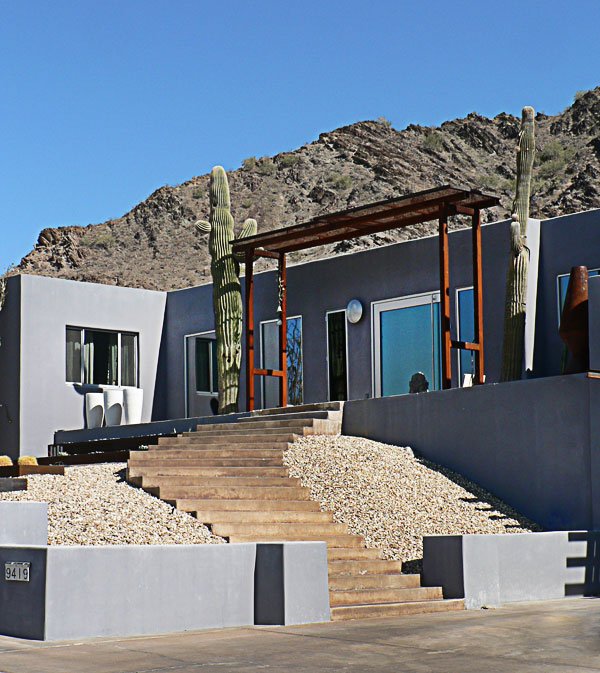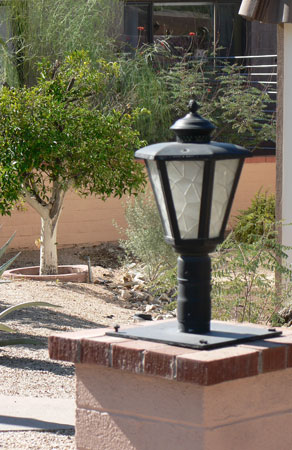 The 70s are going strong on 17th street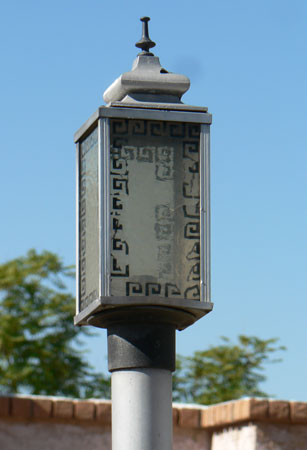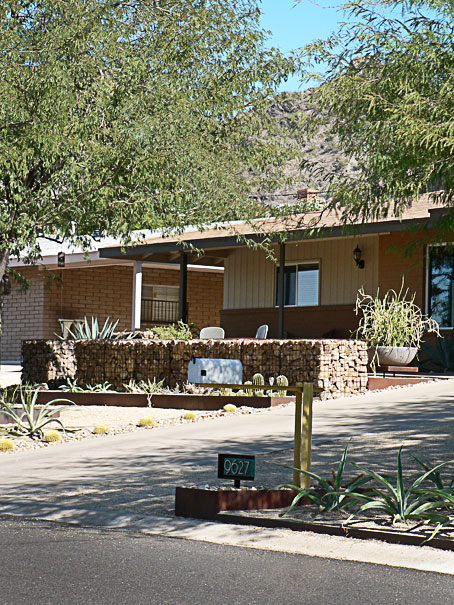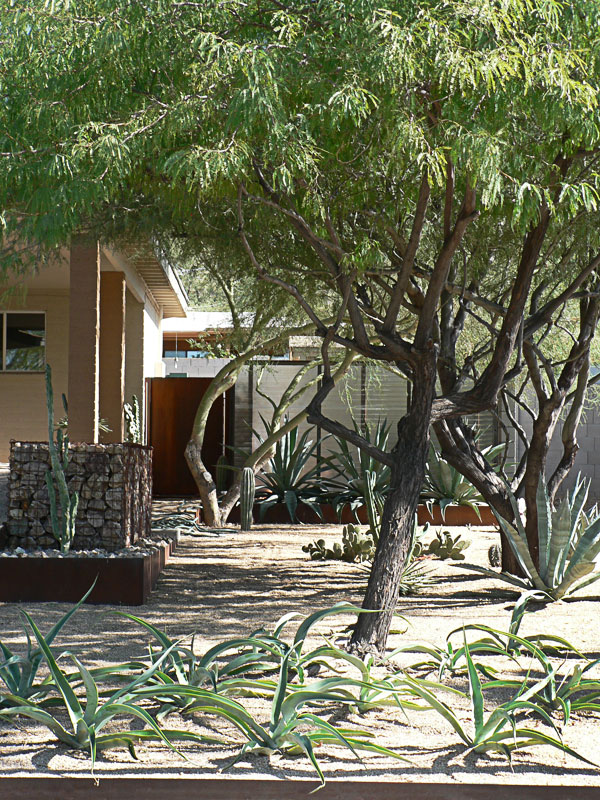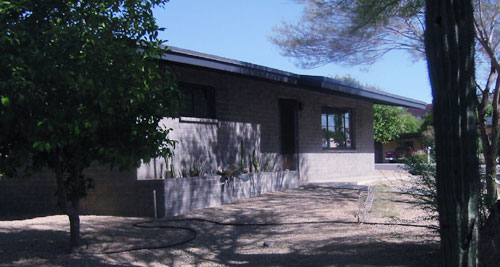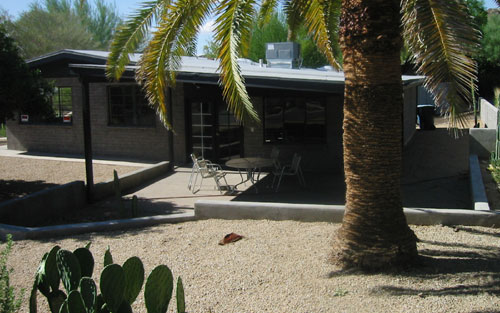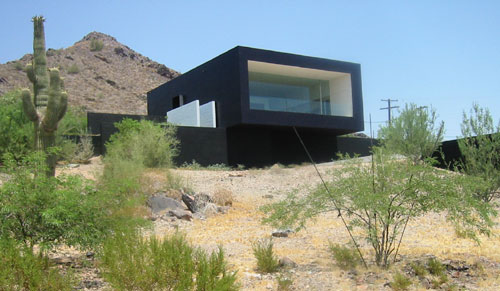 The Dialogue House by Wendell Burnette