Fairmount Garden Apartment Complex
2122 E. Fairmount in the Loma Linda Neighborhood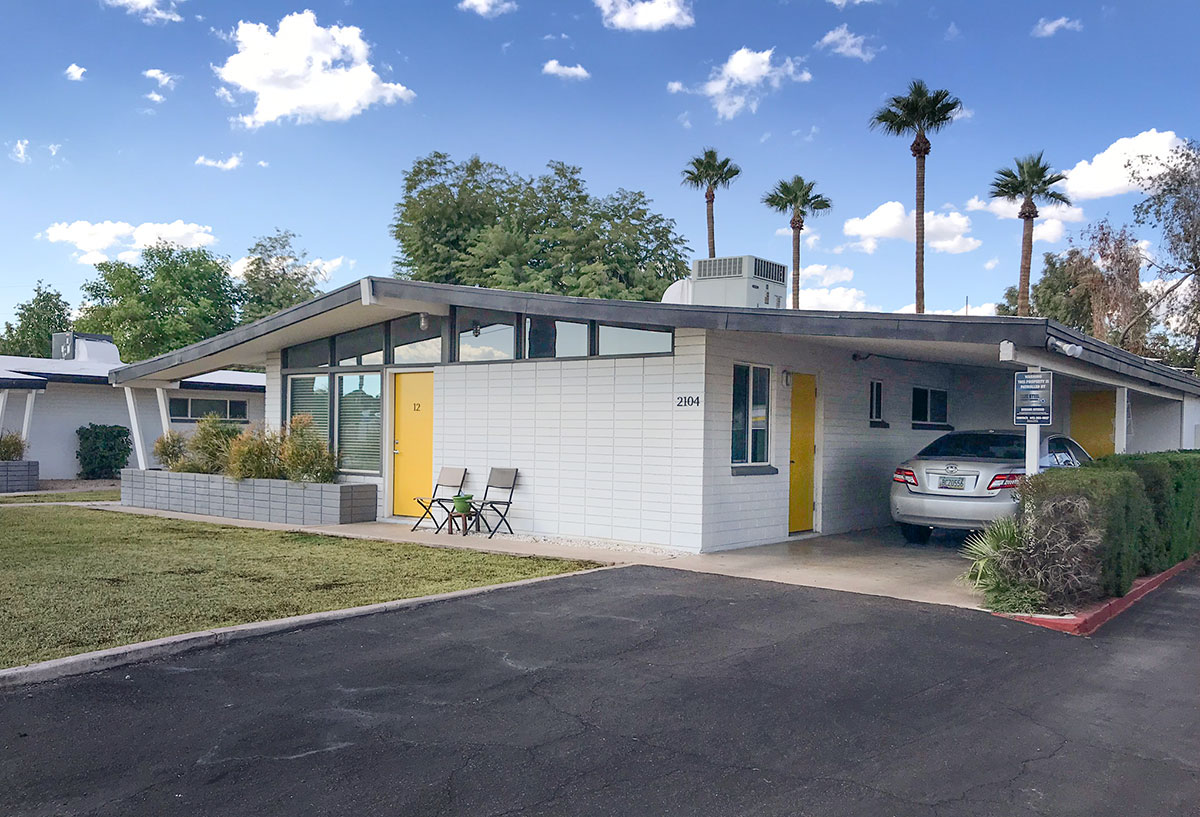 In 2019 our community became aware of plans for a development along Indian School Road that would have replaced several instances of midcentury architecture with — of all things — a Home Depot. Threatened properties included the massive and
iconic Beall's Plumbing sign
, the former 1958 Phil Stone glass manufacturer and building mart showroom (known to many in the last decade as The Toy Box) and a charming complex of single-story garden triplexes that demonstrate a unique and notable pattern of living in the Loma Linda neighborhood.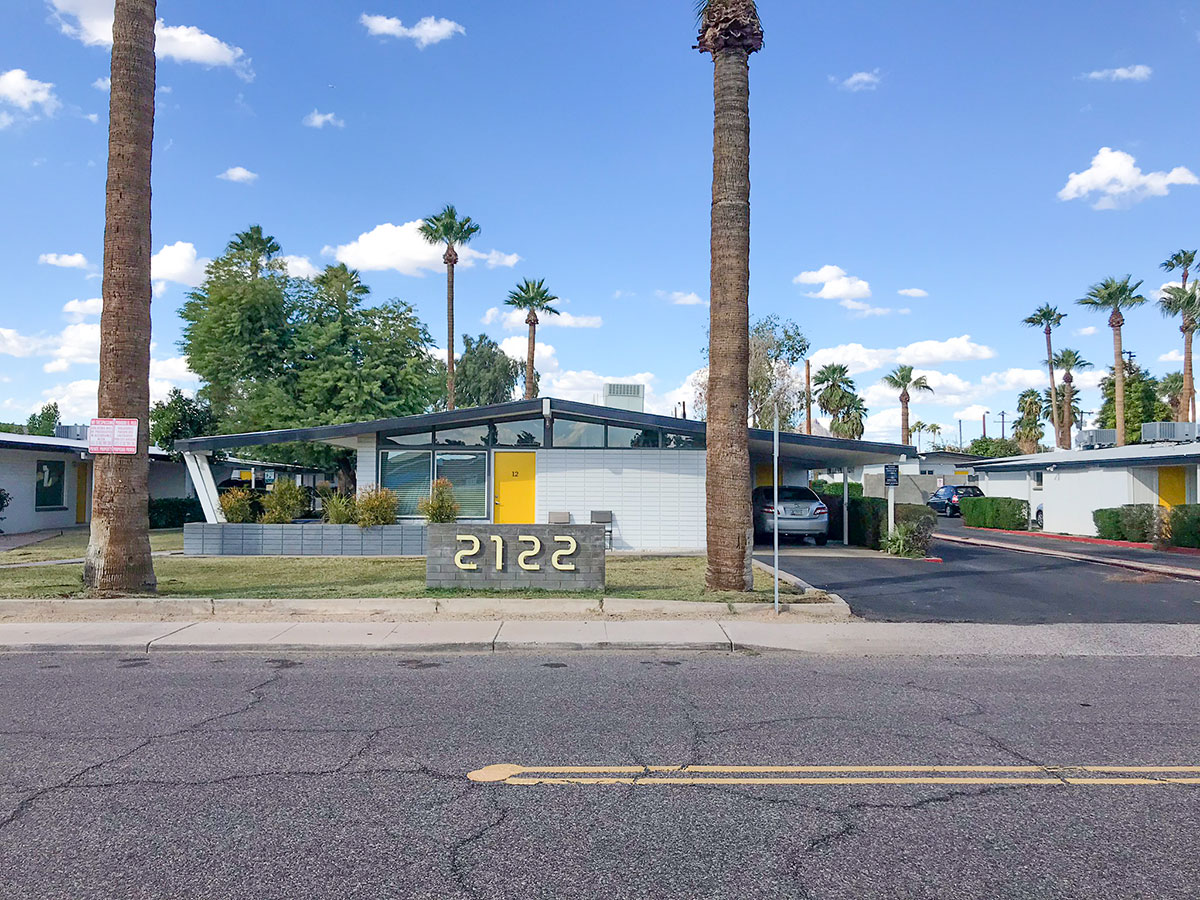 Many have attributed the architecture of these triplexes to
Ralph Haver AIA
, but even after extensive research through our records we've not been able to authenticate them yet. It wouldn't be shocking at all, however, since duplexes,
triplexes
and
affordable housing
were all of particular interest to him.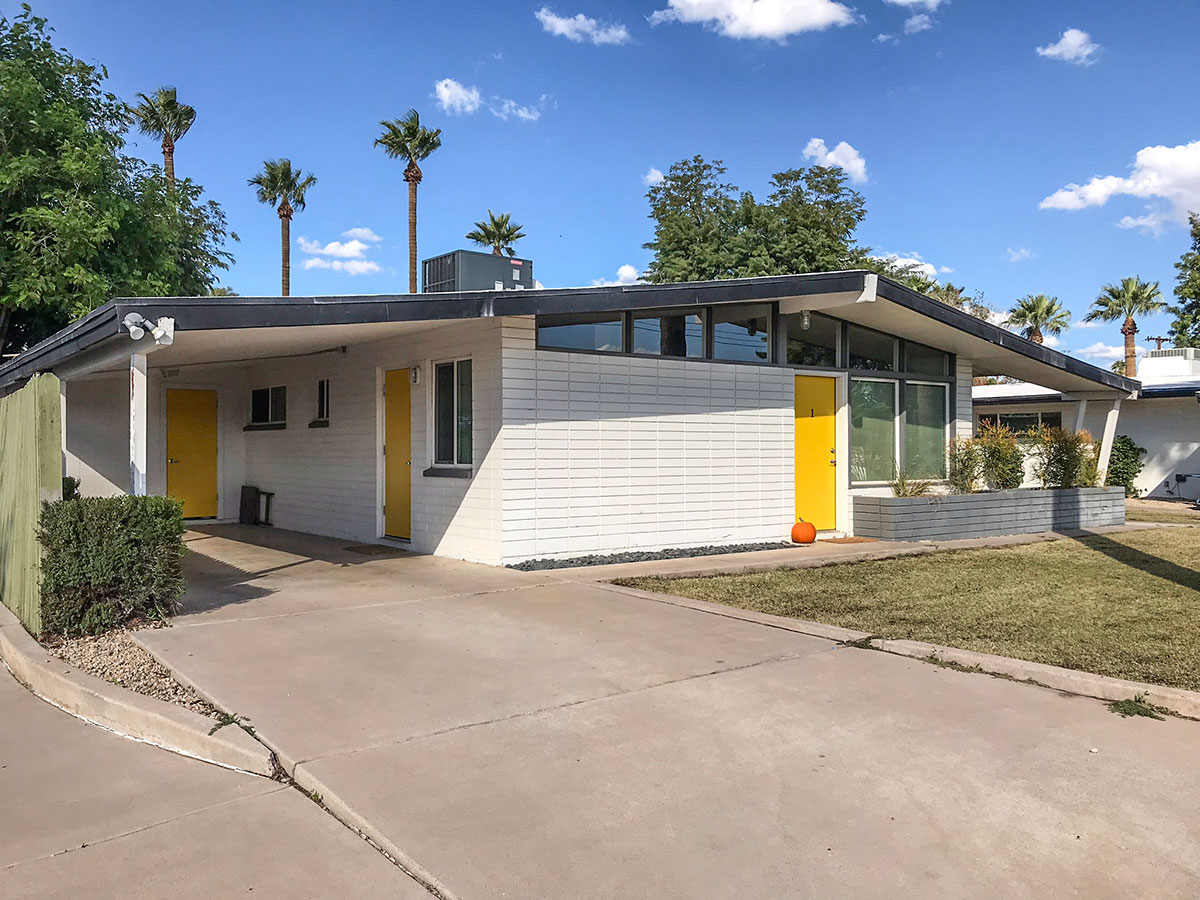 This complex includes several hallmarks of the firm's sensibility including humane scale, window-walls, clerestory windows, angled posts, beams that extend proud beyond the roof and low sloping roof angles.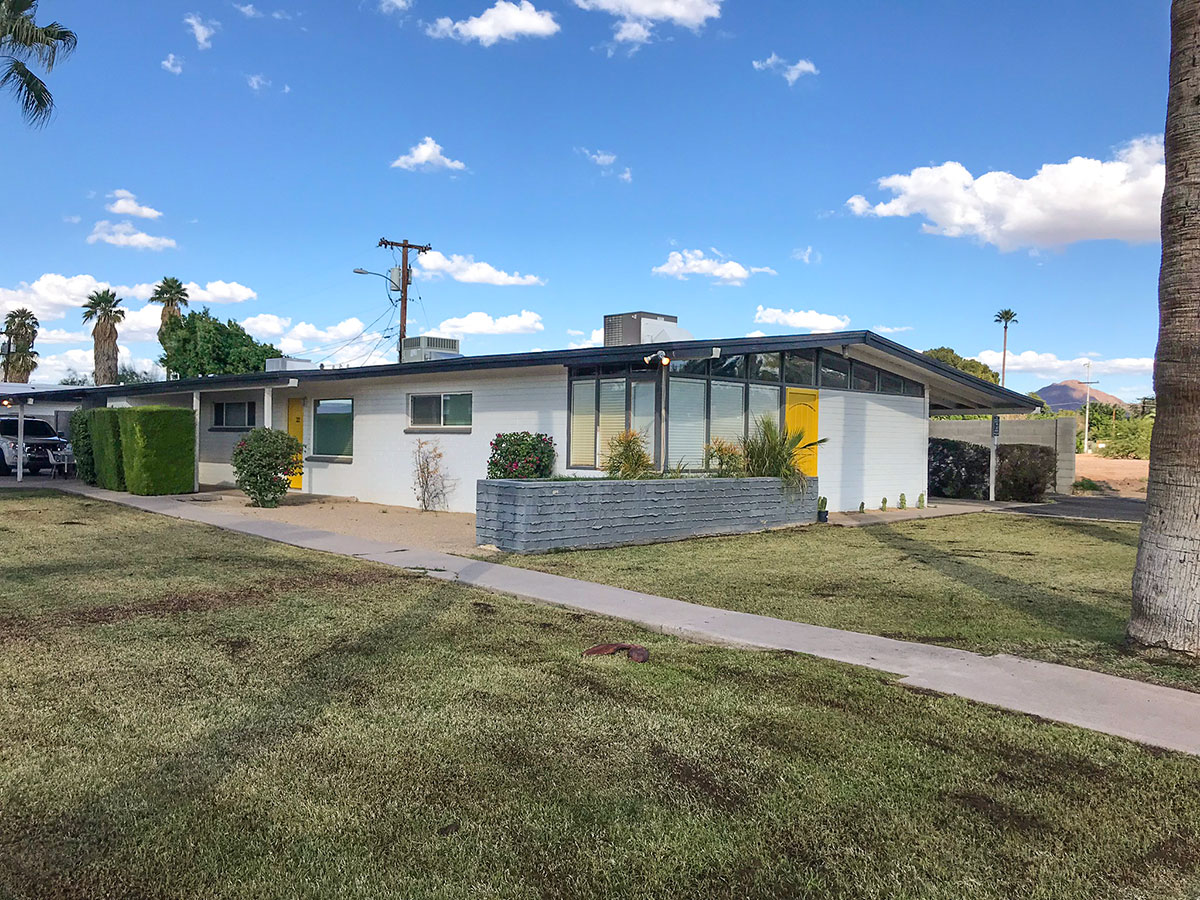 Haver wasn't the only architect to employ these design elements; it's important to note that regardless of who designed them, the charm and general pattern of these units — as well as their relative rare form and good condition among this neighborhood of affordable
multifamily housing
— cannot be discounted. It's important to us that housing is affordable for all, and the efforts of midcentury architects to make low income housing pleasant, and even delightful, reflects the generous spirit of their time.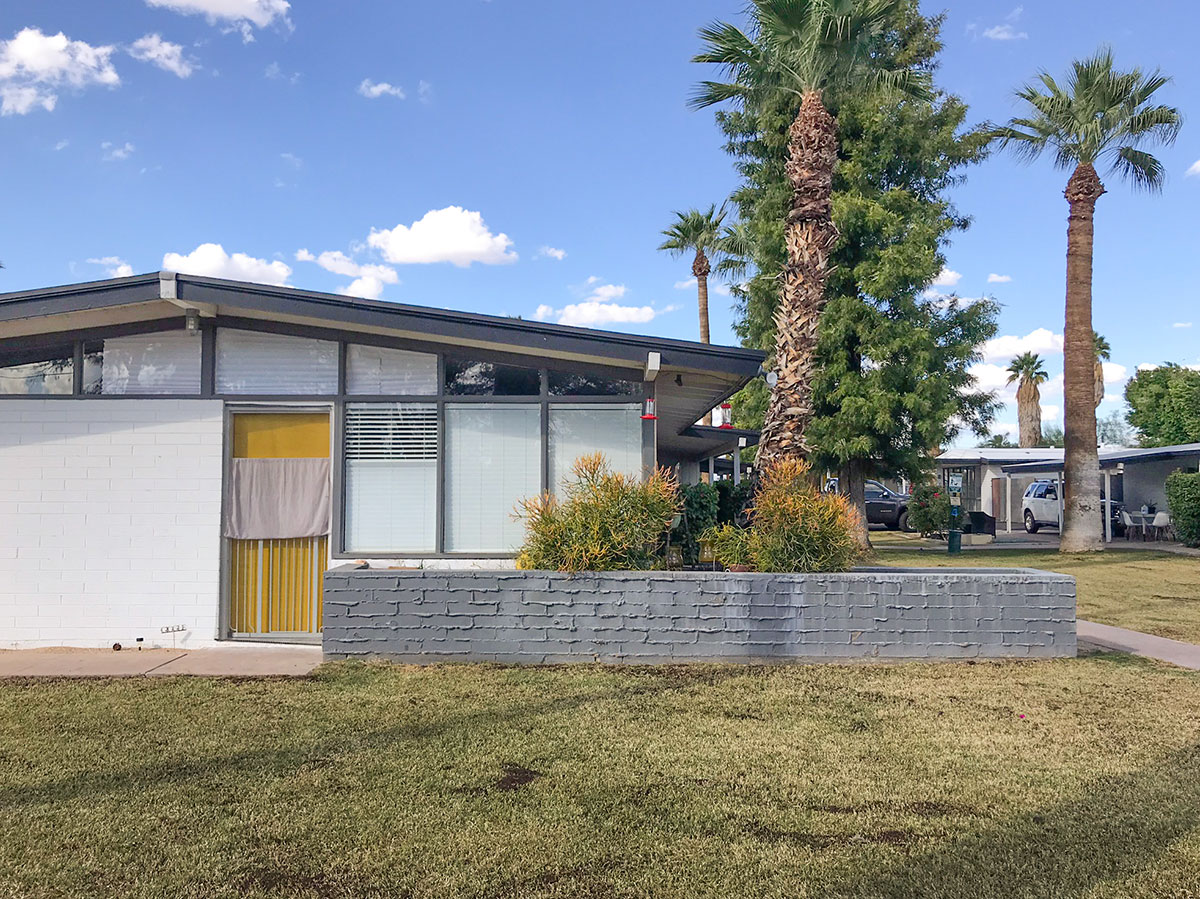 We received so much email and concern about this development, and it was great to see the residents rally together. Quick mobilization of the Loma Linda community and intervention with Councilperson Laura Pastor helped dissuade the developer from replacing this cozy complex with a parking lot. You can find them at 21st Street and Fairmount, one block south of Indian School Road if you'd like to check them out!