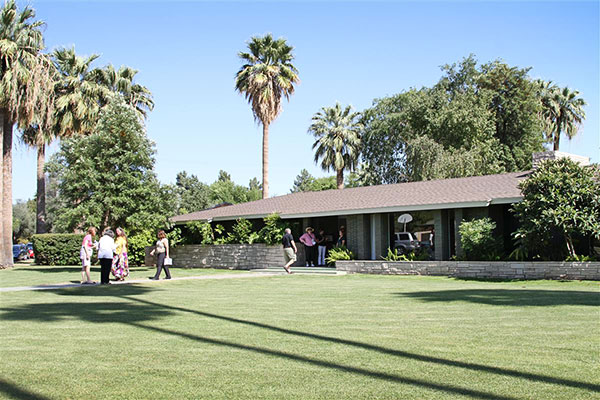 The Adkins Residence

Designer:
R. W. Axtell
Contractor:
Nephi Allen
Year:
1950
Plans for Completion:
80% vintage / 20% remodel
Style:
Midcentury Modern
Notes:
The origin and artist behind the lean, green brick of this remarkable 1950s rambler remains a mystery, but its beauty endures. A massive white stone hearth is the center of the home to a family of five. An intact vintage kitchen and period-appropriate pink bathroom are just the icing on the cake. One of the home's original residents, now an interior designer, was on site to share vintage photos.