White Gates by Al Beadle | 1954
Beadle House #6 on the south slope of Camelback Mountain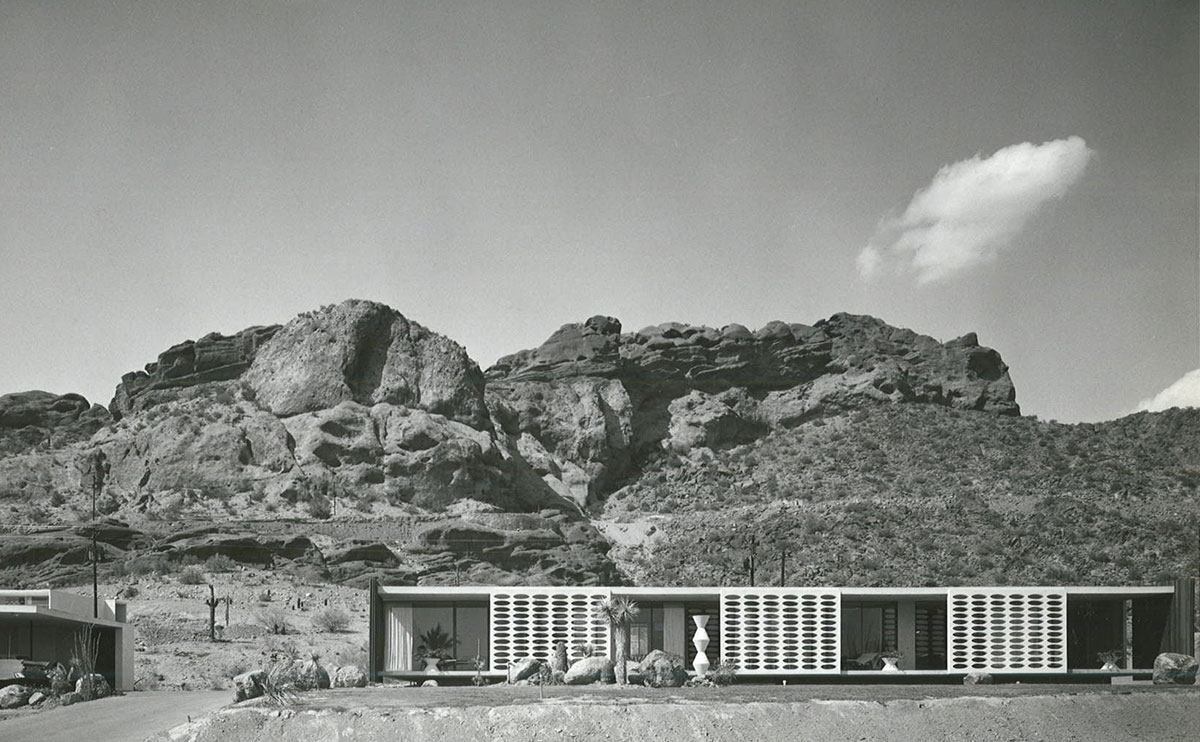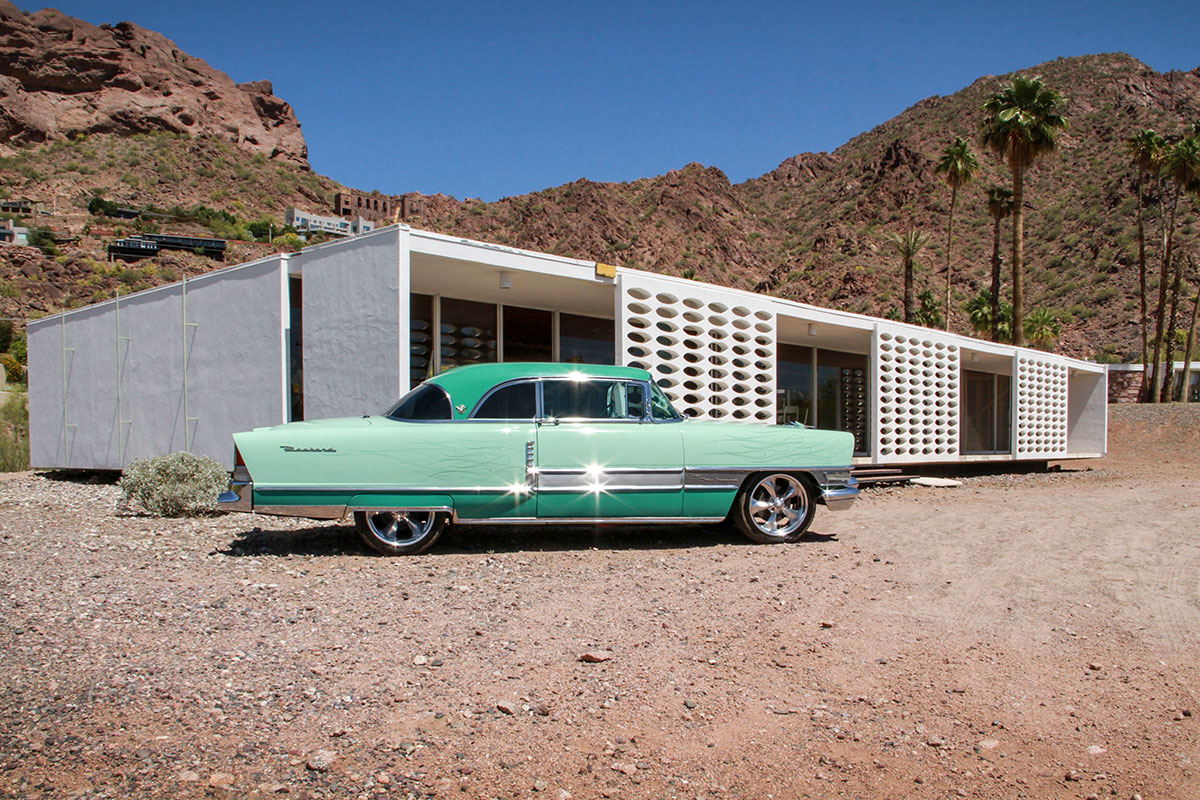 Beadle House #6, fondly referred to as White Gates, remains one of Phoenix's most beguiling and enigmatic modern architectural icons. The floating rectangle was featured by
Living for Young Homemakers
as
A House that Calls Its Family To Order.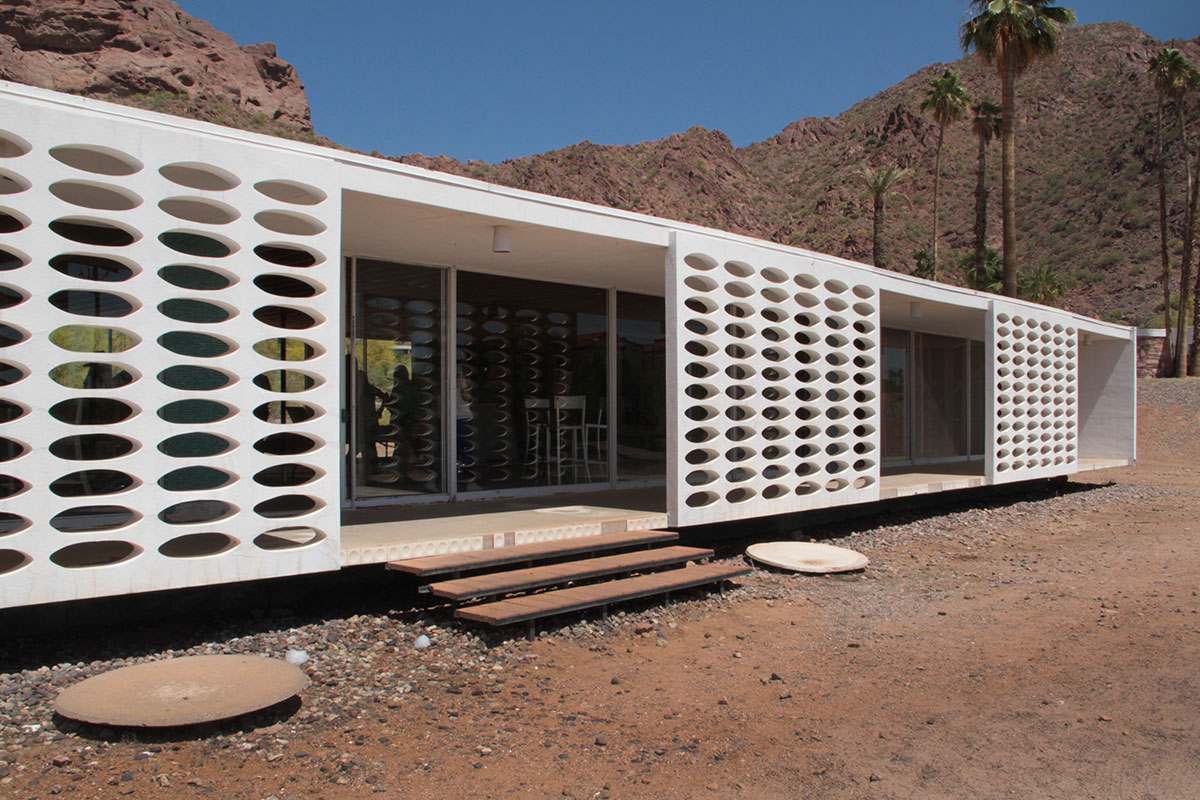 Built shortly after Beadle and his family settled in Phoenix, and his first attempt at something ultra-modern, the home was a showcase for modern efficiency and contrasted sharply with the rugged red rocks on the slope of Camelback.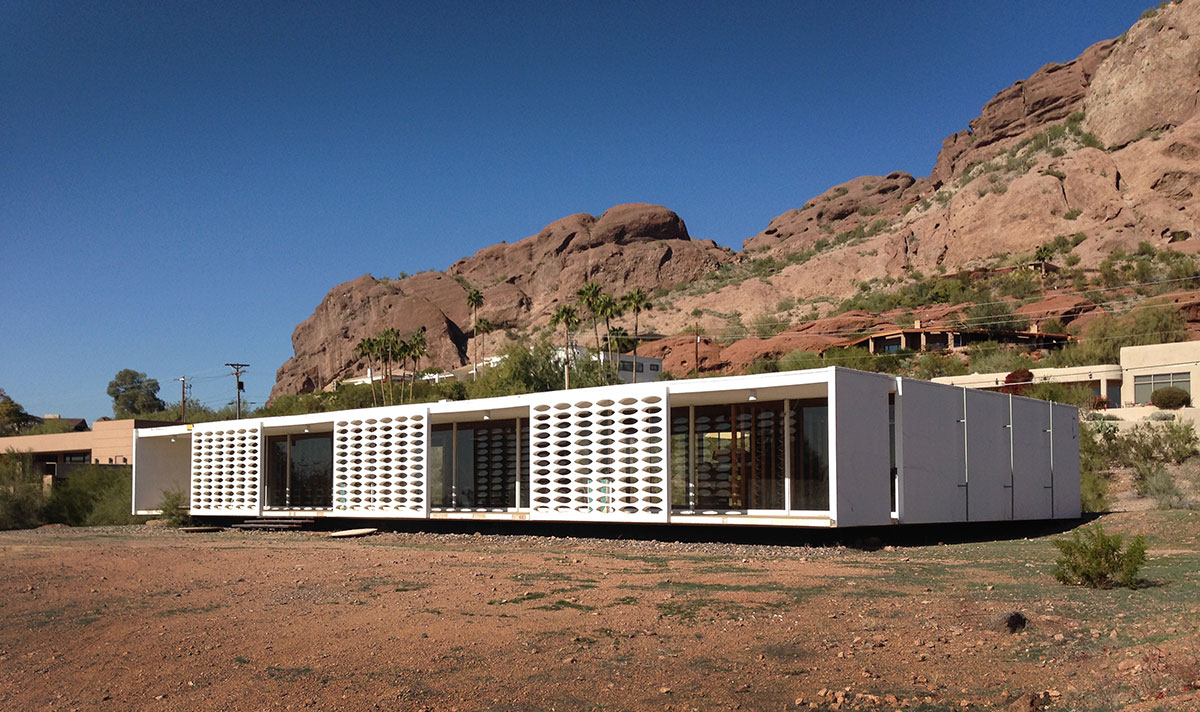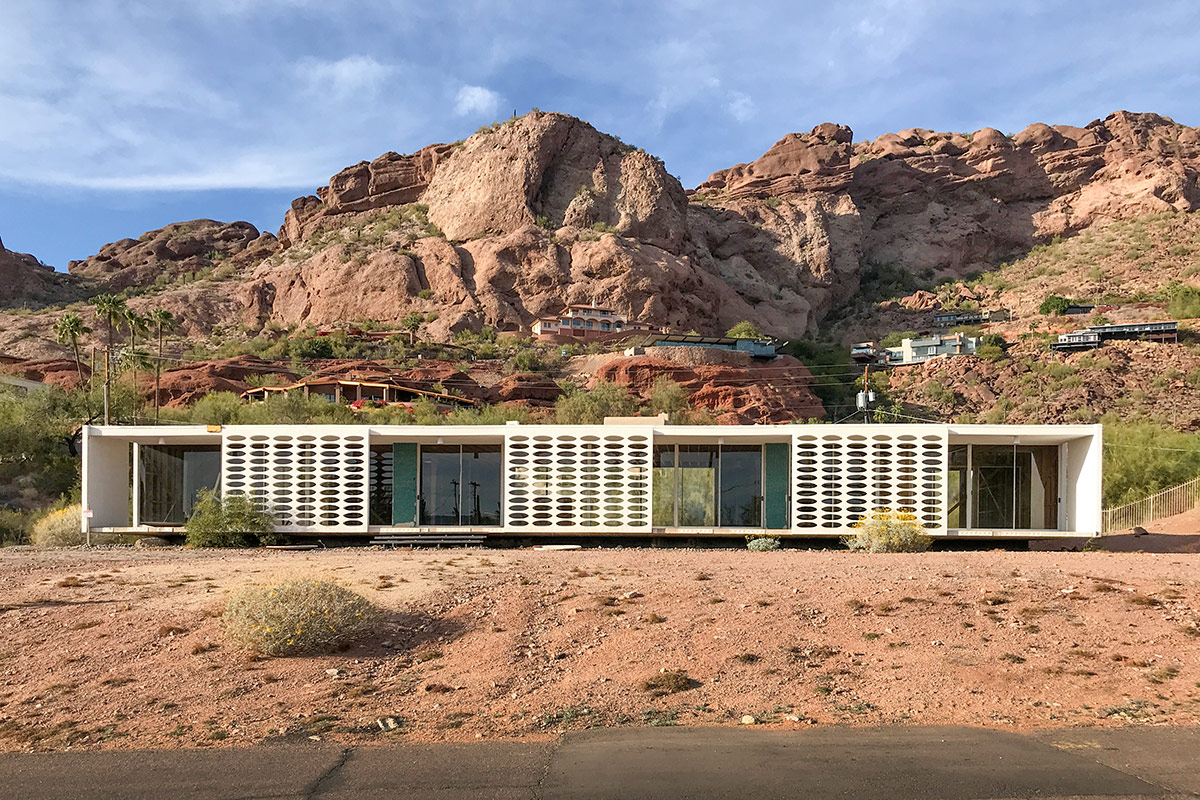 The home was one of six that Beadle would develop in the Red Rocks area, but now only
one of three
that remain intact.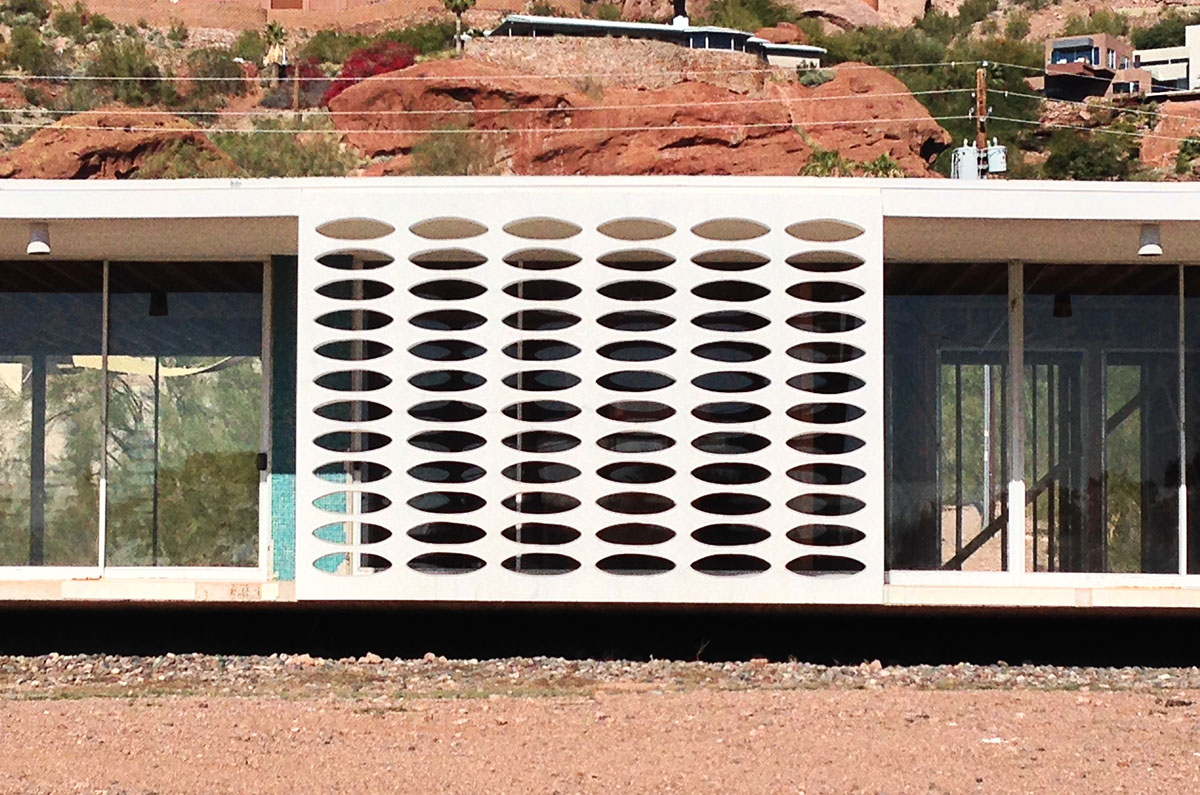 Mass-manufactured breezeblock of the
Superlite
variety was not yet available, but the brise-soleil fever caught on early in Phoenix, even before Edward Durell Stone's Embassy in New Delhi popularized the look.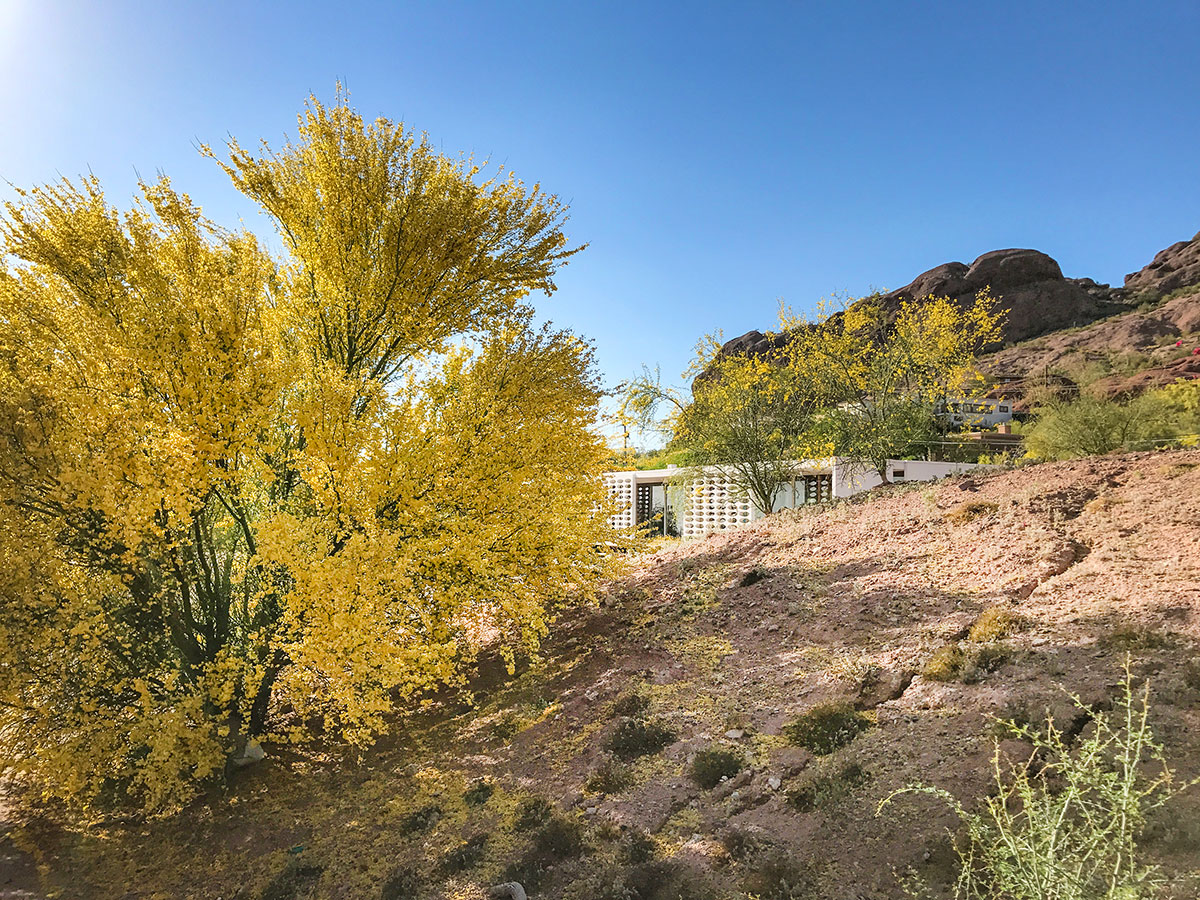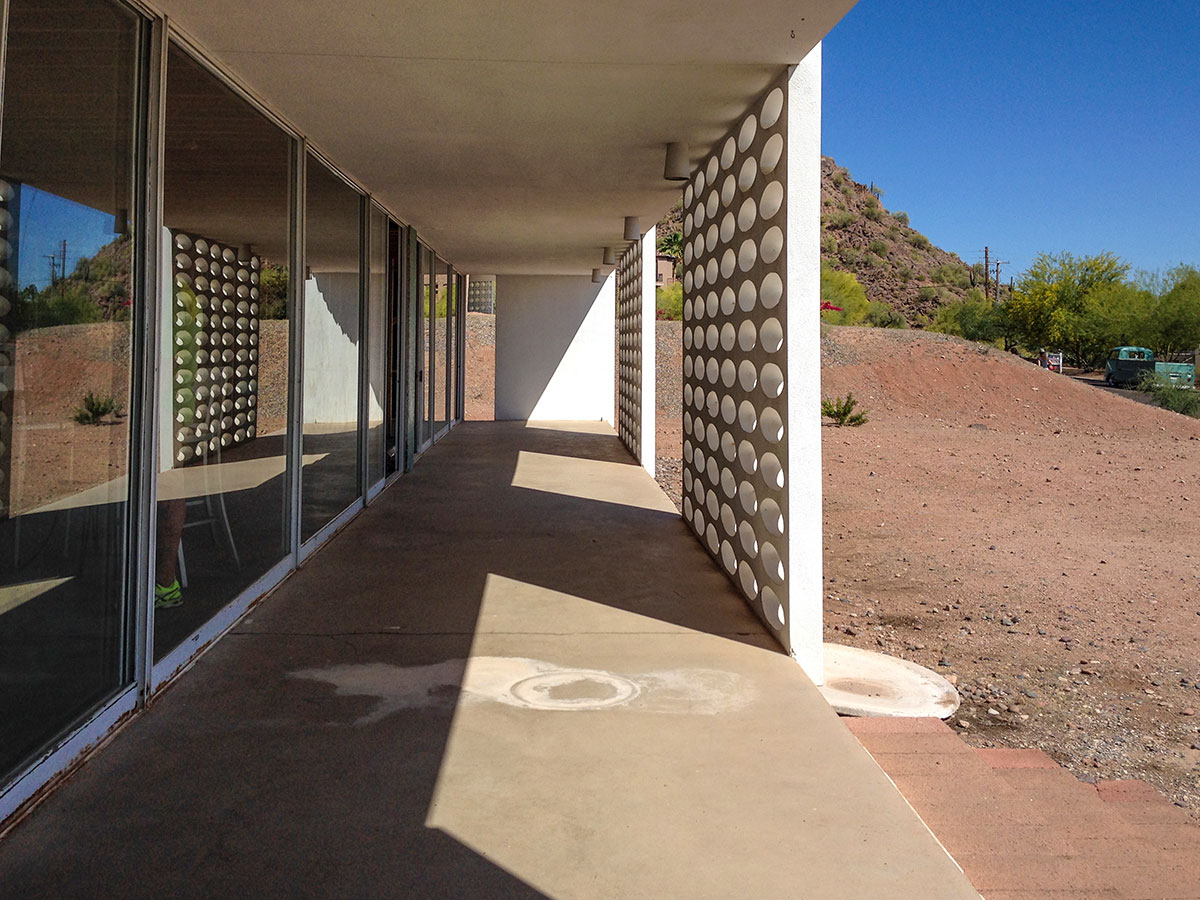 This ellipsoid screen was one of two Beadle homes that used the custom treatment that we have yet to see used elsewhere outside this slope of the mountain. The second home it was used on is the Mendelsohn Residence, now believed to be demolished.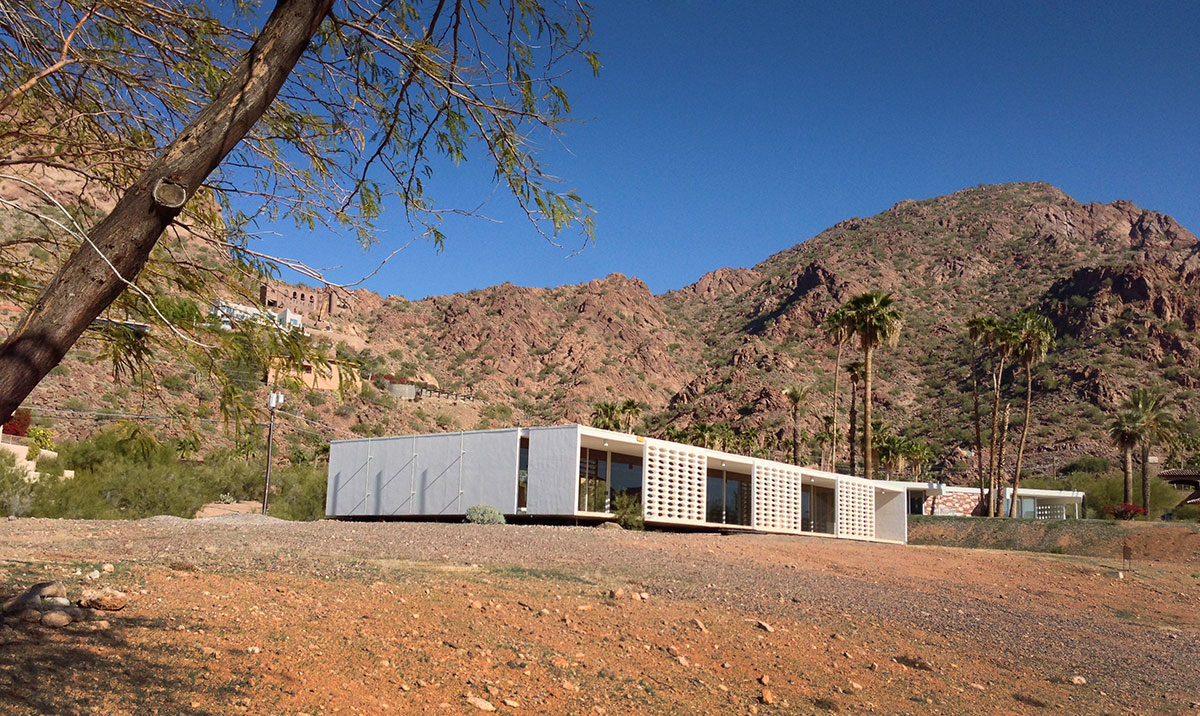 The Uhlmann house
, shown in the distance next door and built two years later, would use
manufactured block
for a similar yet less time-intensive look.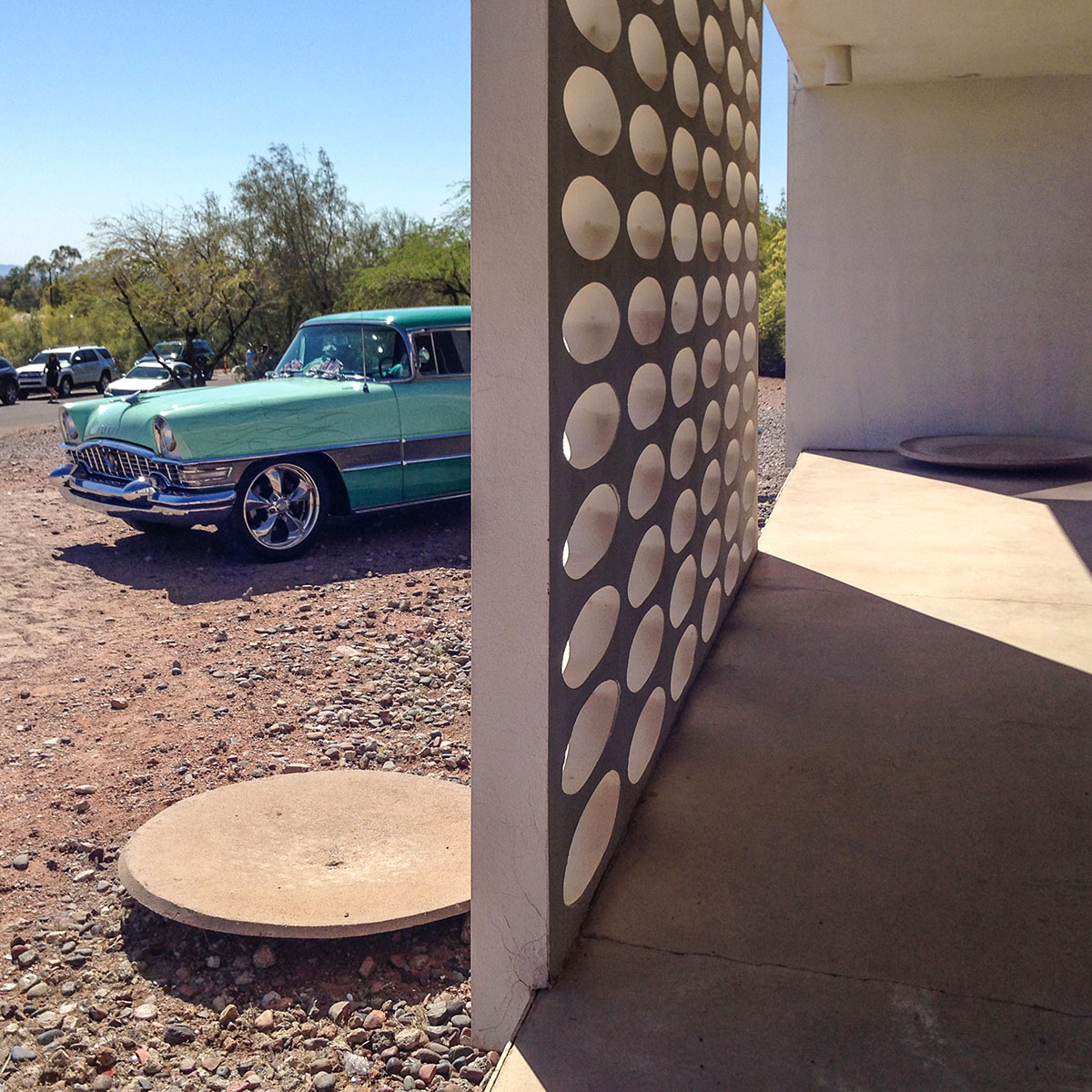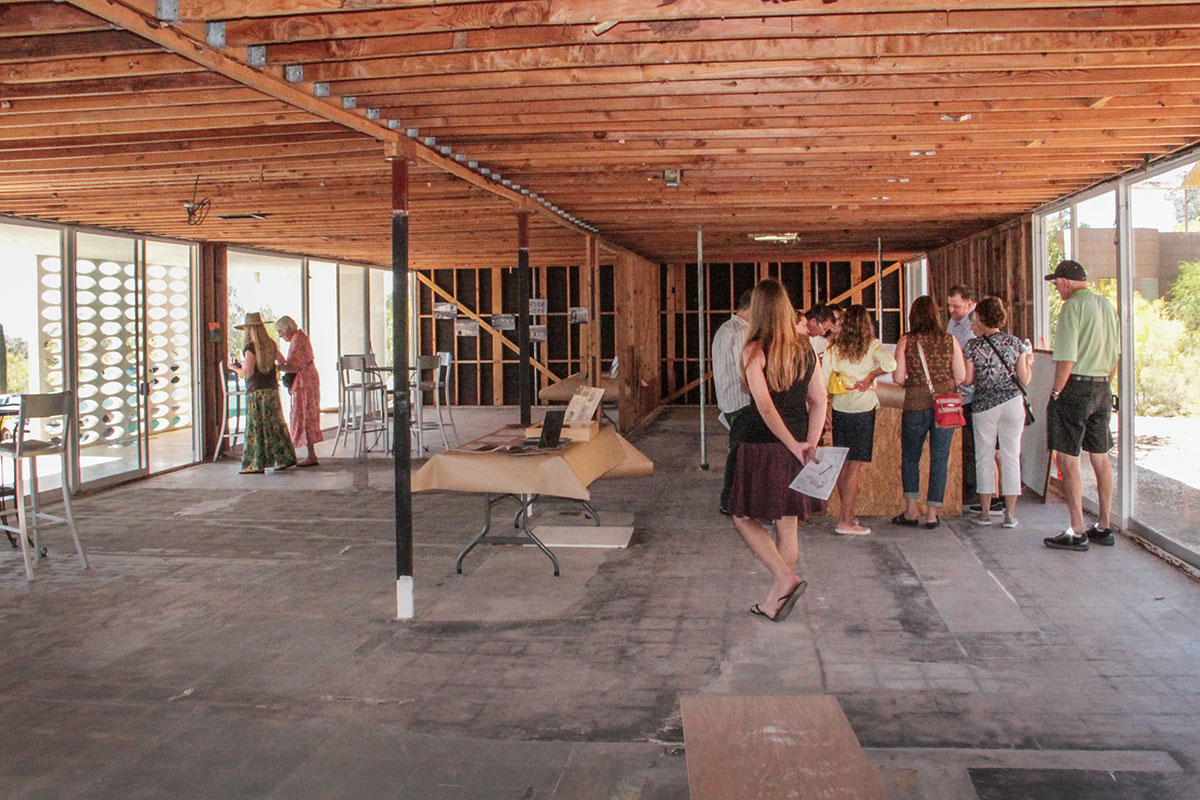 White Gates holds the distinction of being the only home in 16 years of the Modern Phoenix Home Tour to be featured three times. This is quite an accomplishment considering that the tour changes geographic location every year! It's a fan favorite despite its current condition.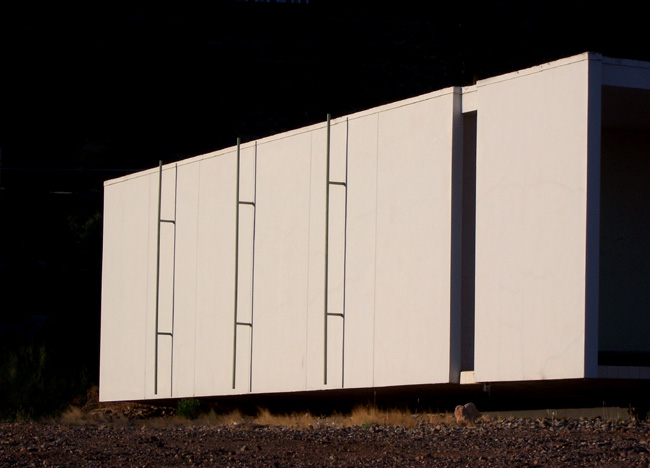 In 2002
a disappointed new owner had to bail on plans
to remodel the home, and it was sold. A new owner took it in. In 2007 the home was on the brink of extinction; there were architect's plans for a new build, and neighbors wanted the eyesore torn down — yet its fragility is part of why so many in this city love this building so.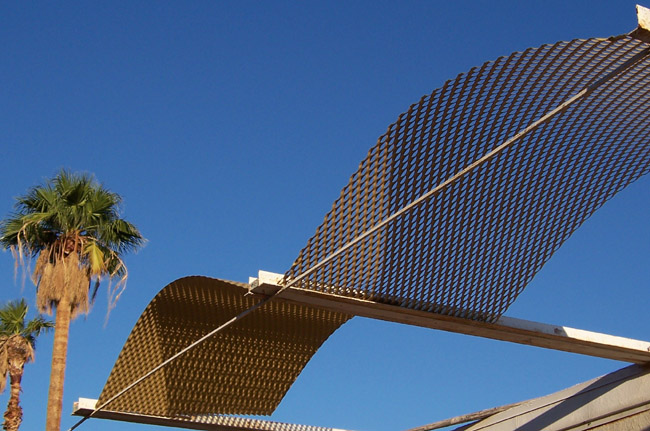 One of our community members and the founder of the Beadle Archive, Shawn Augustinak, reached out to the current owners and averted its conversion to a mansion. The home is currently gutted and stabilized. The owners are in good communication with Modern Phoenix, and have since fallen in love with the little building that could. That said, if you have a hankering to restore and develop this property, it is also listed for sale.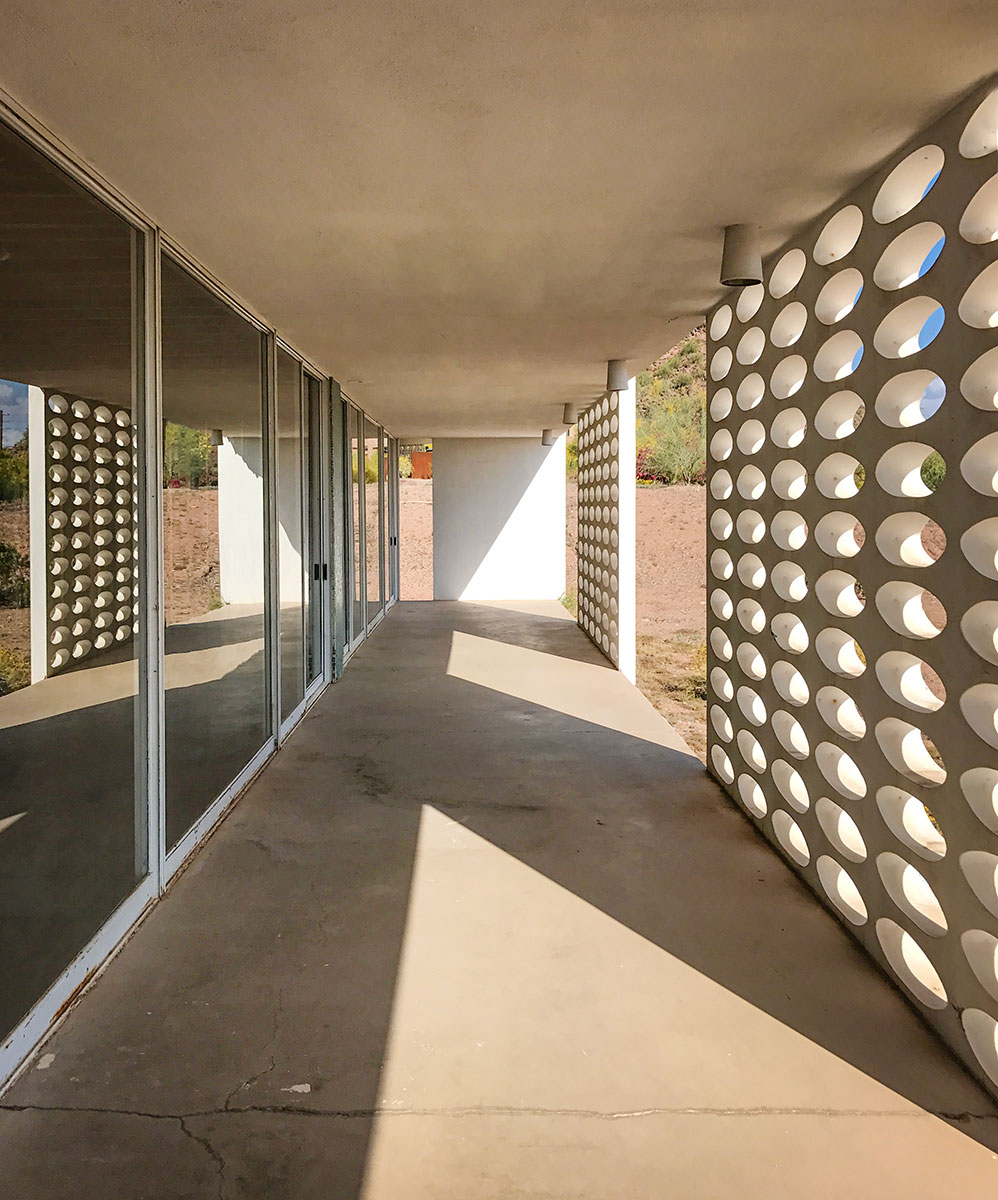 But back to that gorgeous screen wall...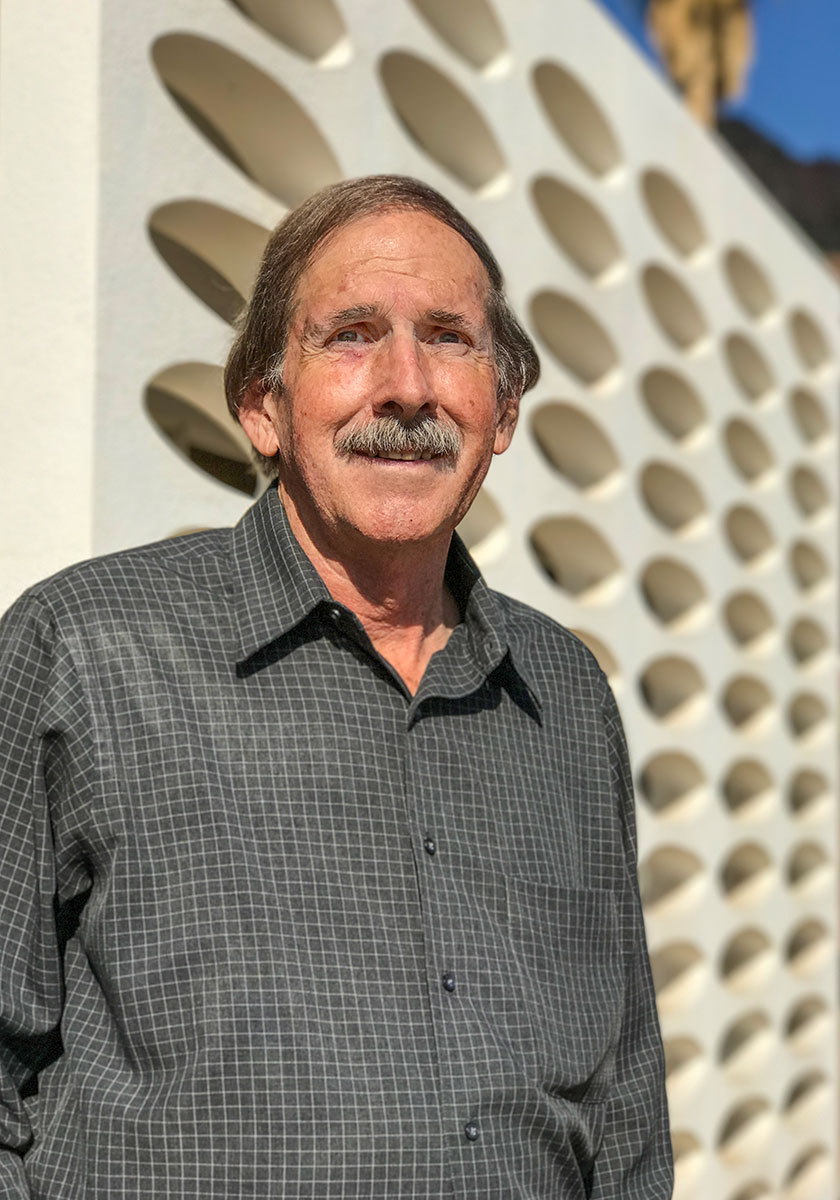 In 2016 Ned Sawyer, an employee of Beadle's, revealed the mystery of the screen wall, which won a masonry award for design. The funny secret is it's not masonry at all. The form is made of horizontal parallel 2X4s, with a circle of metal flashing squashed in-between each course to create the ellipses. The entire framework was then filled and plastered to its smooth white finish.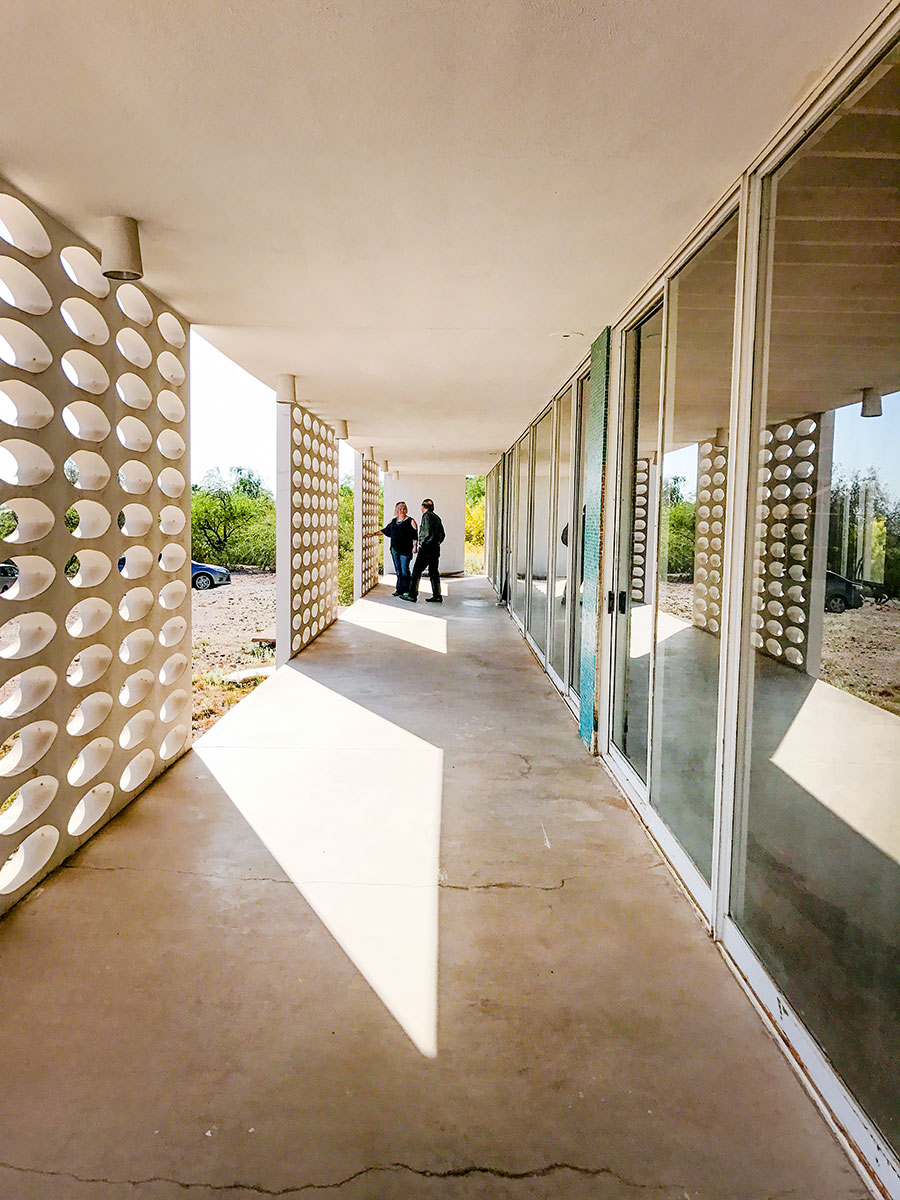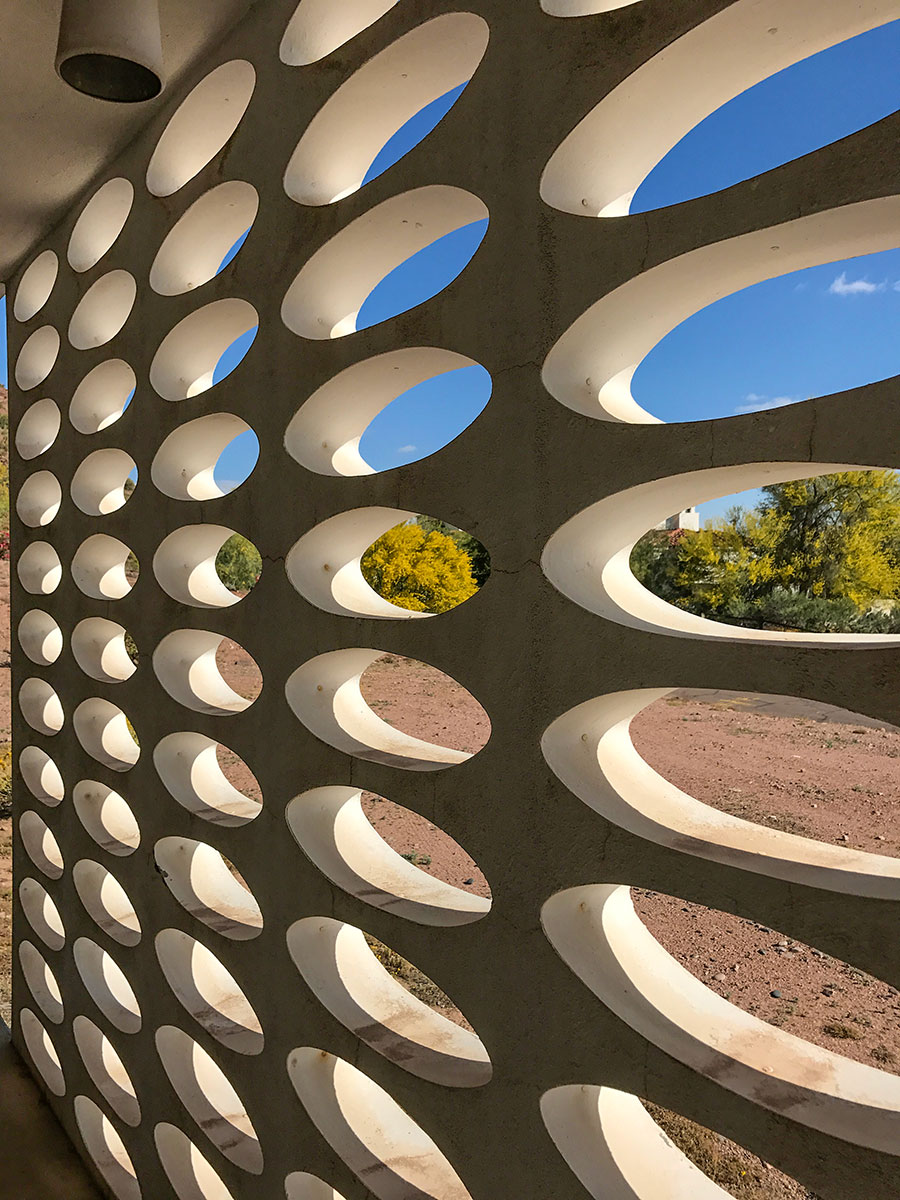 White Gates is one of two homes on this hill that used this plaster screen technique, and the only one that still remains standing.

Phoenix's Camelback Mountain is the only landmark needed for miles, noted for it's head and double-hump. White Gates on left.
Uhmann House
on right. It is probably
Beadle's most instagrammed architecture
of all time.
Photos ©2014 - 2017 Modern Phoenix LLC, Joshua Friedman