Uhlmann House by Al Beadle | 1955
Beadle House #8 on the south slope of Camelback Mountain
The Uhlmann House, aka Beadle House #8, was designed for the owners of the
Safari Hotel in Scottsdale
. A vintage photo here contrasts how little has changed over the last 50 years, but you'd be surprised how much can go on in that short time.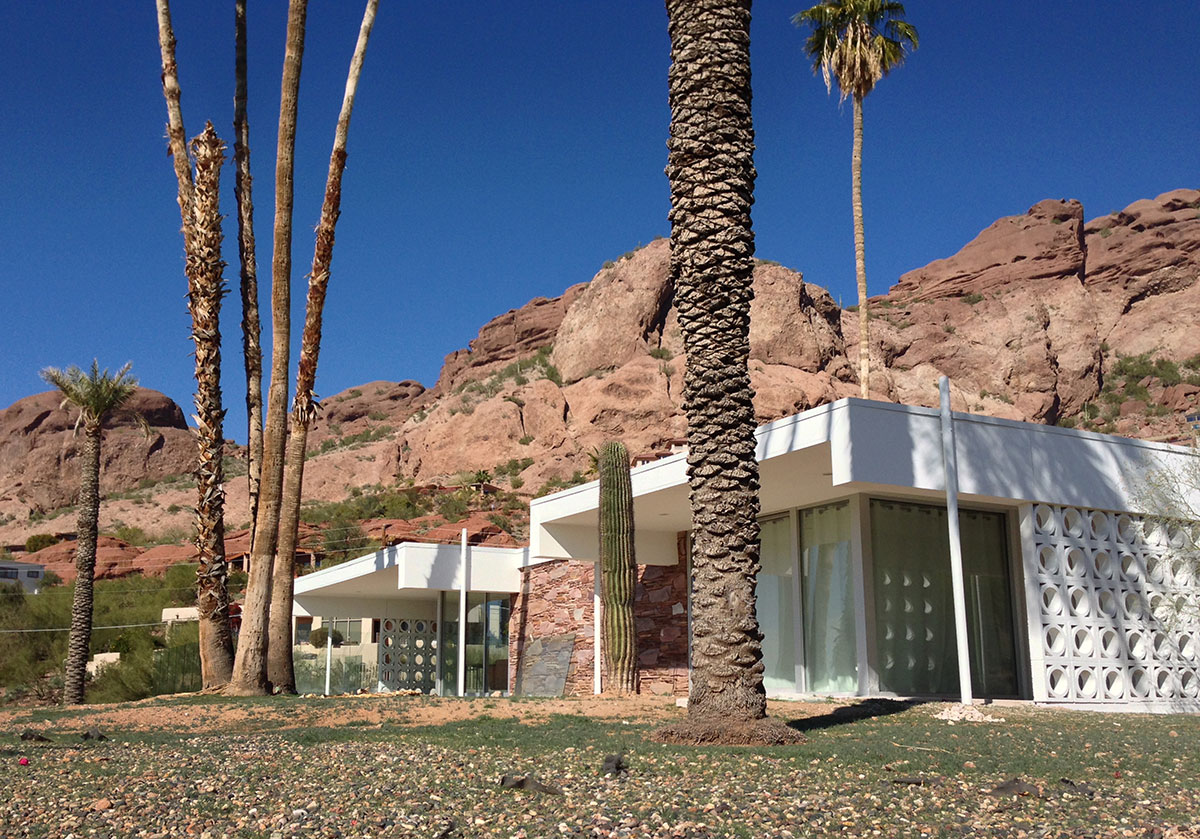 Here's the home in 2014. The son of the the original owners, who grew up in the house, reports that the original color scheme was in fact "pink and purple splendor" much in line with the
Safari Hotel branding
of the same era. This might explain why the fascia on the eaves and poles appear darker in the vintage photo above.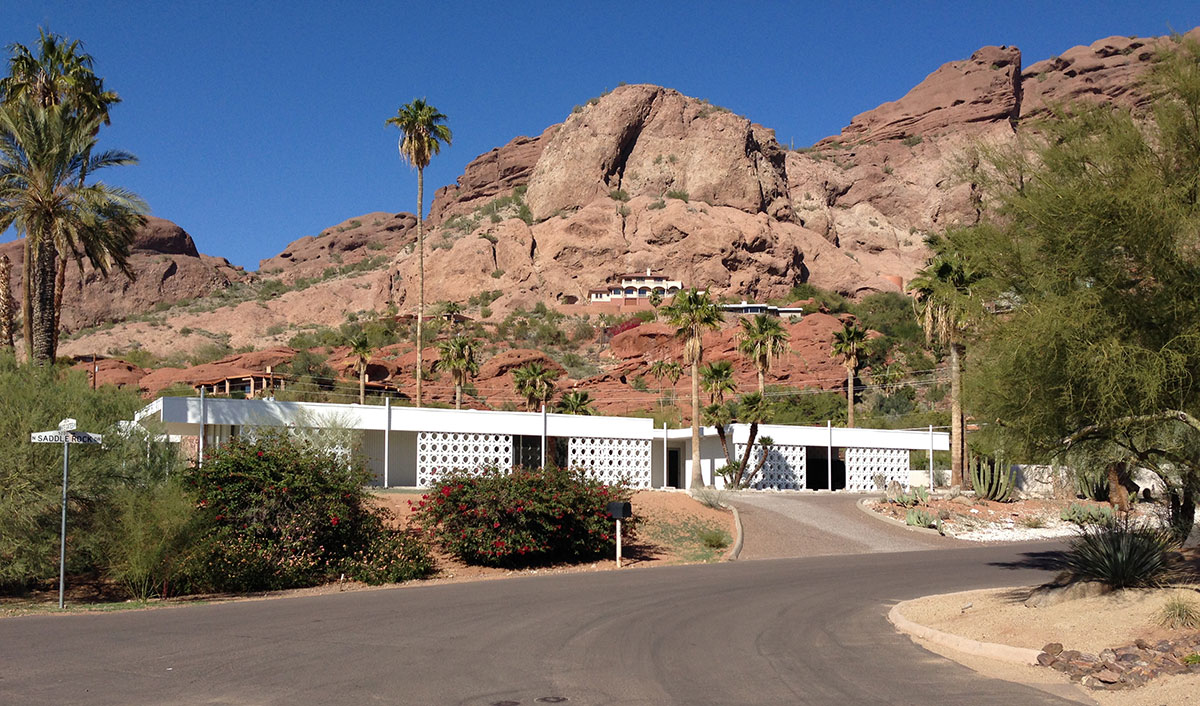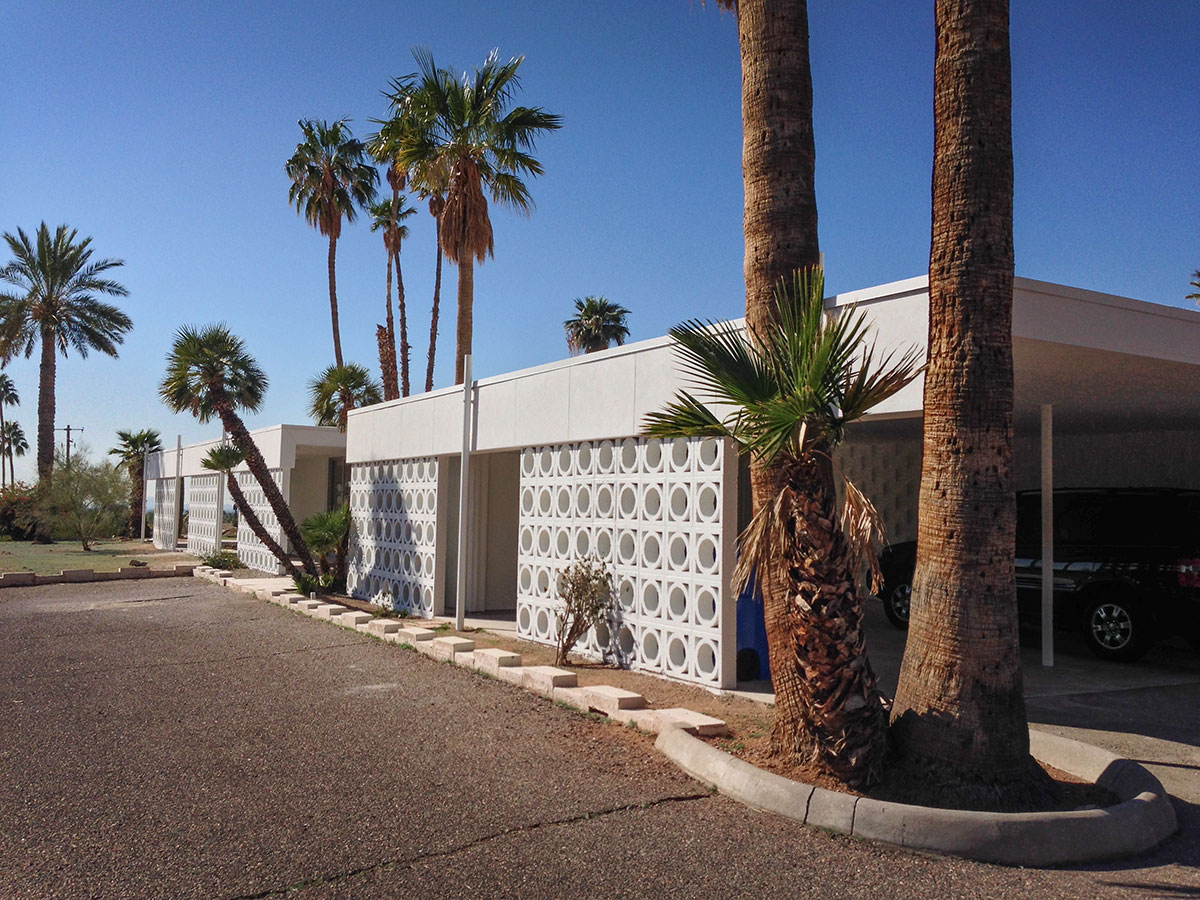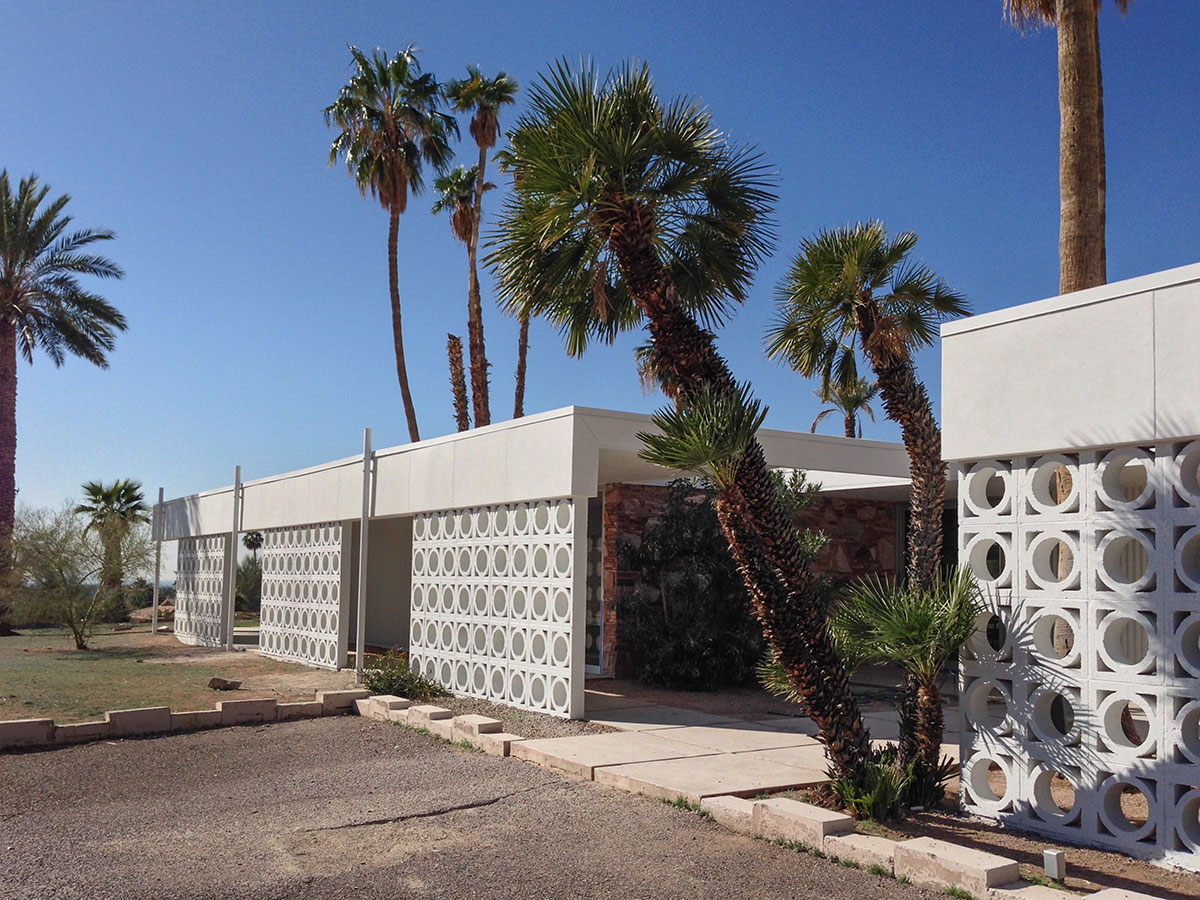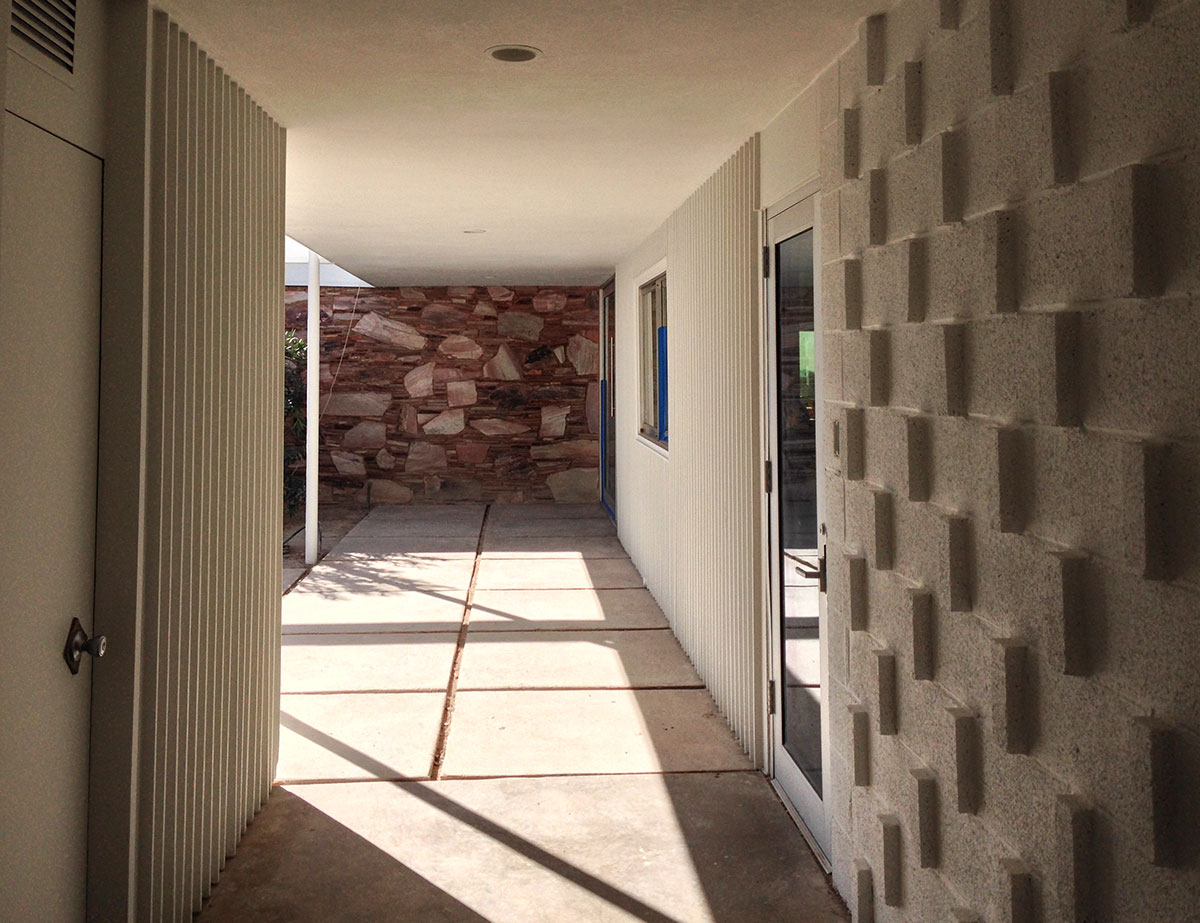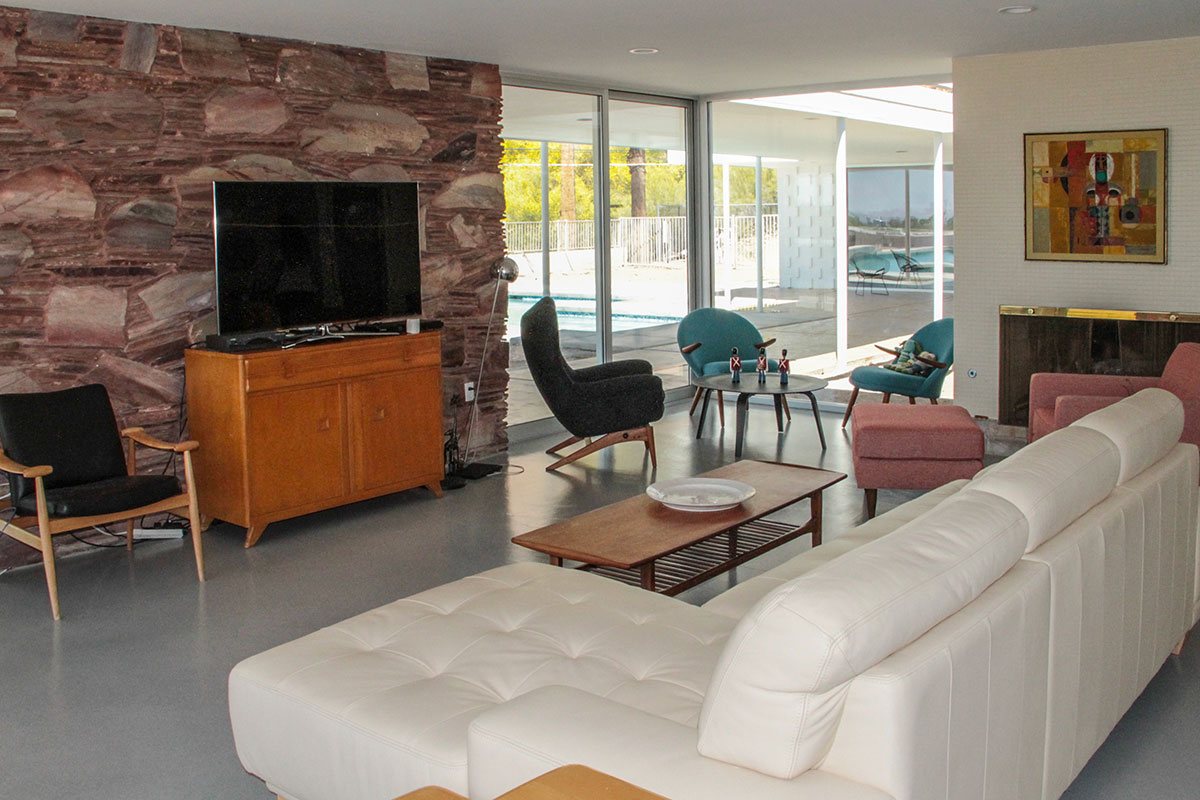 In 2014 the Uhlmann House was featured on the
Modern Phoenix Home Tour
. The community had been watching progress for years and was eager to experience the restoration.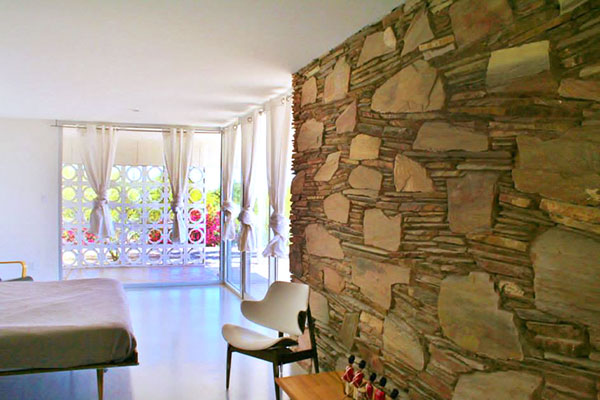 The use of native stone on the interior and superlite entryway with jutting bricks is similar to the
Healy/Fearnow House
of 1959.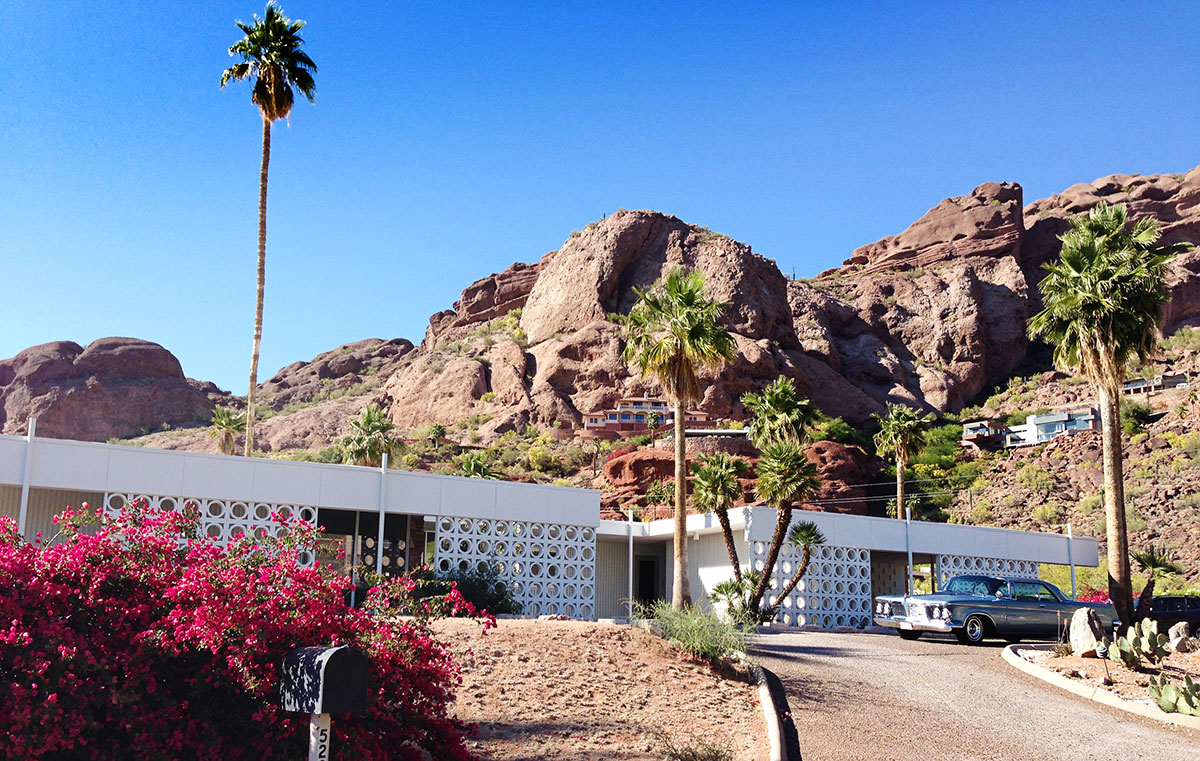 The property has slowly been rehabilitated since 2013, stripping back tons of stucco and taking good care to do it right. There were once six Beadle homes in the White Gates/Red Rock area and now only
three of them
are recognizable as such: it is believed that two were demolished for McMansions and the other evolved into one.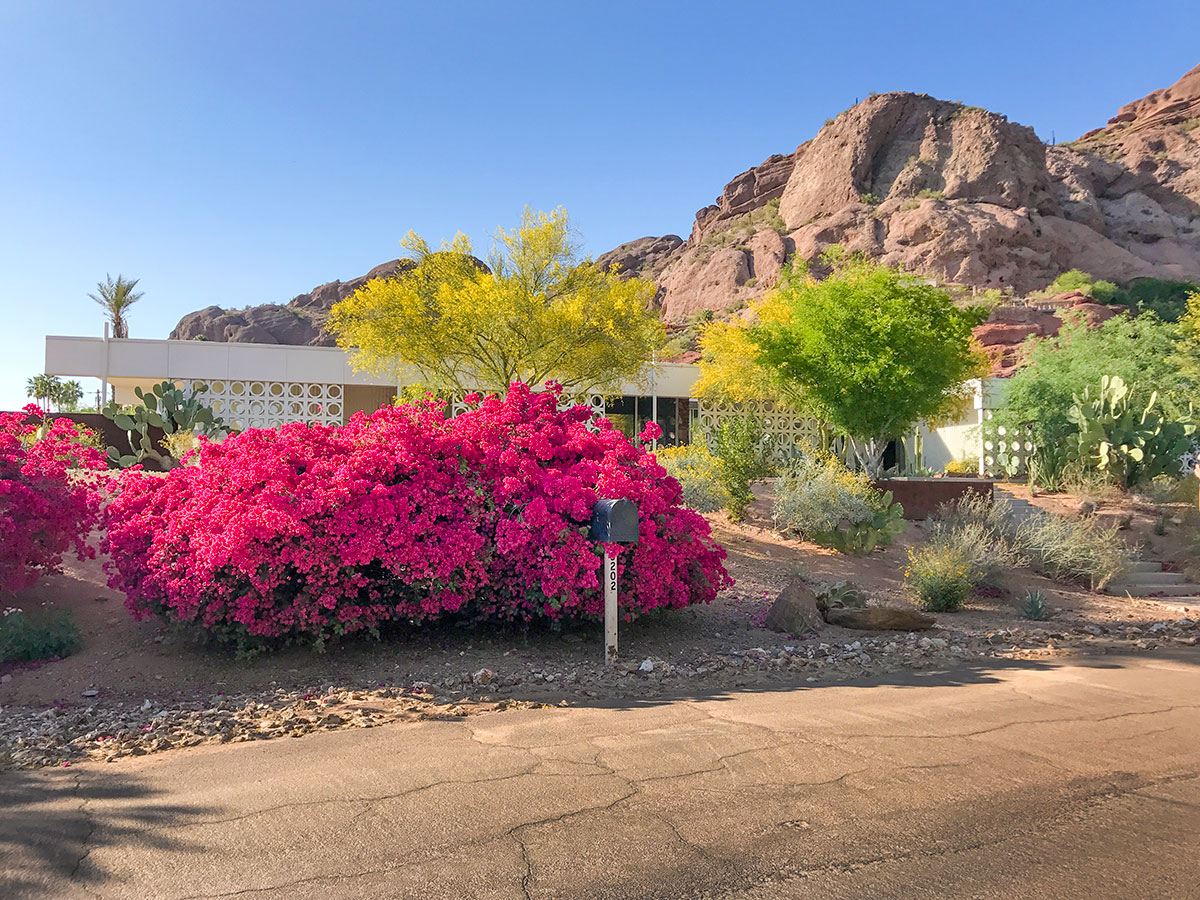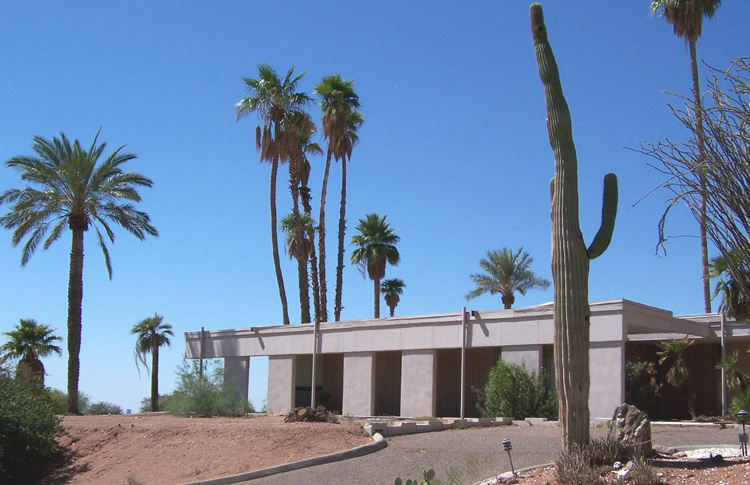 In 2016, the Uhlmann House's beige stucco concealed the character-defining breezeblock.