The Safari Hotel by architect Alfred Newman Beadle
Selected Photographs from the Ernest A. and Billie W. Uhlmann Family Archive
Featured during "Safari Nights" curated by Modern Phoenix for First Friday, April 2 2010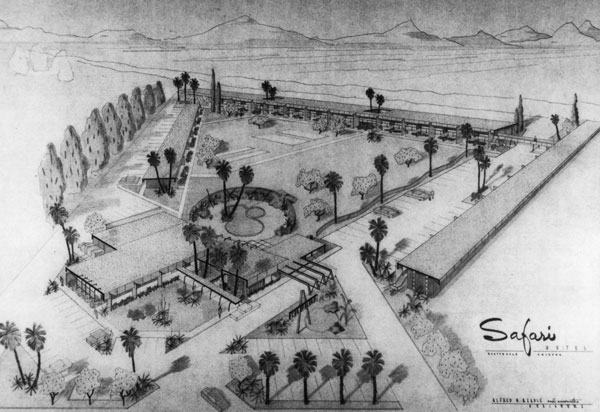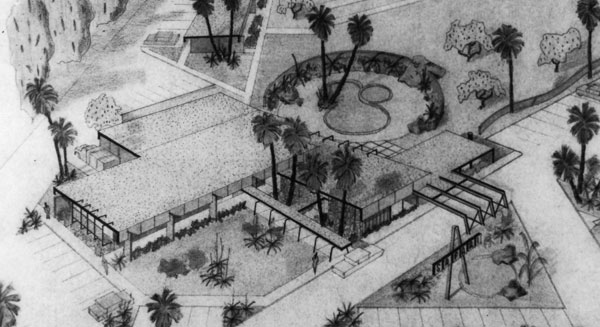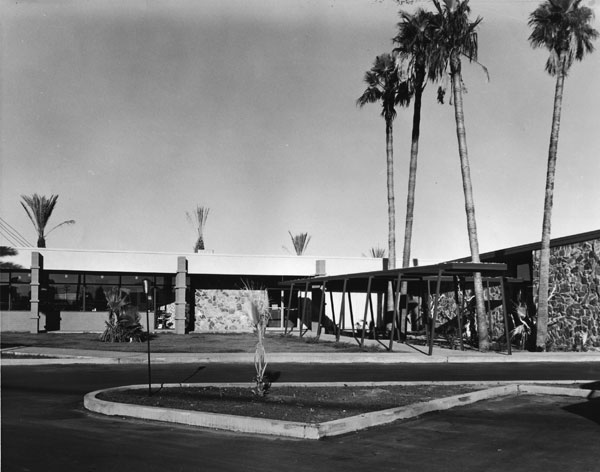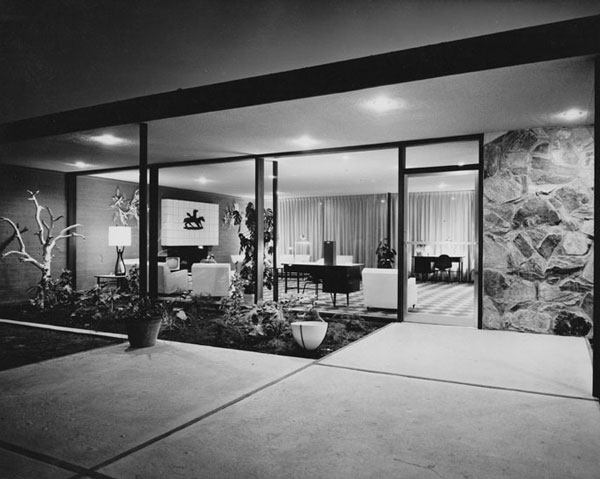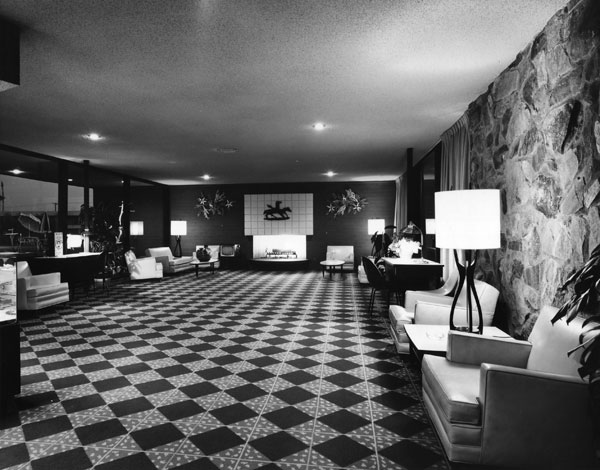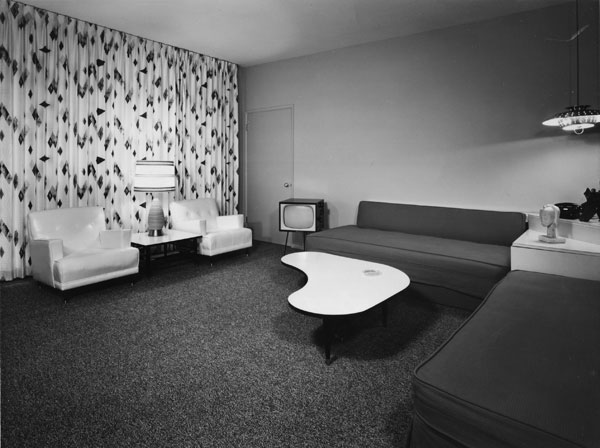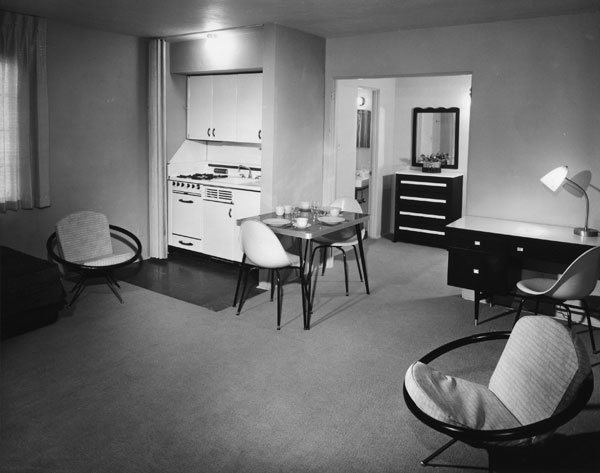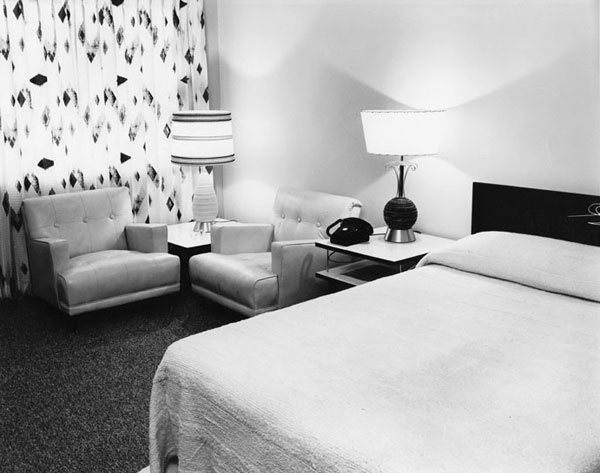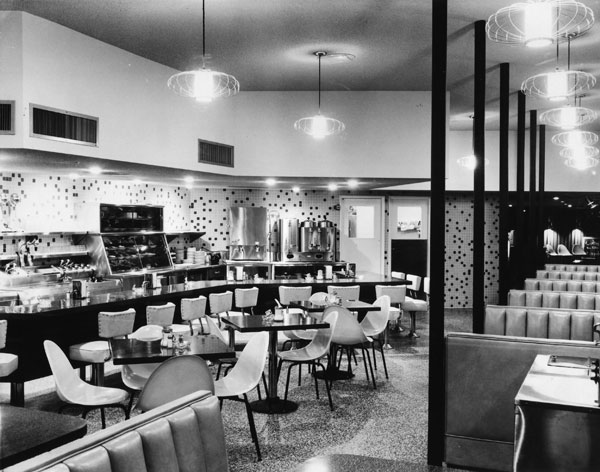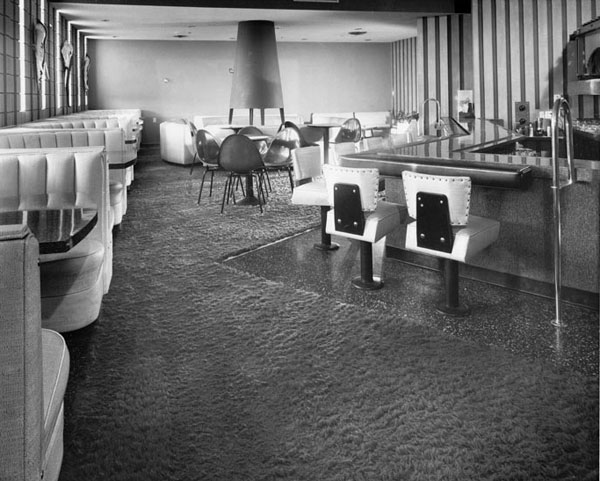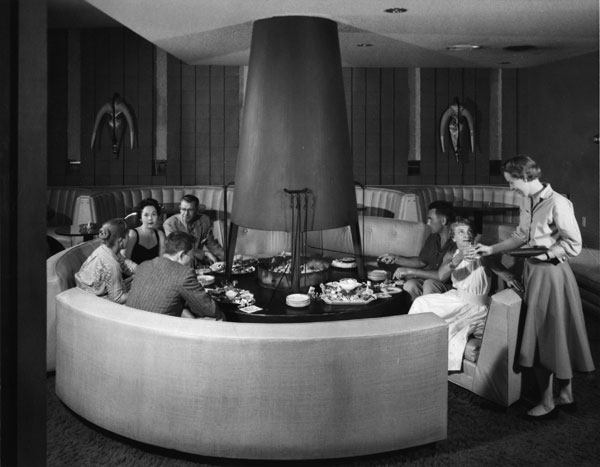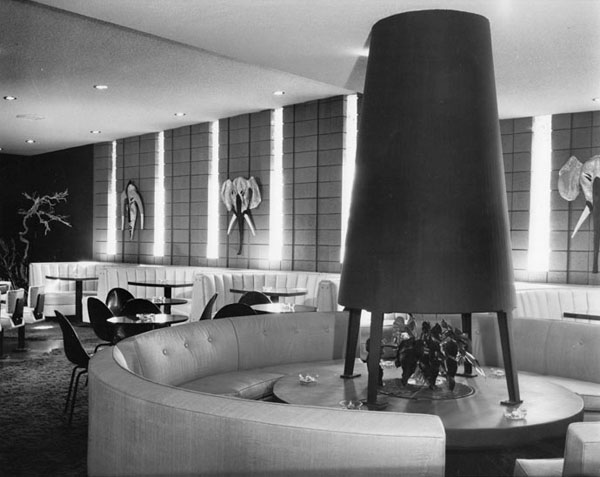 The Congo Room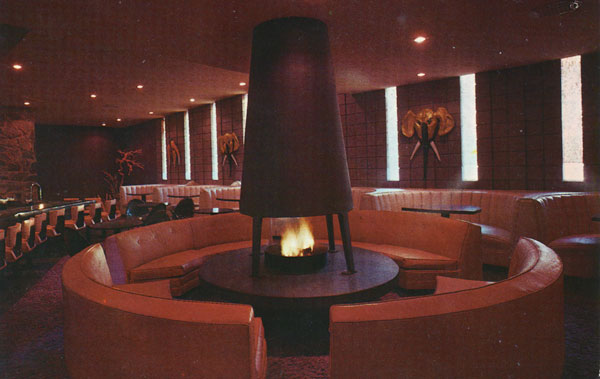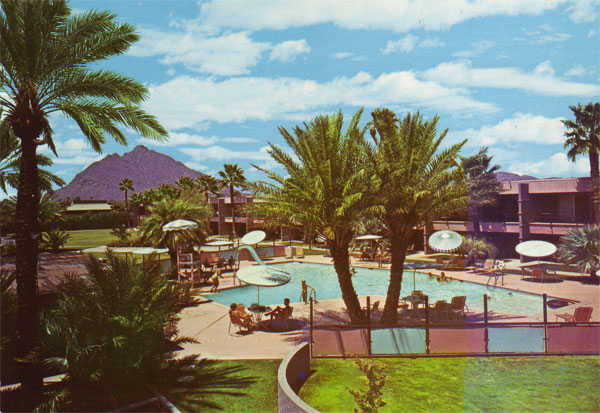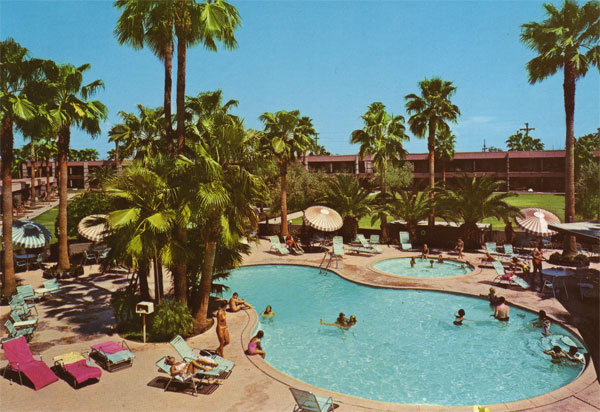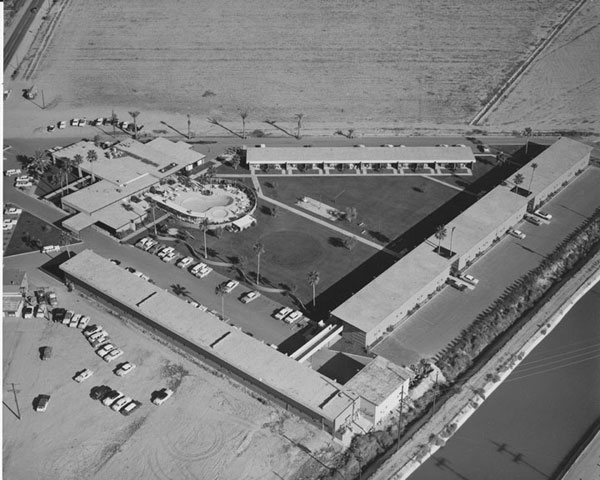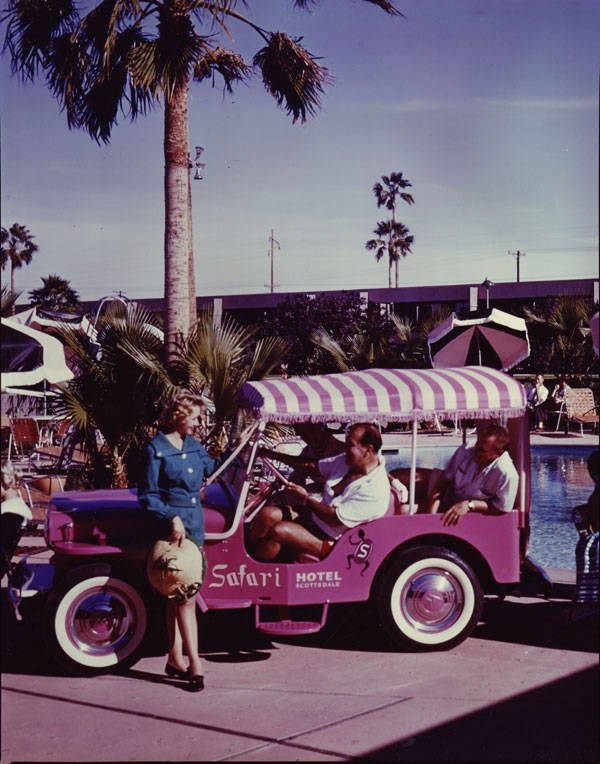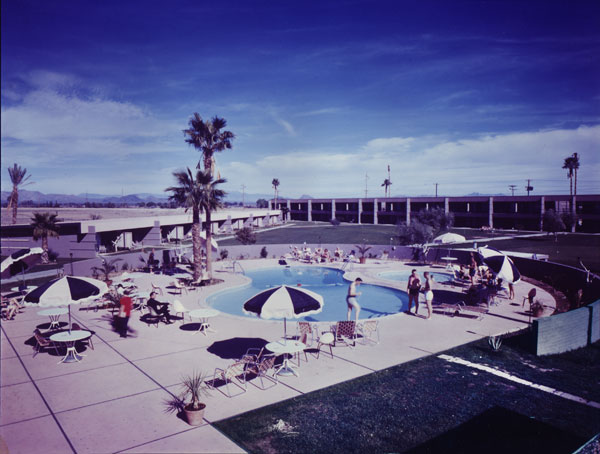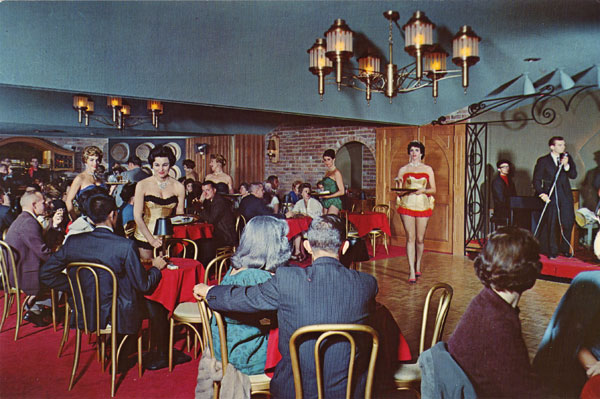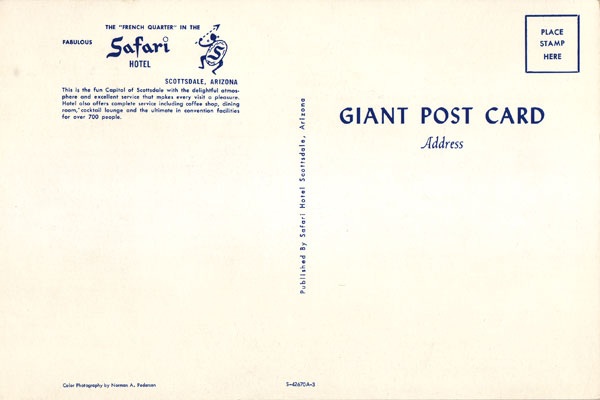 The French Quarter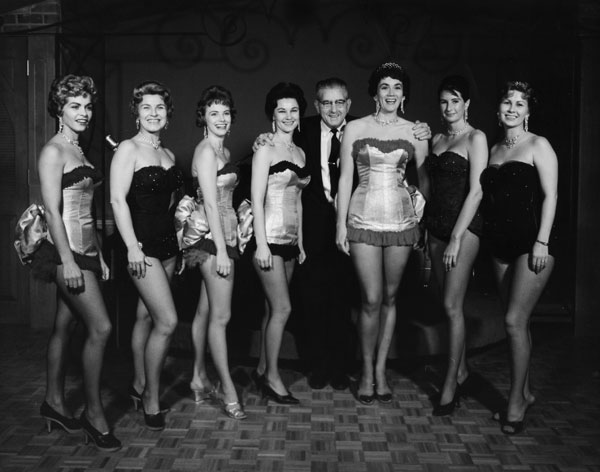 Paul Shank's curvaceous servers at the French Quarter were nicknamed "The Lovlies".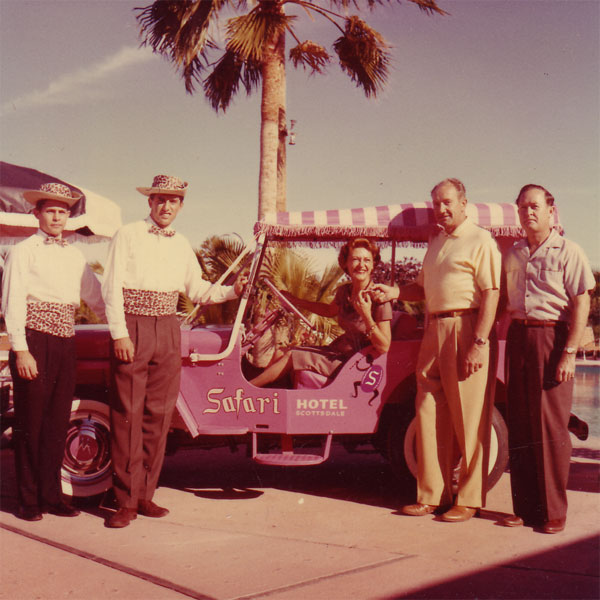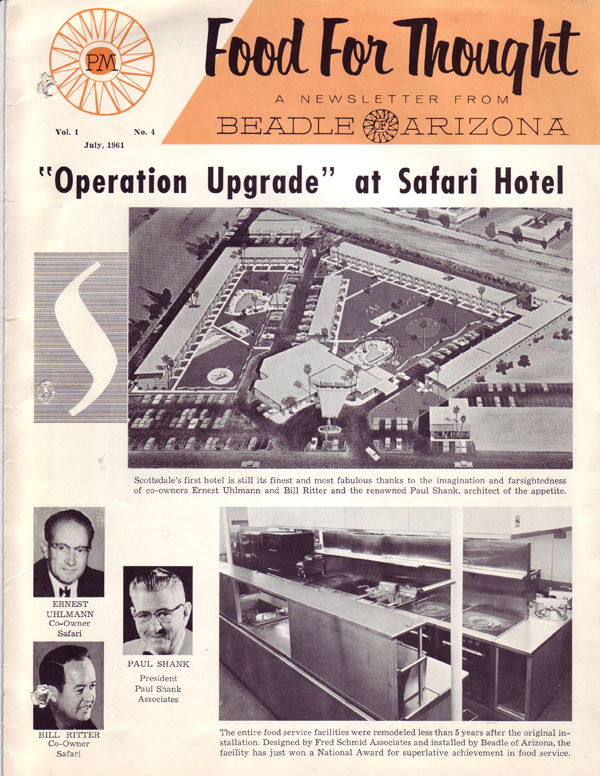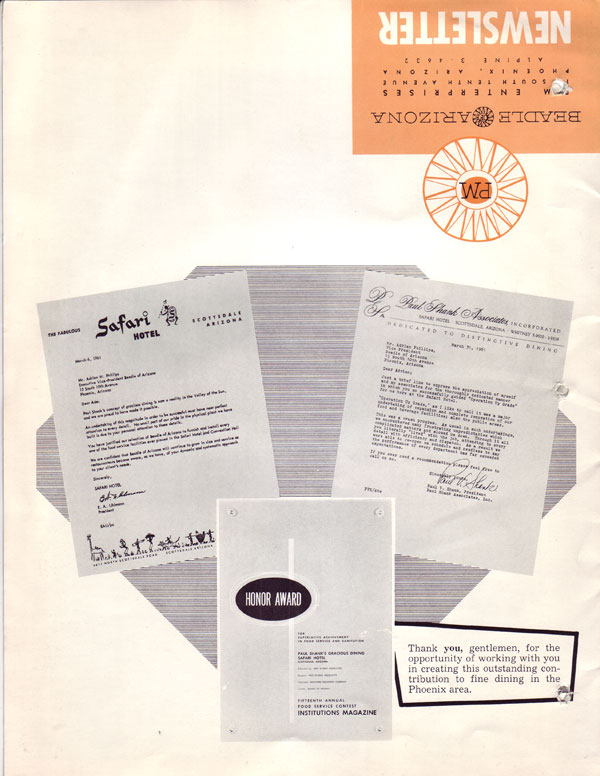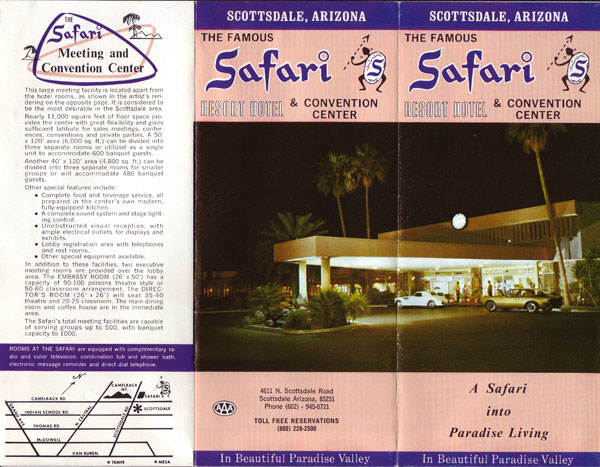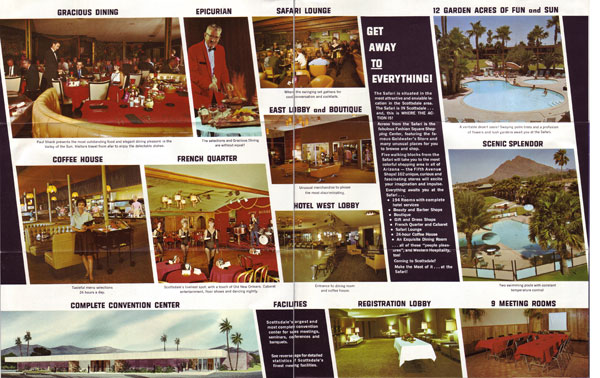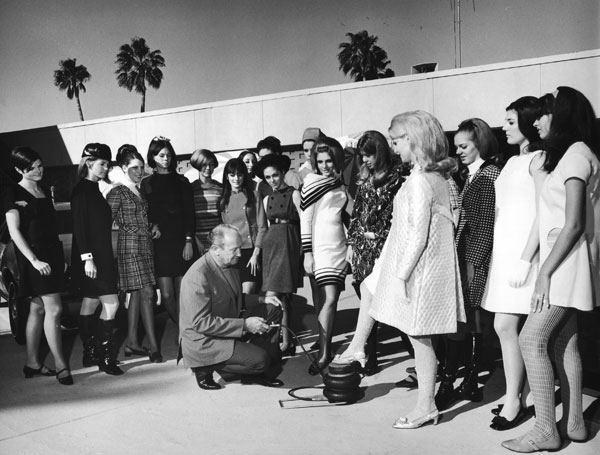 If anyone can tell us what is going on in this photograph, I'd be greatly indebted.
It appears to be pneumatic, but exactly what it is remains a puzzle.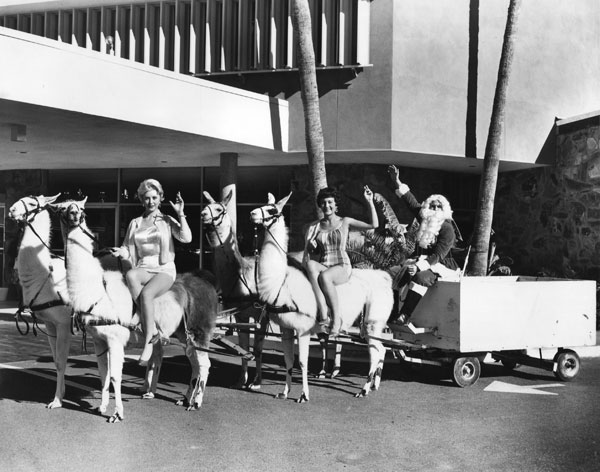 Spend your holidays Safari Style!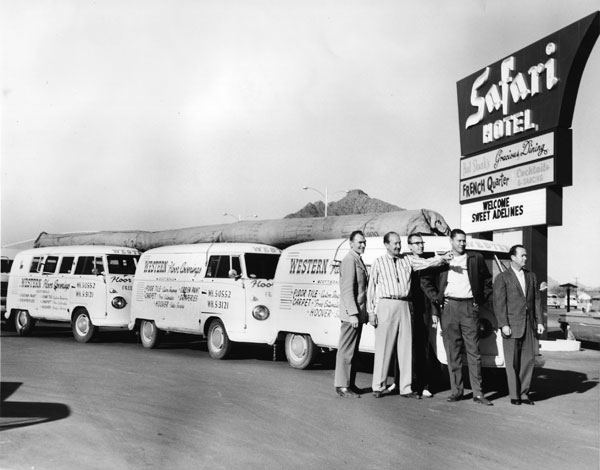 The carpeting arrives from Western Floor Coverings, via VW Bus.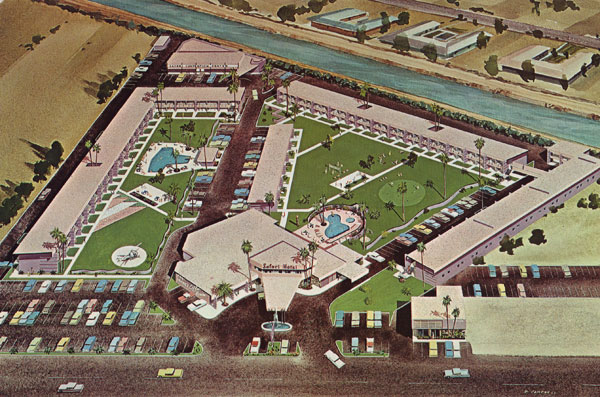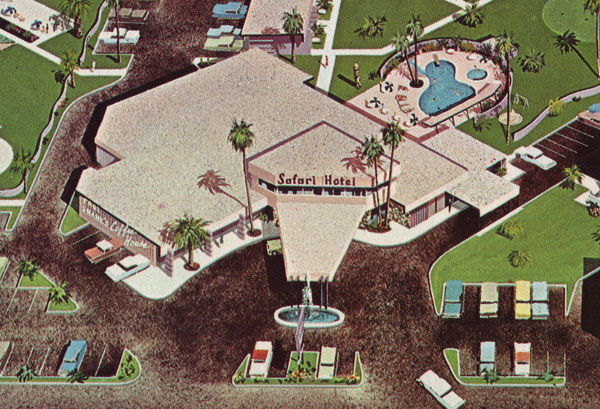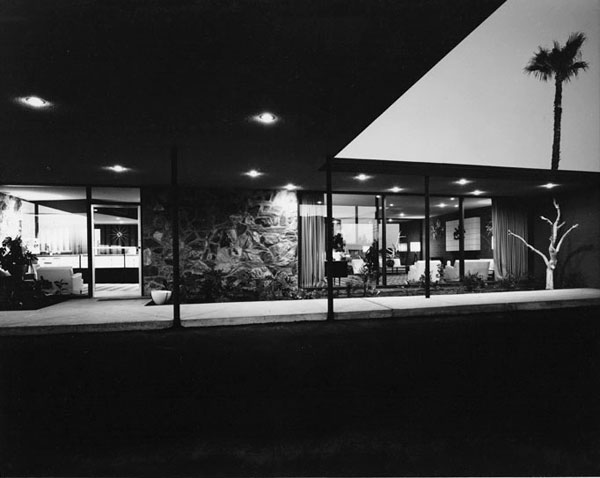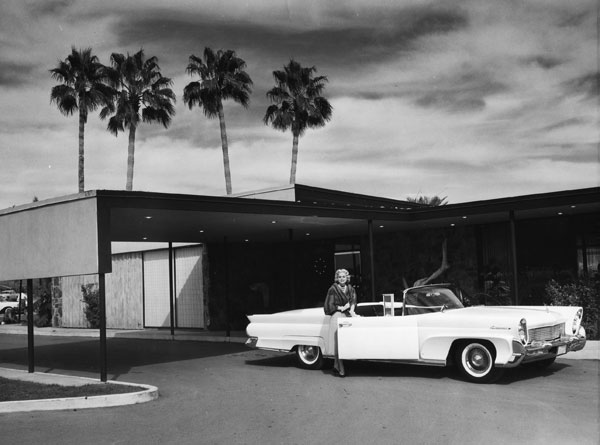 A publicity photo for the Phoenix Convention and Visitors Bureau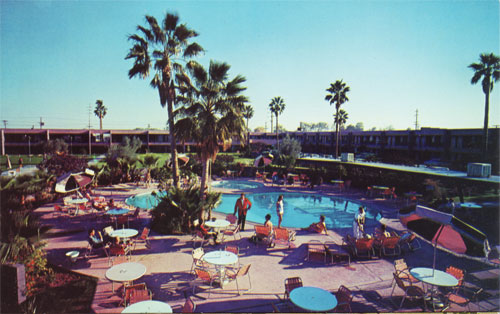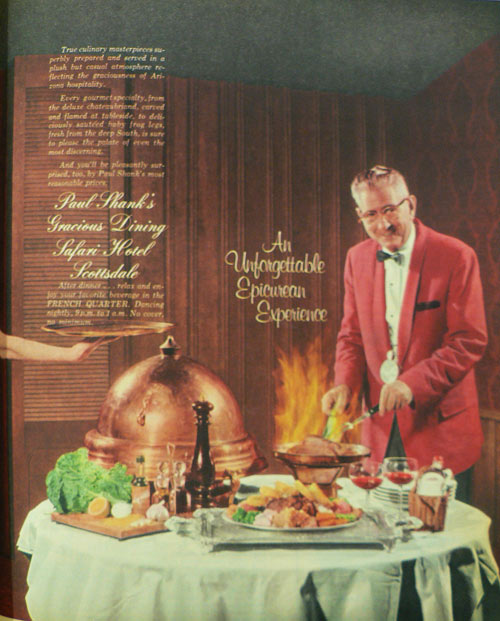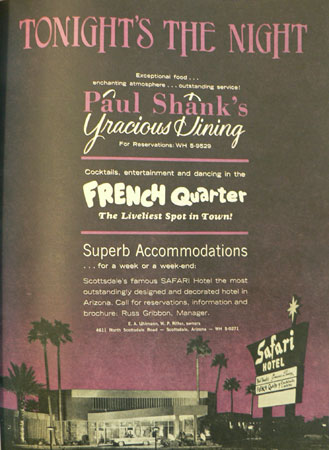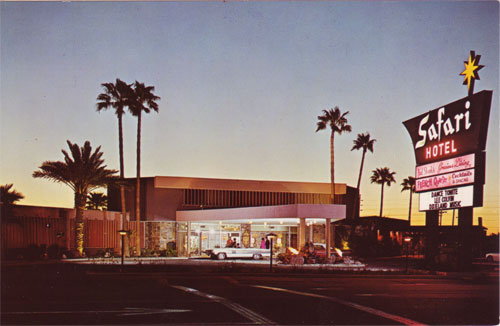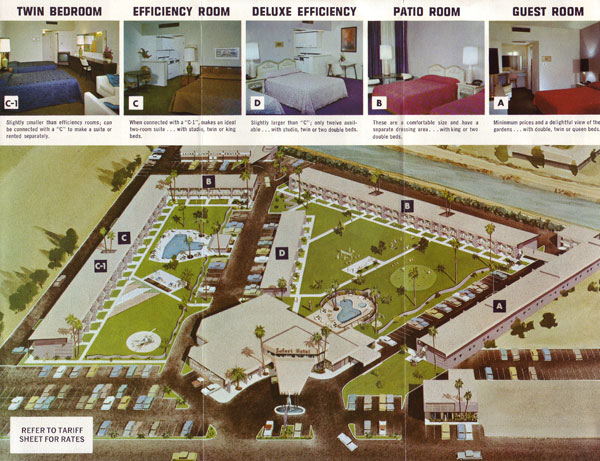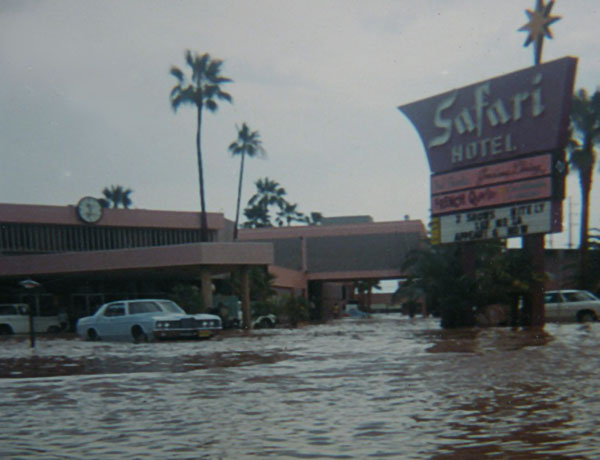 In the early 1970s there was massive flooding in Downtown Scottsdale.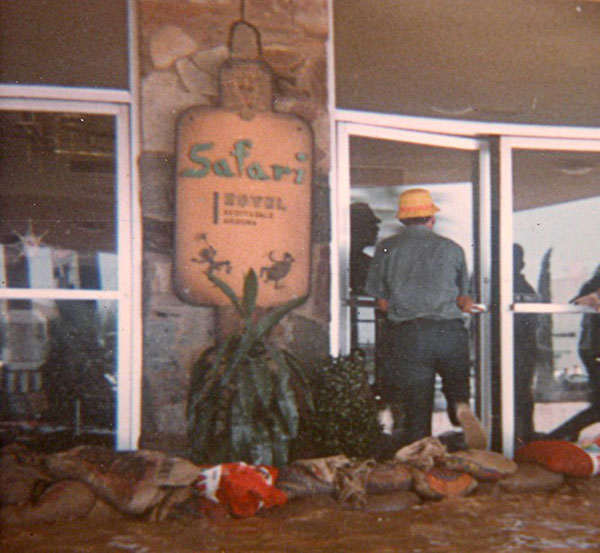 They had to sandbag against the floods threatening to enter the lobby!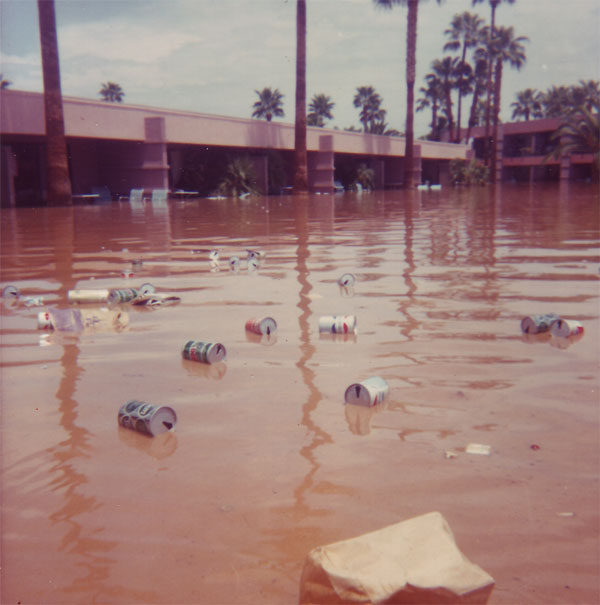 Many thanks to T.M. Uhlmann for his generous donation of this collection to the Modern Phoenix Archives