The Golden (Delicious) Age of Menus in Modern Phoenix
Featuring the vintage menu collection of Chef Joe LaVilla, The Art Institute of Phoenix International Culinary Program
By Alison King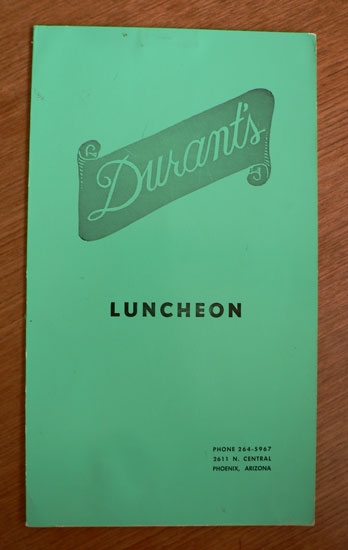 Since growing into a popular tourist destination after World War II, The Valley of the Sun prided itself on being a center for hospitality and fine dining. Eager to demonstrate how our restaurants were on par with those of other major cities, elaborate menus were devised providing a visual appetizer for the meal to come. Crafted of velvet, leather, cork and faux hammered copper, lovingly bound with cord and with hand-typed specials artfully clipped in the appropriate frame, encrusted with delightfully mismatched hand-lettered type and making the most of a limited color palette with vibrant metallic inks — they just don't make menus like this anymore.
"I use the menus in culinary class to show how font and paper choices carry the theme of the restaurant. It's very different today, as menus have become streamlined and minimalist in their theming," says Chef Joe LaVilla. Menus were also larger in scale, creating somewhat of a private shield between the diner and the rest of the room as they scoped out the scene. (A classic I Love Lucy episode comes to mind!) But some classic design moves haven't changed, like the strategic placement of menu items in boxes to drive sales.
The customer's tastes and expectations often dictated the menu choices. Nearly every major upscale restaurant served Chateaubriand, prime rib and duck a l'orange, simply because it was expected. Durant's, with its red leather booths nestled in the heart of midtown Phoenix on Central, served up steaks and seafood for mere dollars but was still a special splurge in its day as it is now. Guests ate like kings (literally), at novelty-themed restaurants like Green Gables and Beef Eaters. Or they chowed like cowboys at rustic western venues like The Stockyards and Monti's Casa Vieja. A good deal of fantasy fueled the dining experience and the menus helped set the tone along with decor. Green Gables even went as far to install a medieval-themed miniature golf course adjacent to the restaurant.
"Back in the day, diners went out for a special occasion like a celebration or business meeting. The food they considered fancy wasn't cooked at home — classic dishes like Chateaubriand and Crab Louie for example," LaVilla explains. "Now, people eat out because they don't cook. The menu trend in some restaurants today resembles the homemade meals of 40 years ago." Comfort foods like Pot Roast and Mac and Cheese are current favorites.
Special occasions
in midcentury restaurateur Paul Shank's opinion include a
recent divorce
, and his menu copy slyly encourages the new divorcée to whisper the occasion to their server for a pleasant surprise. His coffeehouse at the
Safari Hotel
was open 24 hours, and was popular destination for post-ASU football game dining early into the morning. According to Dewey Webb's
authoritative article on the Safari
, it was practically a race from Tempe to Scottsdale to get comfortably seated at Paul Shank's Coffee House.
Chains like Sambo's, Hobo Joe's and Humpty Dumpty served family fare with menus that kids couldn't peel their wide eyes off of. But the restaurants were themed just as much to entertain adults with indulgent fantasy as African, Polynesian, and Medieval themes were more popular than they are today. As a young artist and future foodie, restaurant menus were my first exposure to functional, grown-up design and the mysteries of international cuisine. I'd devour the images with my eyes and quiz my sister on the secret codes of hobos until the moment the menus were whisked away and replaced with real food.
Regrettably, many of these restaurants have closed their doors, but several like the Stockyards and Durant's have weathered the years and maintained their reputation for fine dining. You can't help but feel like you're stepping back in time when crossing the threshold to Durant's, and we hope they don't change a thing.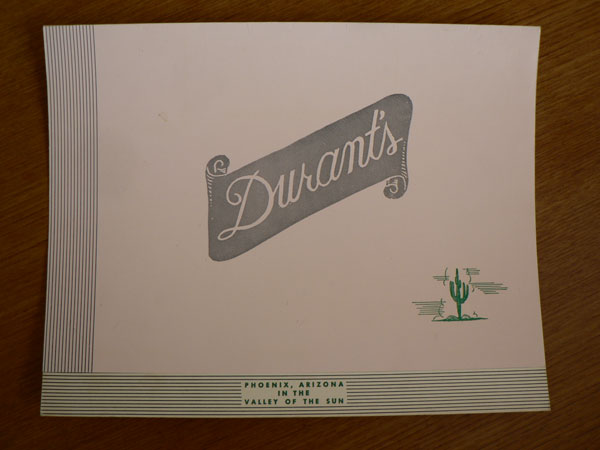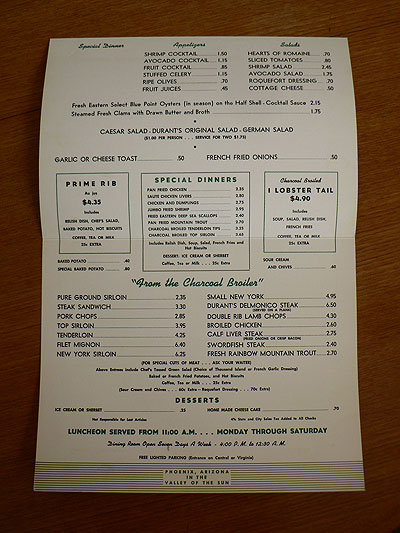 ENLARGE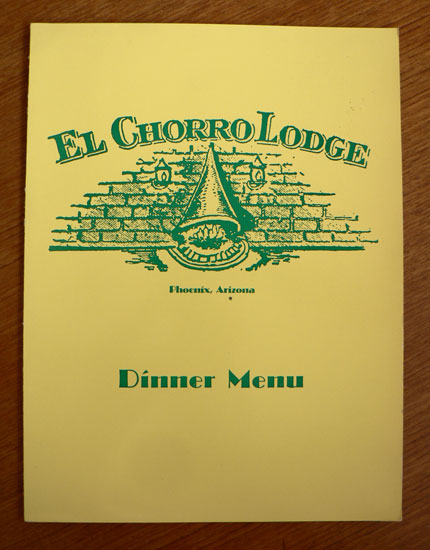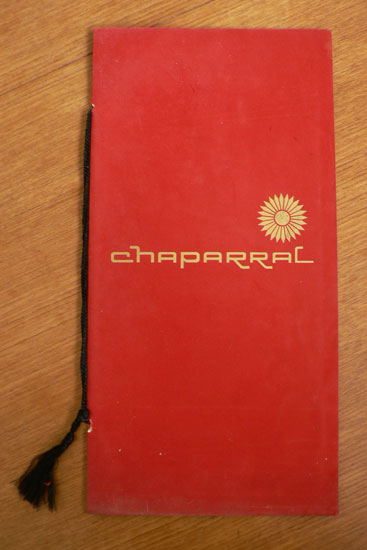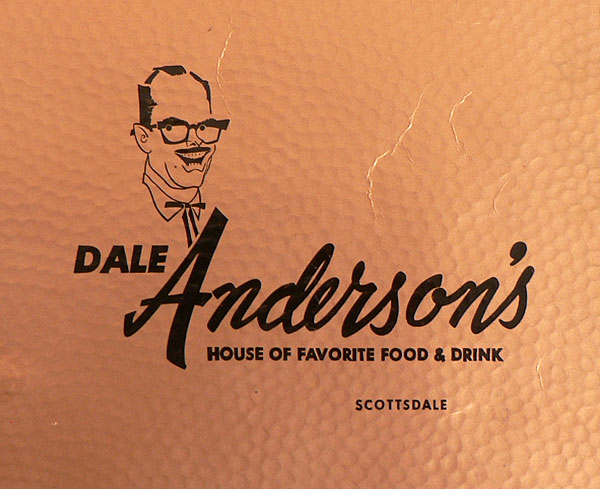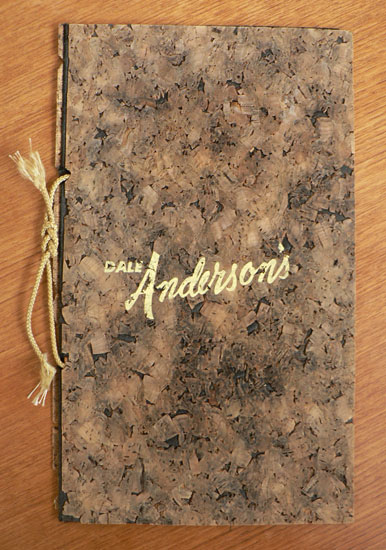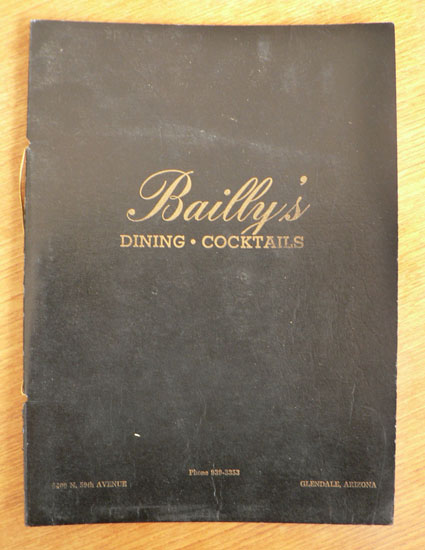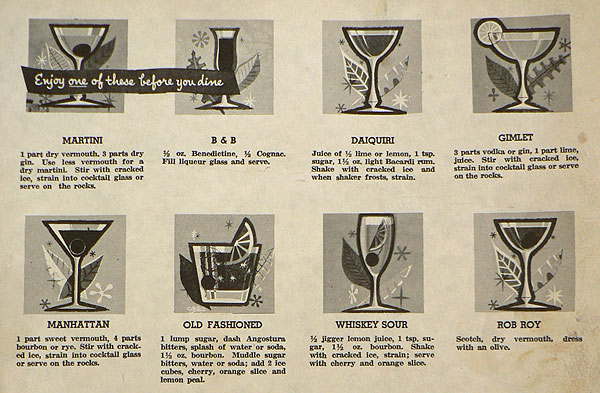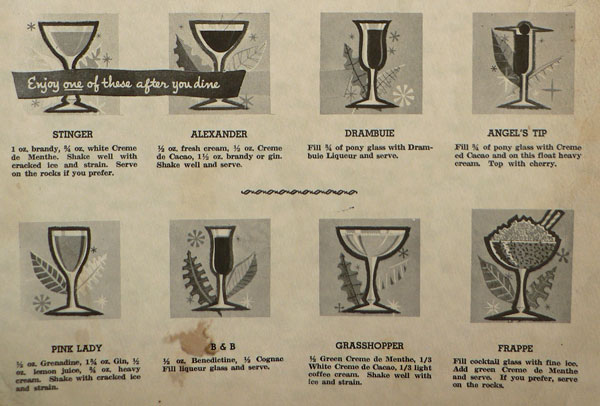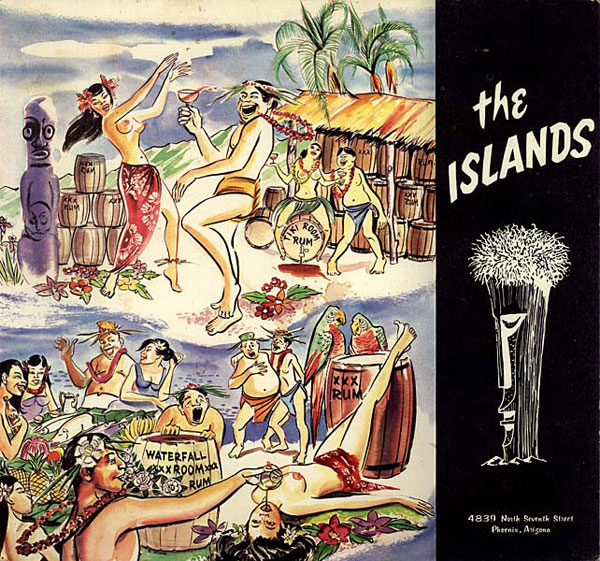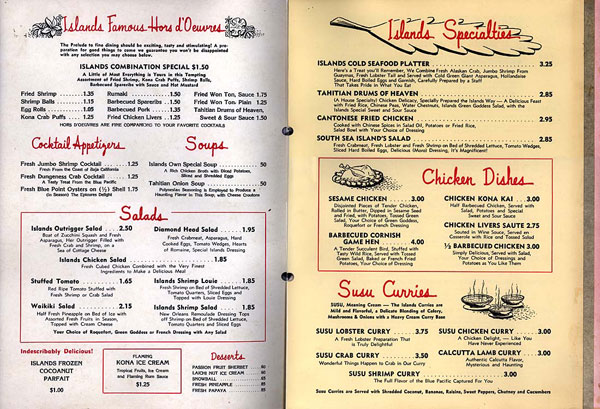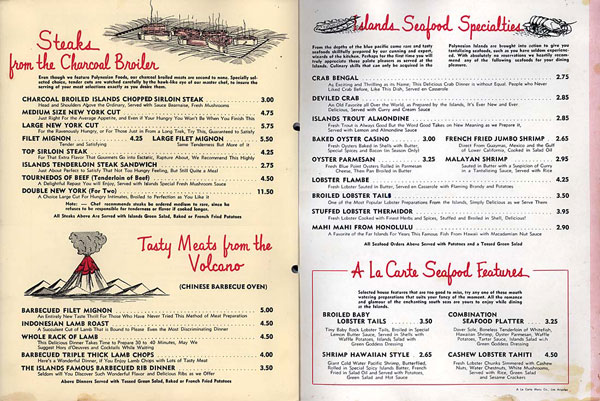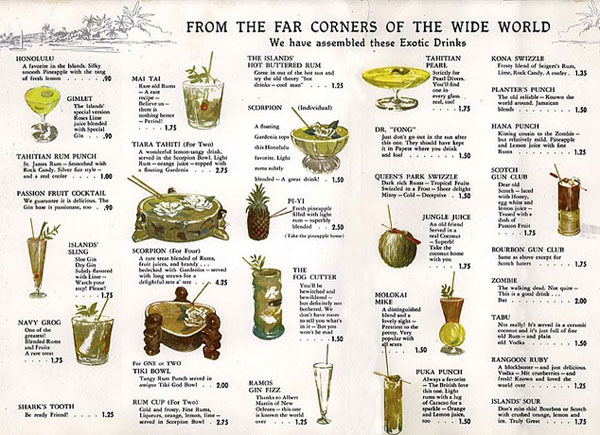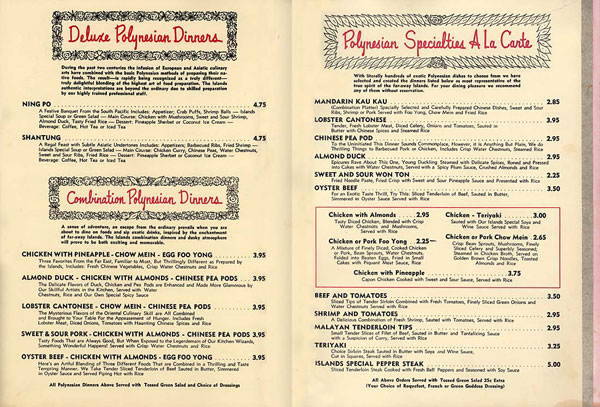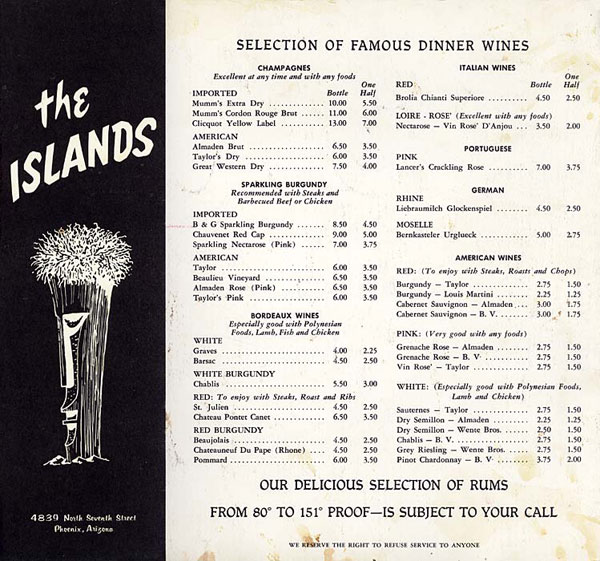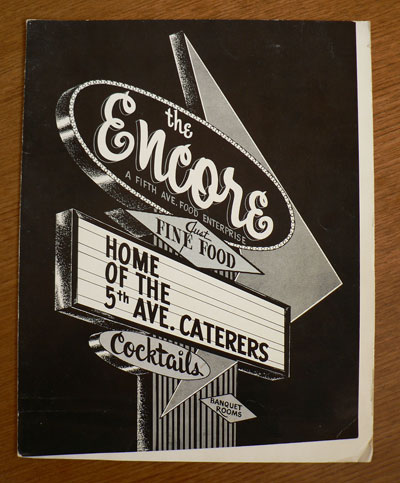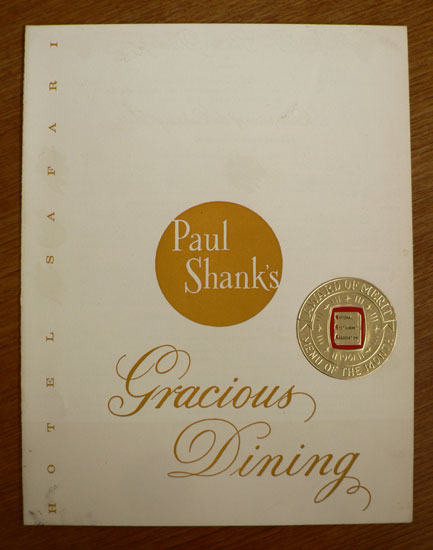 ENLARGE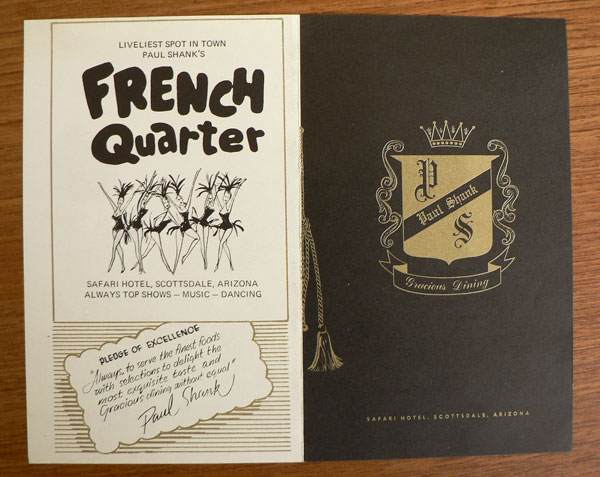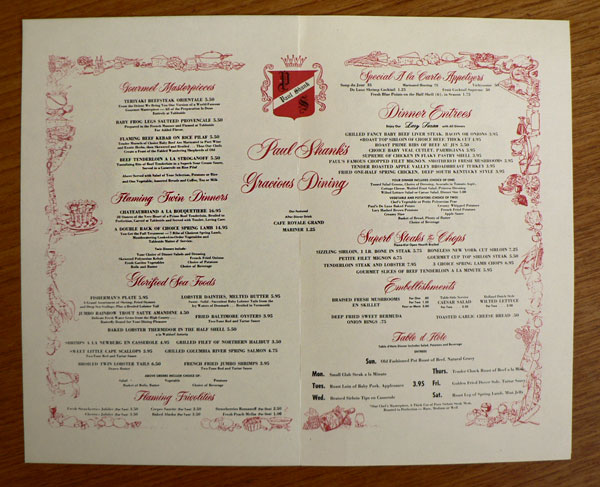 ENLARGE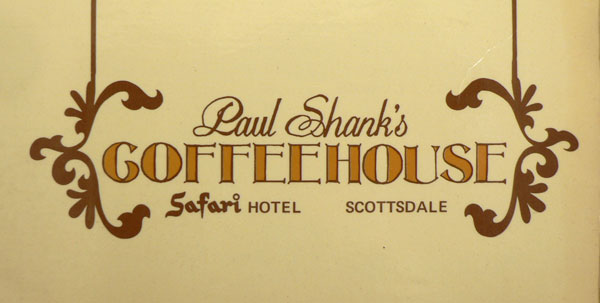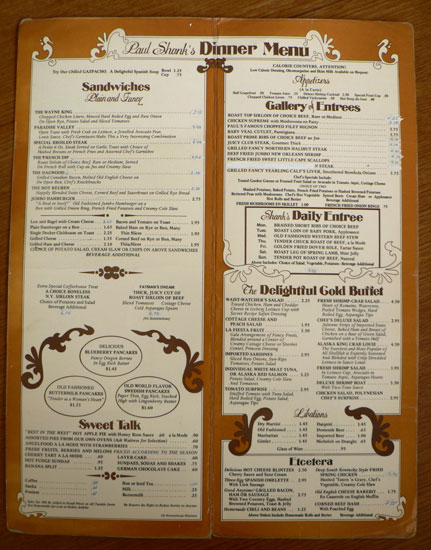 ENLARGE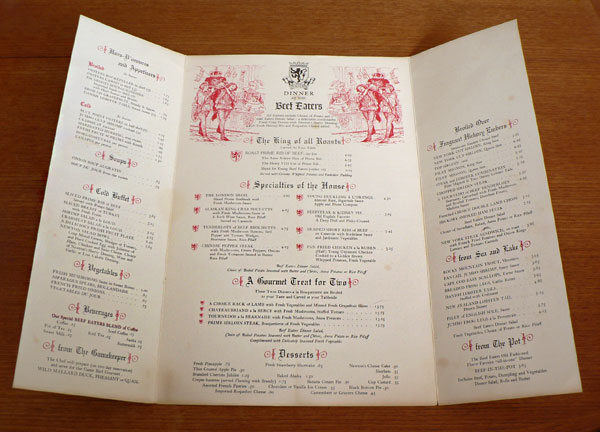 ENLARGE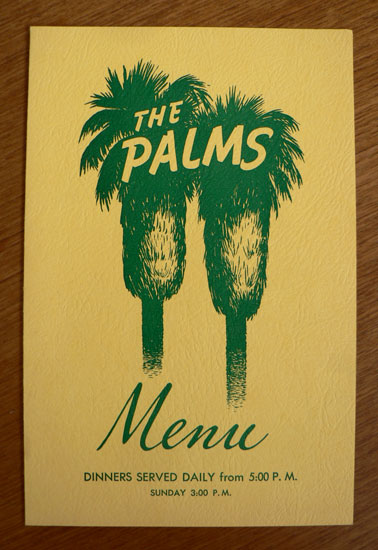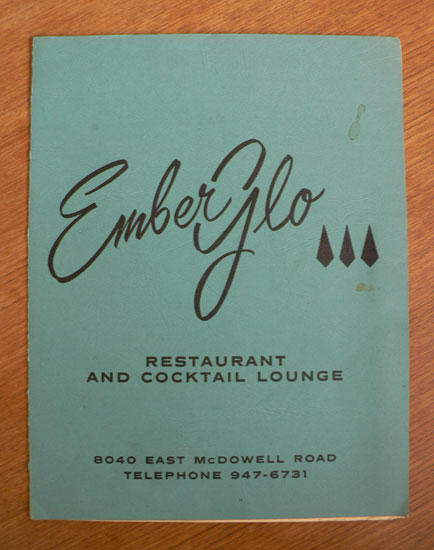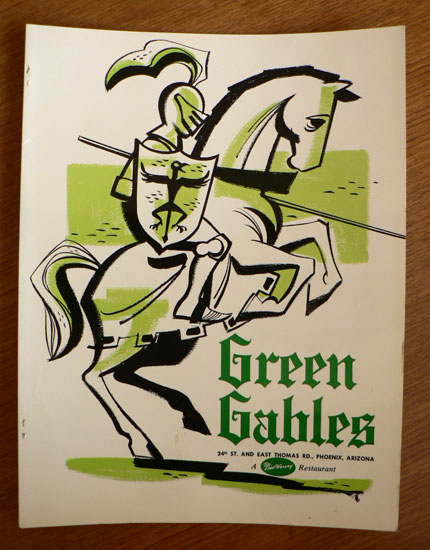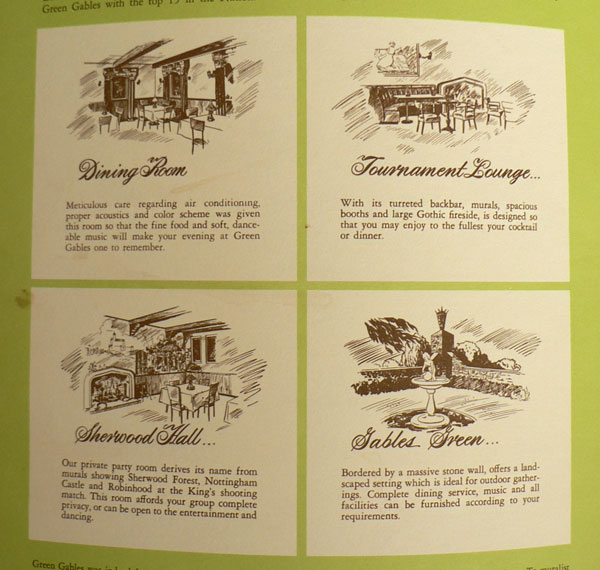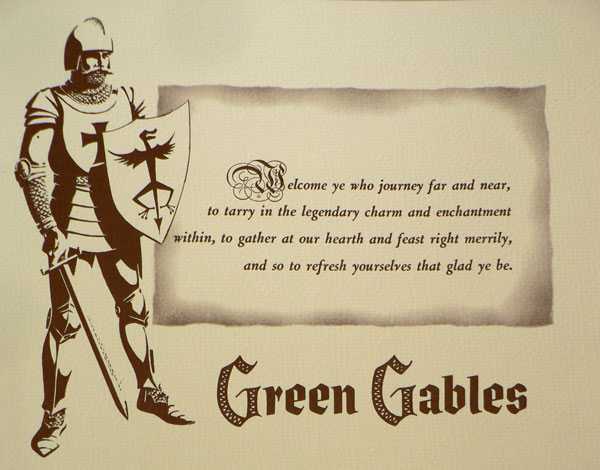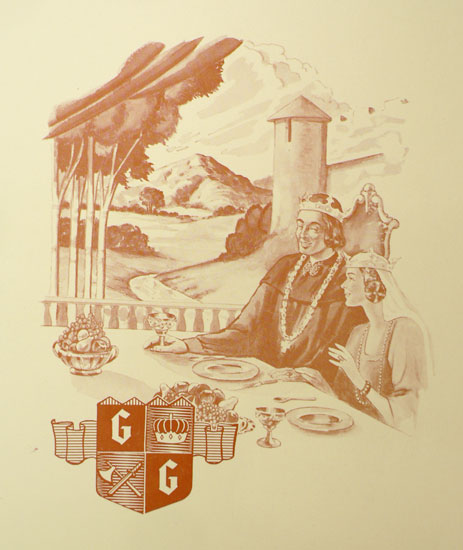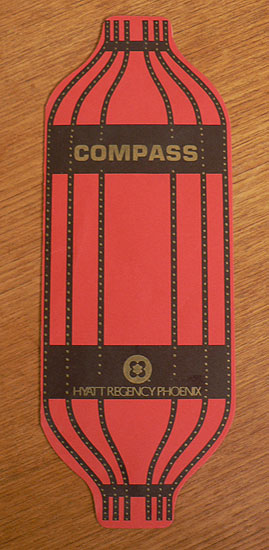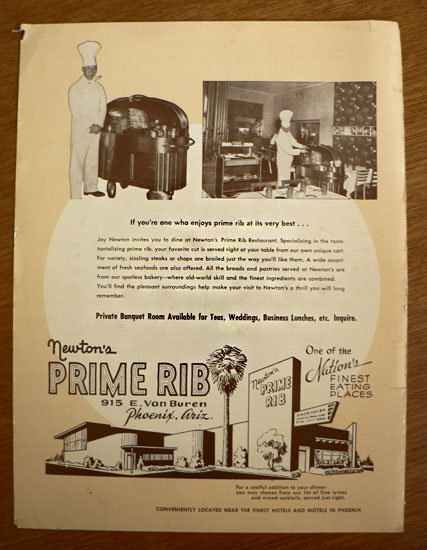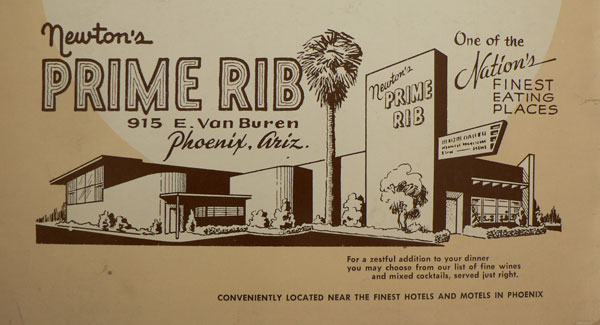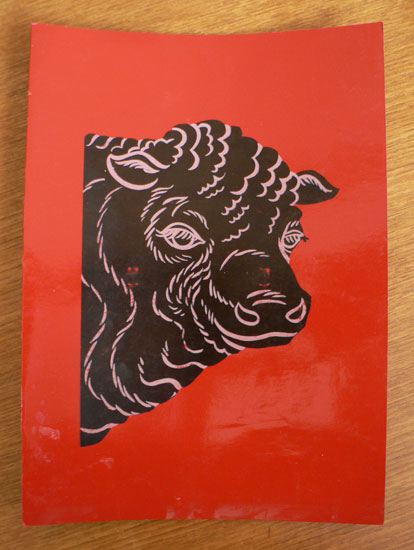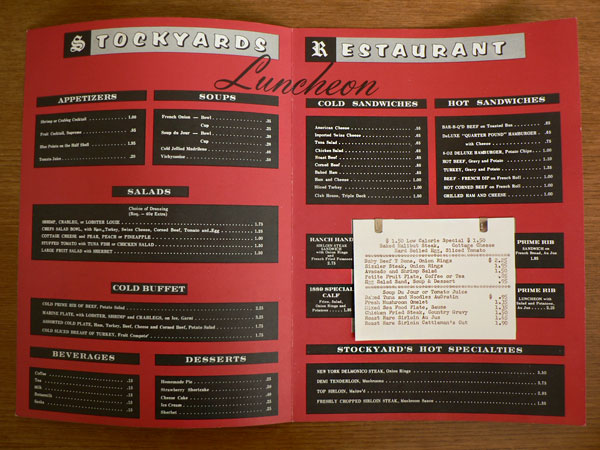 ENLARGE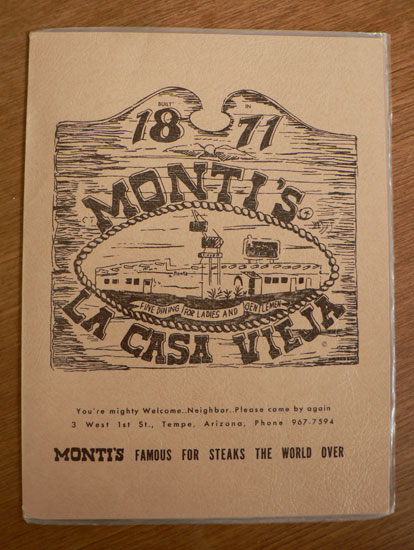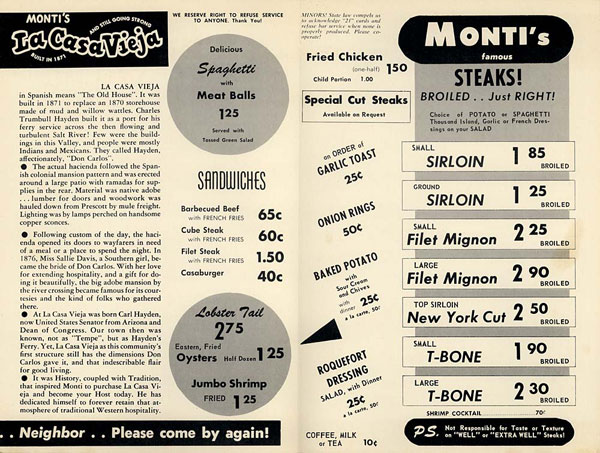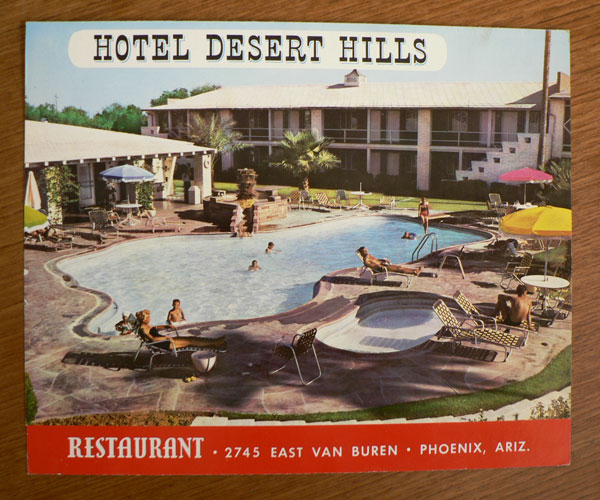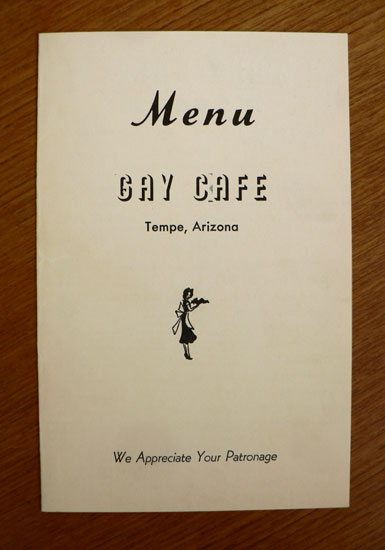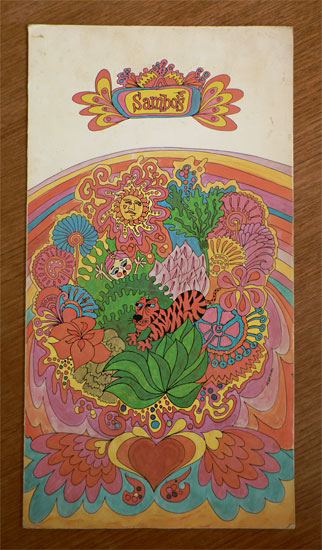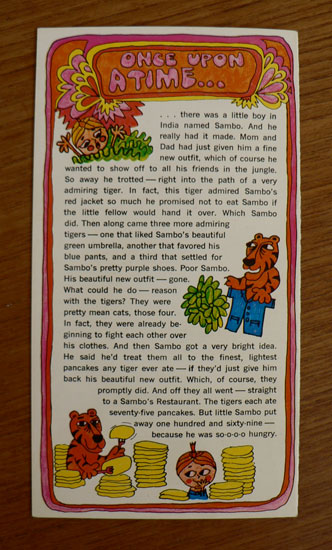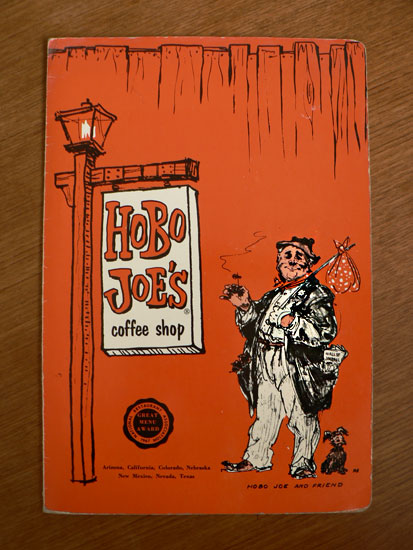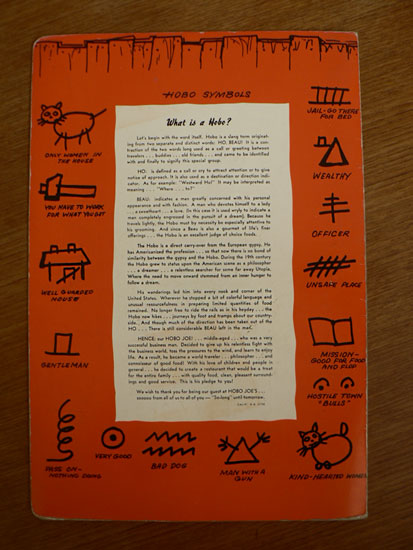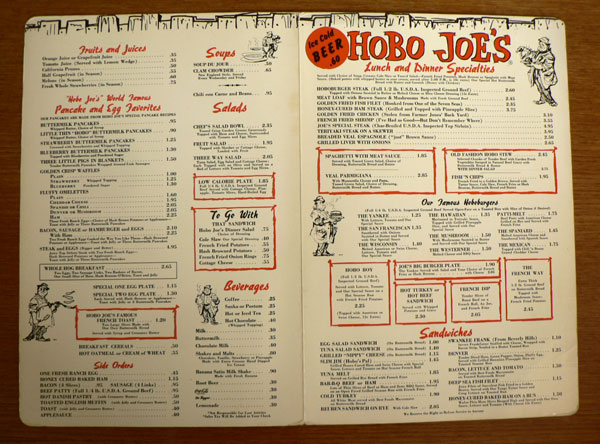 ENLARGE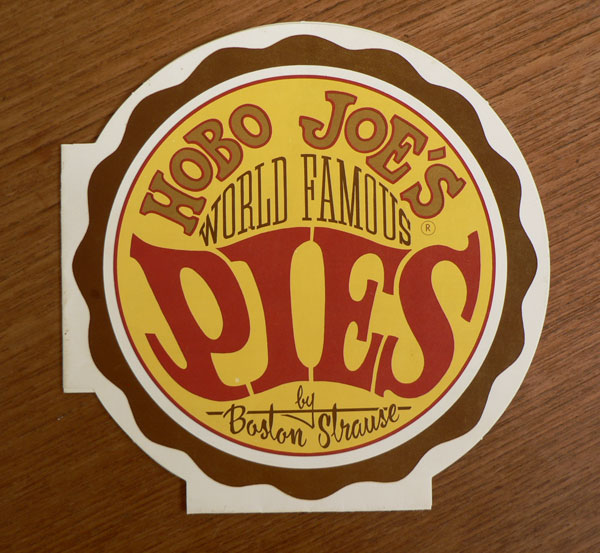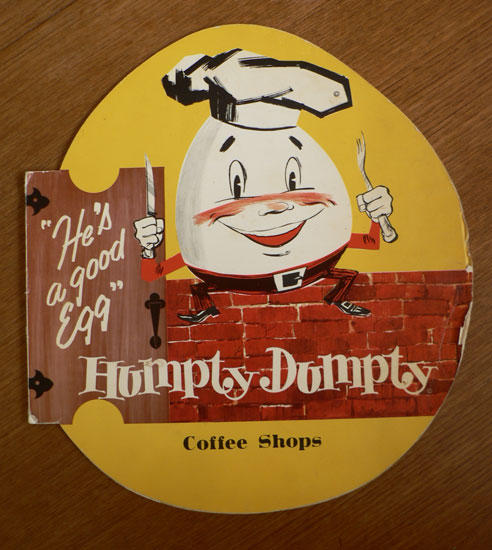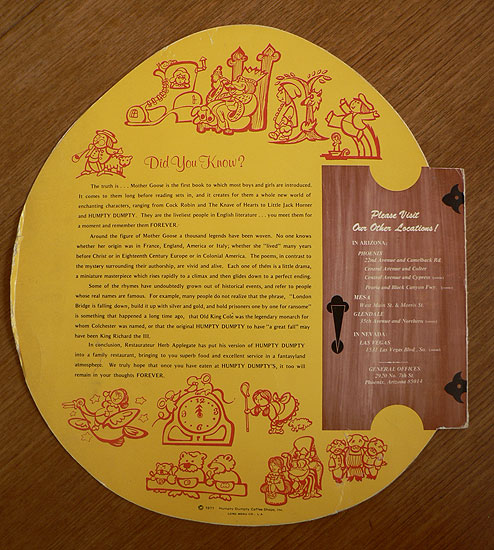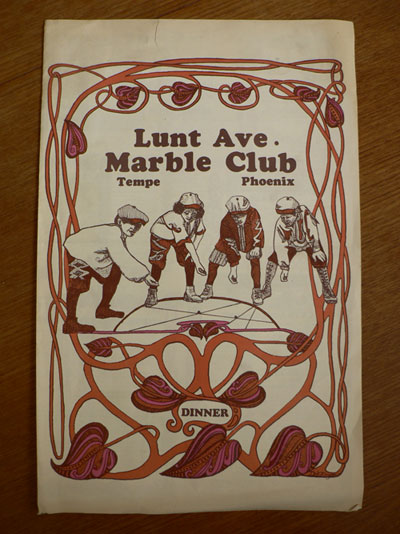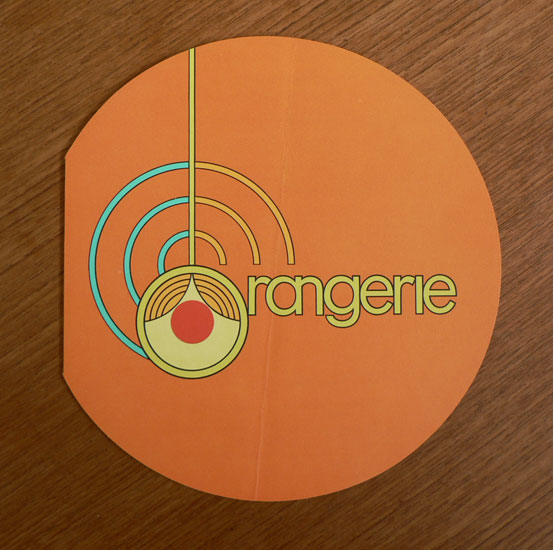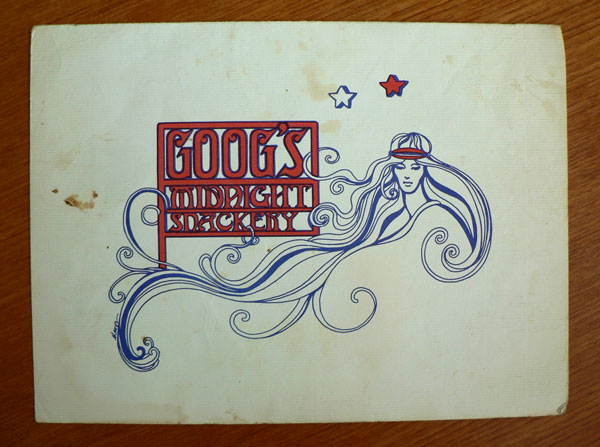 Related Articles: Restaurant Advertisements
|
Vintage Illustrations
|
Roadside Hospitality Postcards
---
Much gratitude to Chef Joe LaVilla for permission to scan this small portion of his gigantic vintage menu collection.