Harold Ekman's Office Building on Architect's Row in Uptown near the original Beadle and Haver offices at 2nd Street and Camelback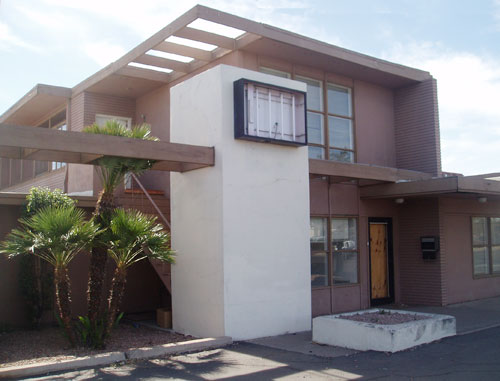 We worried that this building was getting demoed when the right half of the complex was razed in Spring of '06, but the original office building survived the demo, and appears to be getting a fresh coat of stucco this summer.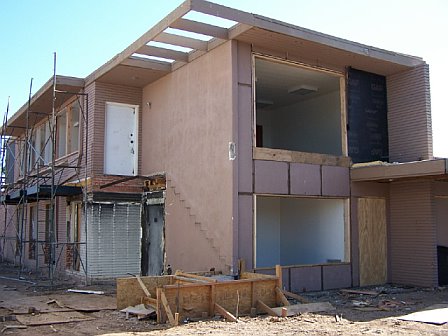 Rehab begins as the fire-damaged part of the structure is stripped away! In the 1950s this area of town near Uptown Plaza was a popular locale for architects to build their offices, earning the area the title "
Architect's Row
".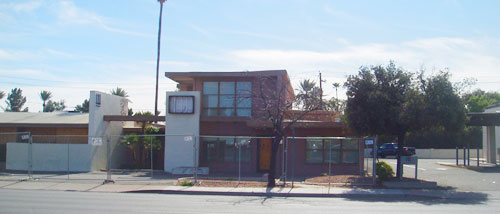 Before the demolition began. It's really easy to miss this building because Camelback Road moves so fast.
Beadle-designed offices
were to the left, and
Haver & Nunn
offices at 207 E. Camelback Road.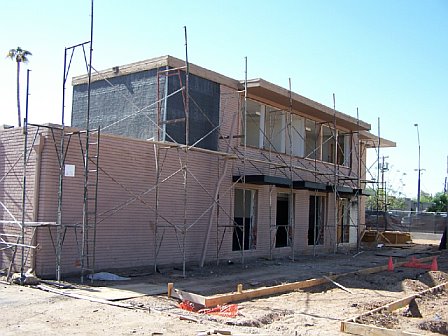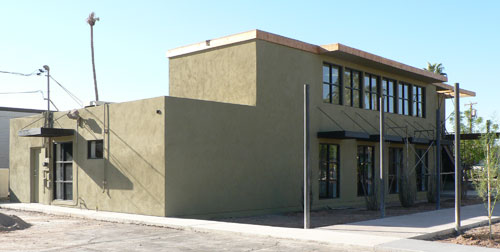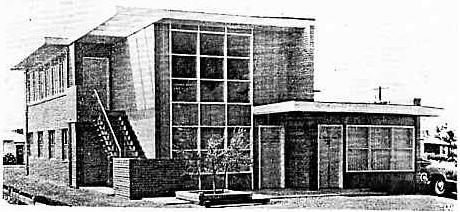 Original Harold Ekman design at 113 East Camelback Road.