Hulda Drake
Creative Partner of Architect Blaine Drake
Hulda Brierly studied art and ceramics at Carnegie Tech in Pennsylvania during the early 1930s. In 1935 she and her sister were attracted to Spring Green to study architecture with Frank Lloyd Wright. There she met a young
Blaine Drake
; they fell in love and were quickly married.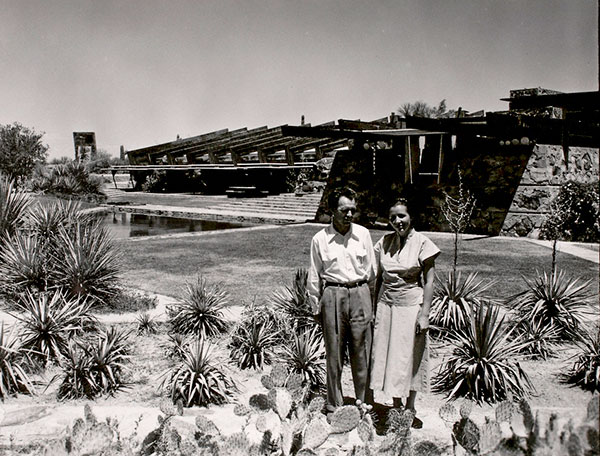 In the late 1930s, Hulda Drake worked on the SC Johnson administration building model, helped build Taliesin West, assisted with Wright's masterwork Fallingwater, and worked on the
Pauson House
.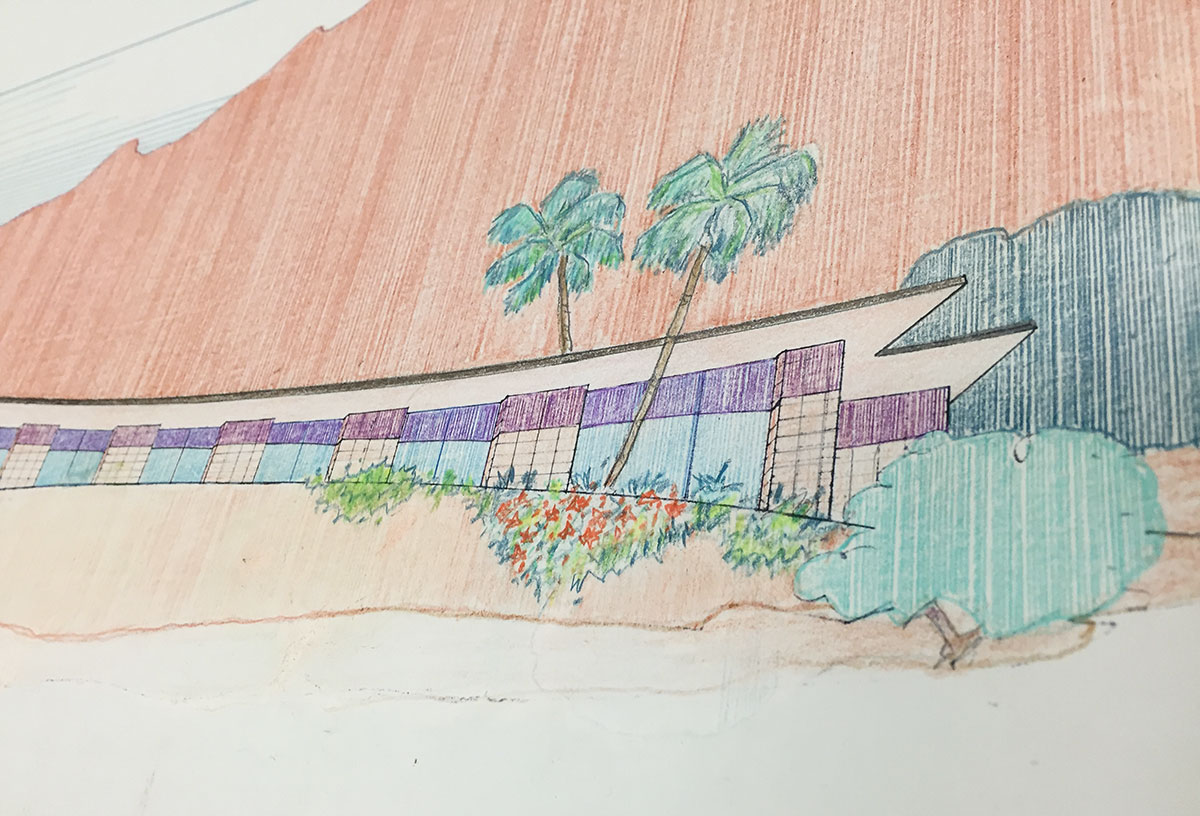 Rendering by Hulda Drake
Hulda excelled in architectural rendering and developed a love for cooking in Taliesin's kitchens, which served her well later as a consummate hostess.
The two designed and built their own cabana at Taliesin West shortly before they left for Albuquerque in 1941.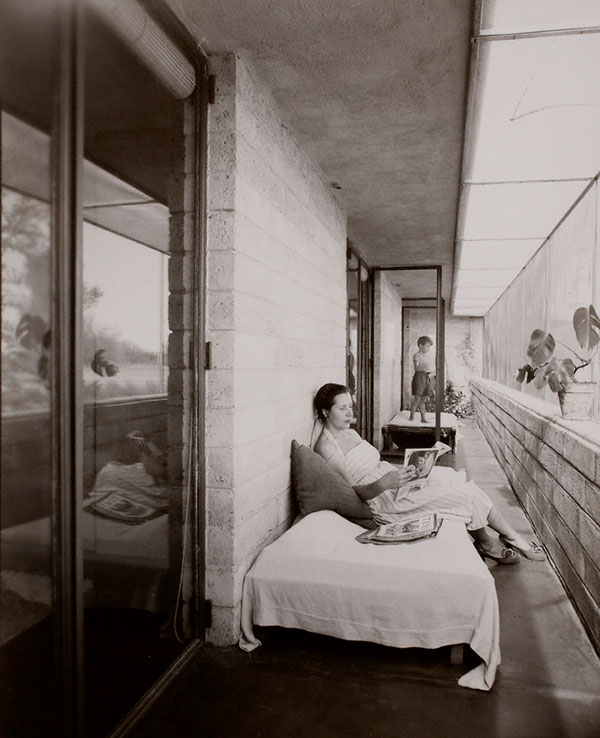 When the couple returned to Central Phoenix they started an architectural practice of their own. Blaine Drake first specialized in home additions and minimalist modern hearths, then gradually obtained commissions for several single-family residences.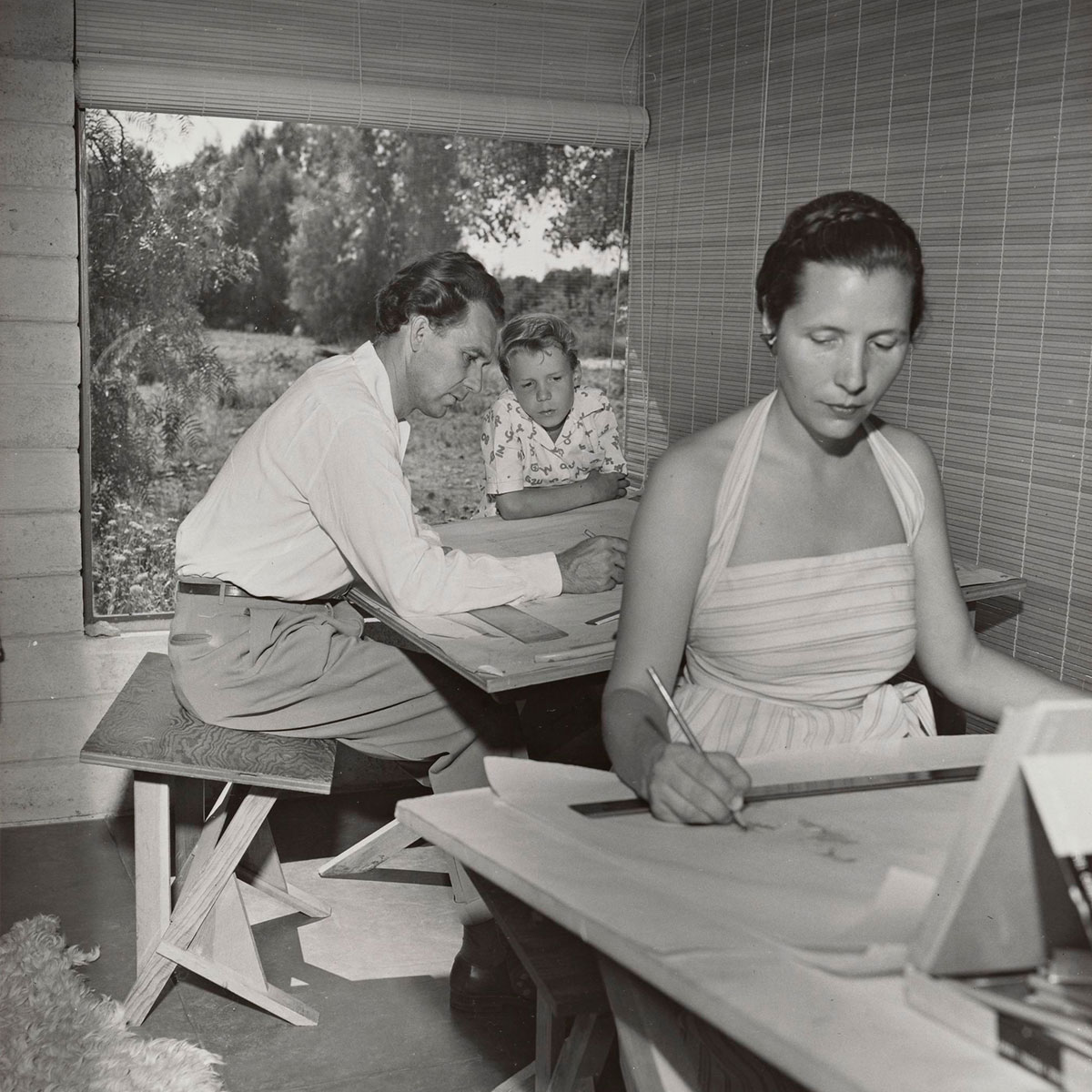 The now-famous photographer Julius Shulman became aware of Drake's architecture and was fond of photographing it, leaving behind an invaluable record of his work. This photo by Shulman is of Hulda and Blaine in their drafting studio, on furniture they built, with eldest son Peter looking on.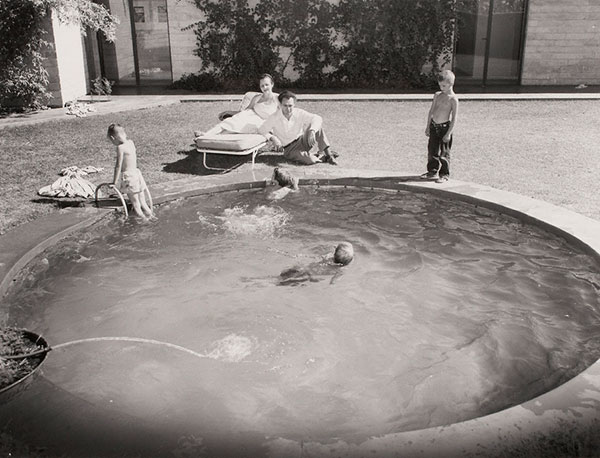 As was not uncommon for so many architects' wives, Hulda supported the business through marketing and PR, as well as interior design, drafting and rendering. She continued her own art practice as they raised two boys in the Biltmore area. She was active in the Symphony Guild and Art Center League, and was legend in social circles for her dedication for the development of Phoenix's art and culture.