Three Fountains
by Alfred Newman Beadle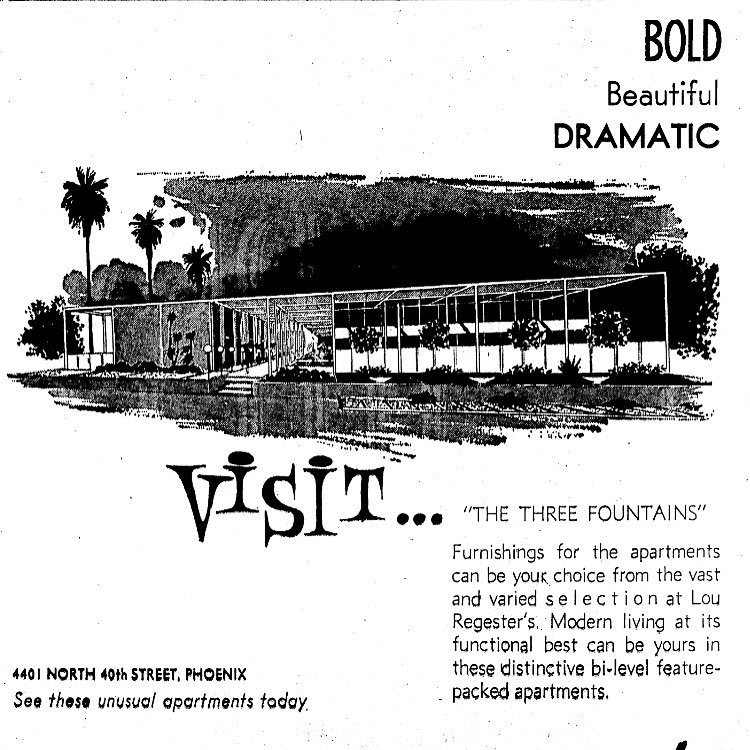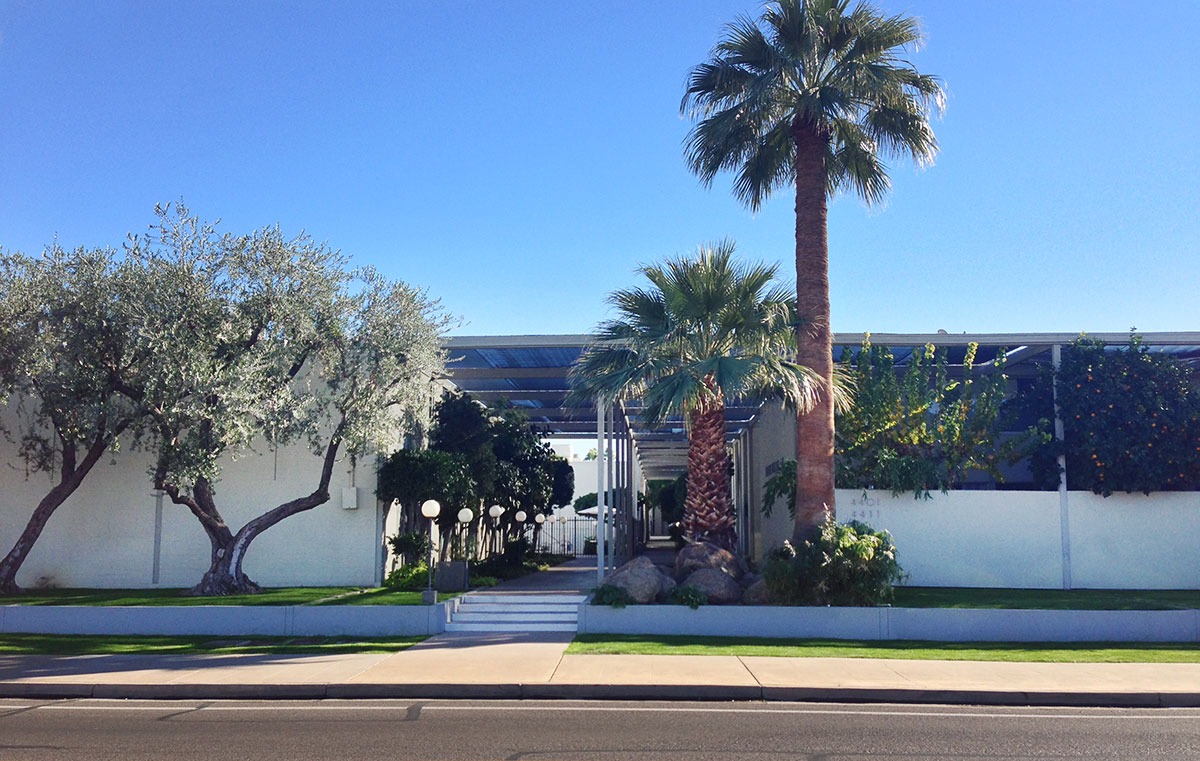 Three Fountains employed the principles Beadle learned from drafting The Triad Case Study Apartments to a larger scale. Similar to The Boardwalk of the same era, Three Fountains is based off a modular grid system and successfully blurs the line between indoor and out, yet rises two stories tall instead.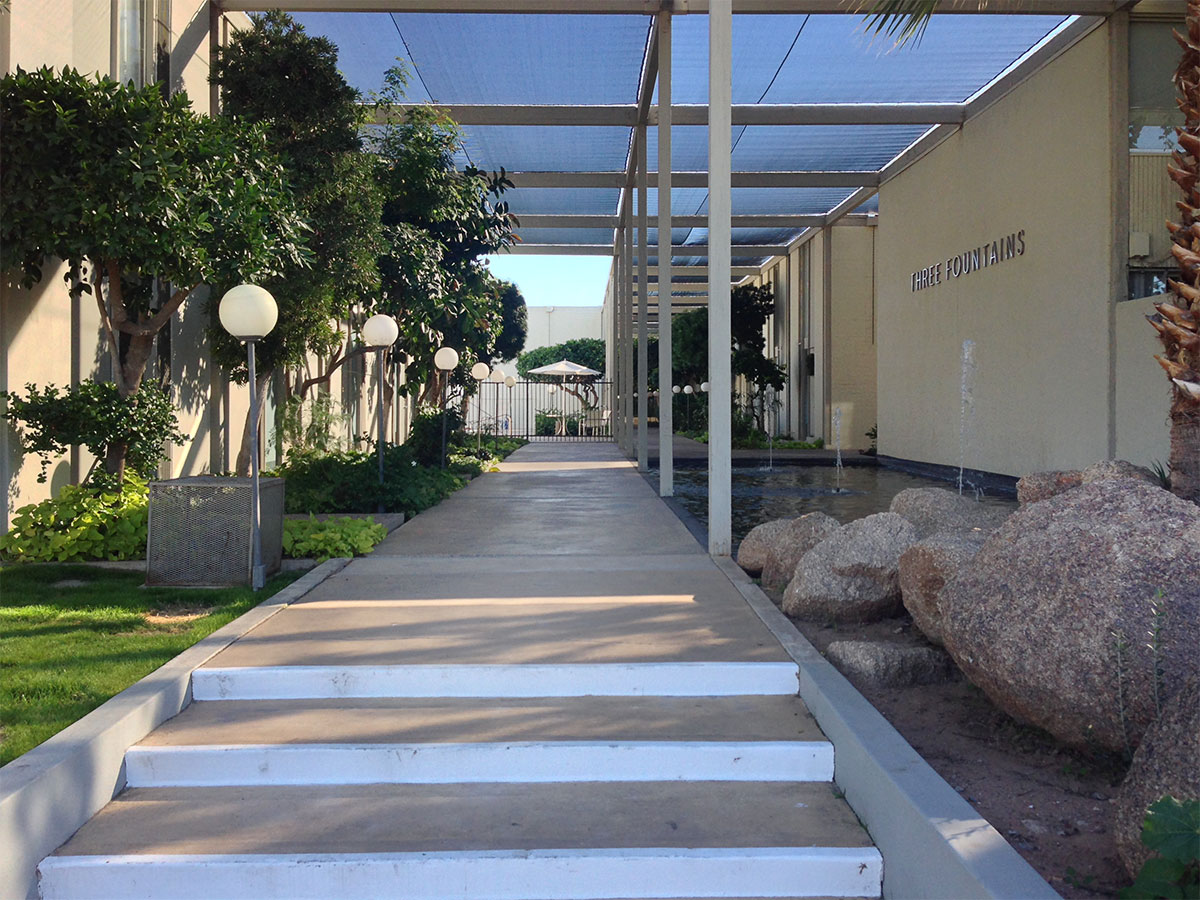 The complex is aptly named for the three fountains that grace the entry walk.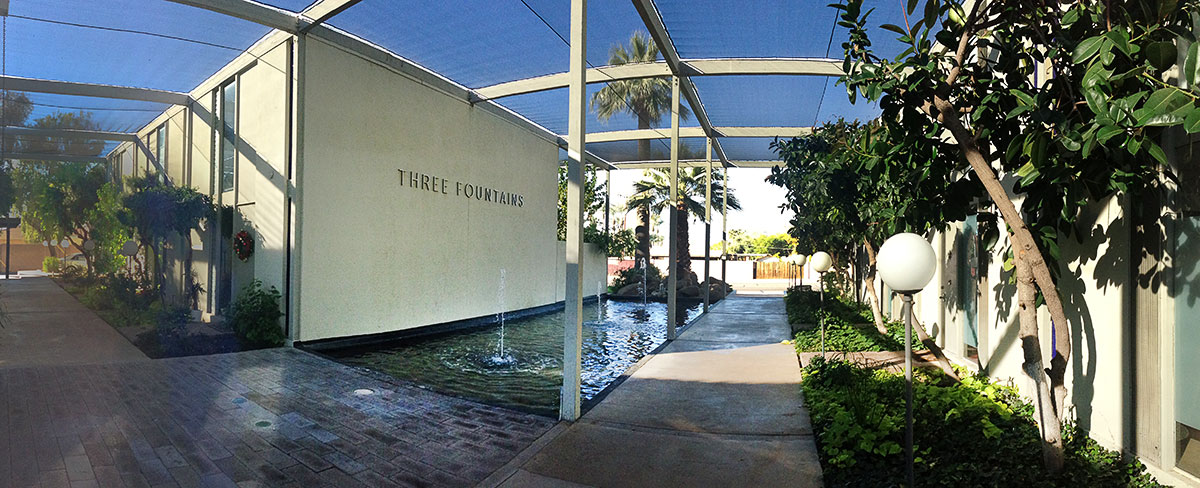 The shade concept is originals but the materials have been replaced.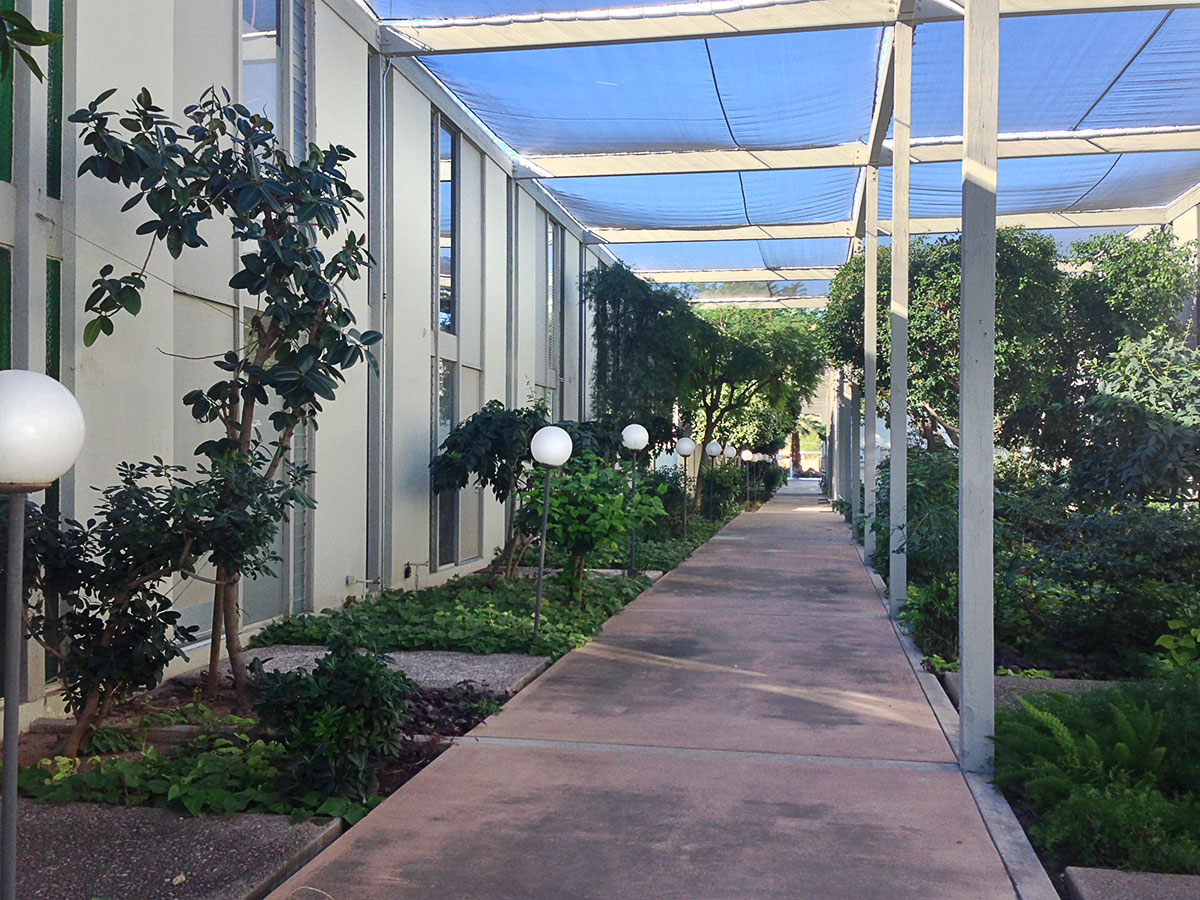 Five foot Beadle Balls provide lighting along the walk.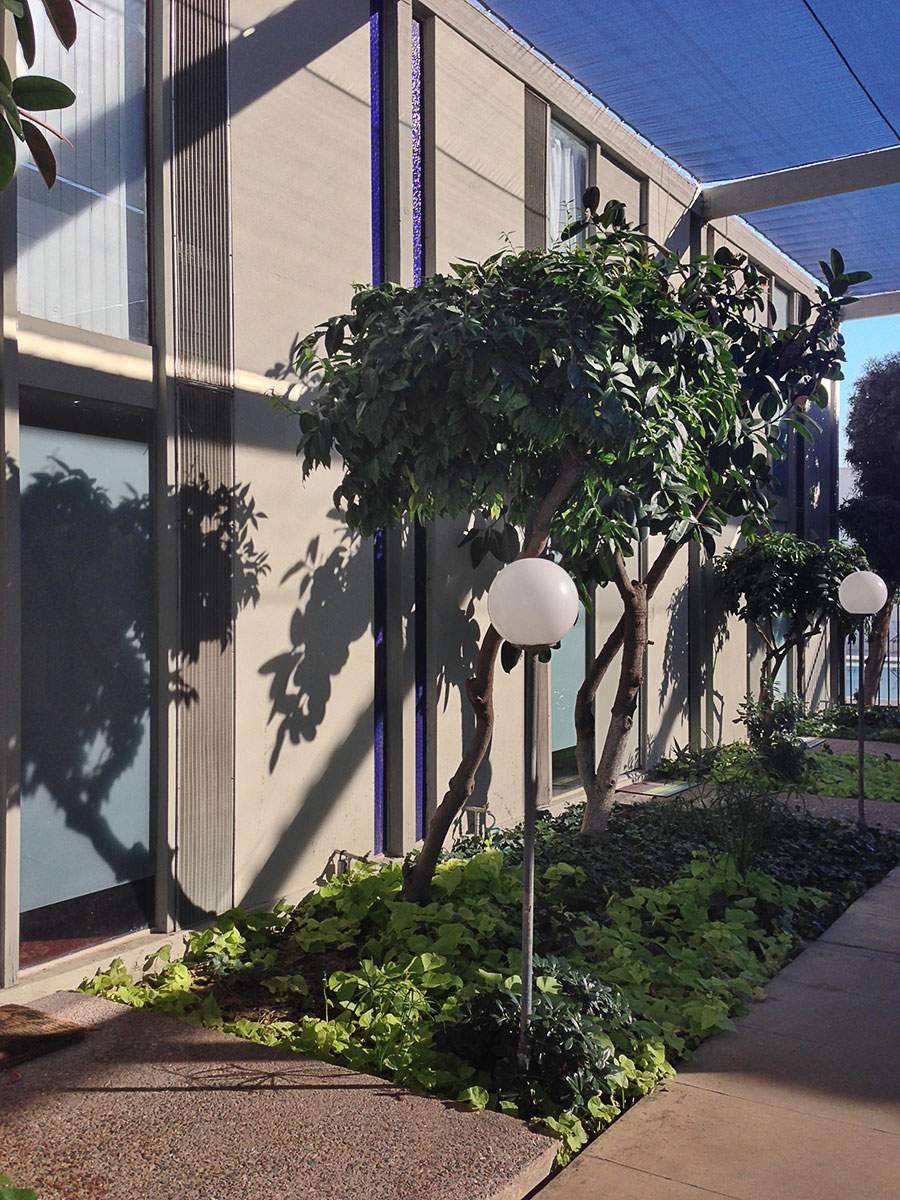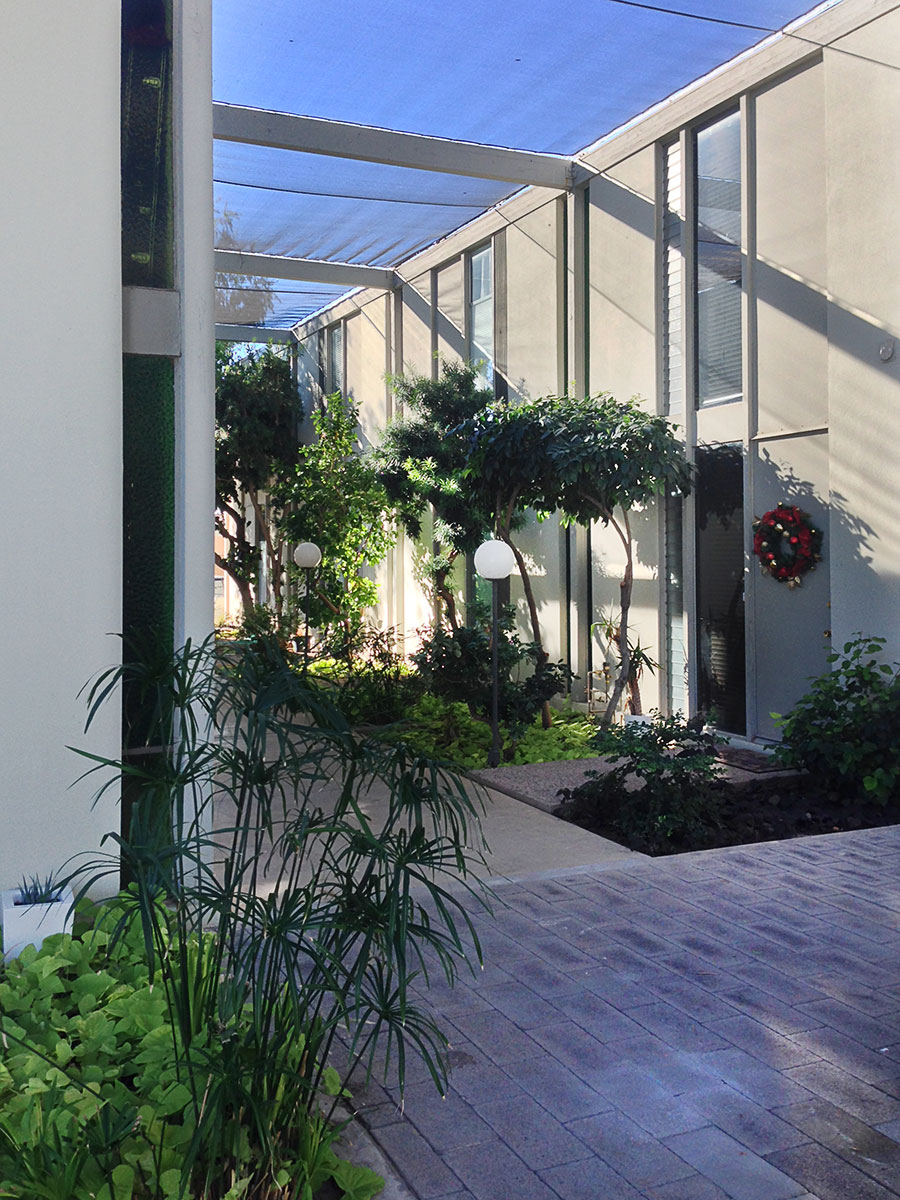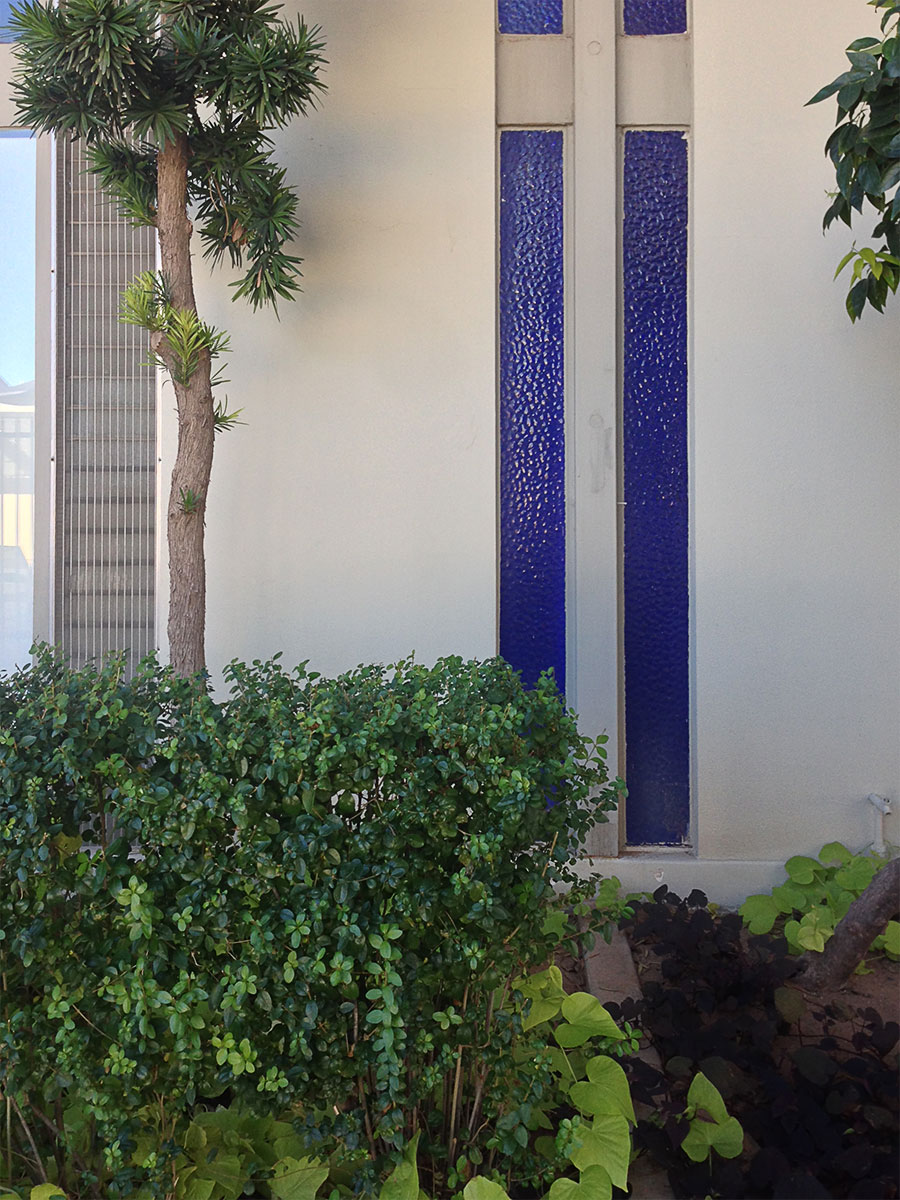 Strips of colored glass flank the front doorway and are featured on the back side of the building, letting in a wash of colored light to the interiors.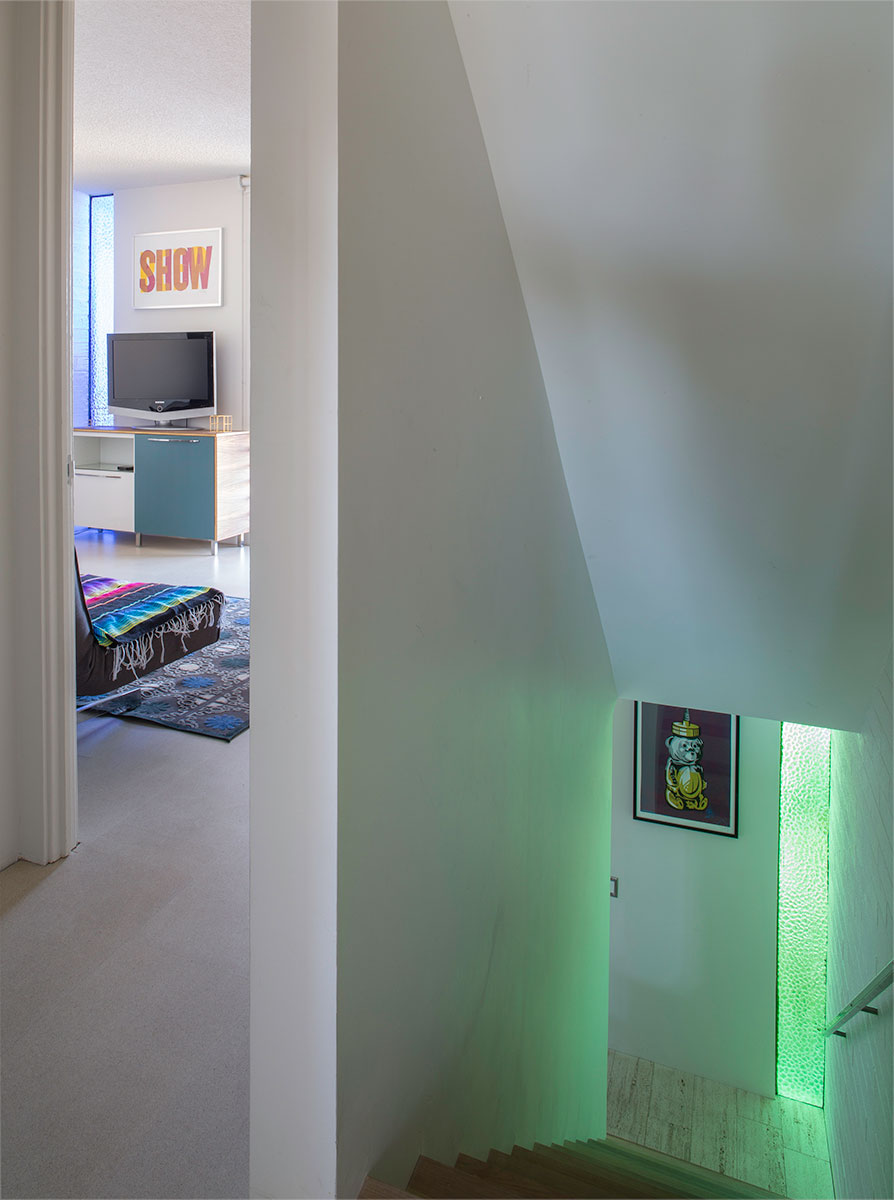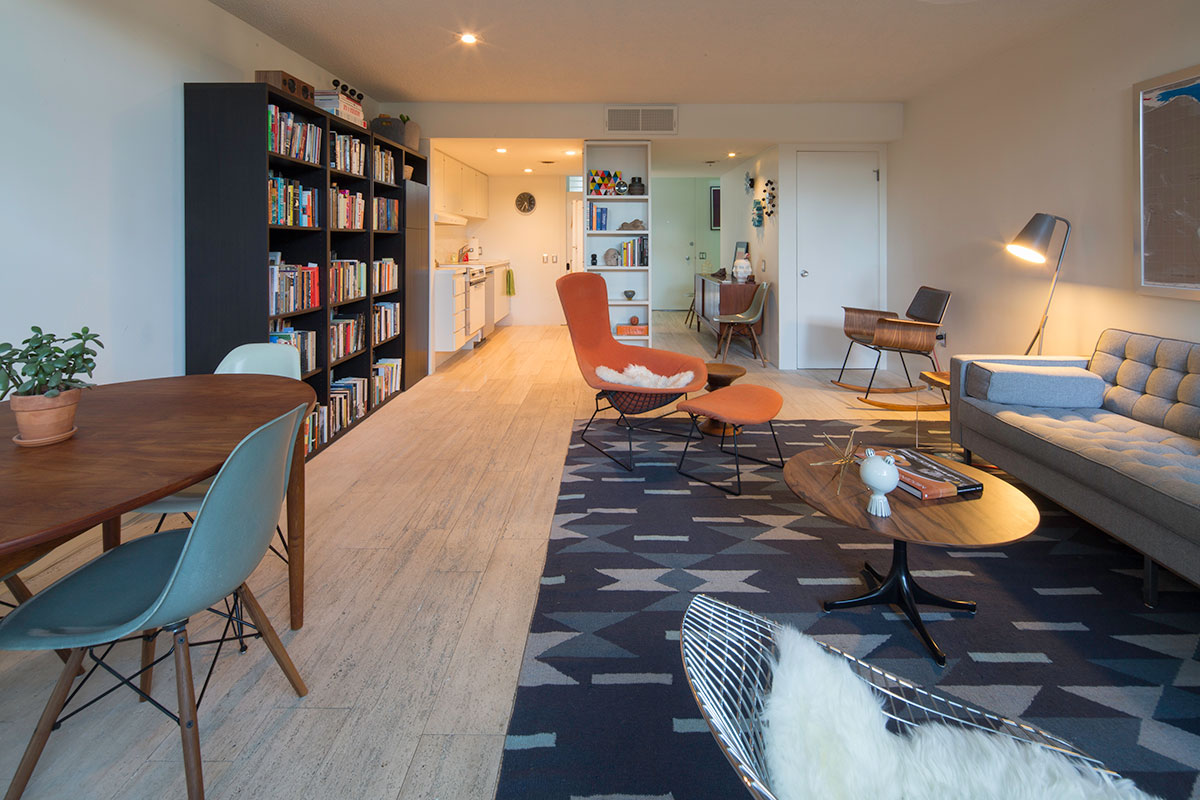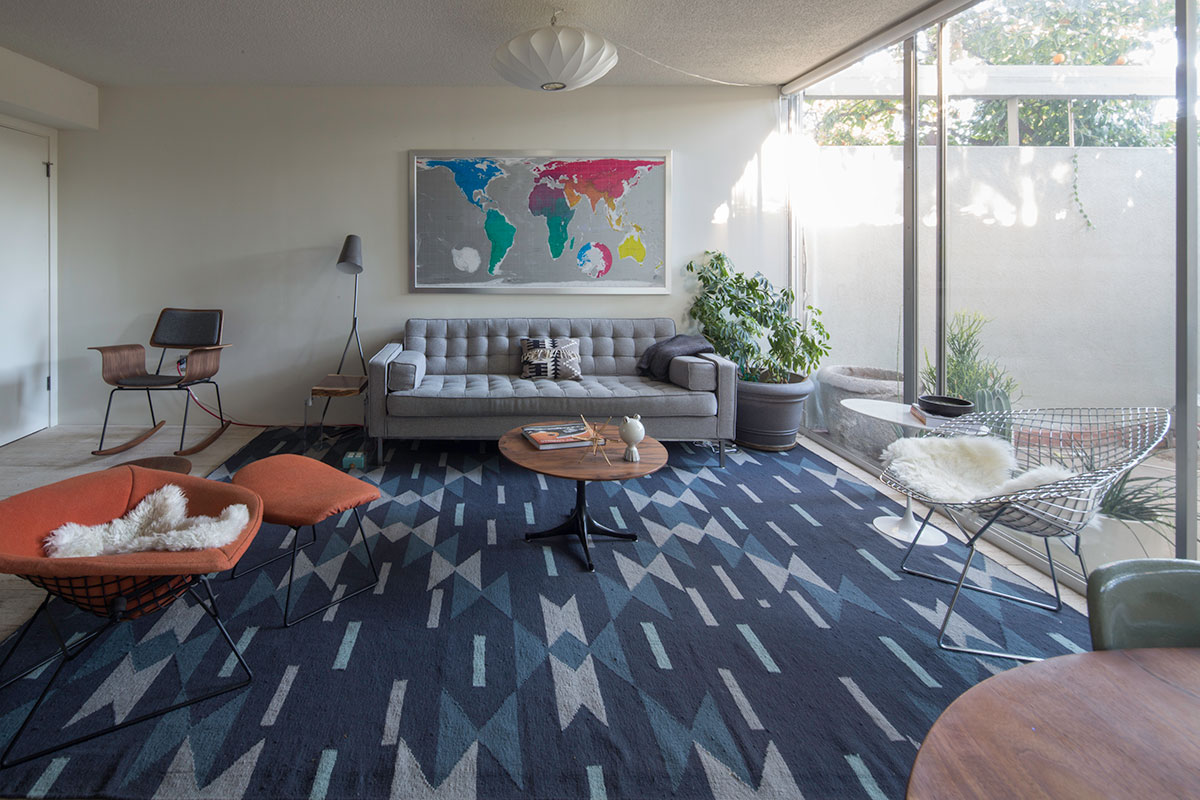 The living room features floor to ceiling windows that draw the eye to the private courtyard beyond, which is an extension of the public space. This space is visible upon first entering the home, below.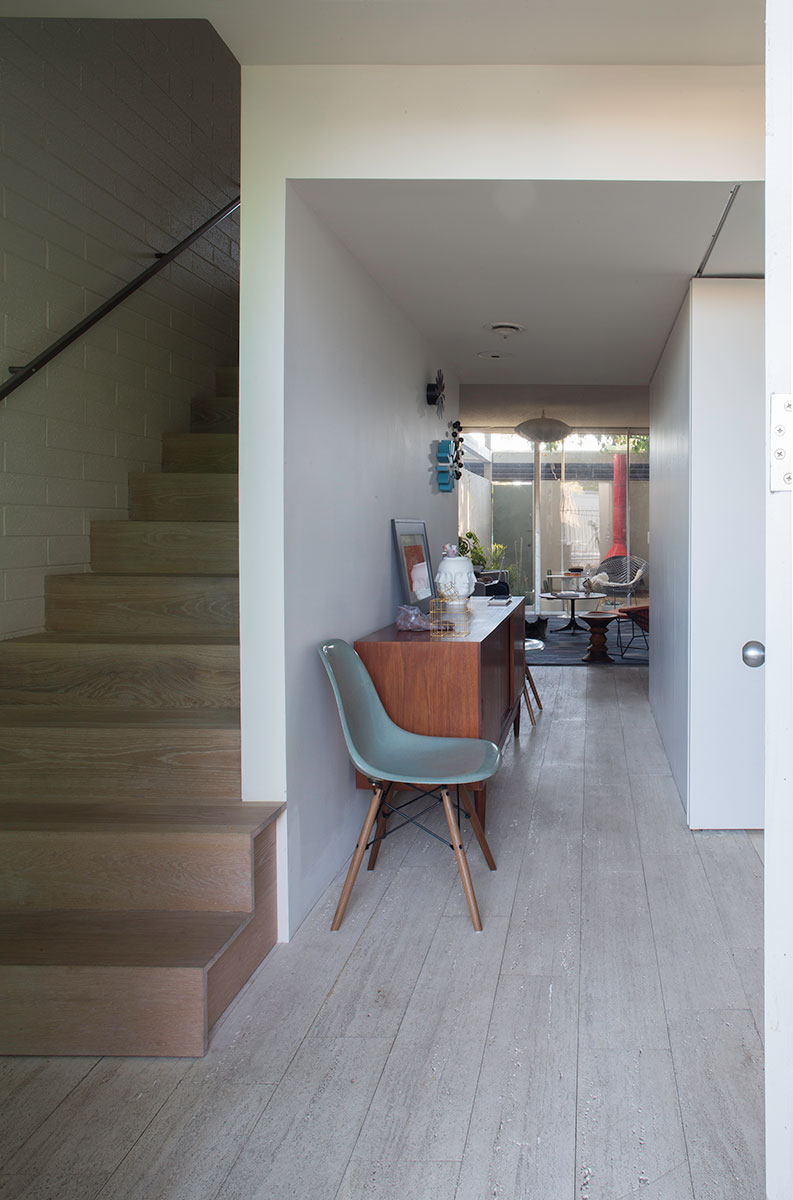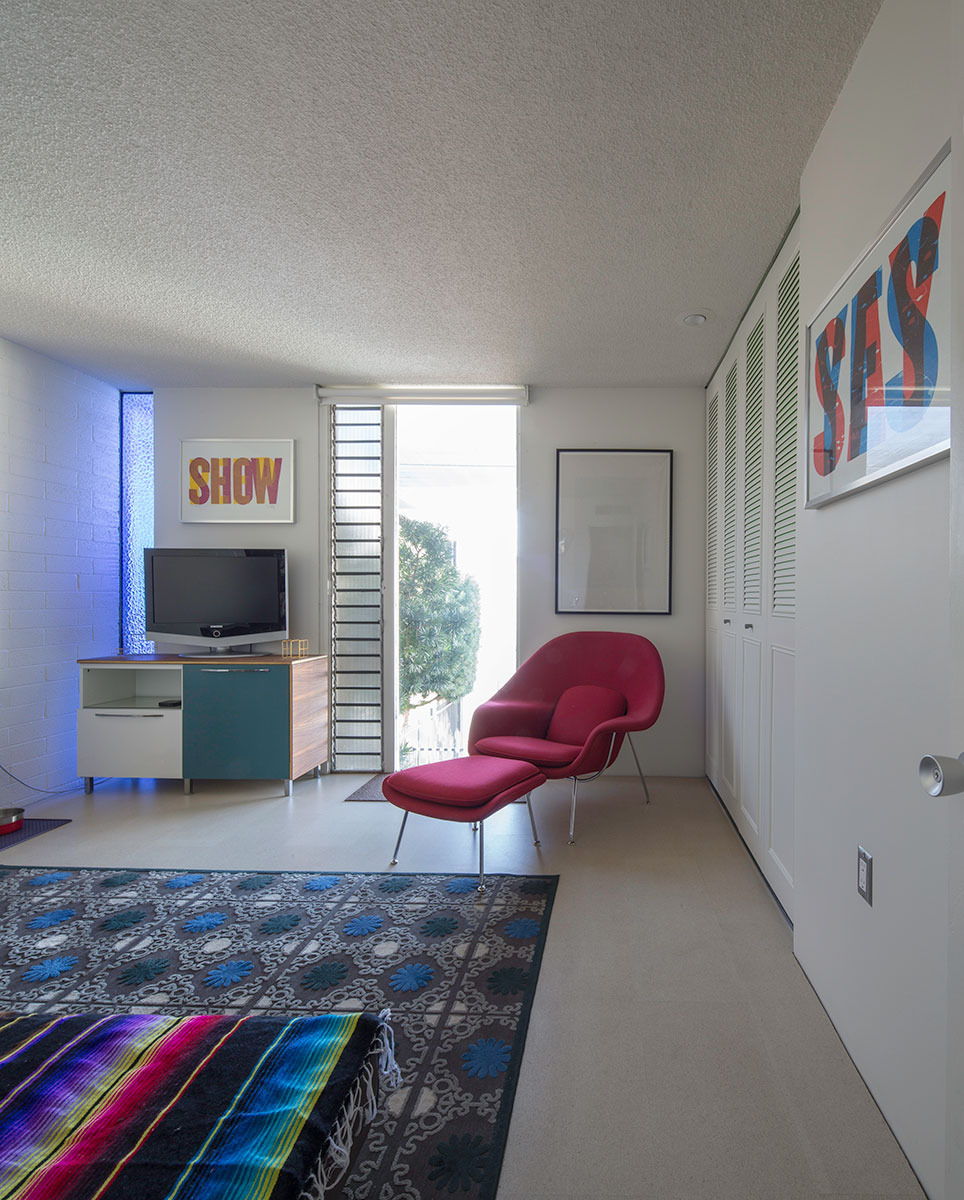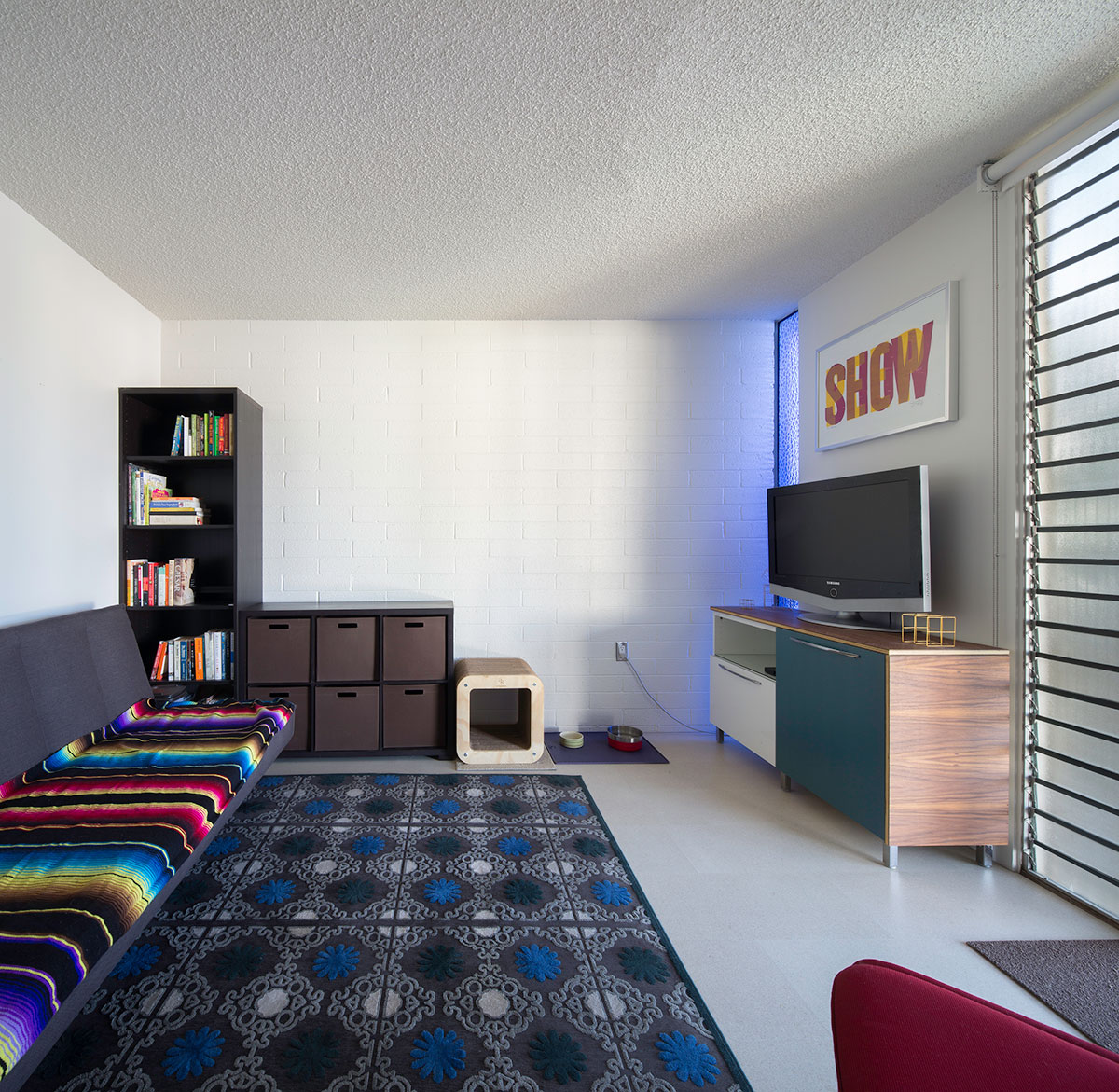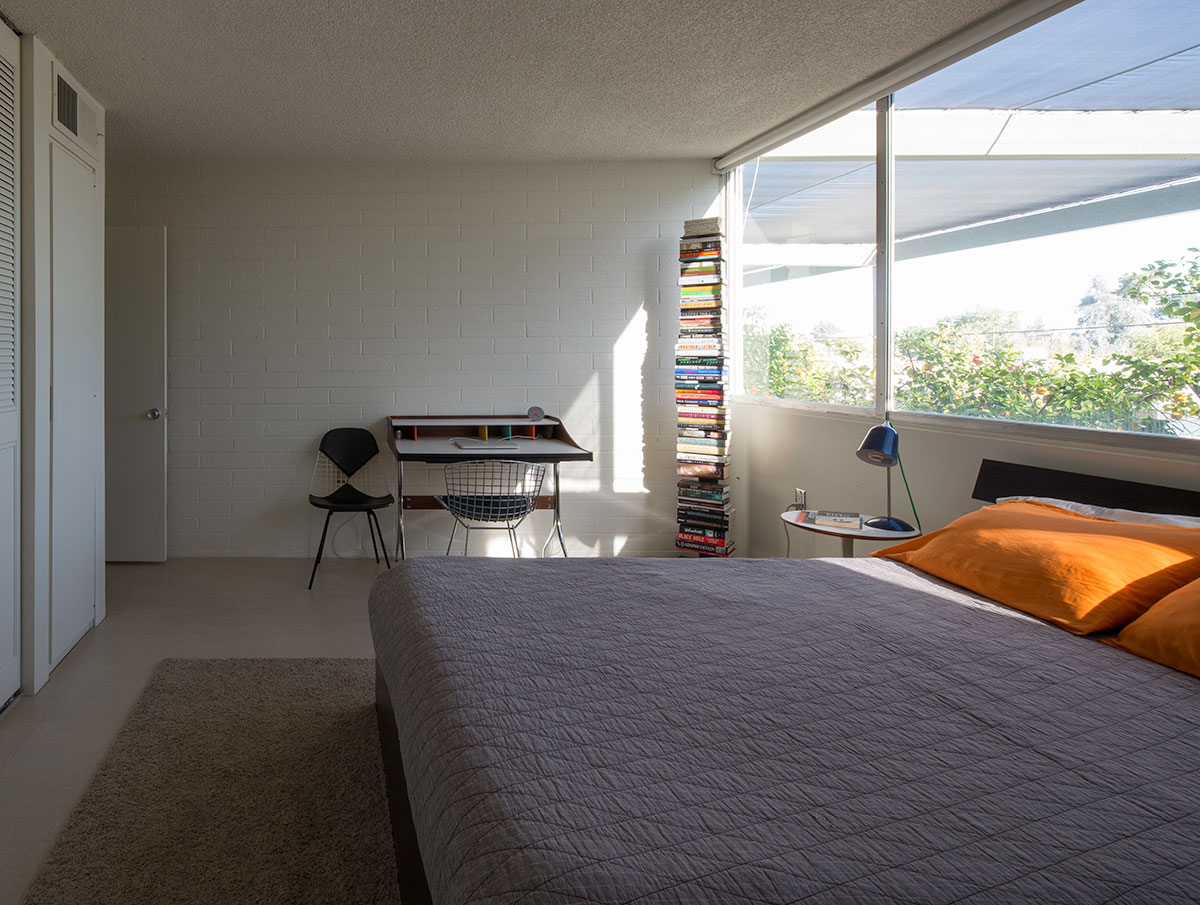 Bedroom windows span edge to edge.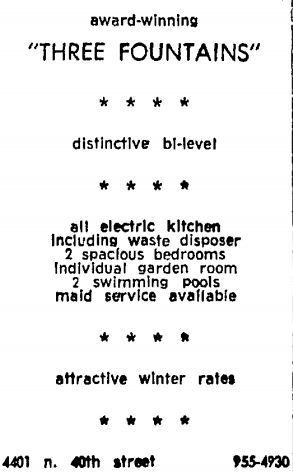 Exterior photos ©2013 Modern Phoenix
Interior photos ©2016 Matt Winquist
Thanks to Richard Jensen for photographs of his unit