The Boardwalk
by Alfred Newman Beadle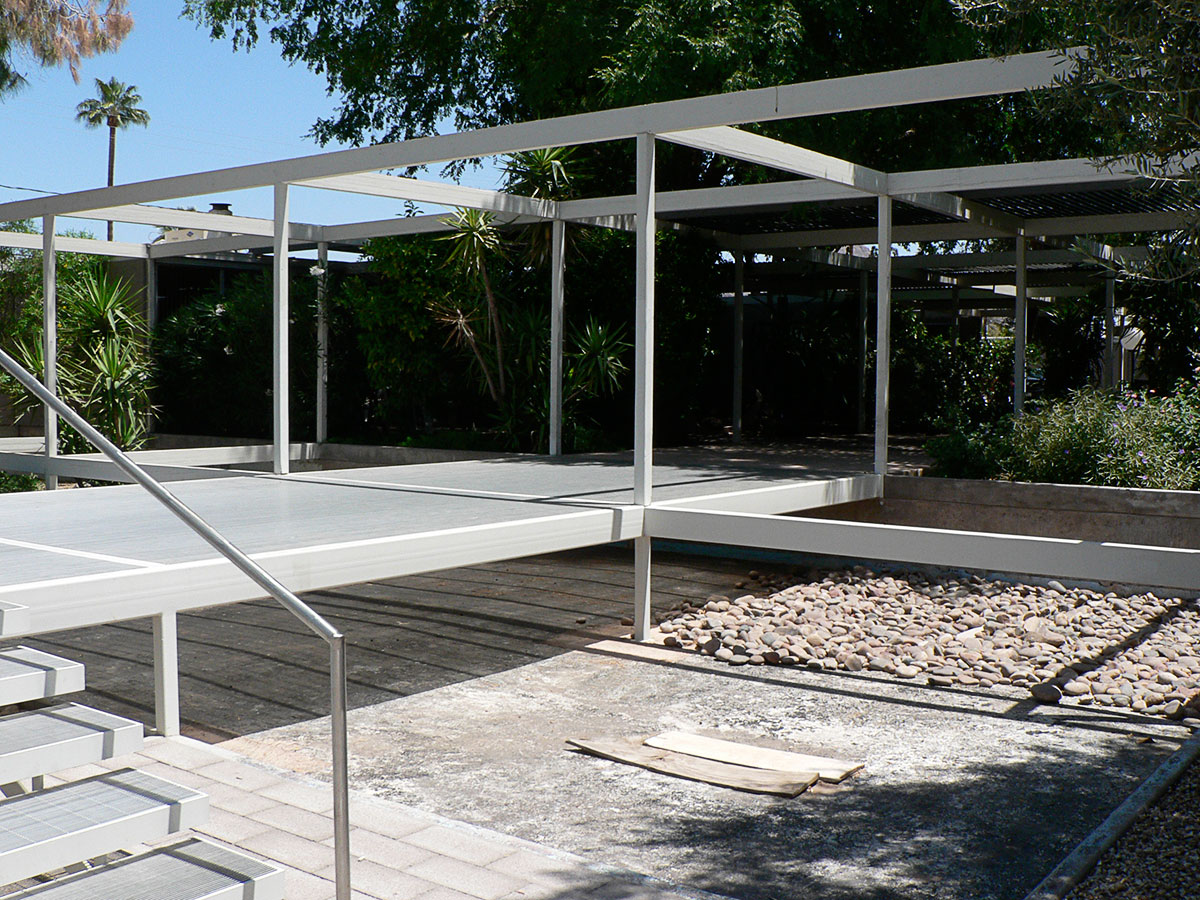 Though the Boardwalk can easily be entered from the side, one must ascend the stairs to the elevated platform to enjoy the full experience.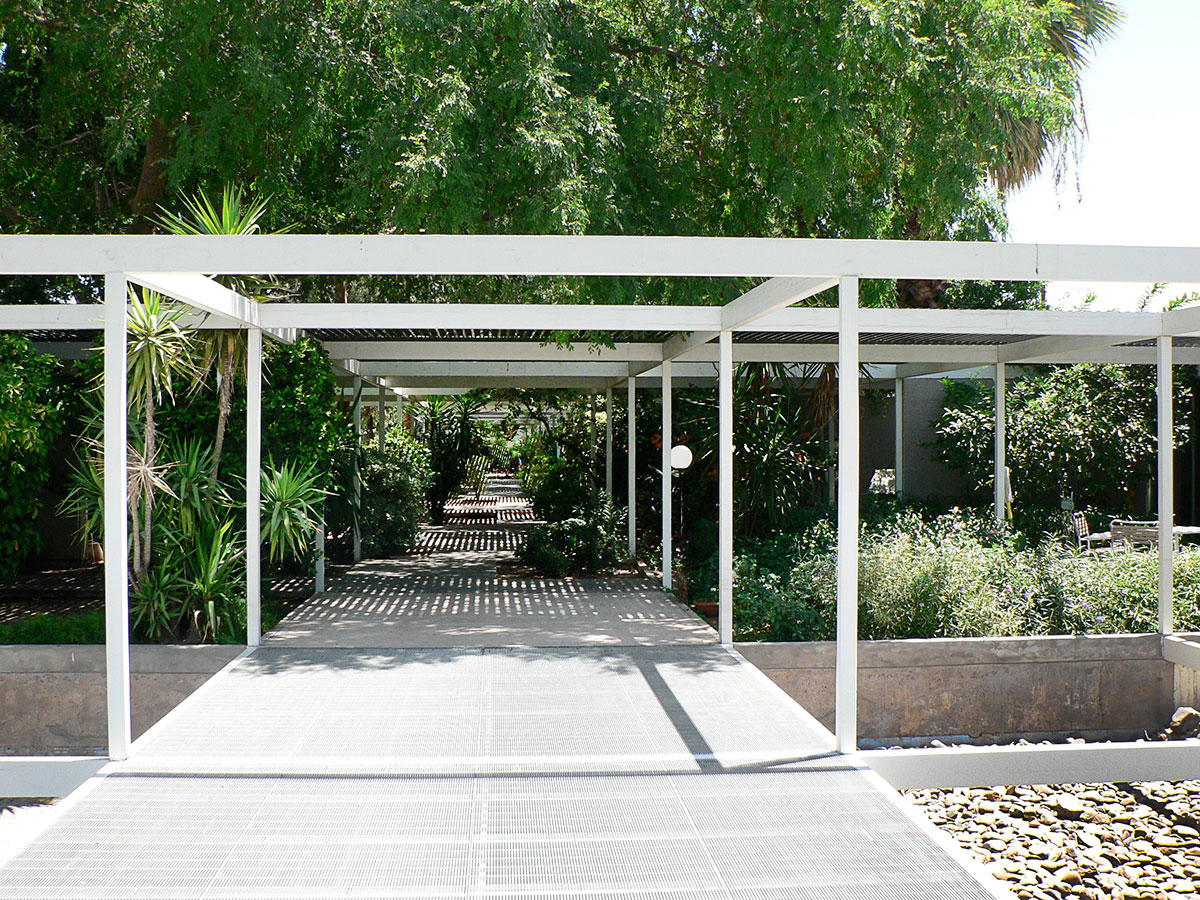 An orderly grid of steel sets the tone for the modular promenade that unfolds.
Once on the property, the pathway starts to stagger within the modules.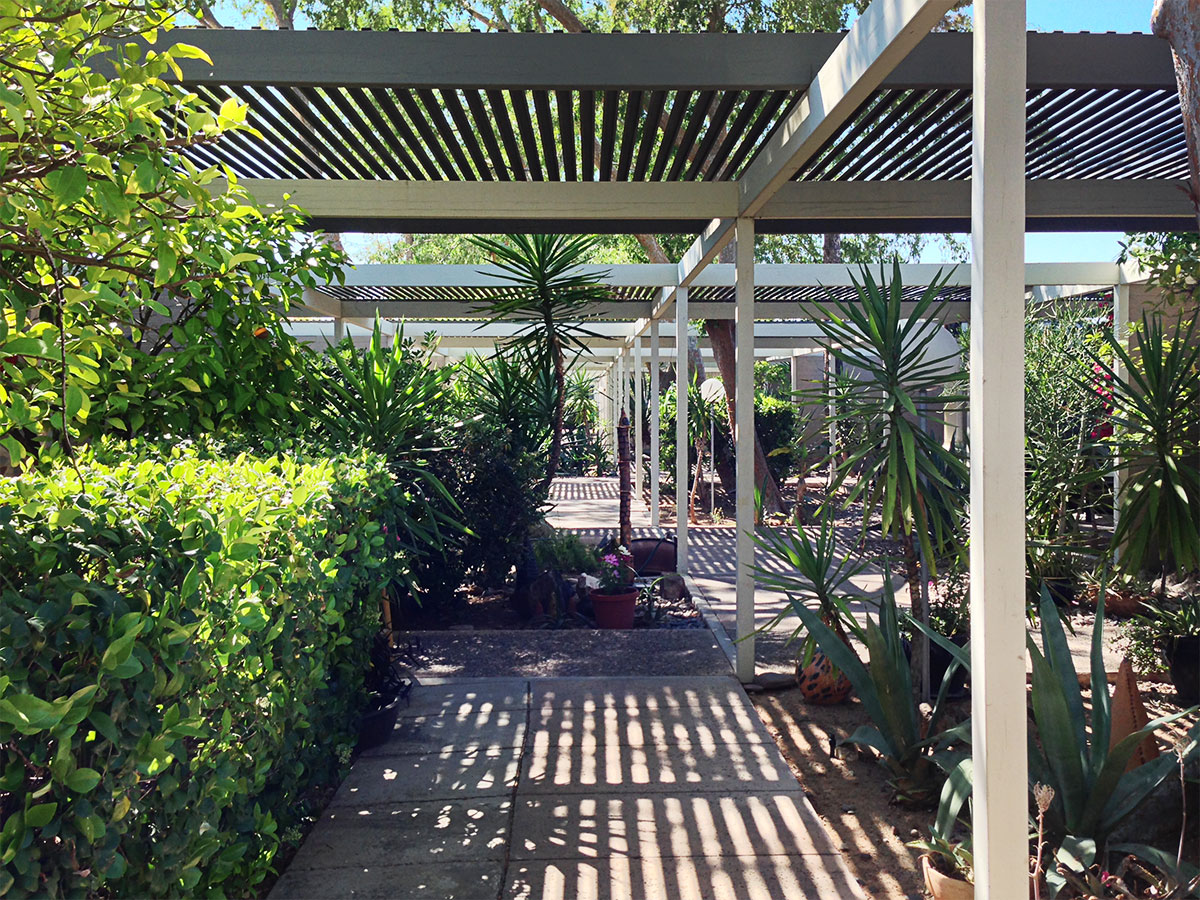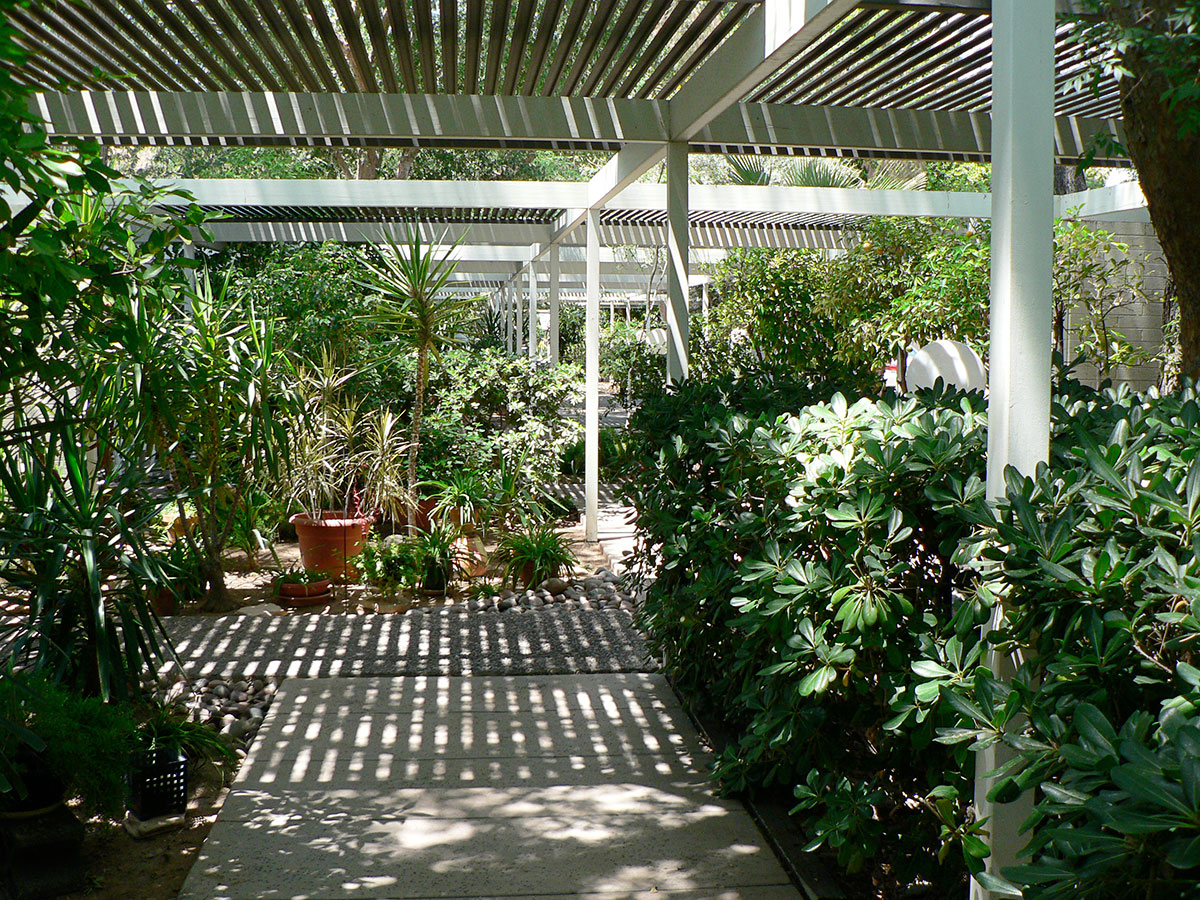 Tenants may modify the lush landscaping of their modules in the common area.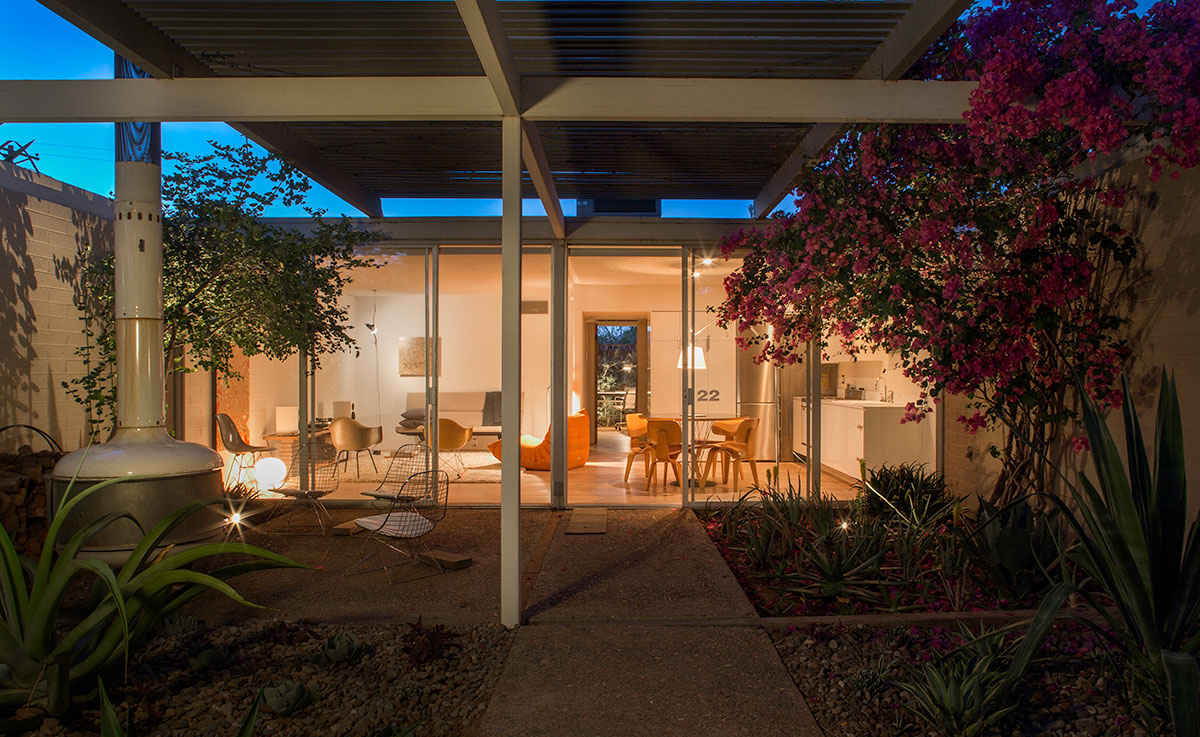 Spurs to The Boardwalk properties are accessed through common spaces that end in walls of glass, lending the community lifestyle a fishbowl-like quality similar to its prototype,
The Triad
.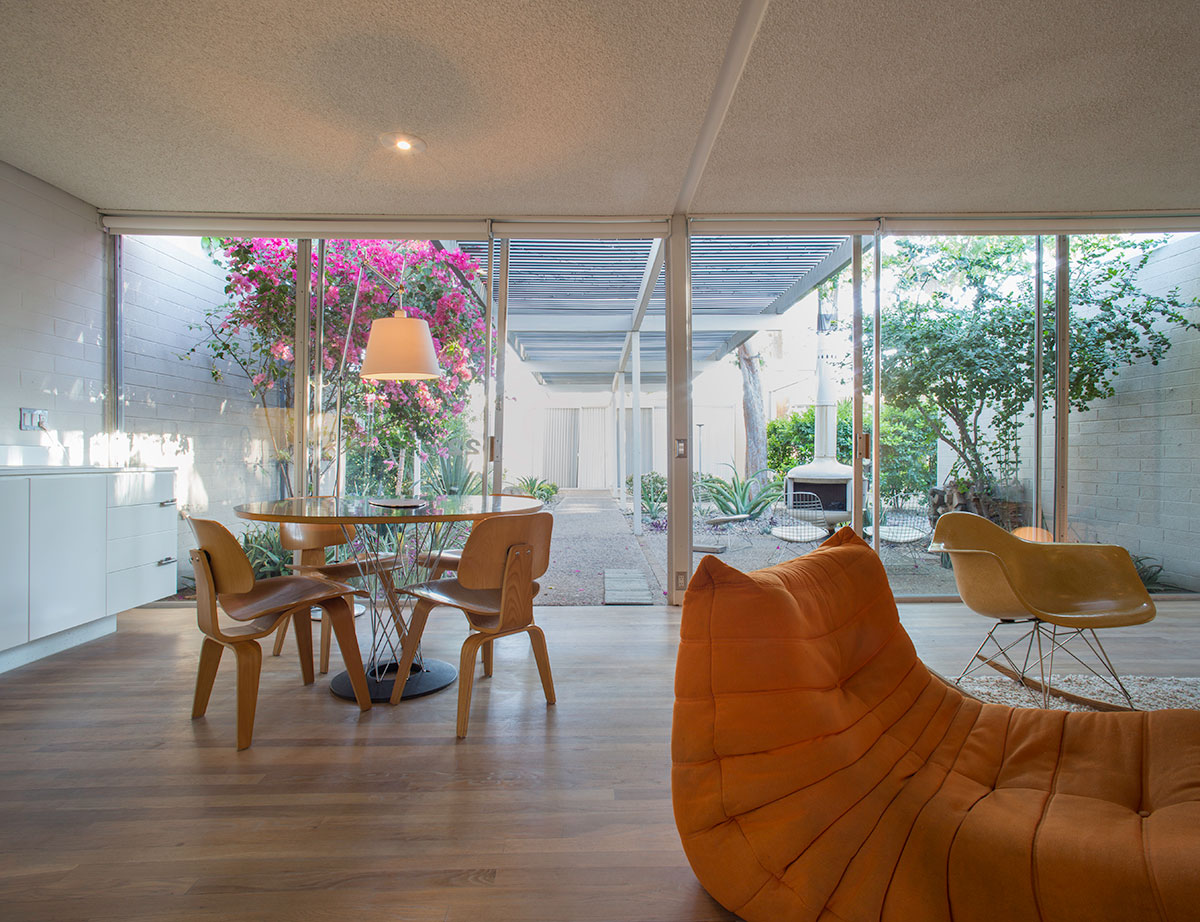 Like
Three Fountains
, one face of the condominium units opens up to an outdoor space with a wall of edge-to-edge glass, but instead opening up to a back patio it opens to a recessed module of the shared common area. Kitchen and living room activities are experienced
en publique,
especially at night.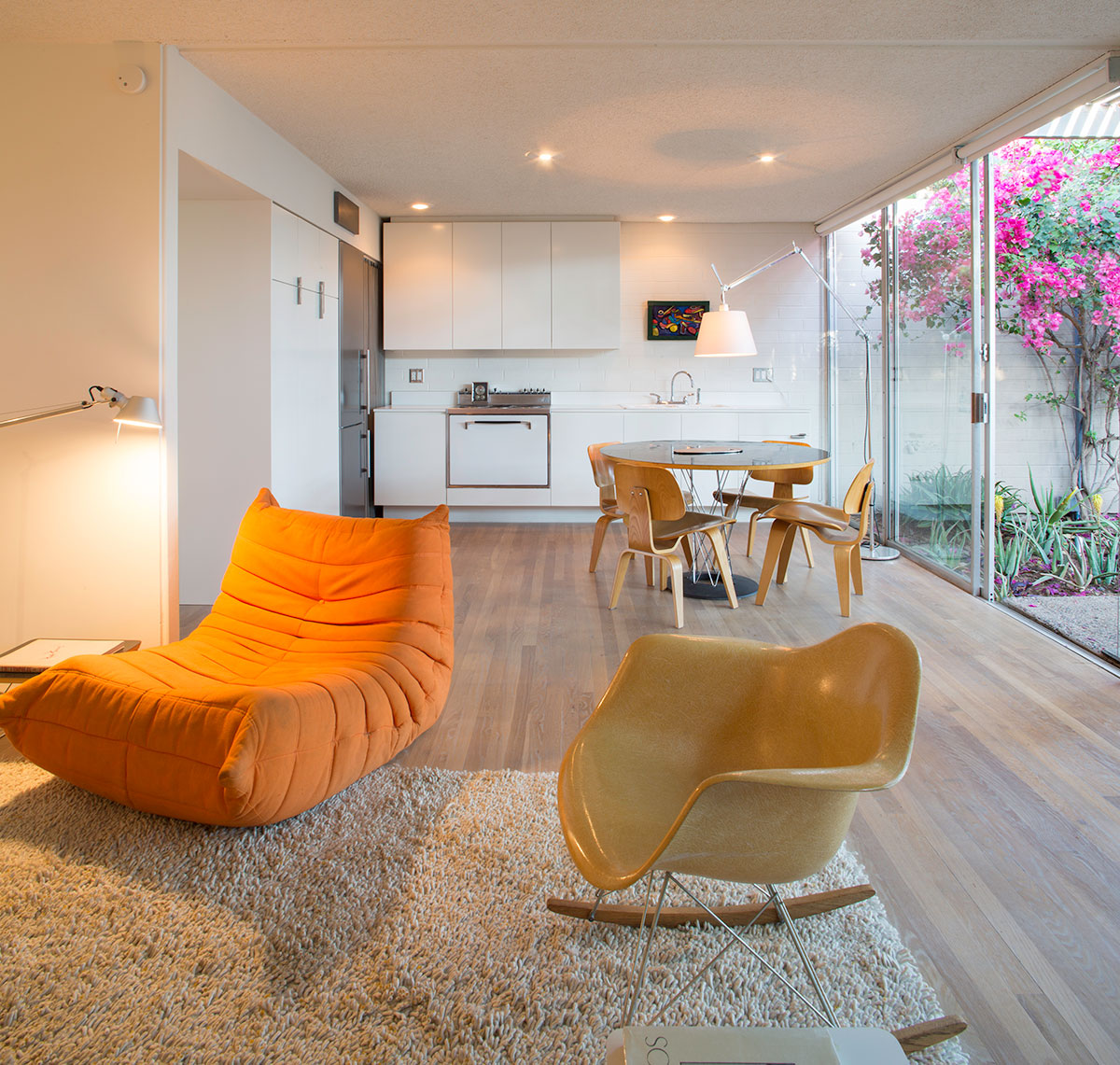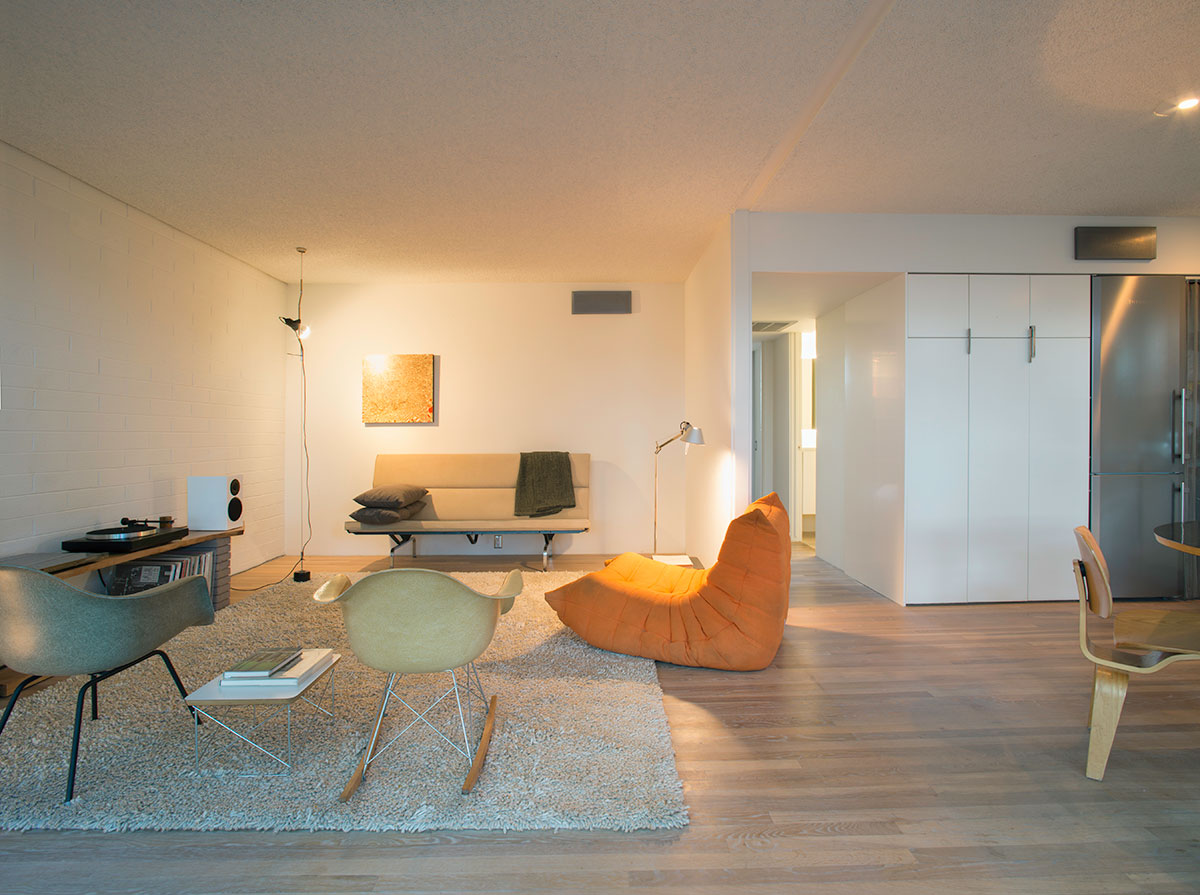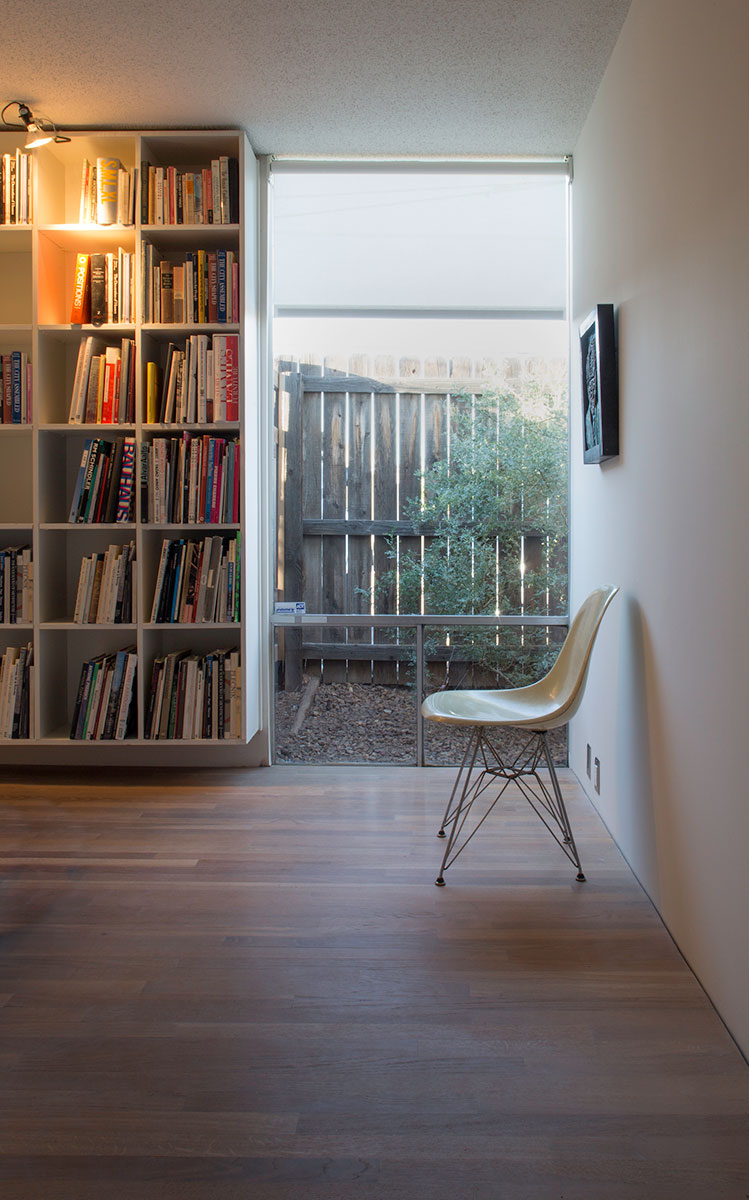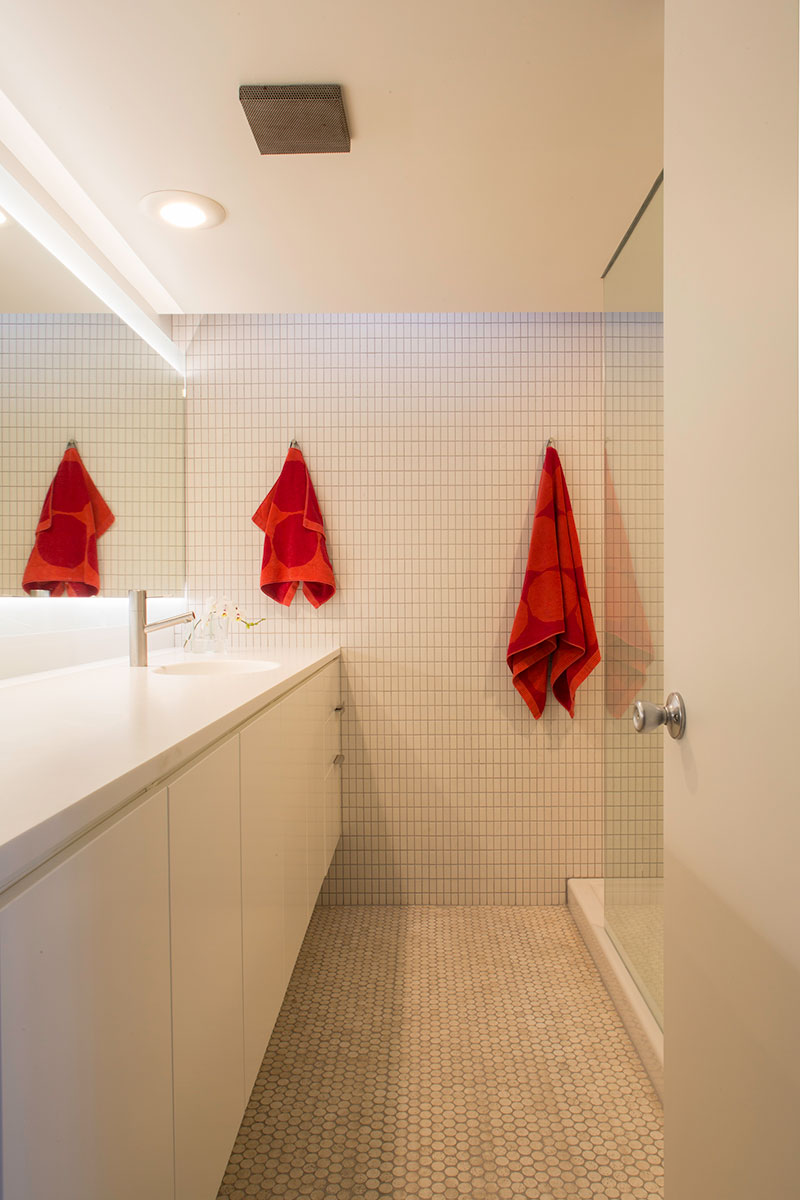 Many tenants have taken great care to retain the character yet personalize their public spaces.