Stewart Title (now Amerischools)
by Alfred Newman Beadle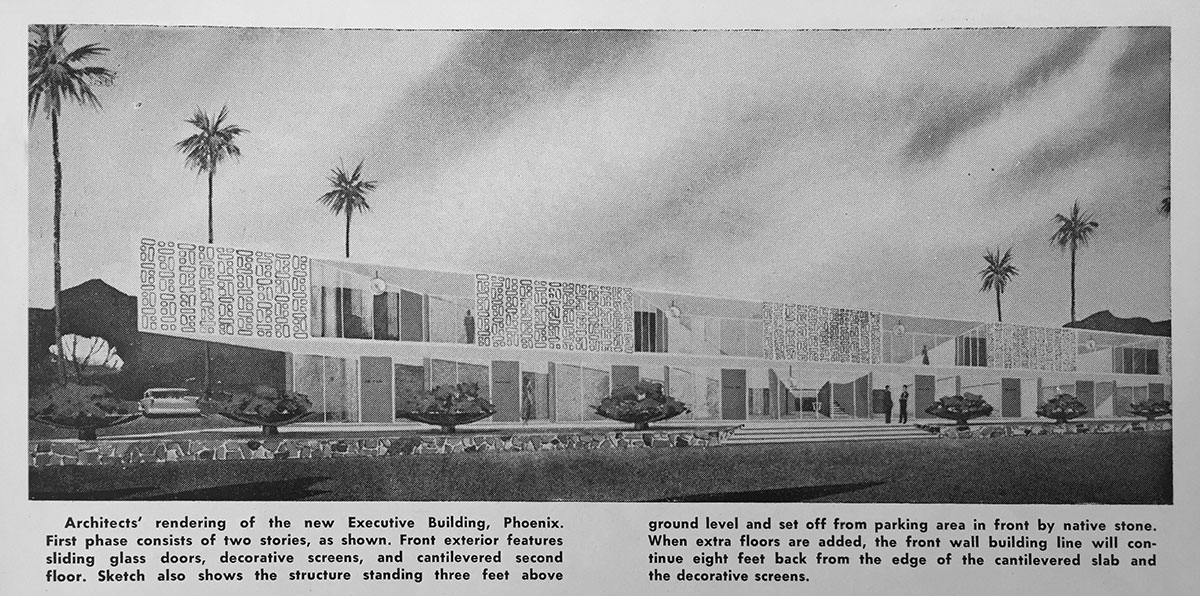 This office structure, still standing on West Camelback Road at 13th Avenue, was engineered to be six stories high, with the top four stories being set back from the 8-foot cantilever. Like
Executive Towers
, the building floats several feet above ground. Footings 8 to 10 feet deep anchor the building with poured in place concrete columns and floors. The front is faced with extensive sliding glass doors, and the east, west, and south block walls are reported to be merely curtain walls.

The breezeblock grille is consistent with similar mass/void alternating motifs used at
White Gates
and at
Day-O Apartments
. The block pattern itself is one not commonly found in Beadle's repertoire. It is described in a vintage article as being made of "frame and plaster", presumably like White Gates was.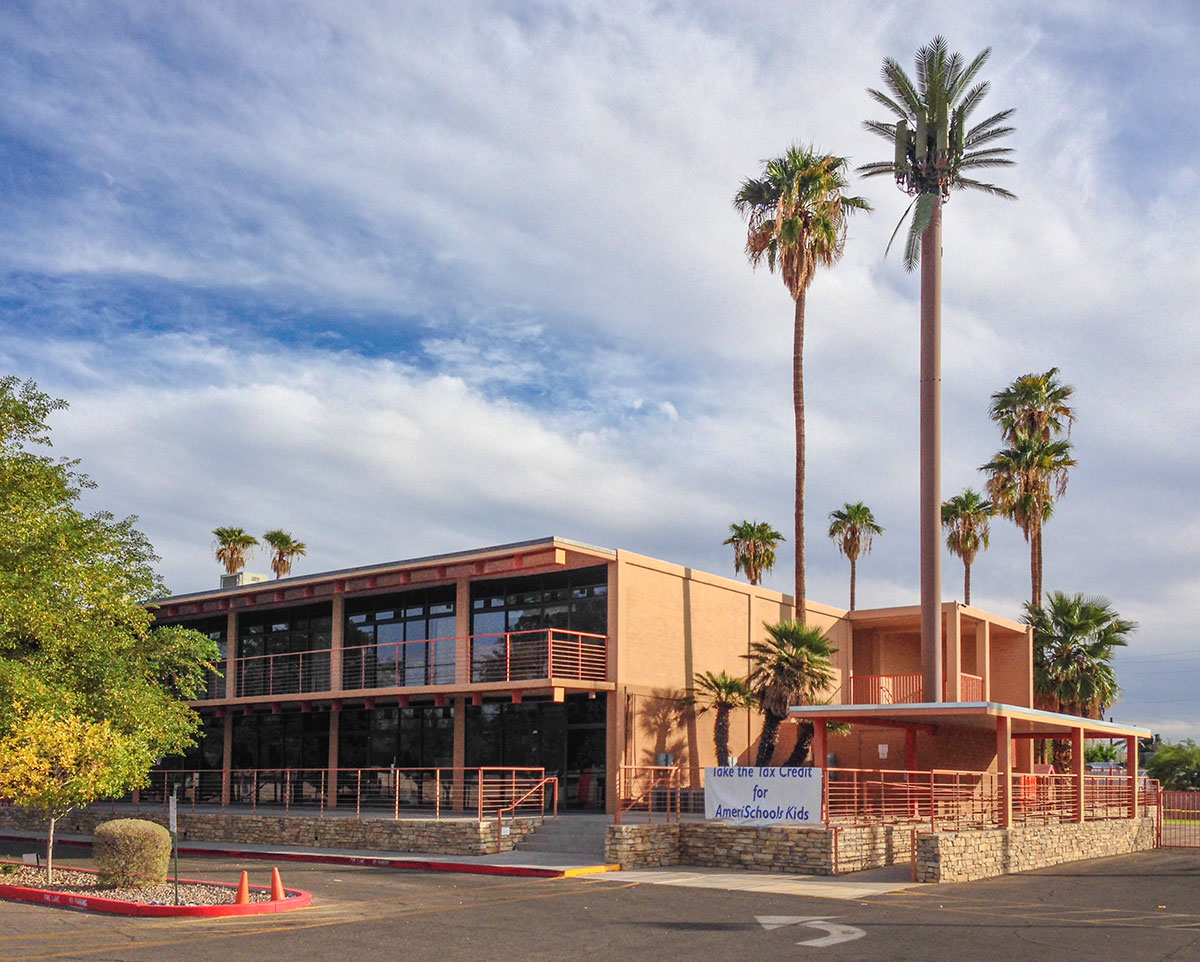 The grille has been removed, and it is now the site of an Amerischools campus near 15th Avenue and Camelback Road.