180 Degrees Design + Build Introduces "Making Architecture", a Monograph on Modern Architecture in Arizona
Local design historian Alison King of Modern Phoenix tackled the 19-year retrospective
The full color 226-page monograph features over 300 photographs of the firm's body of work and describes their signature design-build process and philosophies in vivid, accessible detail.
Making Architecture
was written and designed by the team completely in-house to complement the firm's first retrospective exhibition at Le Musée de Kaplan in Principal Architect James Trahan AIA's hometown of Kaplan, Louisiana.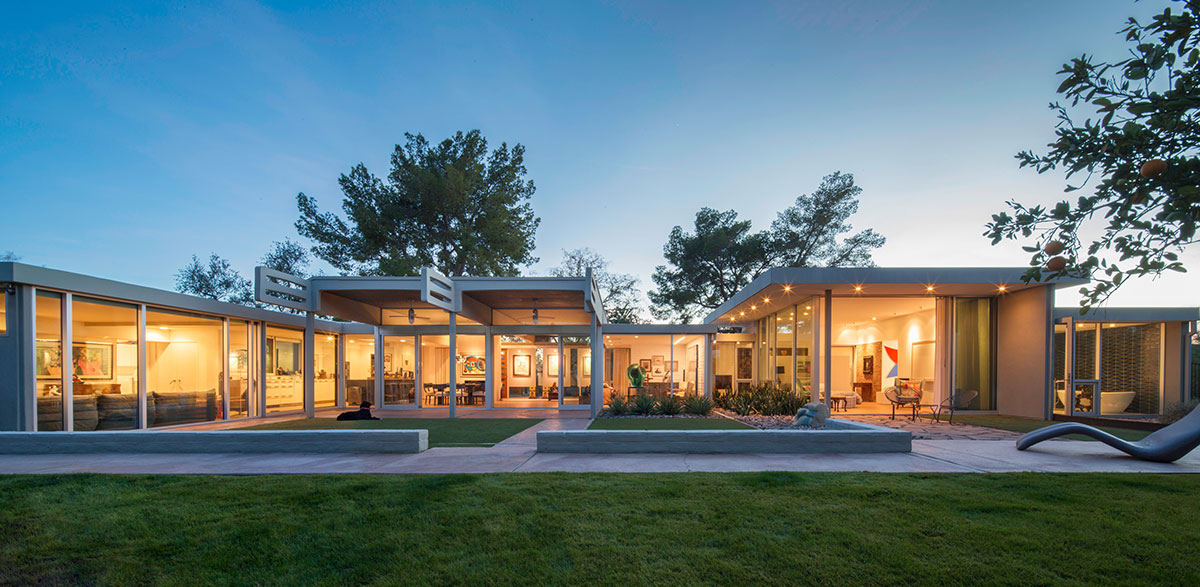 "We've been fortunate to work on some unique projects over the past 19 years. The book showcases some of these projects and gives others a look into how our firm approaches our work, what we focus on and how we execute our craft."

~ Principal Architect John Anderson AIA.
Highlights include the firm's origin story and a behind-the-scenes peek into two of the most technically advanced projects
180 Degrees Design + Build
has ever executed: Stone Court Villa with Marwan Al Sayed and the Desert Botanical Garden Horticultural Center with coLAB Studio.
Restoration work at Taliesin West and on a vintage
Al Beadle
home is also featured. The firm's sensitivity to site, context, client needs and usability shines on these historically significant projects.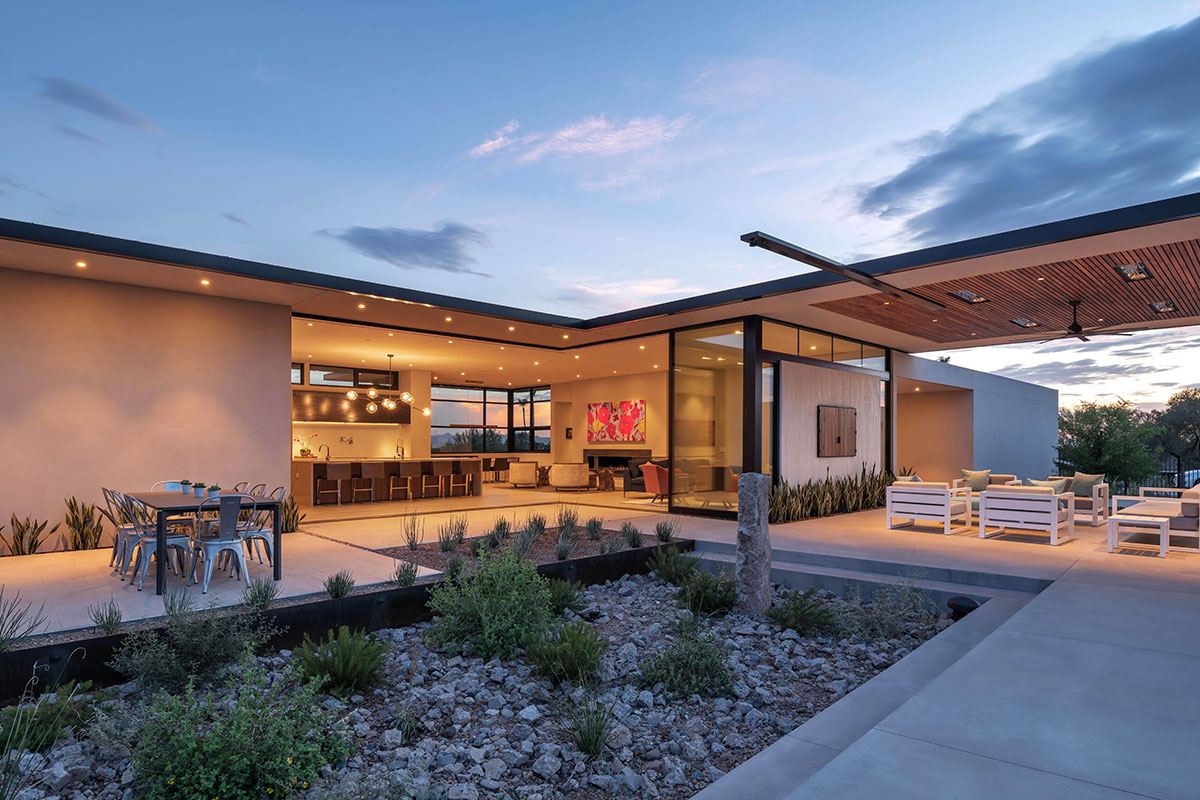 Packed with interviews and observations, the book features 17 stories written by historian Alison King, founder of Modern Phoenix and Assistant Professor of Design and History at Grand Canyon University.
"I've watched 180 Degrees Design + Build's work evolve for over 15 years," says King. "They've performed some highly creative and important restoration work in the realms of historic preservation and adaptive re-use. Drawing out the stories behind these special places through the lens of a historian was a delight."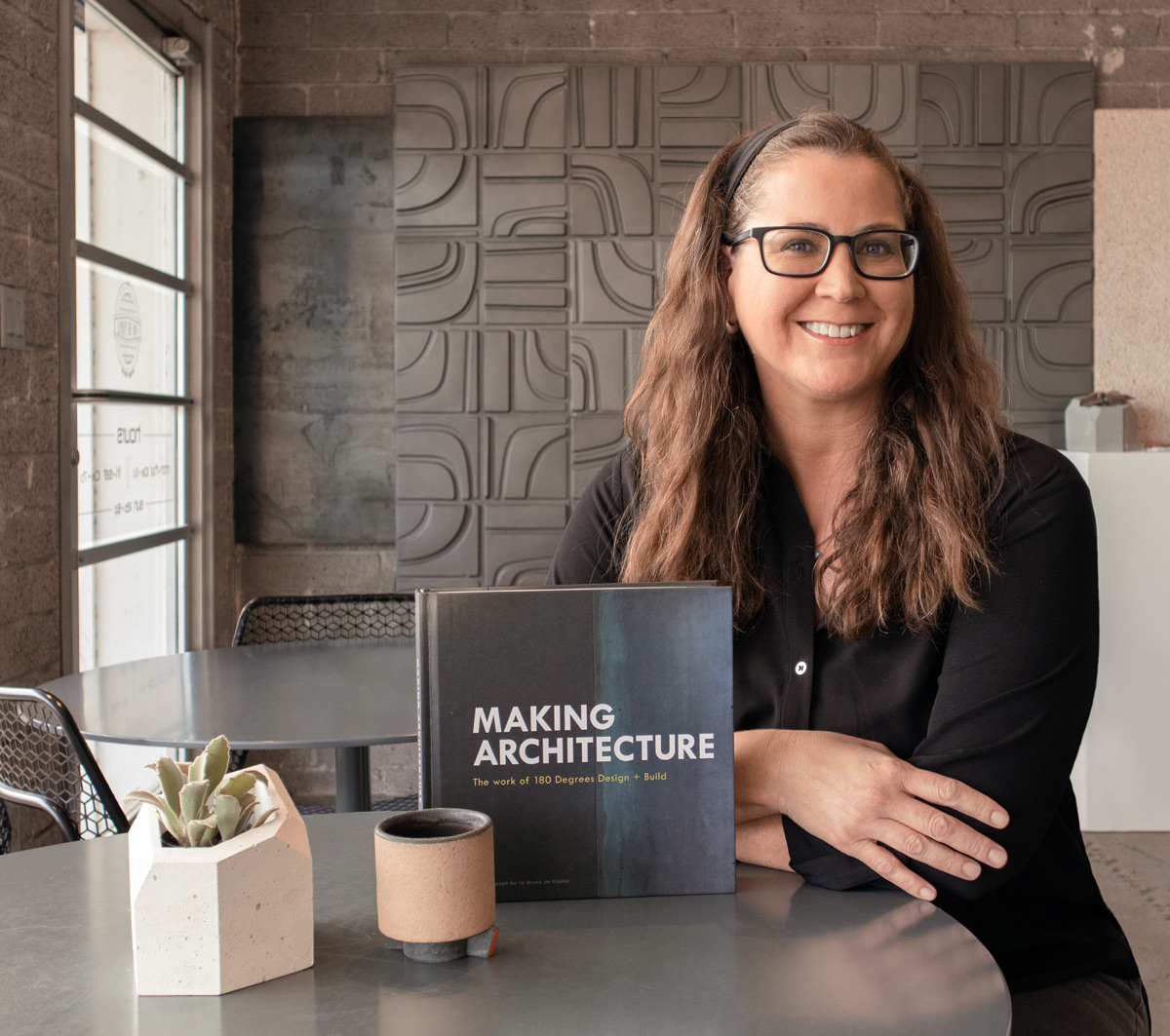 The book is available in both hardcover and softcover at
Changing Hands
and
For the People
.
Reviews
---
"Making Architecture is a story about architectural passion, beautifully articulated with humor, humanity, and exceptional photography.
180 Degrees Design + Build's architectural solutions are nothing short of stunning. Their clients range from architects, contractors, architects married to contractors, plants, horses, dogs, cats, and extraordinary people… rich and not rich! Their diversity of programs is matched only by their consistent commitment to the environment and community. A spectrum of challenging sites in inspired locations include an obscure rural landscape; a constrained urban neighborhood, and a very famous UNESCO World Heritage complex. Each demands a special sensitivity and respect that can only come from a highly principled, dedicated team."
Eddie Jones AIA