Canal North at 12th Street just north and south of Highland
When Ralph Haver came to Phoenix after World War II, his mother, father and brother helped to finance the first cluster of red brick Haver Homes on 11th place. Three homes are confirmed, several others are suspected by son Ralph Haver Jr. (Bucky) to be of Haver origin. He built his own home for Millie and son Bucky with the assistance of brother Robert, a contractor, then immediately built the home next door, which came to be known as the Hopkins House; it sold for $7,500. A third house was constructed on the other side of the Haver Family Home selling to the Billings family for $5,000. Two homes feature front doors in the carport, testament to the automobile culture that so defined development in the Valley. This is an early feature not commonly found in pre-war housing. None of the homes have been altered in ways that would disqualify them for historic designation. All floorplans are custom and represent Haver's postwar Case Study Housing experimentation period in the Arts & Architecture tradition. From these humble beginnings a virtual architectural empire grew north along the Uptown artery of 12th Street. The architectural style of the Canal North neighborhood is clearly transistional from the prewar to the postwar period, featuring Transitional Ranches, Art Moderne and Bungalow.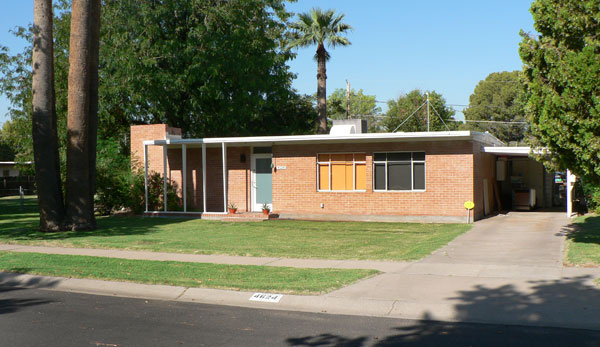 ModernPhoenix Founders Matthew and Alison King live in this 1946
All-American Ralph Haver Beauty.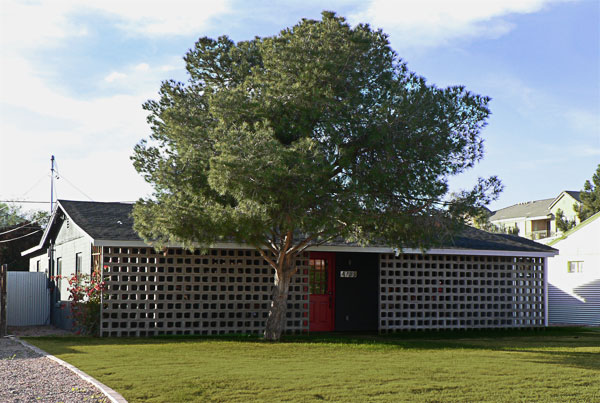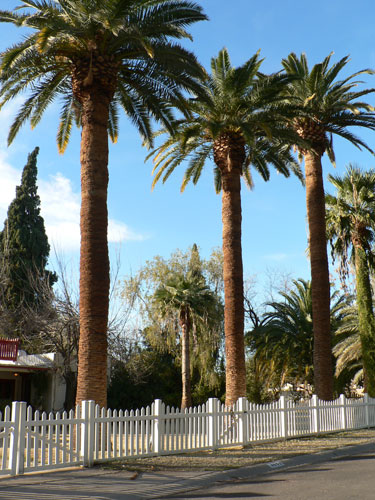 The mature tree-lined streets and set back sidewalks are an attractive feature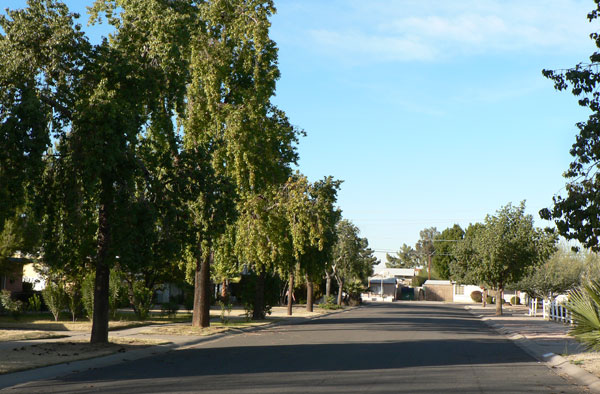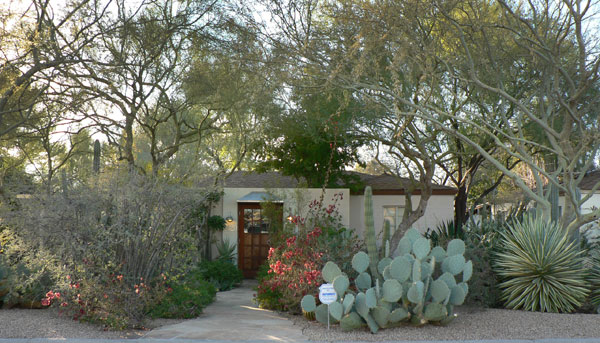 John F. Long built home in Canal North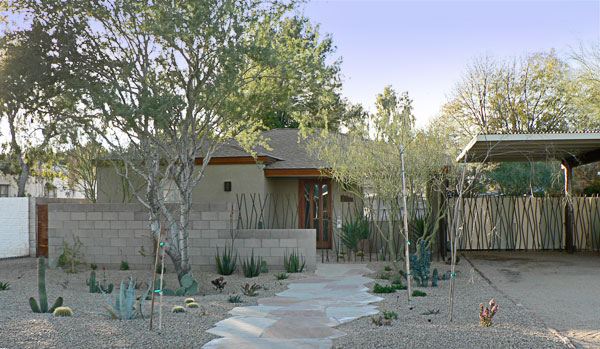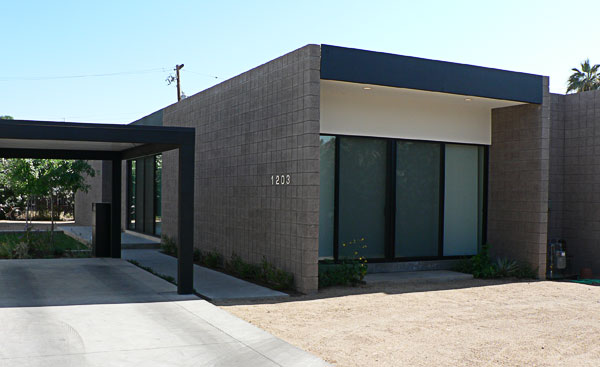 The Meadowbrook Residence
by Atherton / Kenener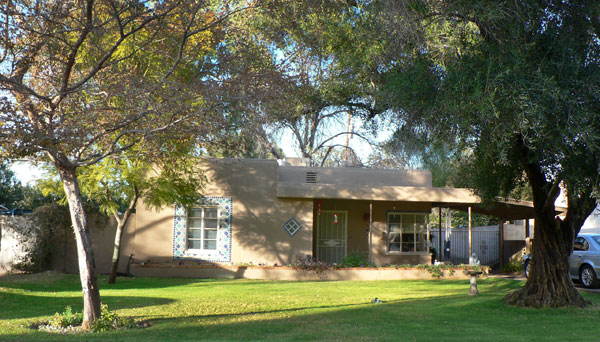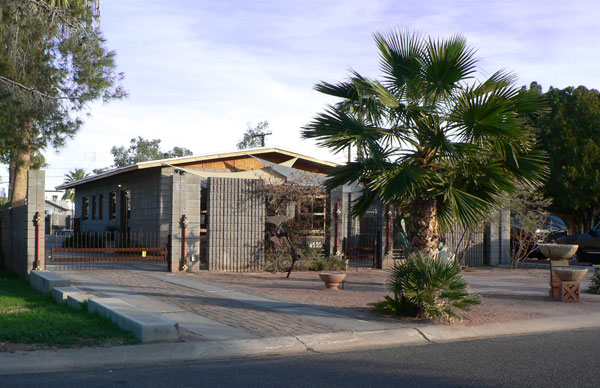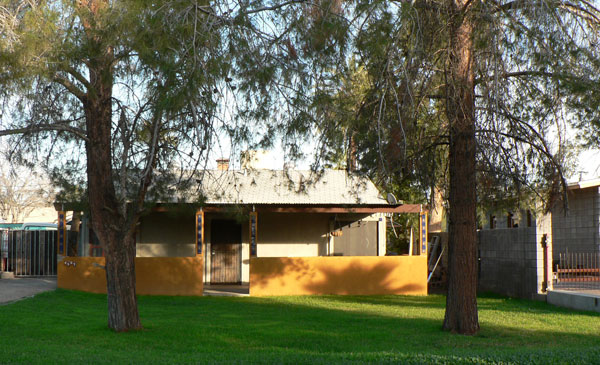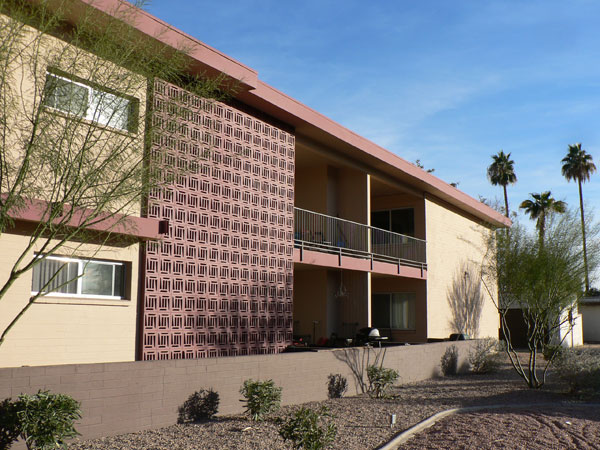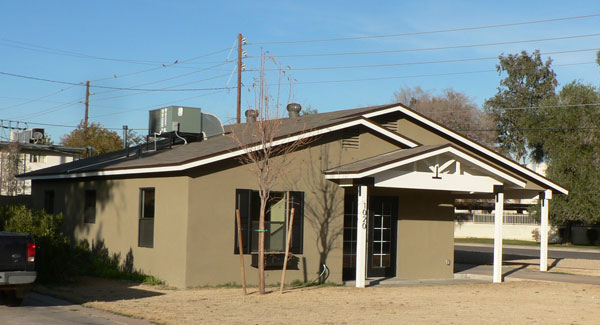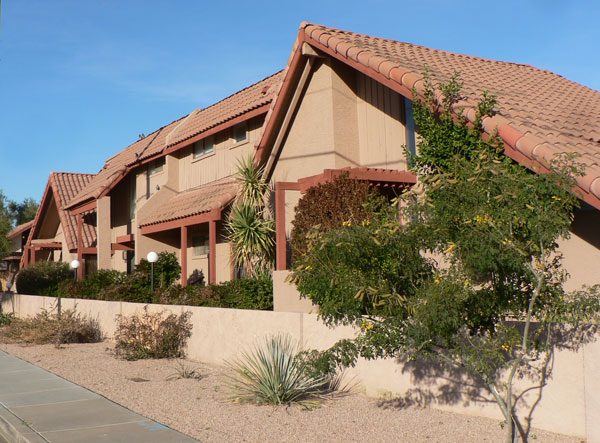 Keresan Villas by Bennie Gonzales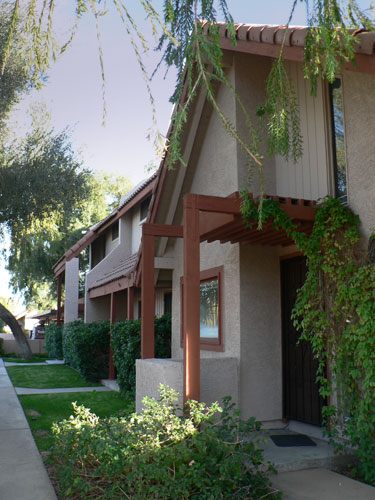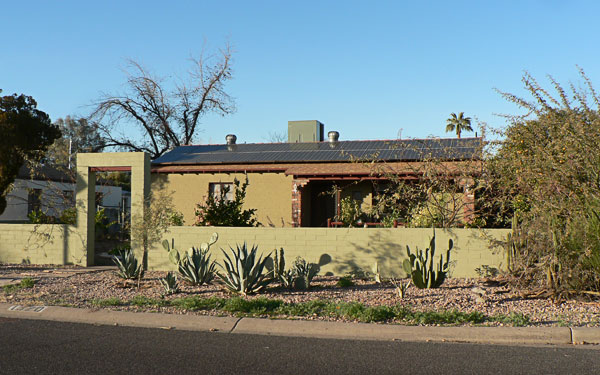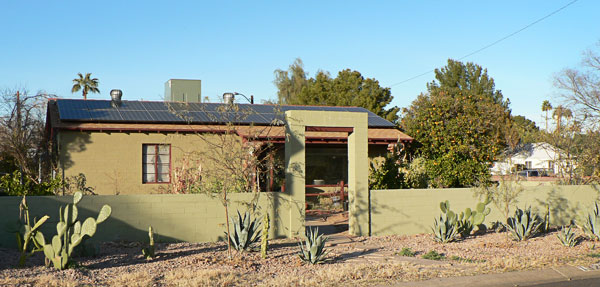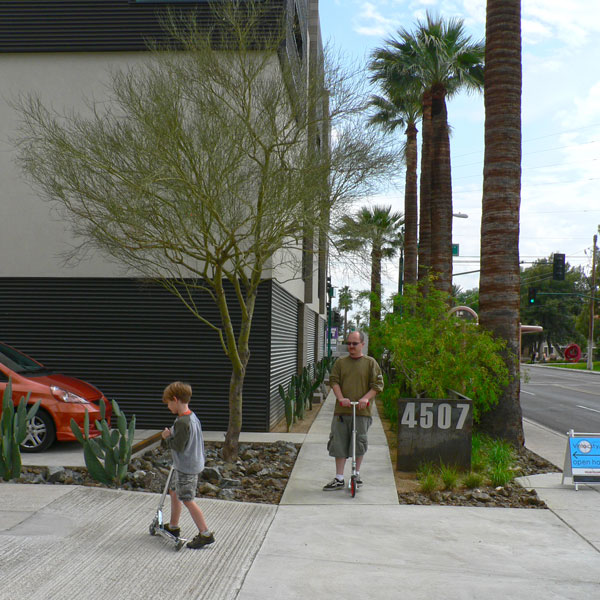 Stella Condominiums
by The Construction Zone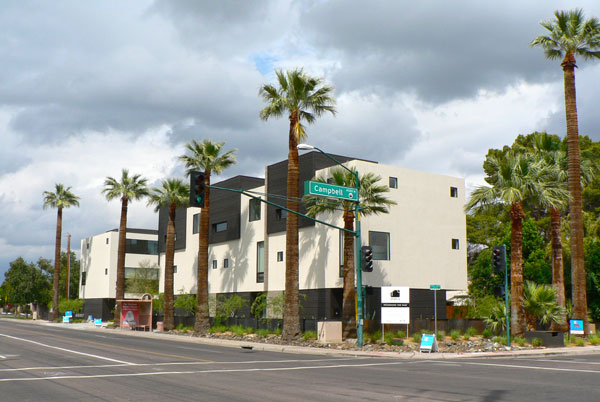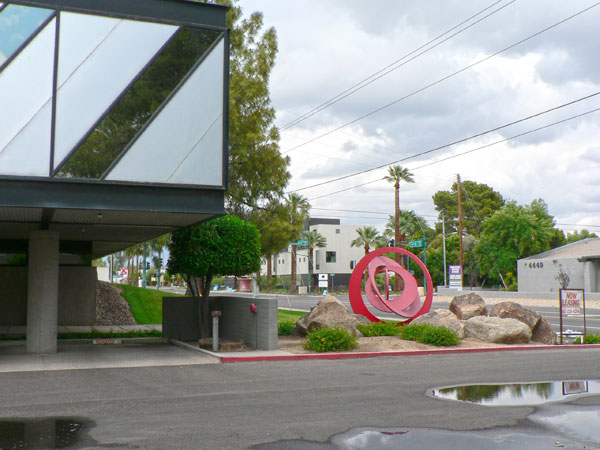 12th Street Office Building by
Alfred Newman Beadle
Visit the official
Canal North Neighborhood Association
website