The Kutch Residence by Denis Kutch with Calvin C. Straub
Article reprinted with kind permission of Arizona AIA.
Winner, Merit Award from the Central Arizona Chapter of the AIA.
Photos provided by current homeowner, 2009.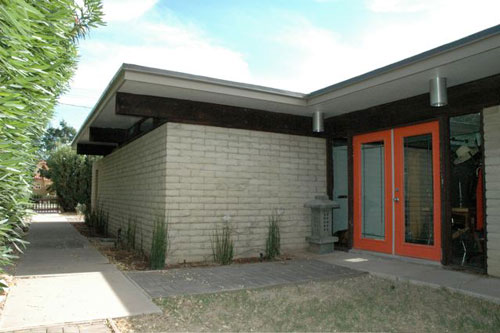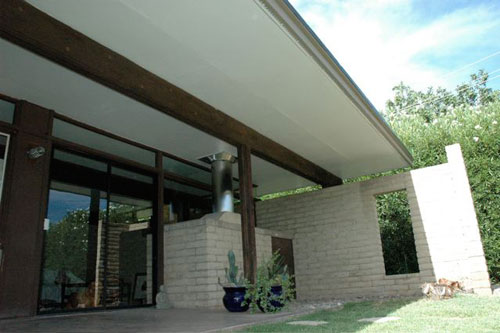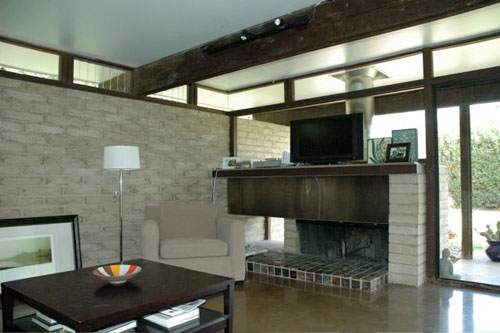 A small residence of 1550 square feet for a young working couple, Mr. and Mrs. Denis Kutch. He is an instructor at a university and a practicing architect. She is active as a teacher and is working on her Master's degree at the university. They have no children.
The site is an in-city lot within three blocks of both a major high school and an elementary school, and is centrally located to their working areas. The lot is narrow but has the advantage of being part of an old citrus grove dotted with many other old specimen trees.
A house directly to the west dictated a 32" minimum setback. Existing oleanders shield the lot from an active street.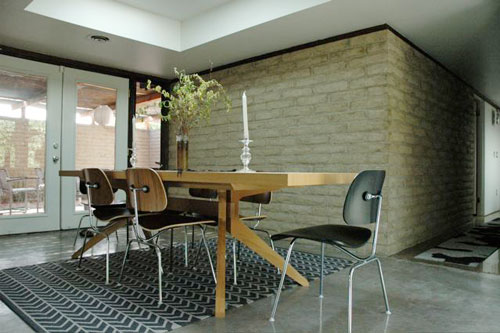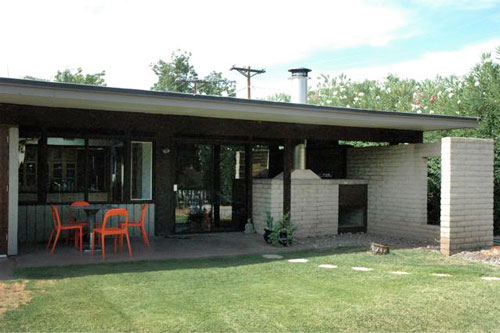 The basic concept was to provide a living-social area totally separate from the active, individual study areas. Privacy for guests was considered essential and is also provided for in the rear wing. A third determinant for the layout was that a future resale would probably be to an older family with high-school age children and the need for semi-separate living conditions.
Provisions have been made for converting part of the court directly to the west of the dining area to a family activity room.
Because of the excellent weather conditions during the majority of the year, it was felt that each of the internal areas should have its external counterpart, physical or visual.
Deep overhangs to th south and solid walls on the east and west provide protection during the summer months.