A Survey of Materials and Methods used to Build DC Ranch Marketplace
Designed by Circle West Architects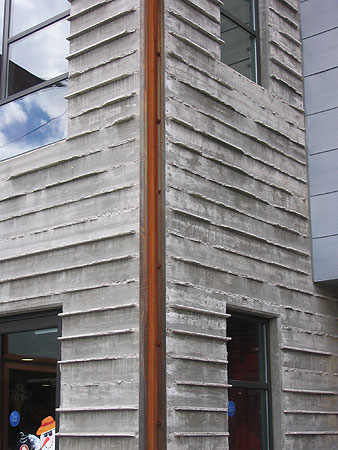 This technique is called "board formed concrete", whereby wooden boards are used to make concrete formwork, with gaps deliberately spacing them out. The wet concrete then seeps between the boards, creating a lip that adds texture and plays with light. Board forming is a technique also used by Paolo Soleri, and is reminiscent of the "weeping mortar" technique of masonry so loved and also hated by fans of architecture.