The Rice House by Richard Neutra 1965
In Richmond, VA | Visited in Summer 2012
Richmond Virginia is more known for its traditional housing than it is for Modernism but that hasn't stopped the folks at
Modern Richmond
from banding together to celebrate and preserve their favorite modern architecture. When a family vacation took us to the east coast, we balanced the obligatory tour of Thomas Jefferson's Monticello with a private tour of Richard Neutra's Rice House. Though typically not open to the public except for special events and private tours, we were able to connect with Modern Richmond member Leslie Kingery for a tour of this gorgeously sited property overlooking the James River.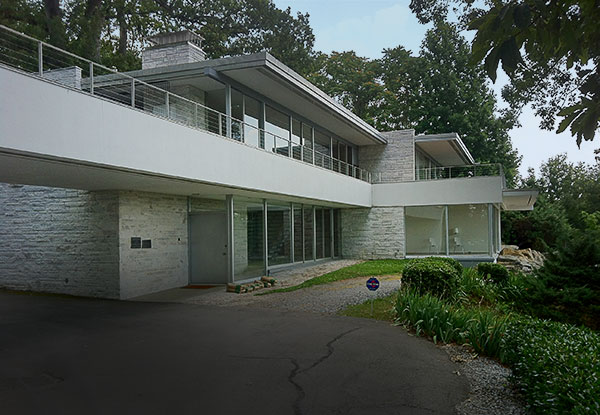 The circular driveway loops under a pivot-point at the end of the balcony on the left. The generous walkway allows the view of the river to be fully experienced.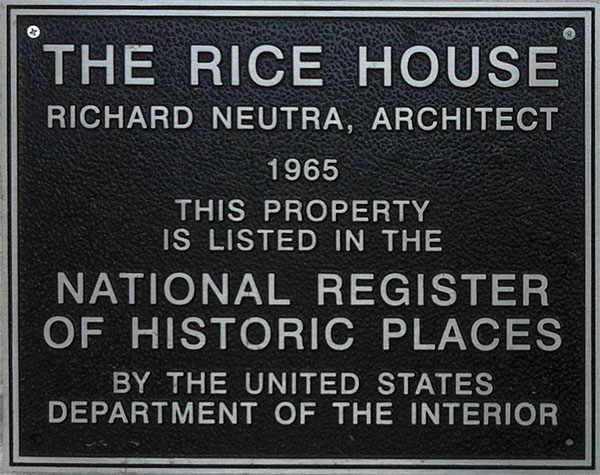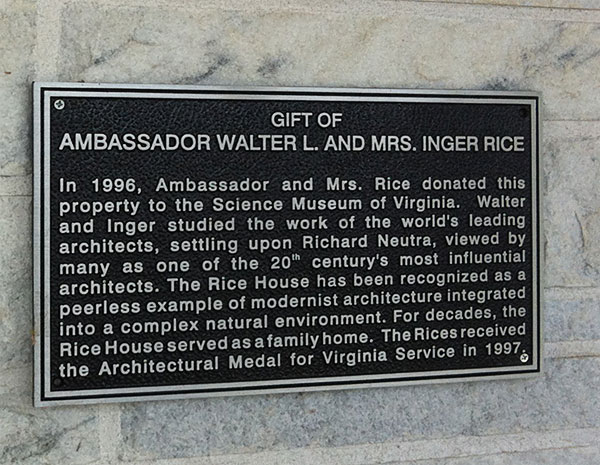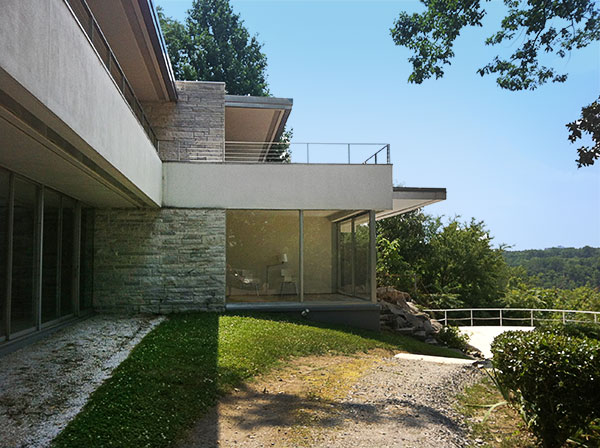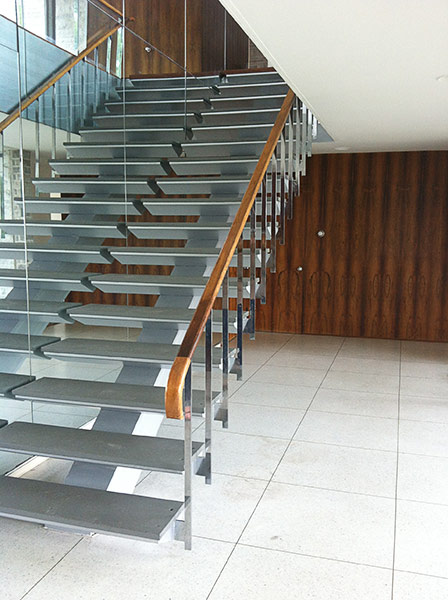 Bookmatched wood paneling greets guests in the foyer. The sleek and almost commercial-grade stairwell has railing on only one side, because the left hand side is a floor-to-ceiling wall of mirrors!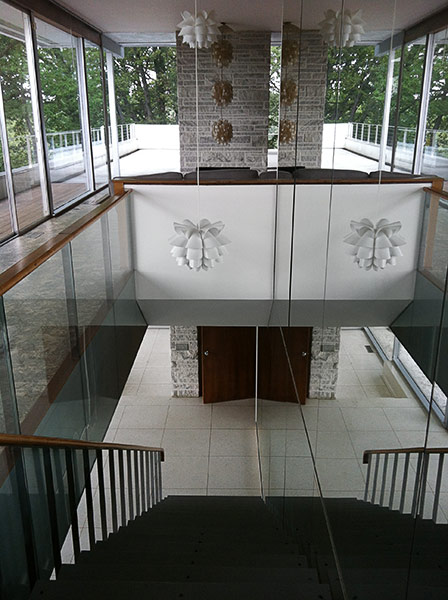 The wall of mirrors succeeds in the illusion of making the space appear twice as big.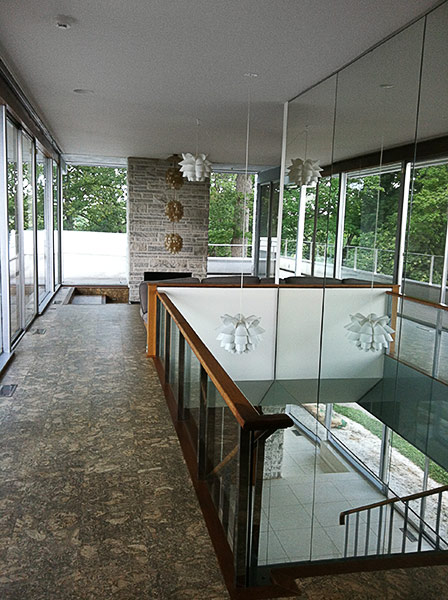 The far end of the home has a sunken conversation pit surrounding a smoky stone hearth.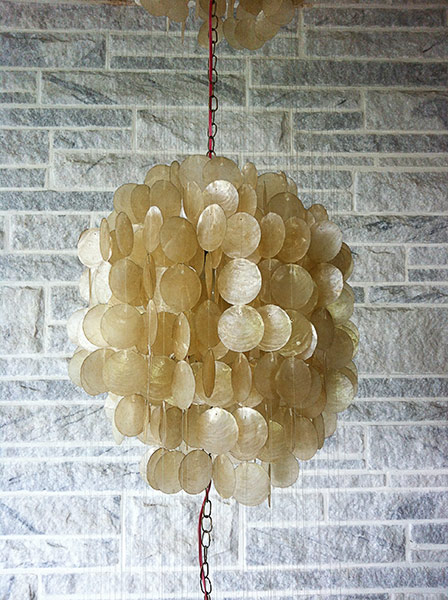 The capiz shell lamp is double-hung over the conversation pit.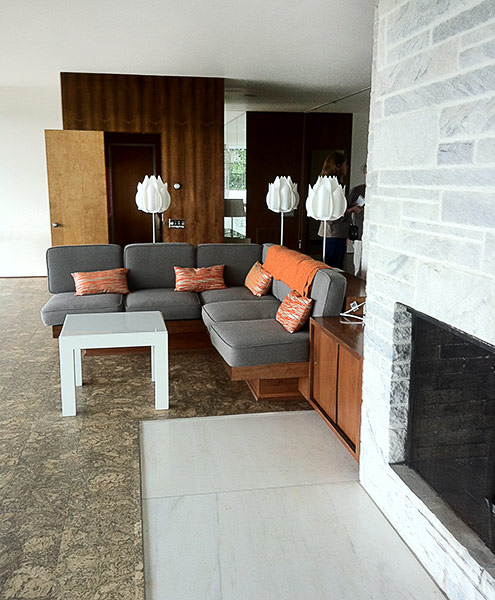 Groovy cork flooring lends organic warmth throughout the home.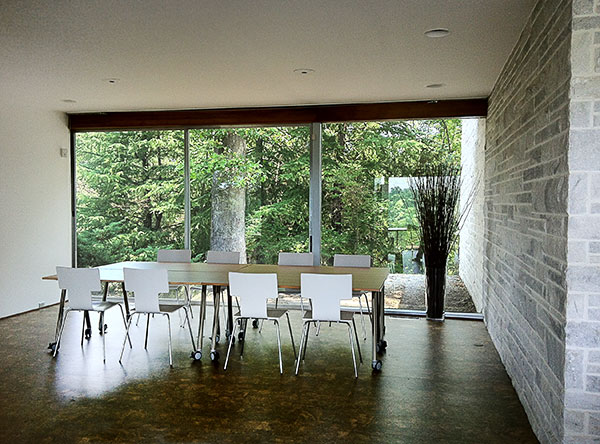 The home is available to host weddings, meetings and special events. Contact
www.smv.org
.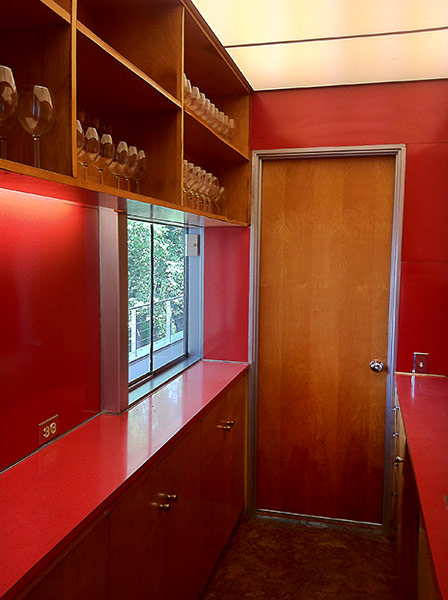 My favorite room in the house is this red Formica-clad bar with doors on both ends.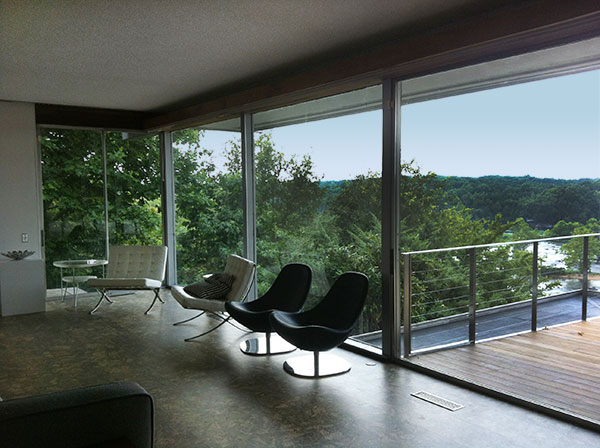 The view overlooking the James River is the focal point of the home's orientation.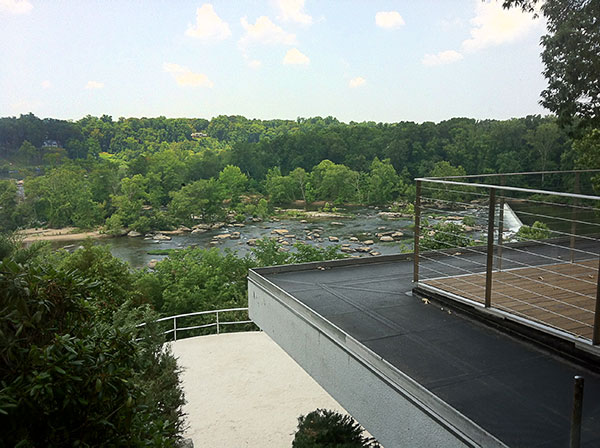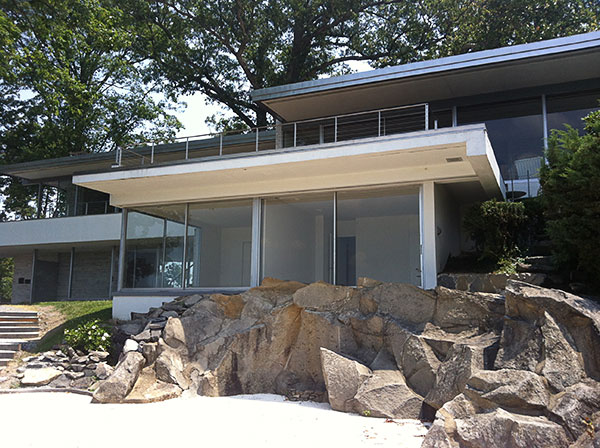 This grotto area used to be a swimming pool.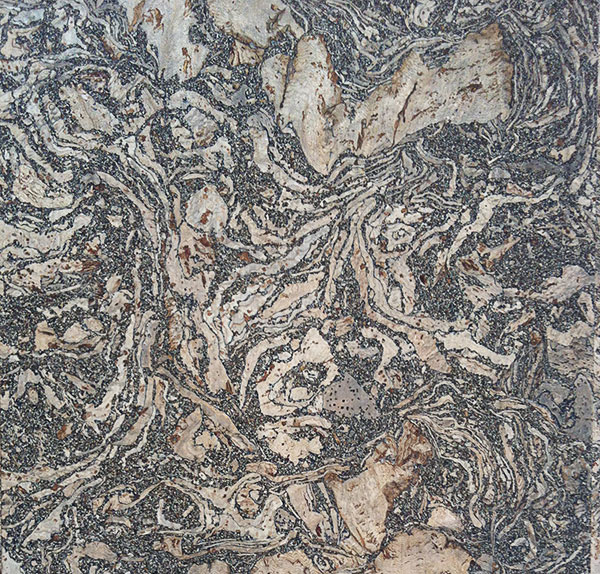 The burly figure on the cork floor is hypnotic, and has stood up very well considering it is almost 60 years old!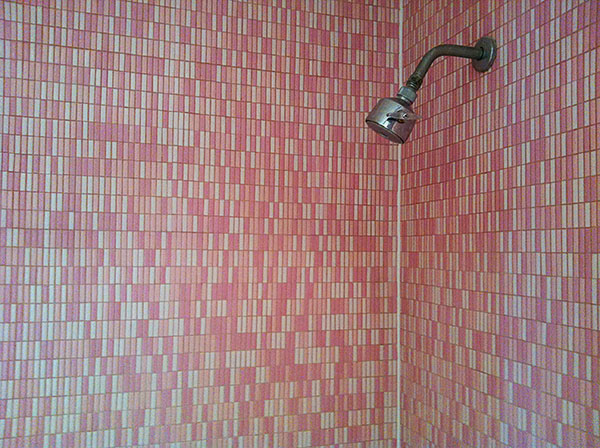 The obligatory pink bathroom tile!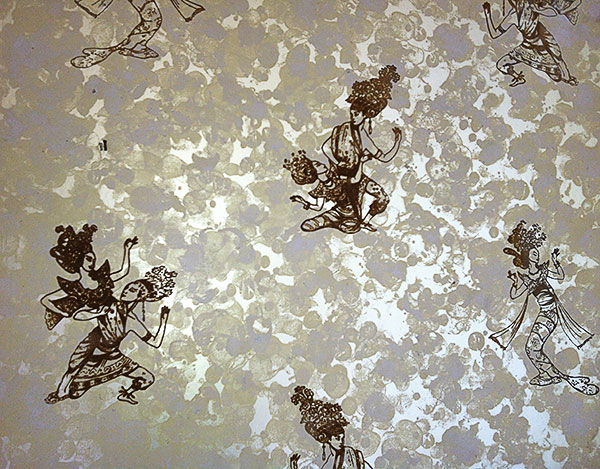 This vintage wallpaper was amazing! The paper itself is silvery, with matte daubs of white ink. The far Eastern dancers are raised with fuzzy brown flocking.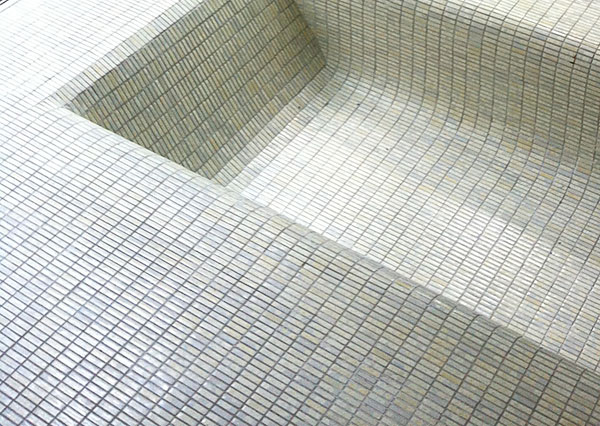 The bathtub and shower were seamlessly tiled into the floor.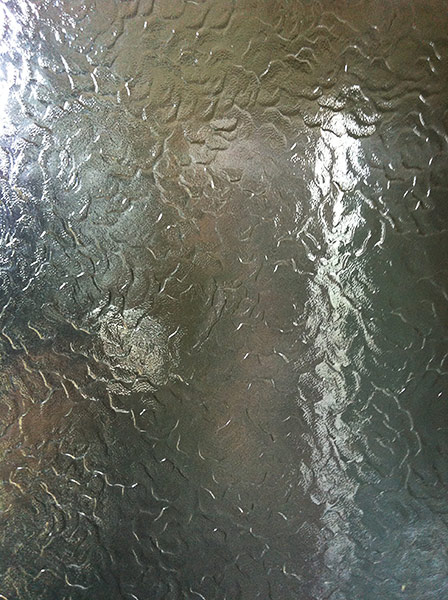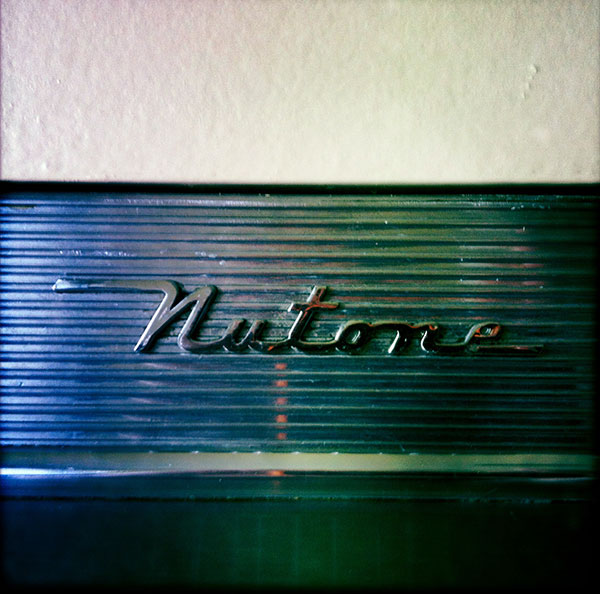 The generously sized kitchen featured plenty of vintage appliances.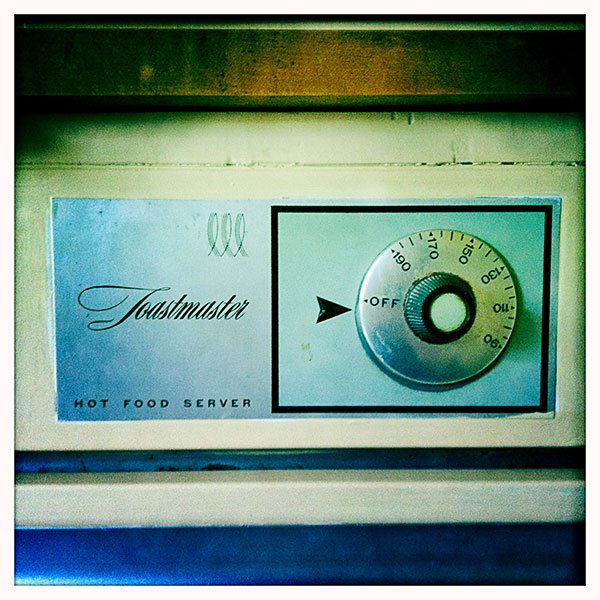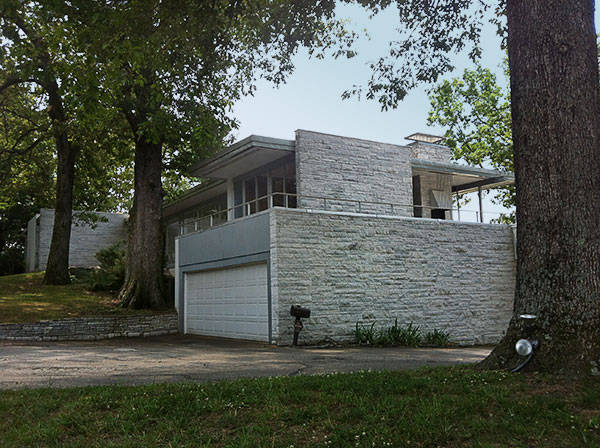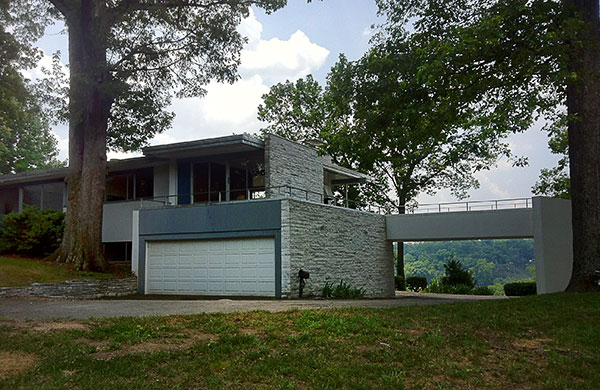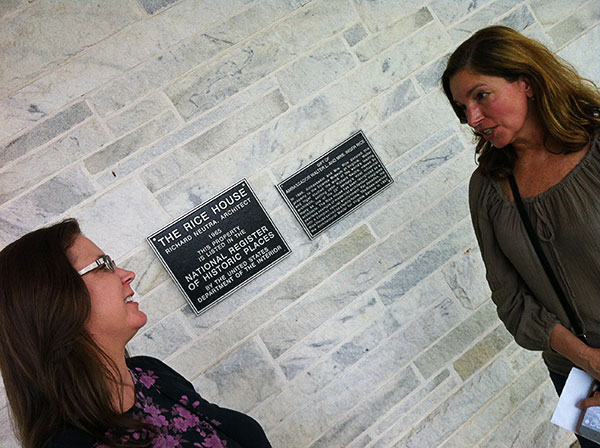 Thanks for the tour, Leslie! You are amazing!