Country Club Estates, Mesa
Where Tiki Thrives and Ponderosa II Revives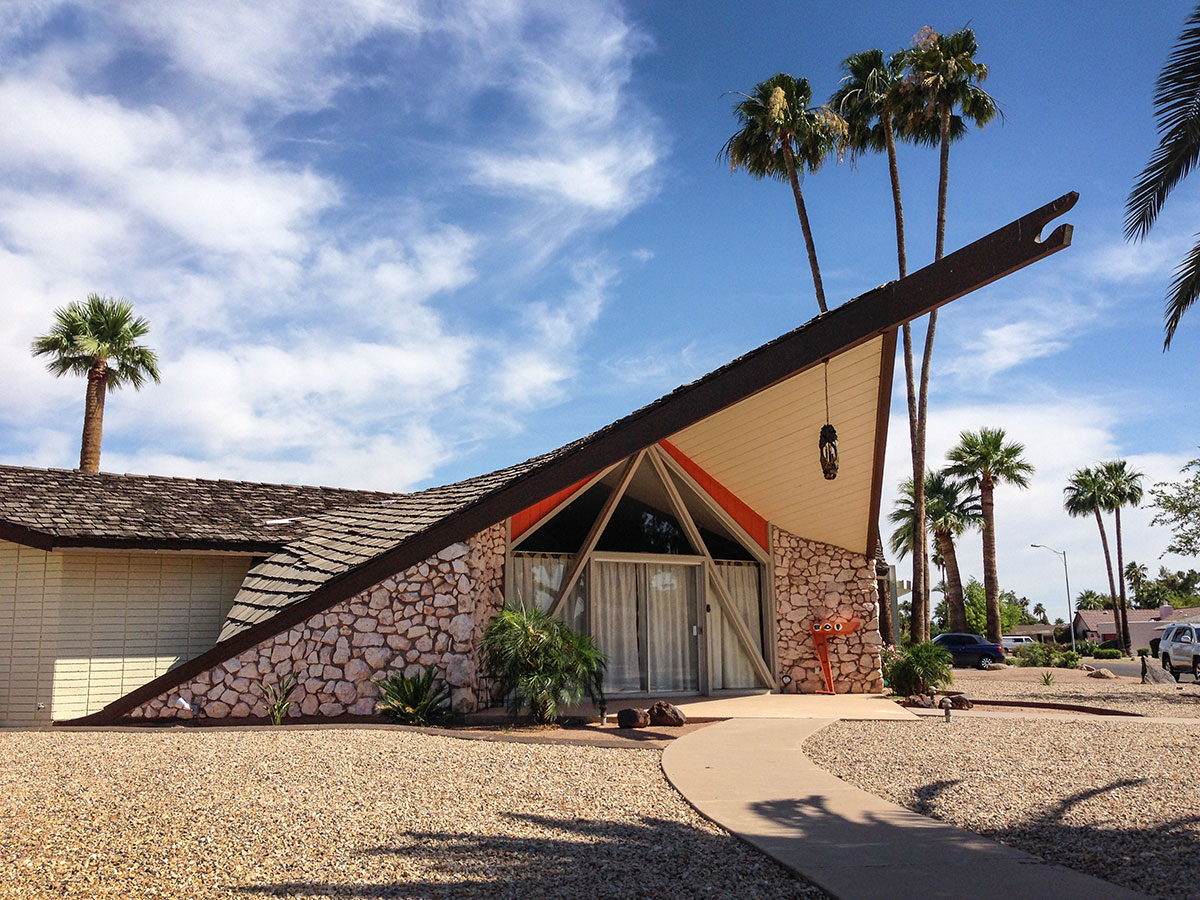 Polynesian style is alive and well in Country Club Estates, a tract home neighborhood built into a golfing community in Mesa, Arizona. Despite their rare appeal among collectors of Polynesian pop culture today, the tiki aesthetic was not a feature that was heavily marketed in its time.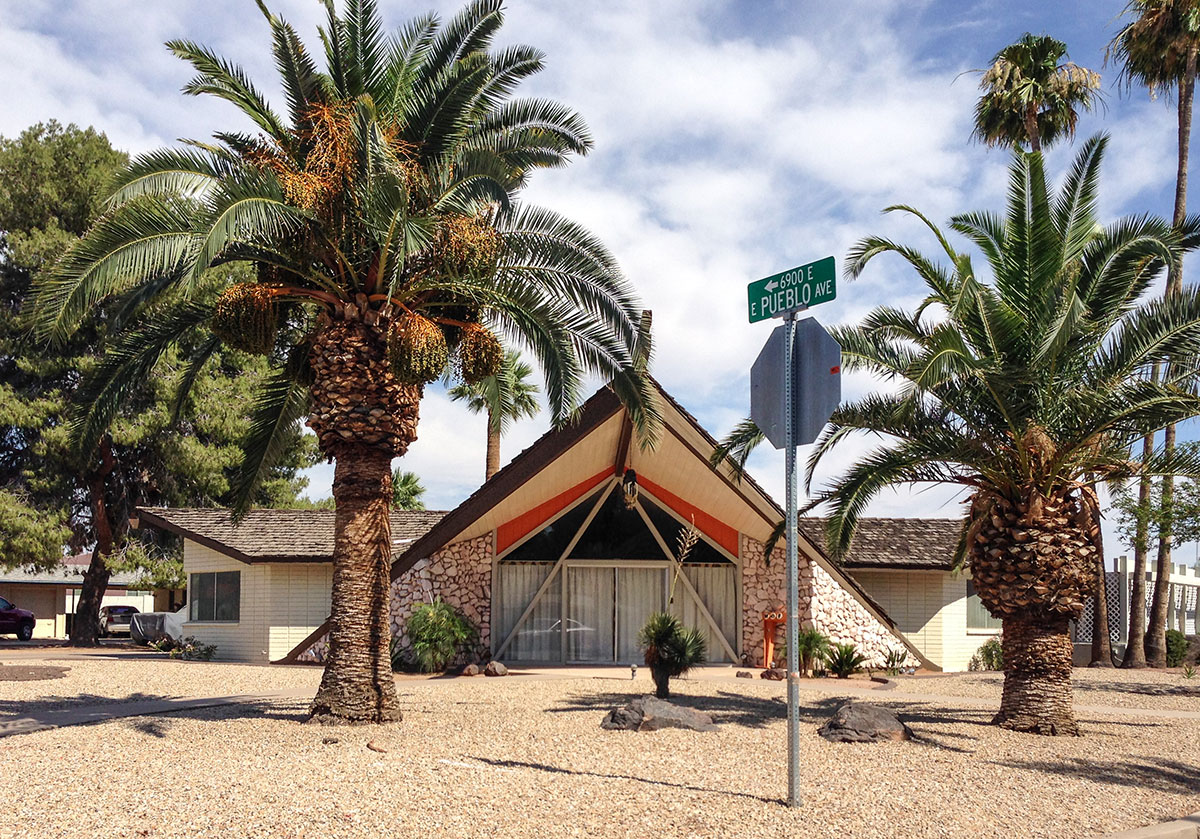 Golf, a life of leisure for mature adults age 40+ and association with Lorne Greene's replica Ponderosa home from the TV show Bonanza [
as illustrated in the newspaper ads shown here
] were the main draw.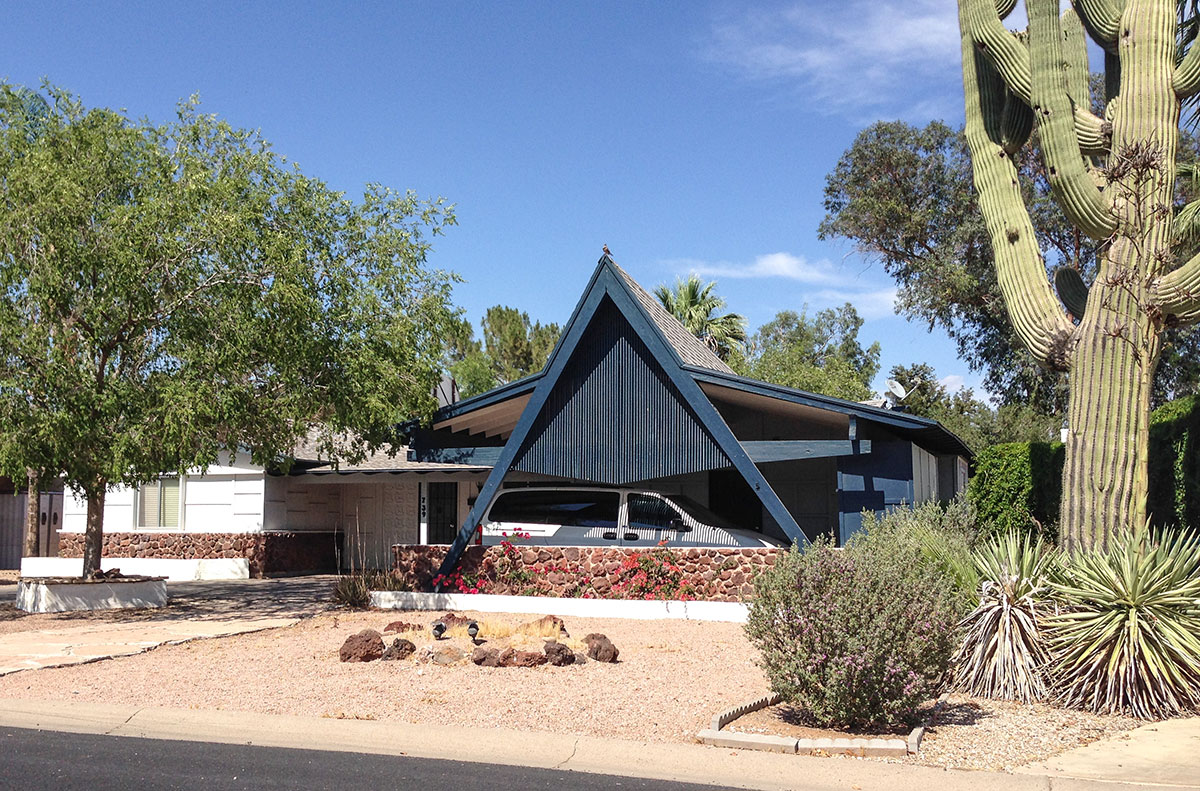 Many homes' back lawns opened up to the golf course, and residents who paid the $200 fee received priority playtime on the links. We don't know what has kept these homes in such fine condition all these decades, but suspect it's CC&Rs. Residents are encouraged to contact us with more information about what makes Country Club Estates so unique and intact!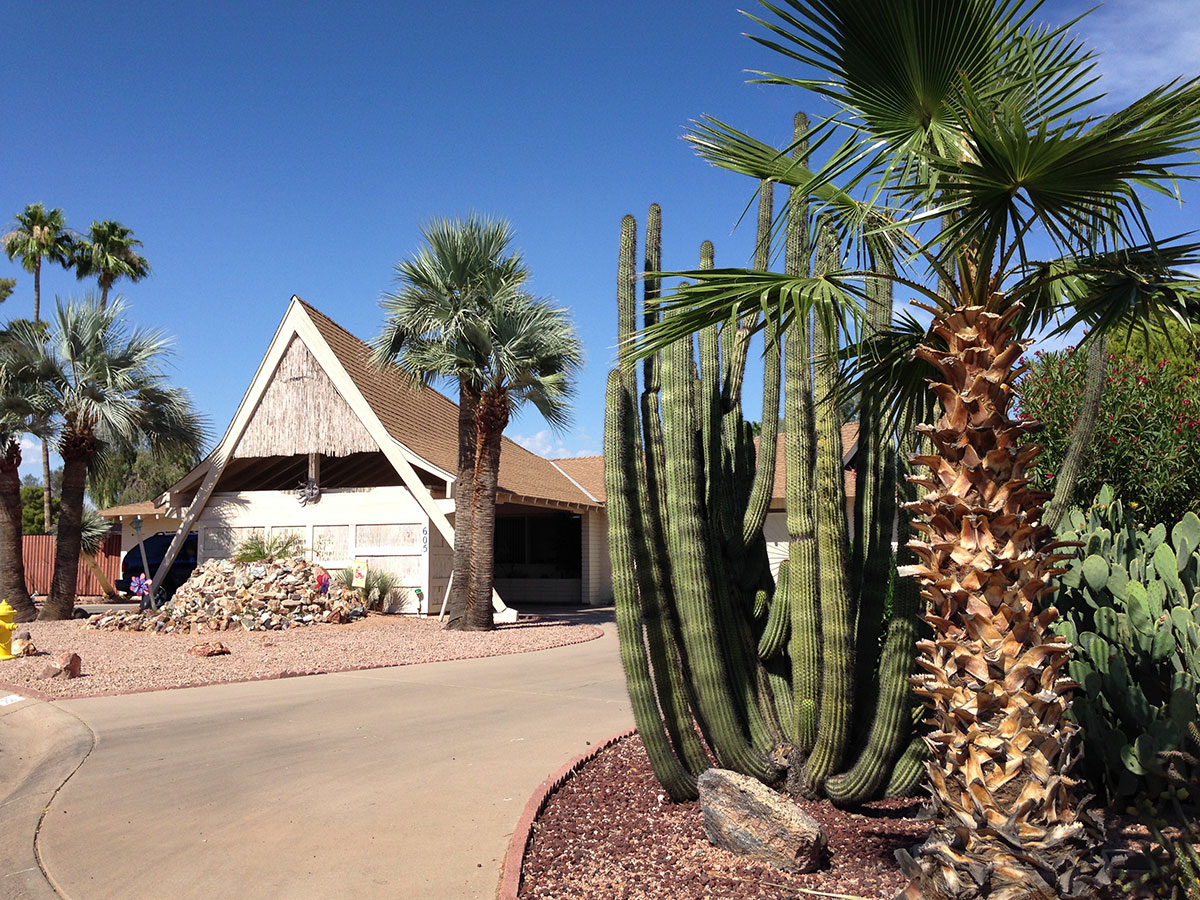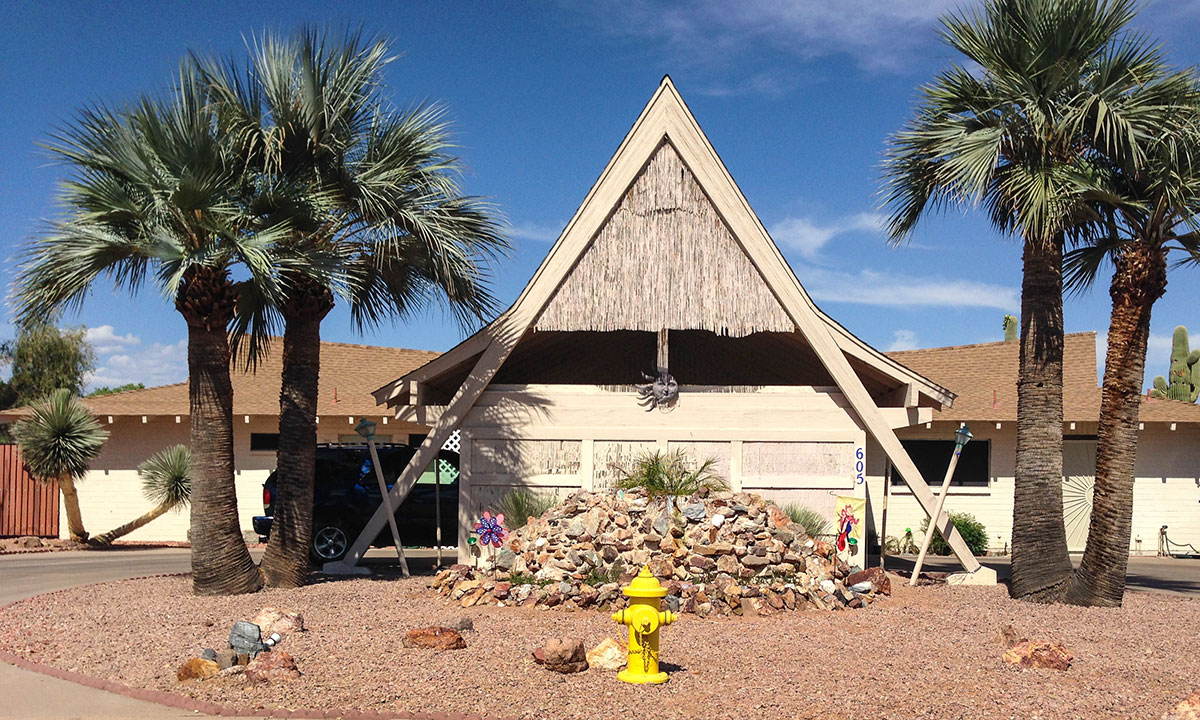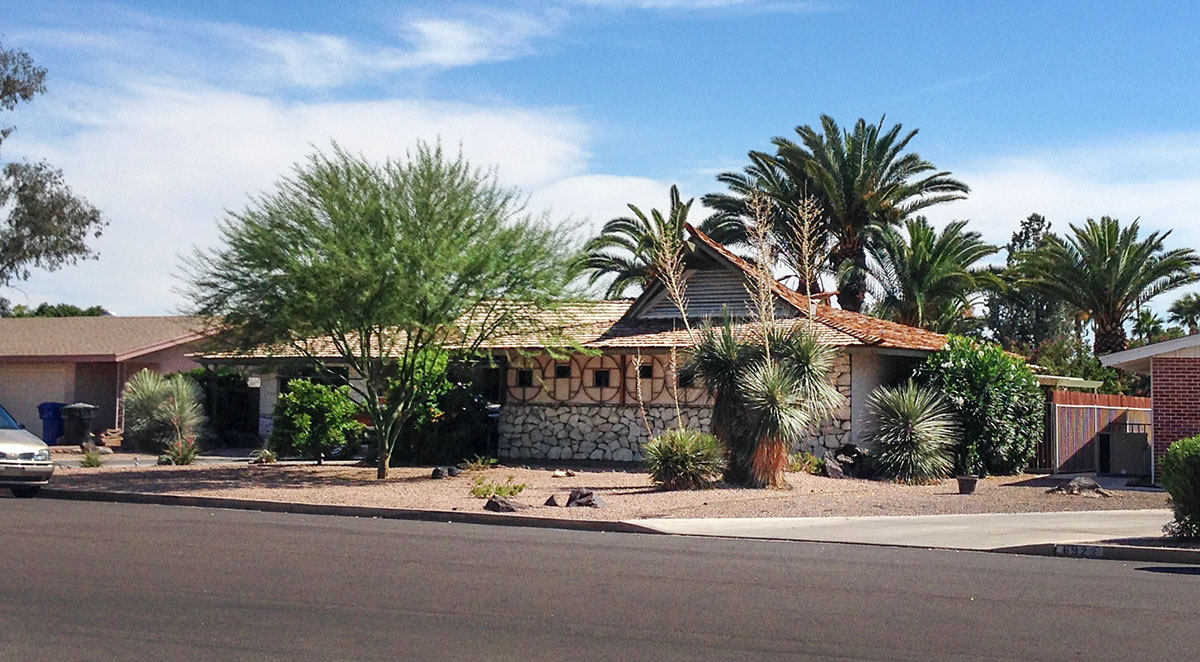 Advertisements boasted that three different architects worked on the designs, but failed to mention them by name! The most modern of the lot are pictured here, and grouped by style.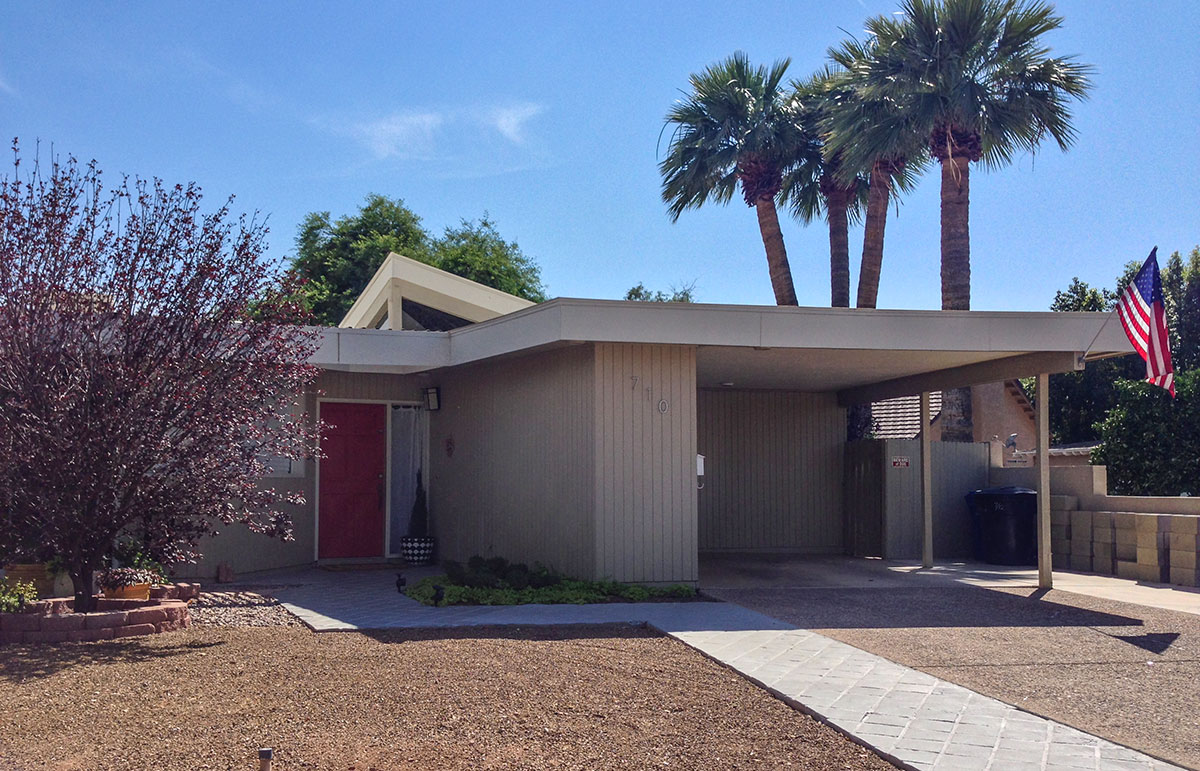 Utility lines were buried underground, and soft mineral water was a draw. The only requirement for admission be that the buyer be over the age of 39, to help build the newest "adults only" community into a reality.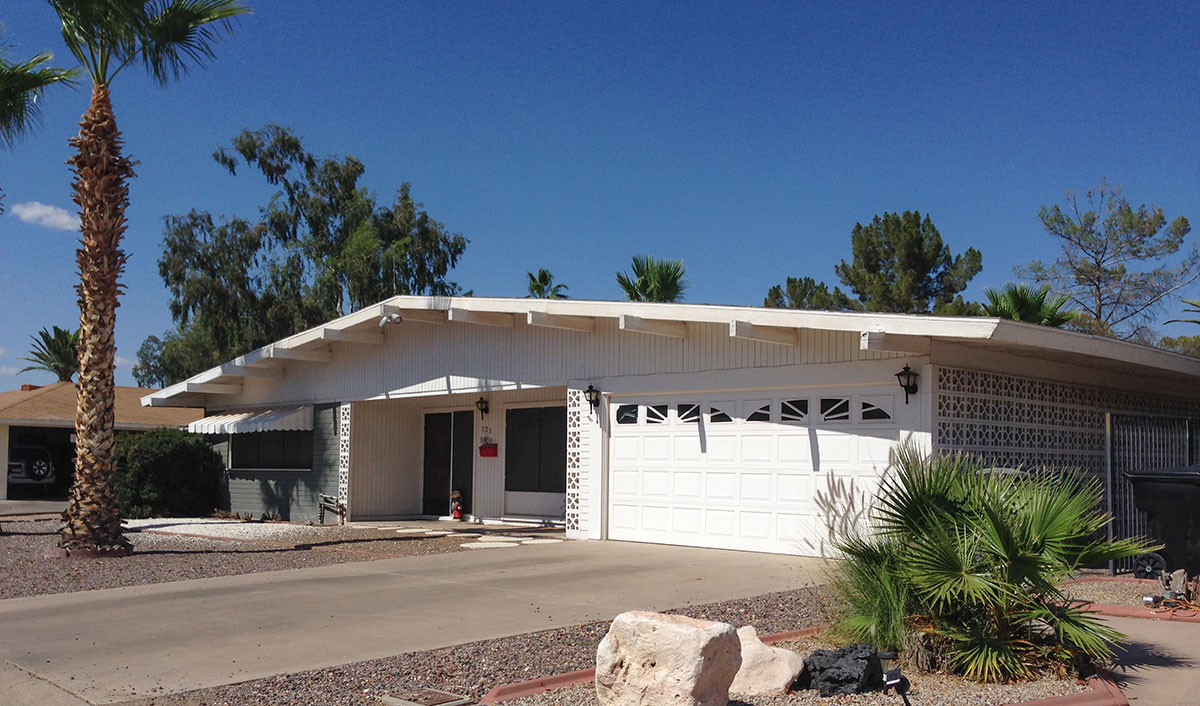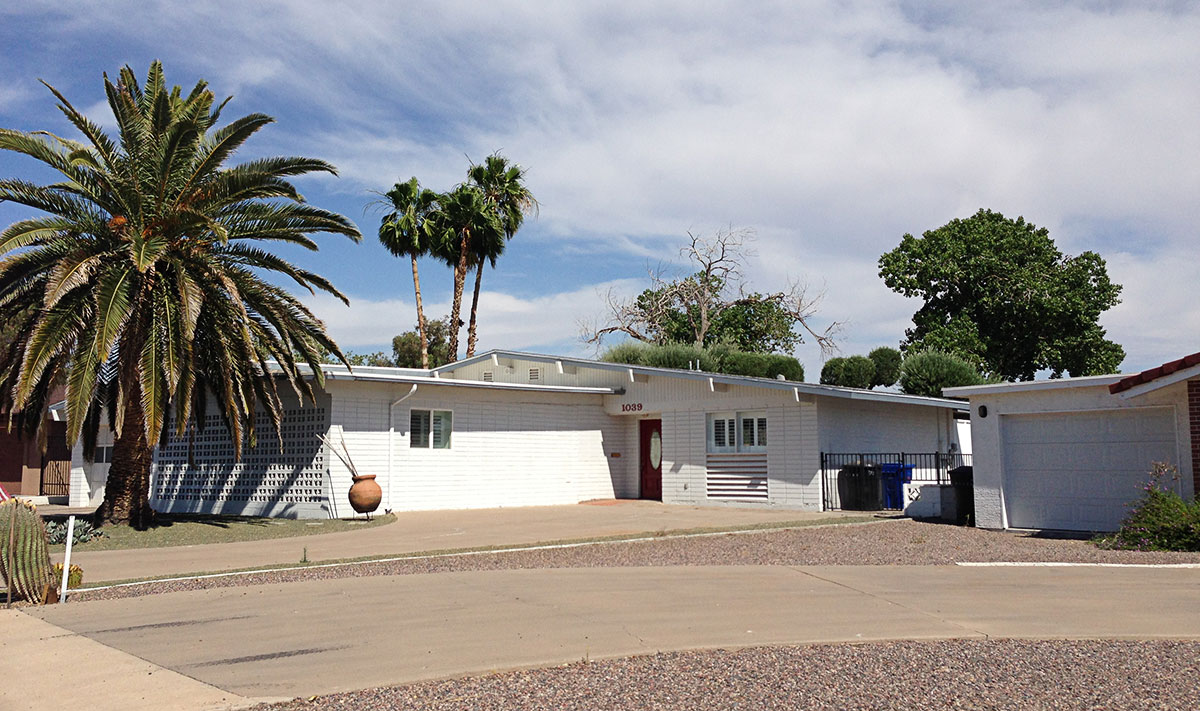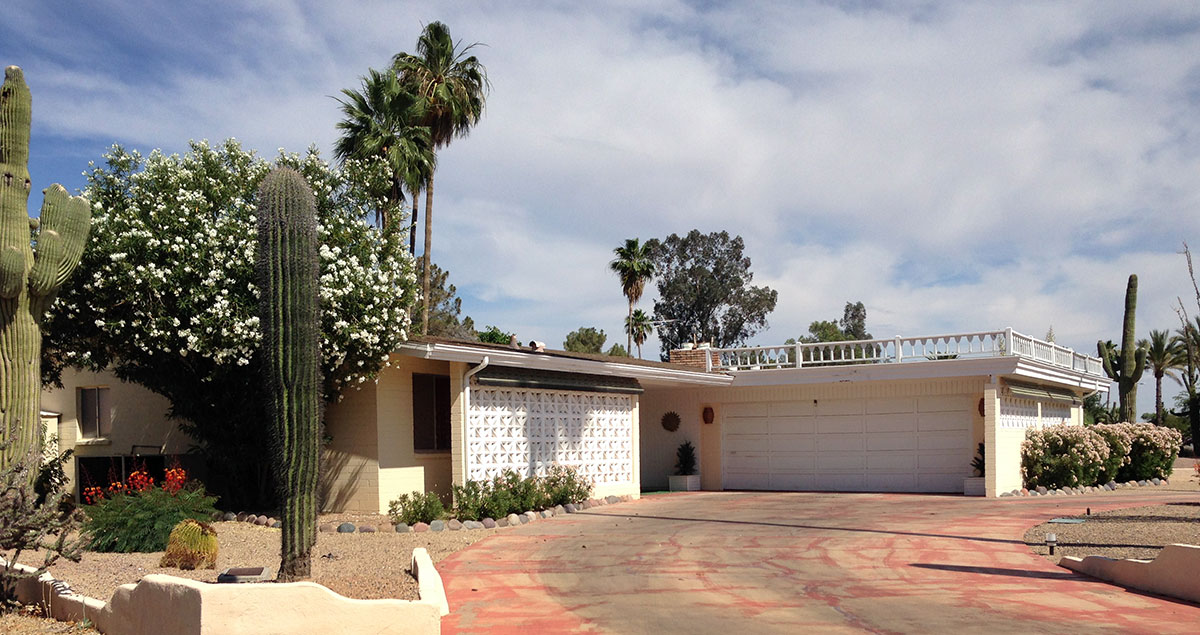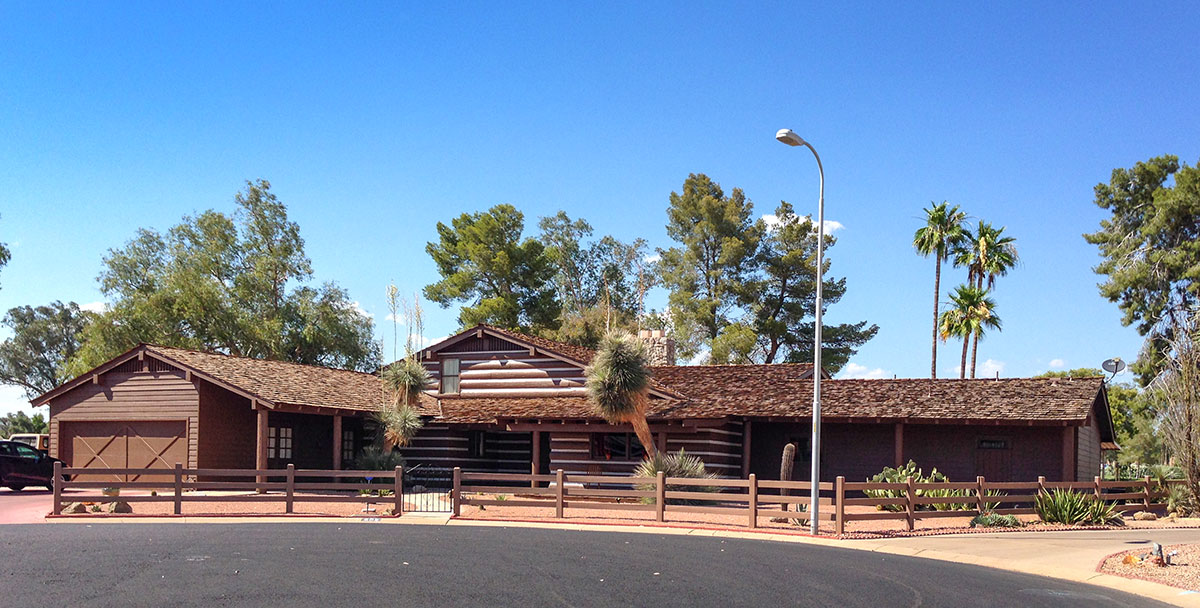 Lorne Greene lived part-time in the Ponderosa II replica home, which was billed as the main marketing draw in the early days of Country Club Estates. It is
well cared for by fans of the Bonanza show
and was placed on the City of Mesa's Historic Property Register in 2014. Well played, Mesa!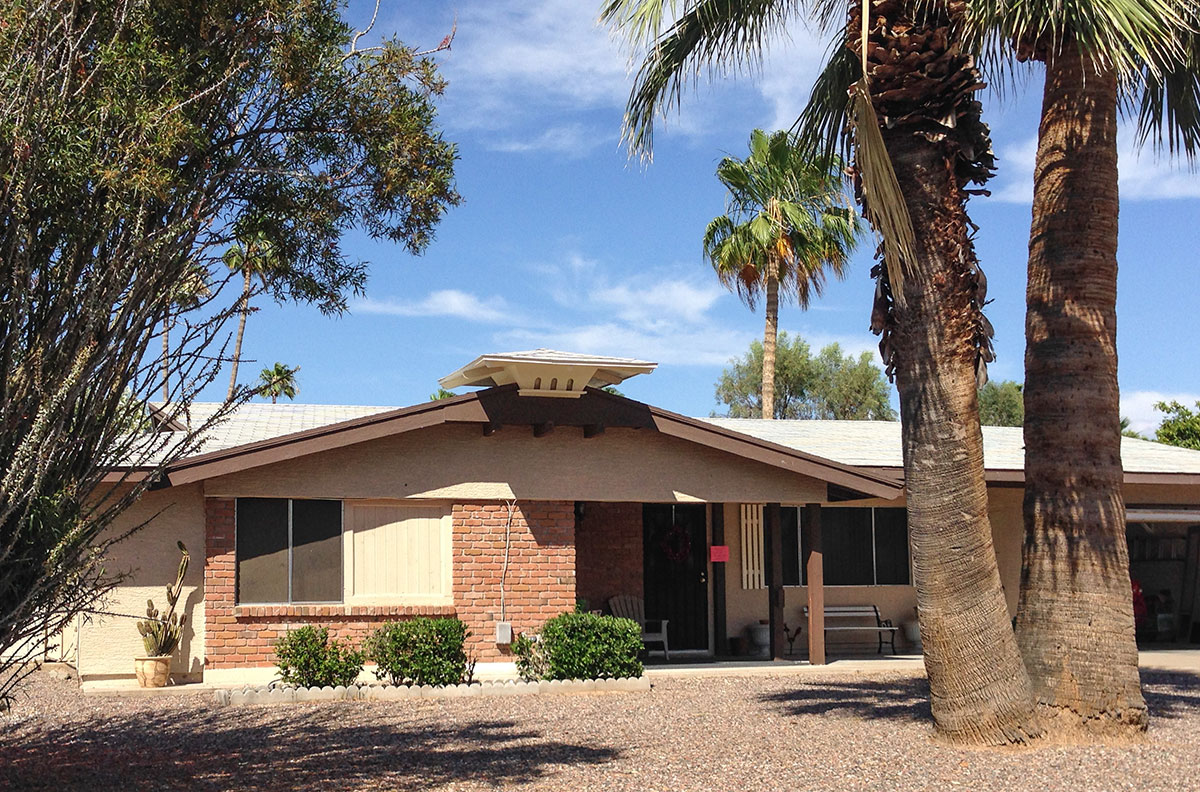 An unusual dovecote graces some homes' gables.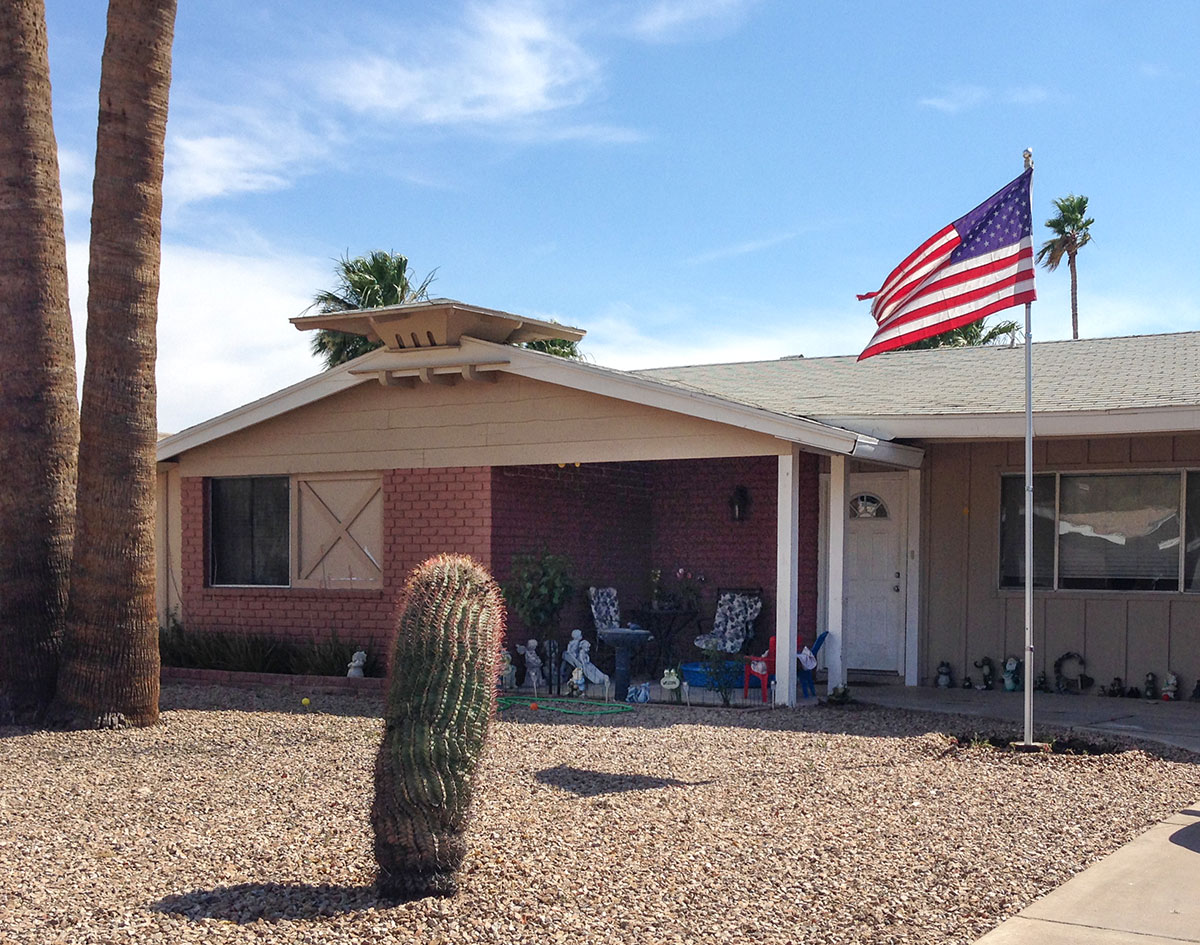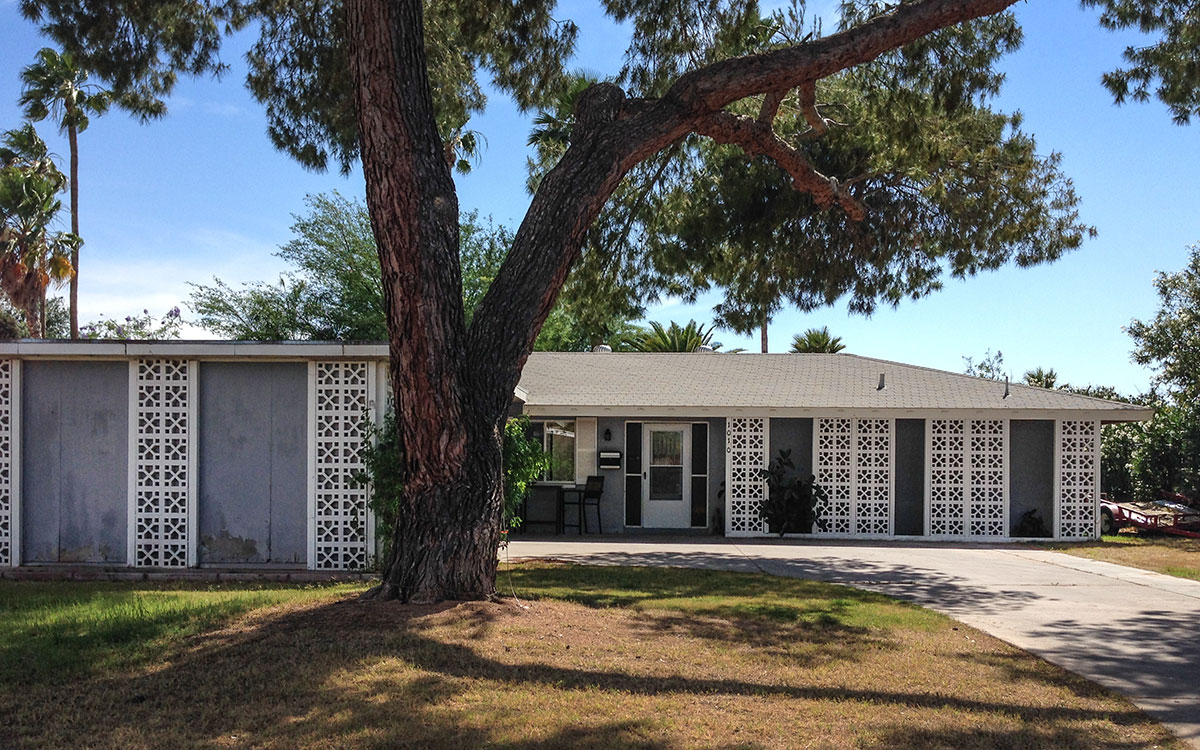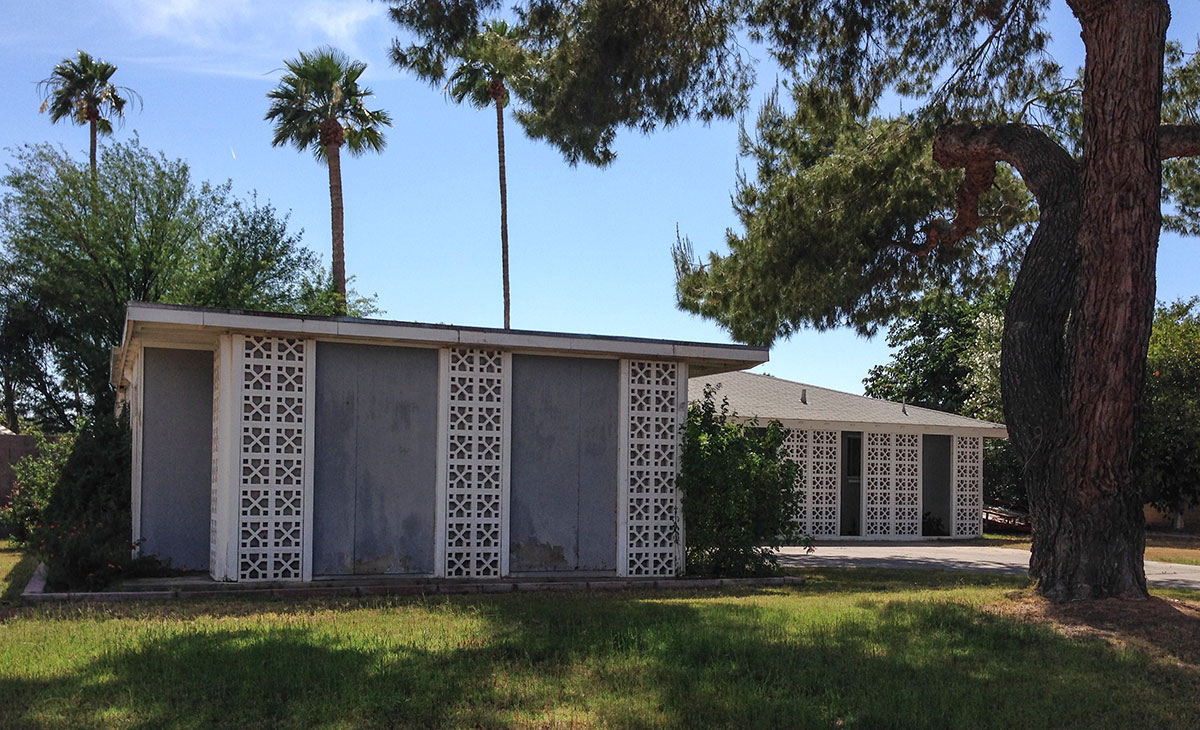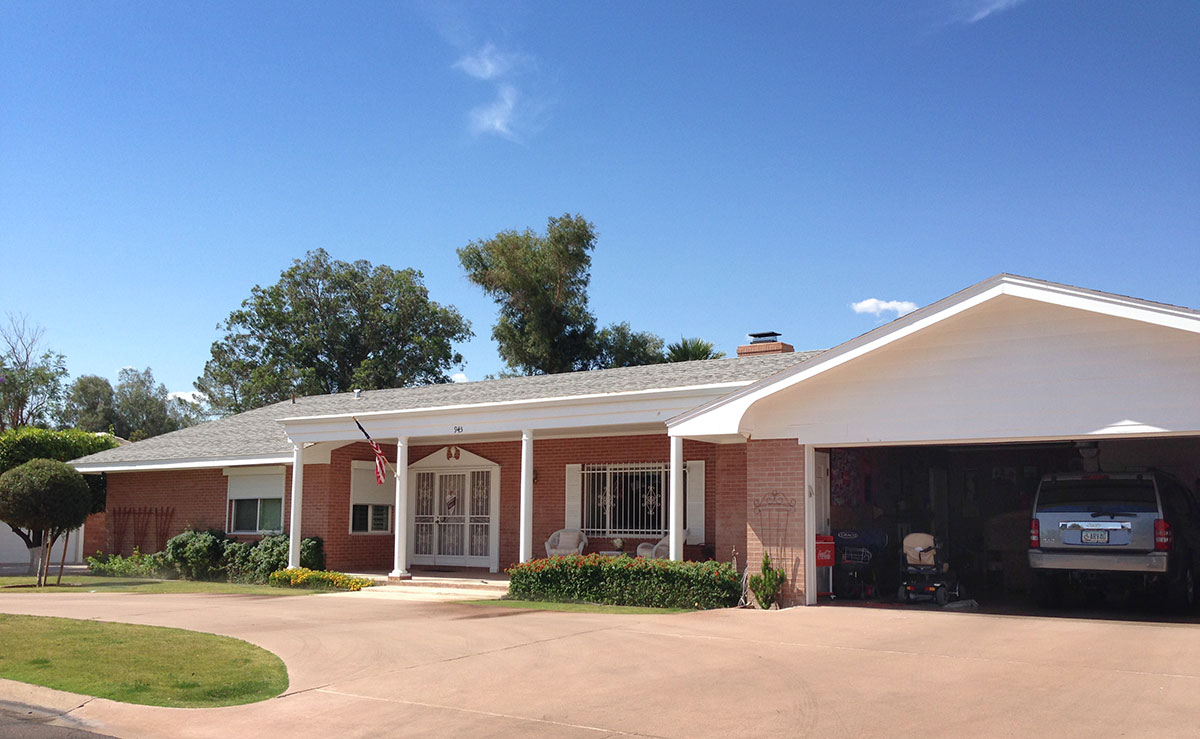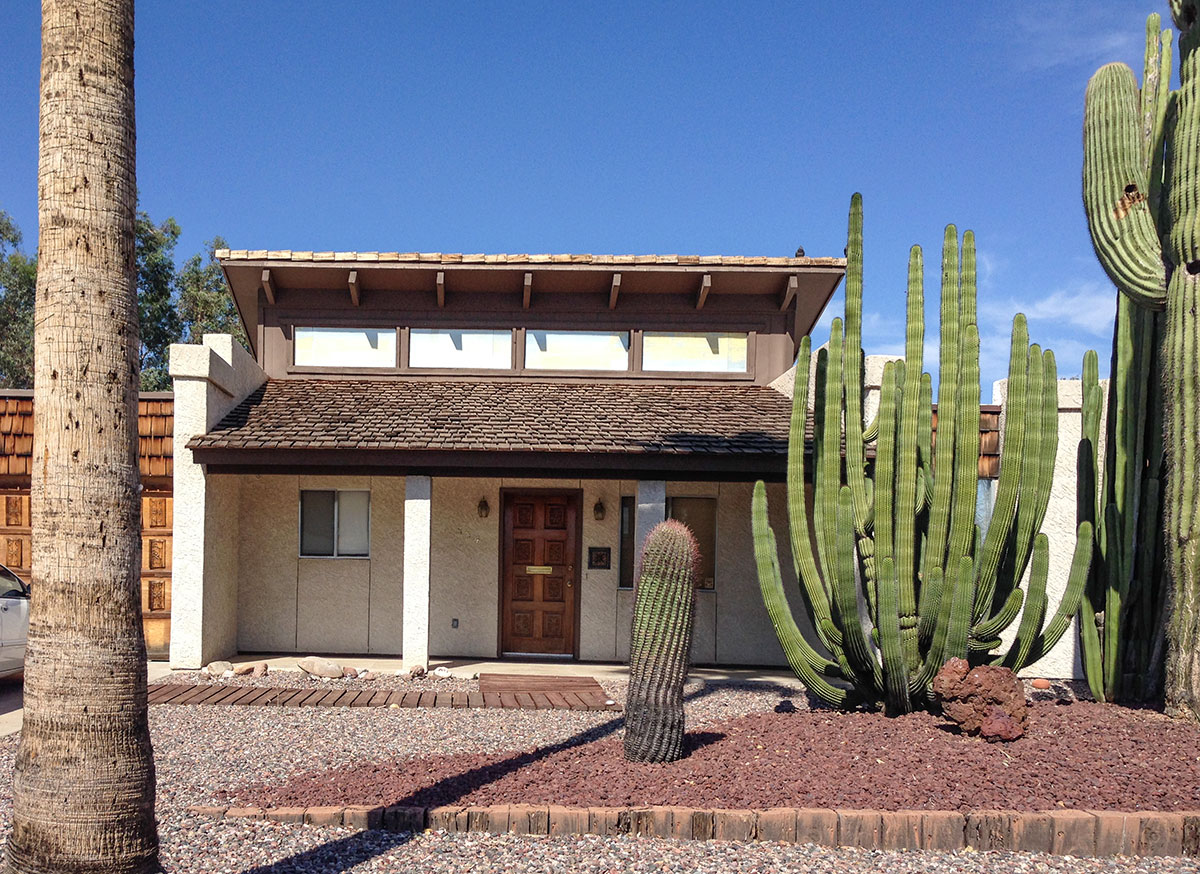 Enter the community off Pueblo Avenue just east of Power Road, south of Broadway. Photos and Text ©2014 Modern Phoenix