Bon Vie Condominiums at 2nd Street and Miller in Scottsdale
Believe it or not, my father lived here in the 60's when it was just the plain old Scottsdale Apartments. For decades it was painted white/neutral and was rather inconspicuous next to the more interesting OLPH Catholic church.
He paid $150 a month for a studio apartment that included maid service. Such different times!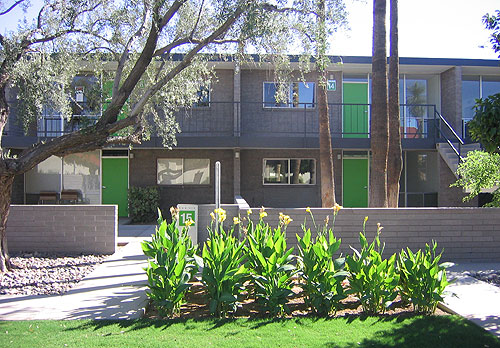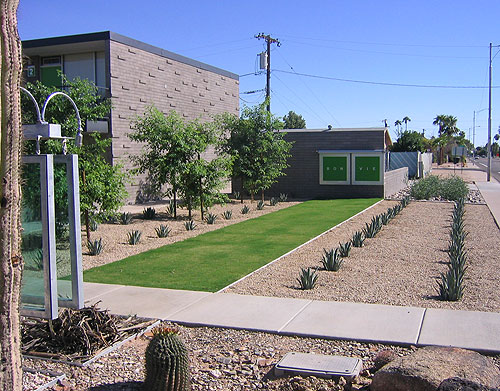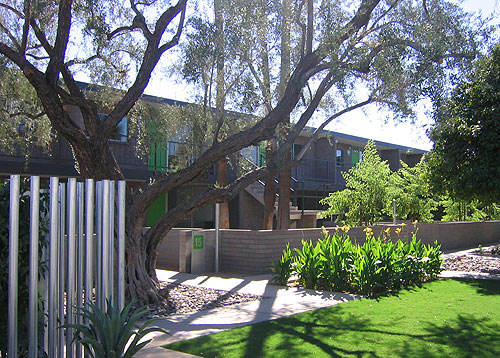 They smartly left many of the old olive, palm and Joshua trees in the landscaping up front.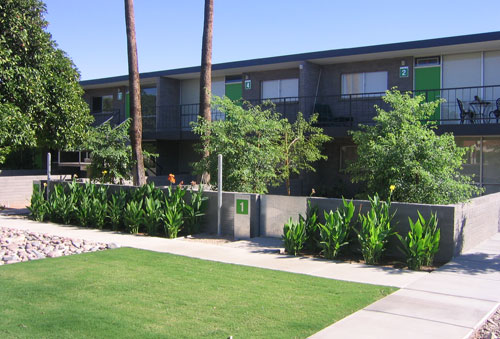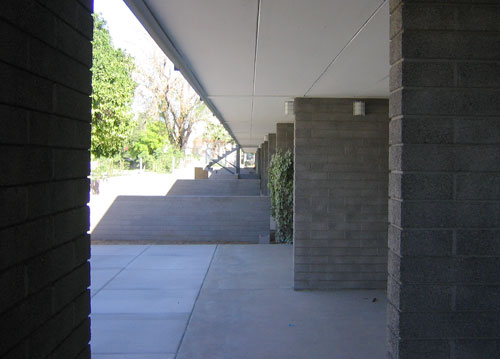 The street level condos include a common shaded courtyard area.
Dad says this used to be just wasted space with a walkway.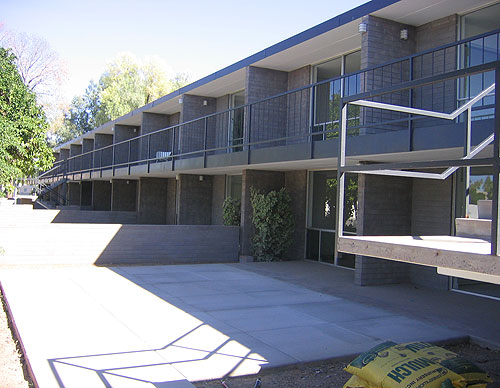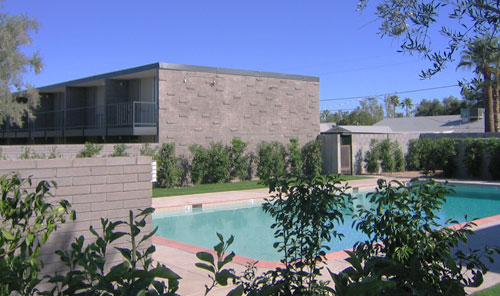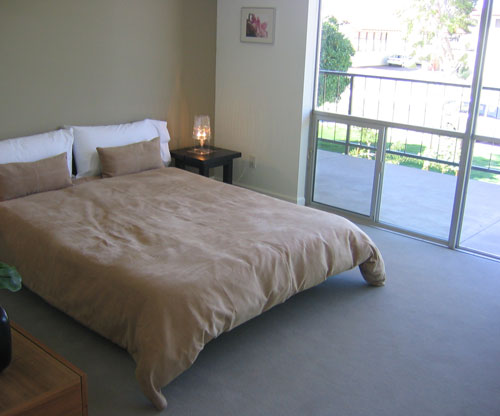 Interior of model condo unit.