v2 Launch Party
First Friday, June 2, 2006 @ [merz] project campus
With live DJ and horn, a bobcat full of beer, some of the most interesting folks in the Phoenix Development world,
[merz] project
models and the v2world
v2 flat prototype
on display for walk-throughs, the v2 product launch event was an elevation beyond the usual First Friday entertainment circuit.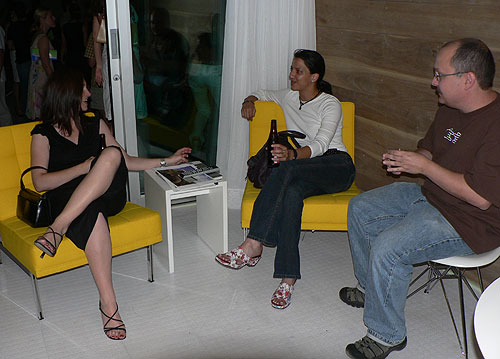 MoPhos Alexis, Anita and Matthew chilled in the v2 dining/entertainment area for a chat.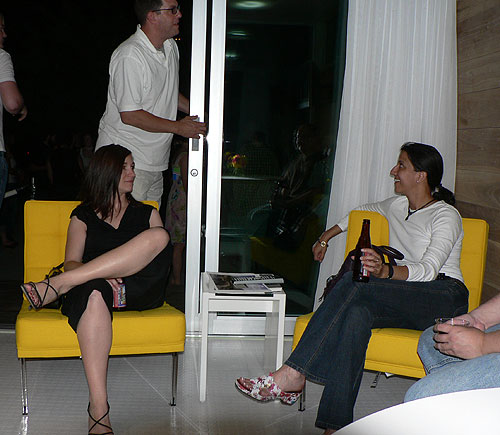 Circa50 showed up to give the sliding glass doors a test drive. Billowy sheer curtains softened the crisp edges of the space.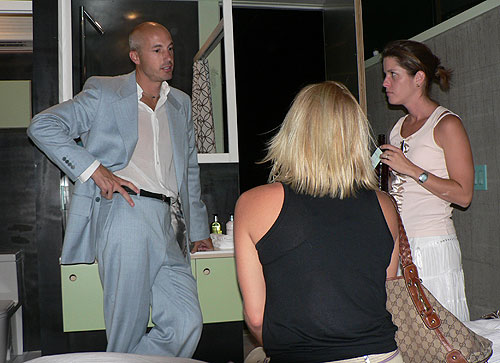 Tim Russell, CEO of v2world, walked launch party guests through the bedroom space.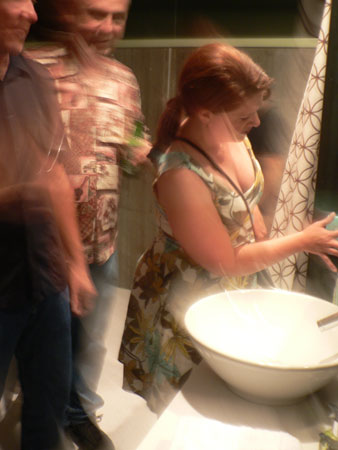 MoPho journalist Marsha Mardock gave the vanity sink a test run, and checked out the skin care products with her buddies.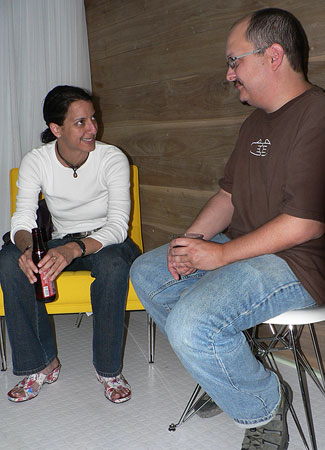 Matthew and Anita at it again. Future plans for world domination one warehouse at a time?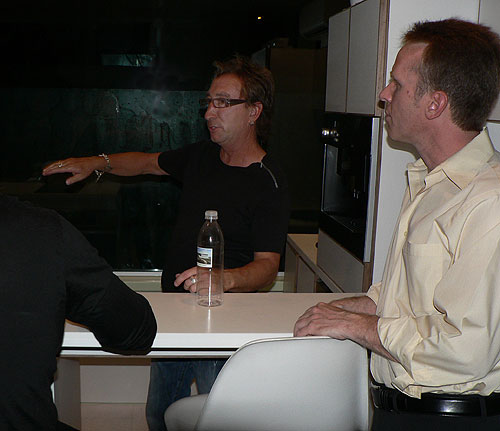 v2 product designer Viné Saccento hangs in the kitchen to describe the flat's details for the guests.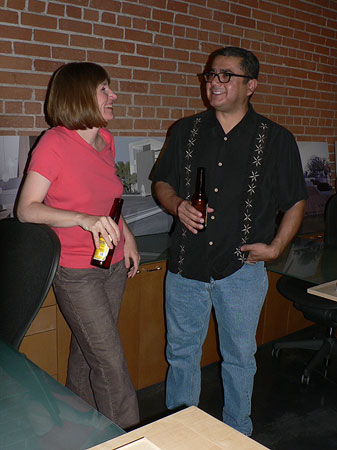 MoPhos Lisa and Hector Acuna enjoy soaking in the rehabilitated [merz] project space that was once Modern Food Market in the warehouse district of Washington, and future light rail corridor.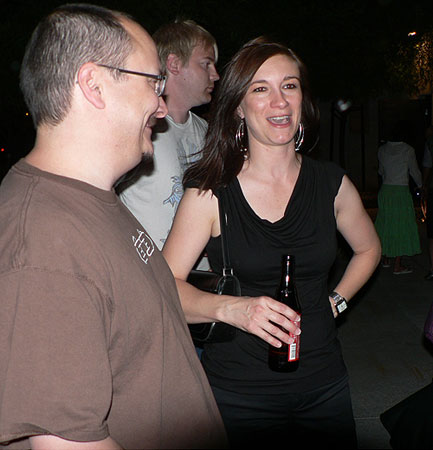 Its hard to recognize Alex without the fluorescent orange cone on her head. ;-D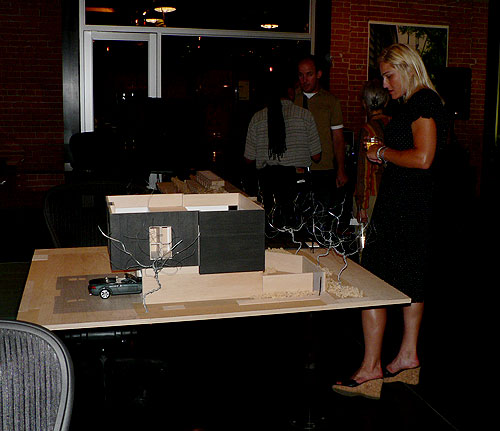 Guests enjoyed viewing the gorgeous models on display by [merz].