kontakt Phoenix Contemporary Design Fair [PCDF]
Industry Night at the Icehouse, April 18 2008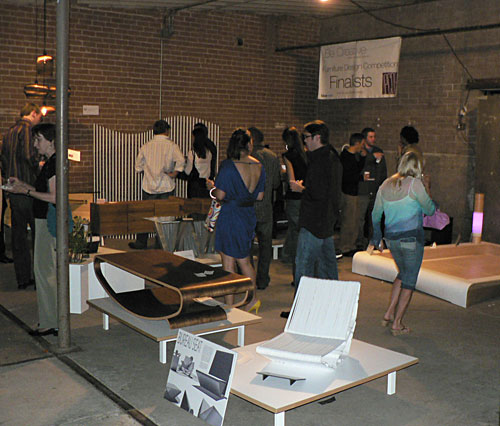 The PCDF furniture design competition, held for the first time in 2008, featured a good range of local and regional talent.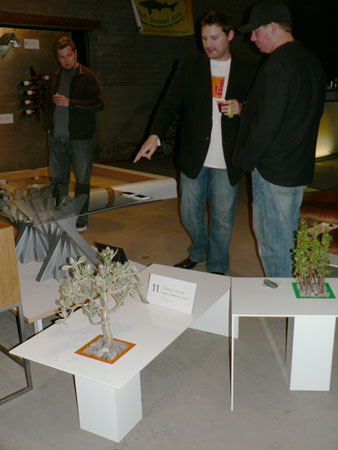 Mesa Verde table set by Mario Lopez Design was my personal favorite.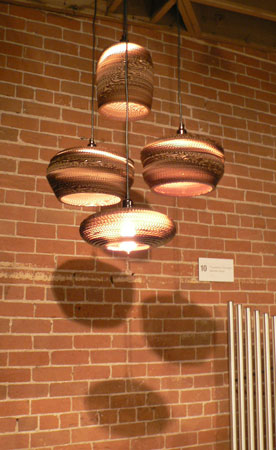 Scrap Lamp by Grizzle & Junker.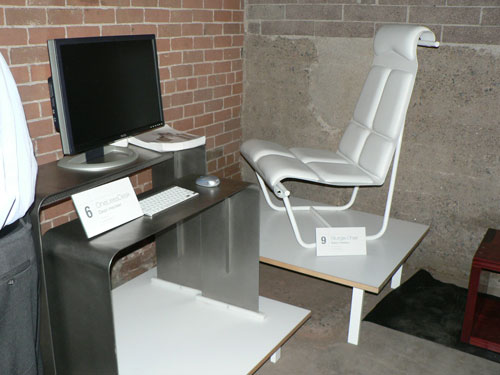 One Less Desk by Heckler Design, and Sturgis Chair by Gary Hutton.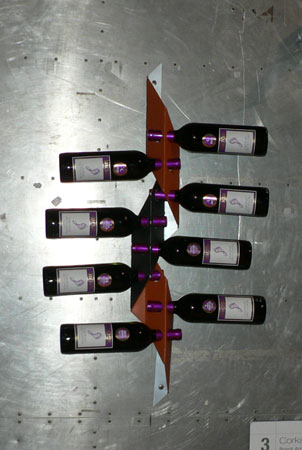 Corkscrew rack by Brent Armstrong.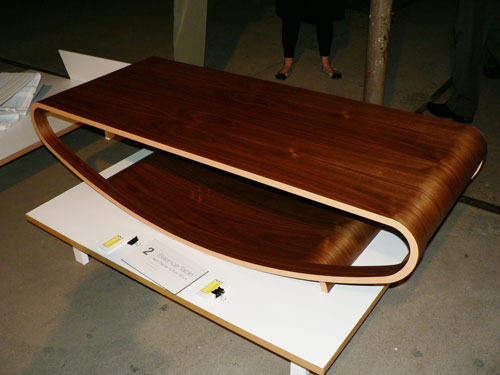 Balance Table by Nova Modern.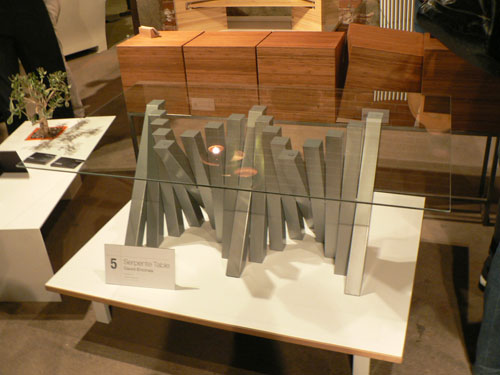 Serpente Tableby David Encinas
V-01 table by Valdemiro Vandik and Stephen Villabona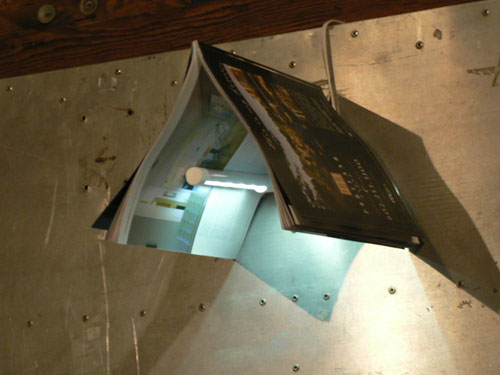 Shaded sconce by Martin Konrad Gloeckle.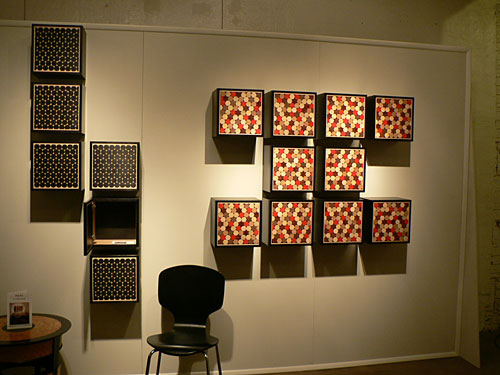 Kevin Irvin's ModBox storage comes in an impressive array of finishes.
The Center of Modern Design brought their iconic Scandinavian and Italian collection to share.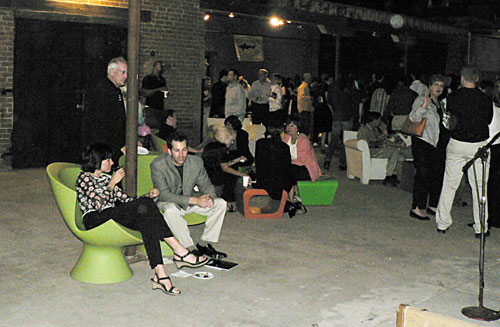 Classic plastic lounge seating outside near the live music.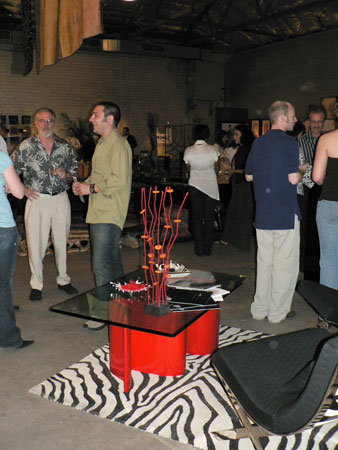 The main floor was crowded and buzzing all night.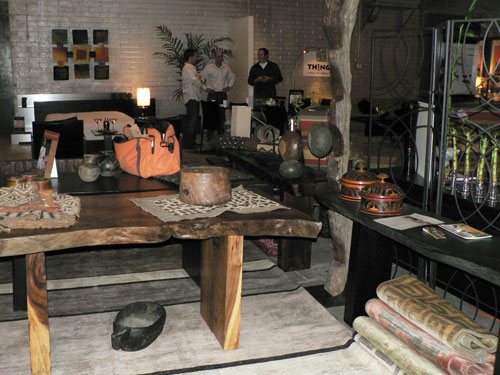 Antiquarius Imports provided refreshing rustic relief in texture and materials.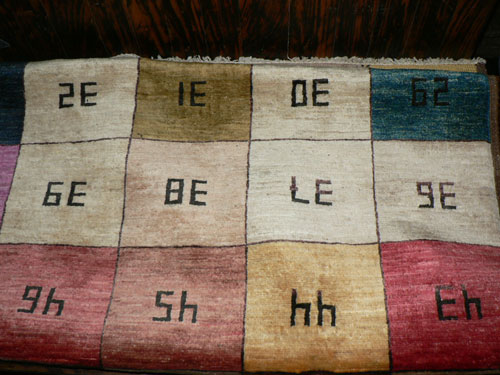 A digital rug from Antiquarius Imports.